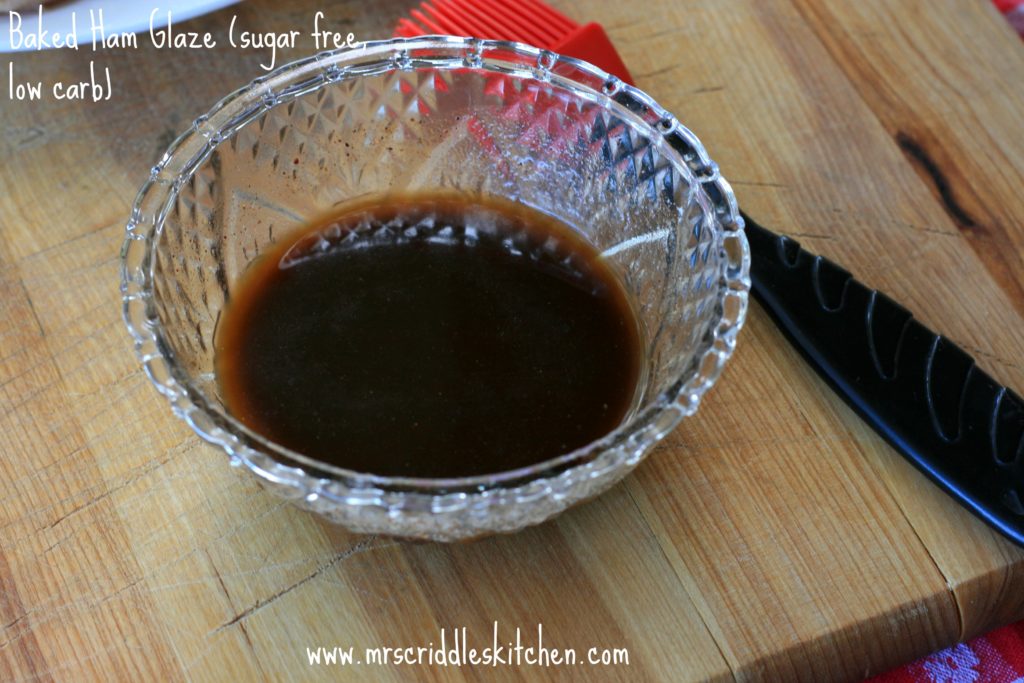 Baked Ham Glaze (THM S, sugar free, low carb)
I don't know about y'all but Baked Ham with a sugary glaze is one of our family traditions for Christmas! We have pretty much always had a "honey or brown sugar baked ham" on or around Christmas time. The smell is so amazing when you add that glaze to the baking ham…. oh my!
It was really important to me to make a glaze that would be amazing on our baking ham… and I think I succeeded!!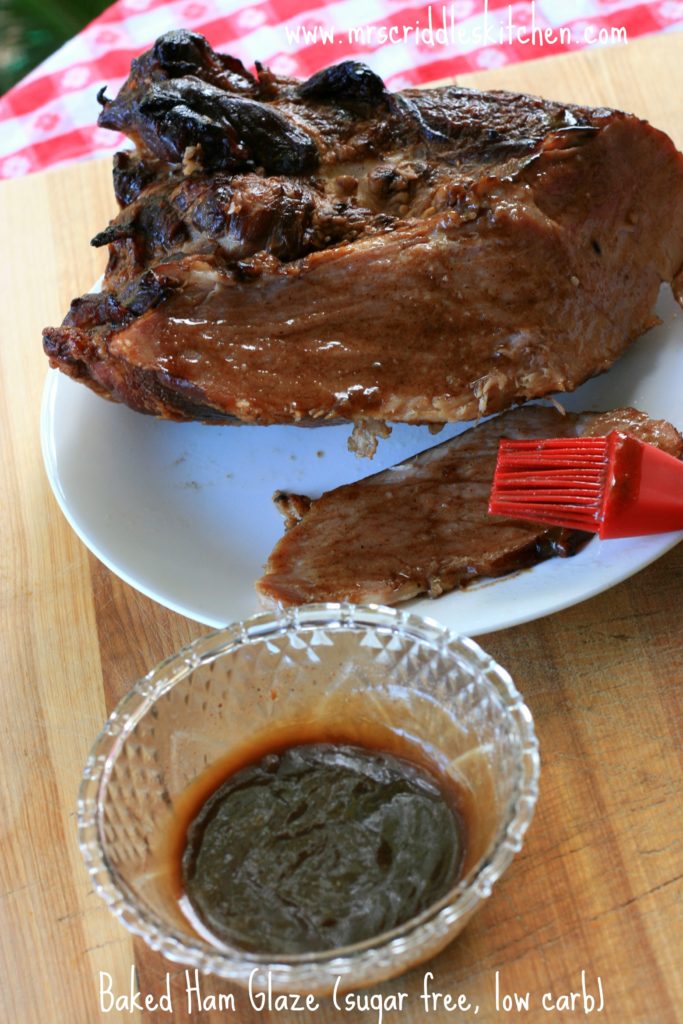 This glaze turned out so amazing I am trying to think of what else I can use this glaze for… maybe a sweet bbq glaze by adding a little tomato sauce, or a yummy baked chicken glaze or beef glaze or even a BBQ veggie glaze!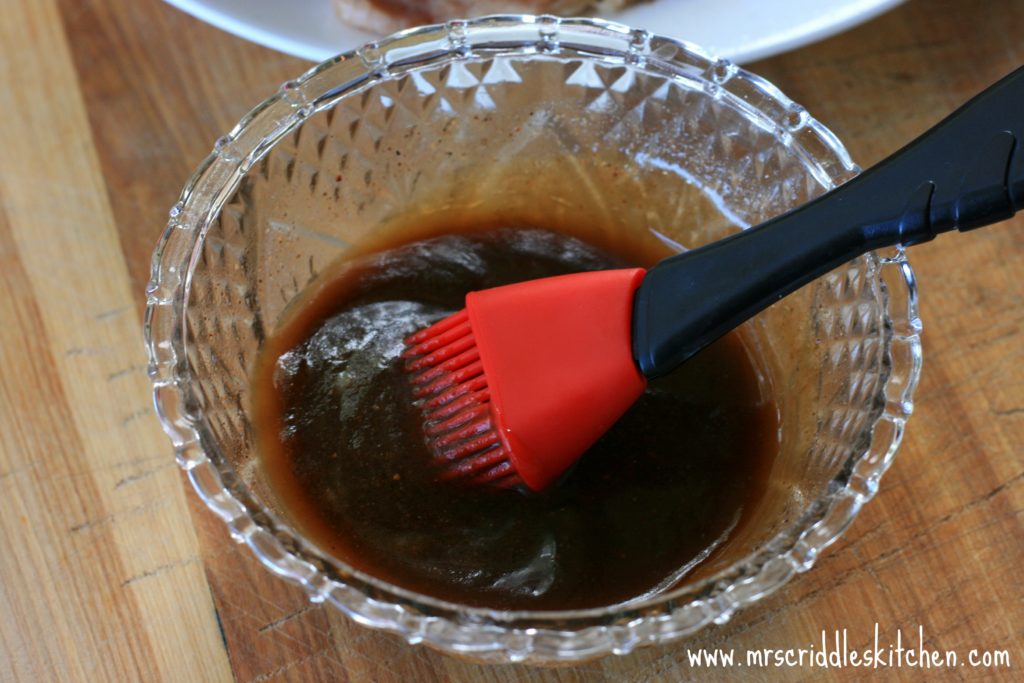 AND this glaze is EXTREMELY easy to make with very little ingredients and most of them you should have in your kitchen.
I used the THM Gentle Sweet… again, I will tell y'all how much I love that sweetener! If you are new to THM or just sugar free you NEED to give this sweetener a try. BEST SWEETENER on the market! I would not be caught with out it!!
And if you would like to order some… please use my affiliate link to the THM store here <—!
This is an S for my THM friends!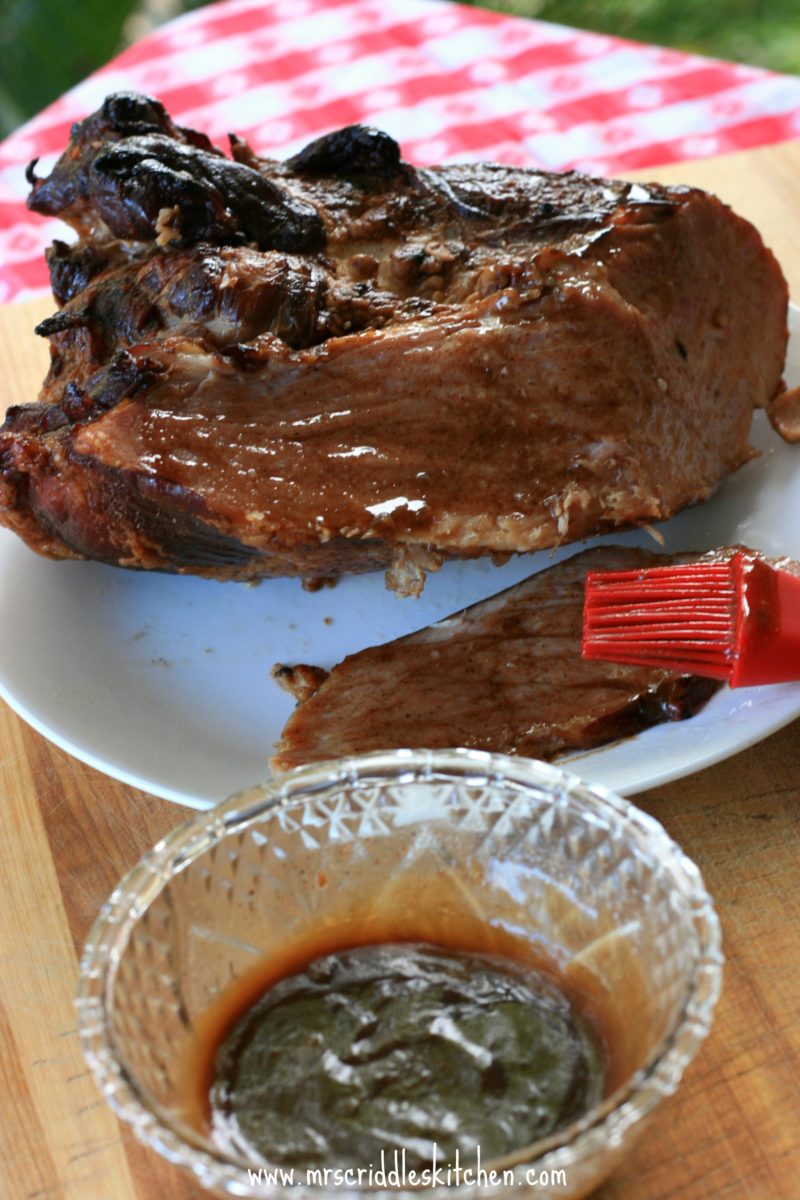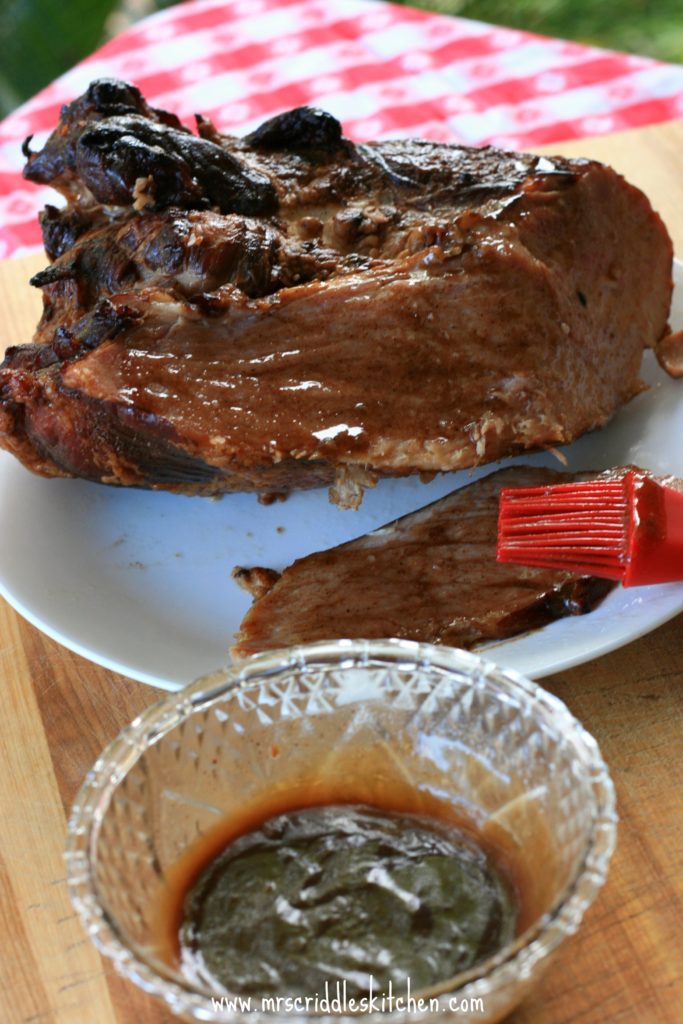 ENJOY!
Print
---
Description
A perfectly delicious alternative to the sugary glaze for baked ham.
---
1/4 cup

of melted unsalted butter

1/2 tsp

salt

2 tbsp

. of THM Gentle Sweet (if you like it sweeter you can add more) or 2 tsp THM Super Sweet Blend, or 1/4 cup of Xylitol or Swerve or 1.5 tbsp. of Truvia or Pyure Stevia

2 tsp

of nutmeg

1 tsp

allspice

1 tsp

cinnamon

1/2 tsp

ginger
---
Instructions
Cook ham as directed.
Melt butter and mix all glaze ingredients together.
Take ham out of oven at the last 20 minutes.
Take the foil off of the ham and spread the glaze over the ham.
Place back in the oven and bake for 15-20 minutes longer.
Keep the drippings to add to the top (if you want).
Or make extra to spread on top.
So yummy!
Enjoy!
---