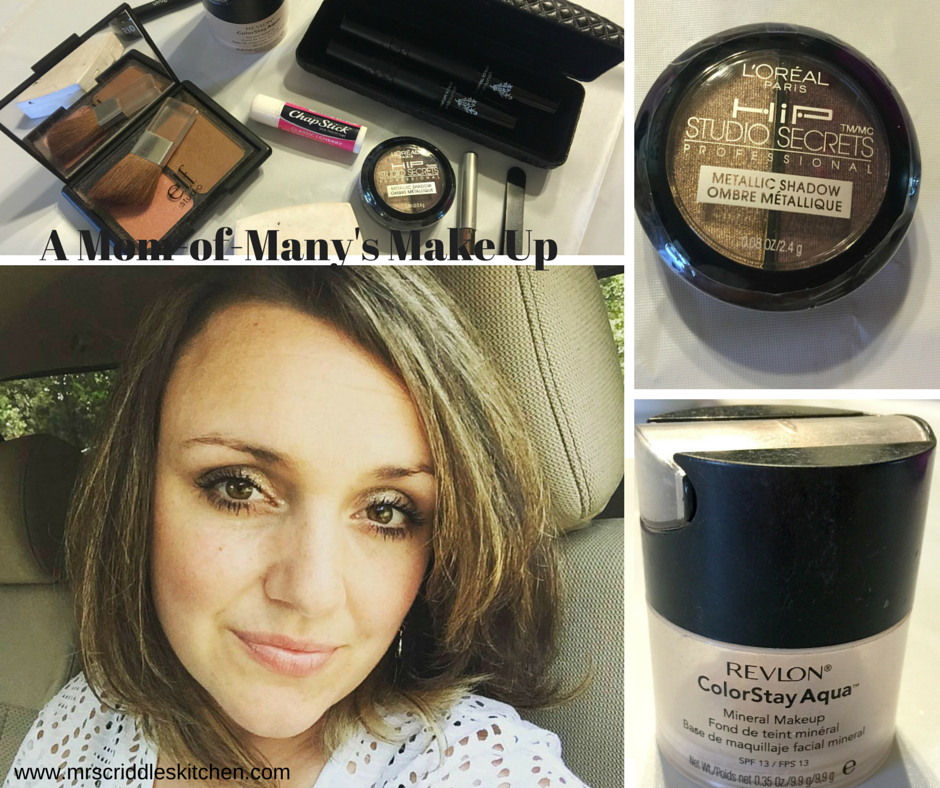 I was asked by several of you lovely ladies what make up I used. What a fun thing to post about! So here I am writing about my MAKE UP! Not often do I get to write about something other than the kitchen but since I am having good waves of nausea as I'm pregnant with our 7th, I thought taking a break from food might be a good idea! I hope y'all don't mind a NON FOOD couple of posts and I HOPE you bear with me while I get to be girly for a moment!! 🙂
So I titled this A MOM-OF-MANY'S MAKE UP!
Here is the whole lot of my make up….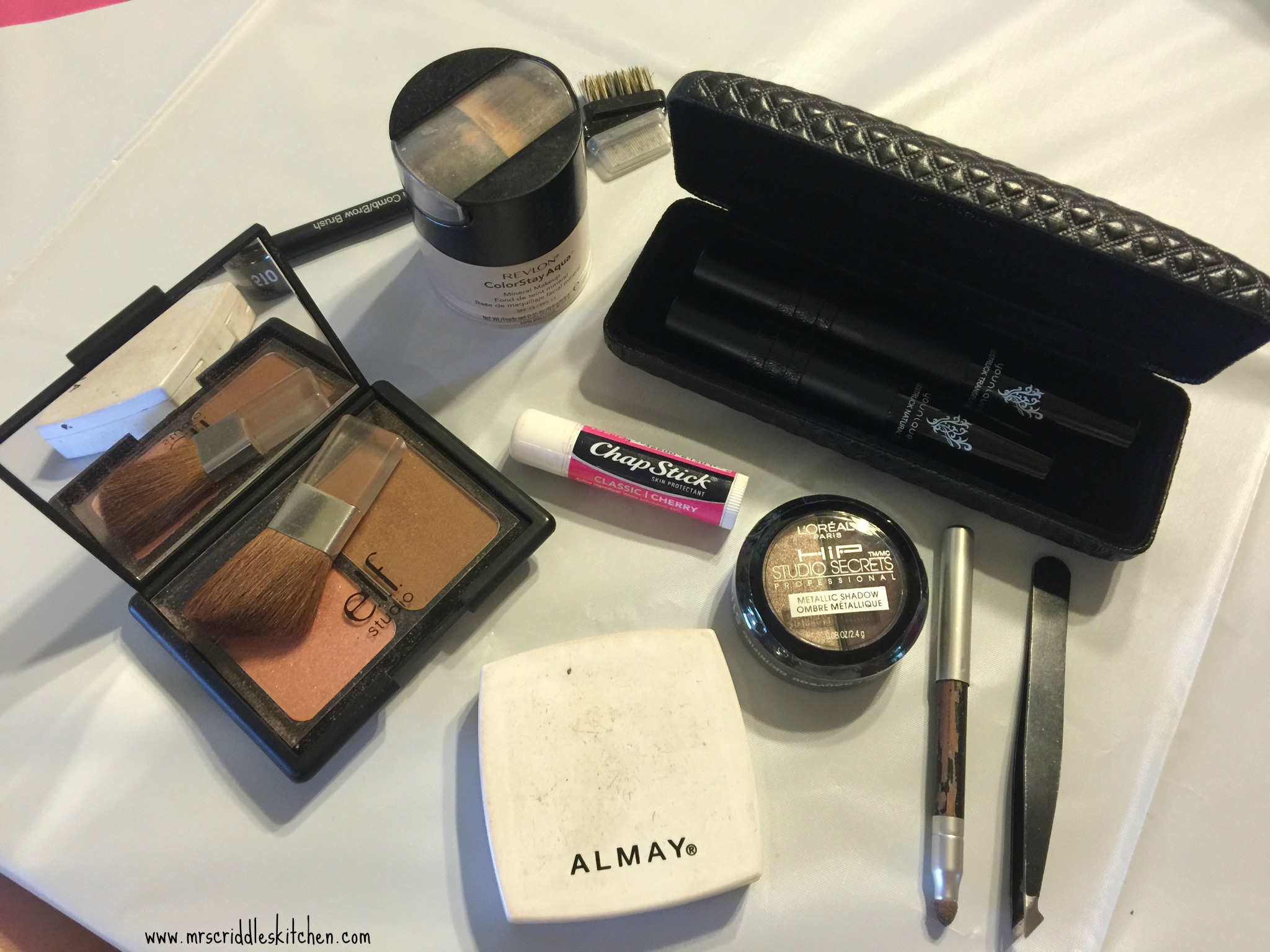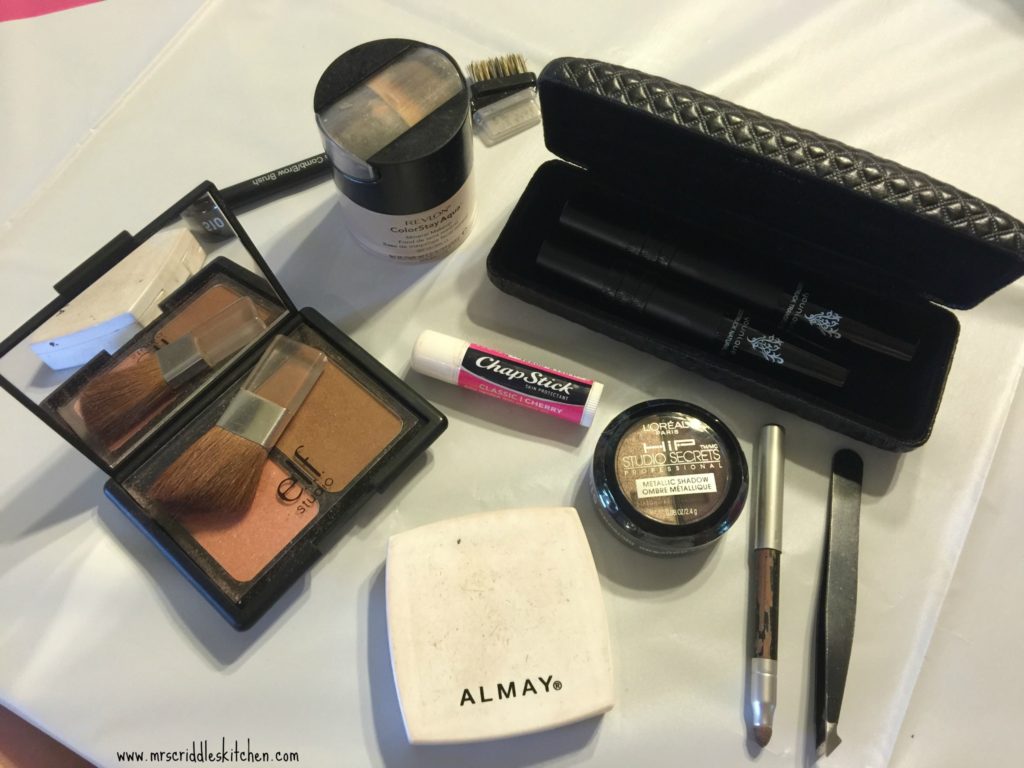 I wish this was an "ALL Natural Make Up Post"… sadly I cannot always afford an all natural product. I WOULD LOVE TOO THOUGH and I totally support all natural. But I'm just being honest… sometimes I just buy what's available at HEB or Target because it's easy for me & sometimes I just buy cheap.
Starting with what I use on a very busy, errand running, grocery store day…
Powder. Blush. Mascara. Chapstick.
Powder-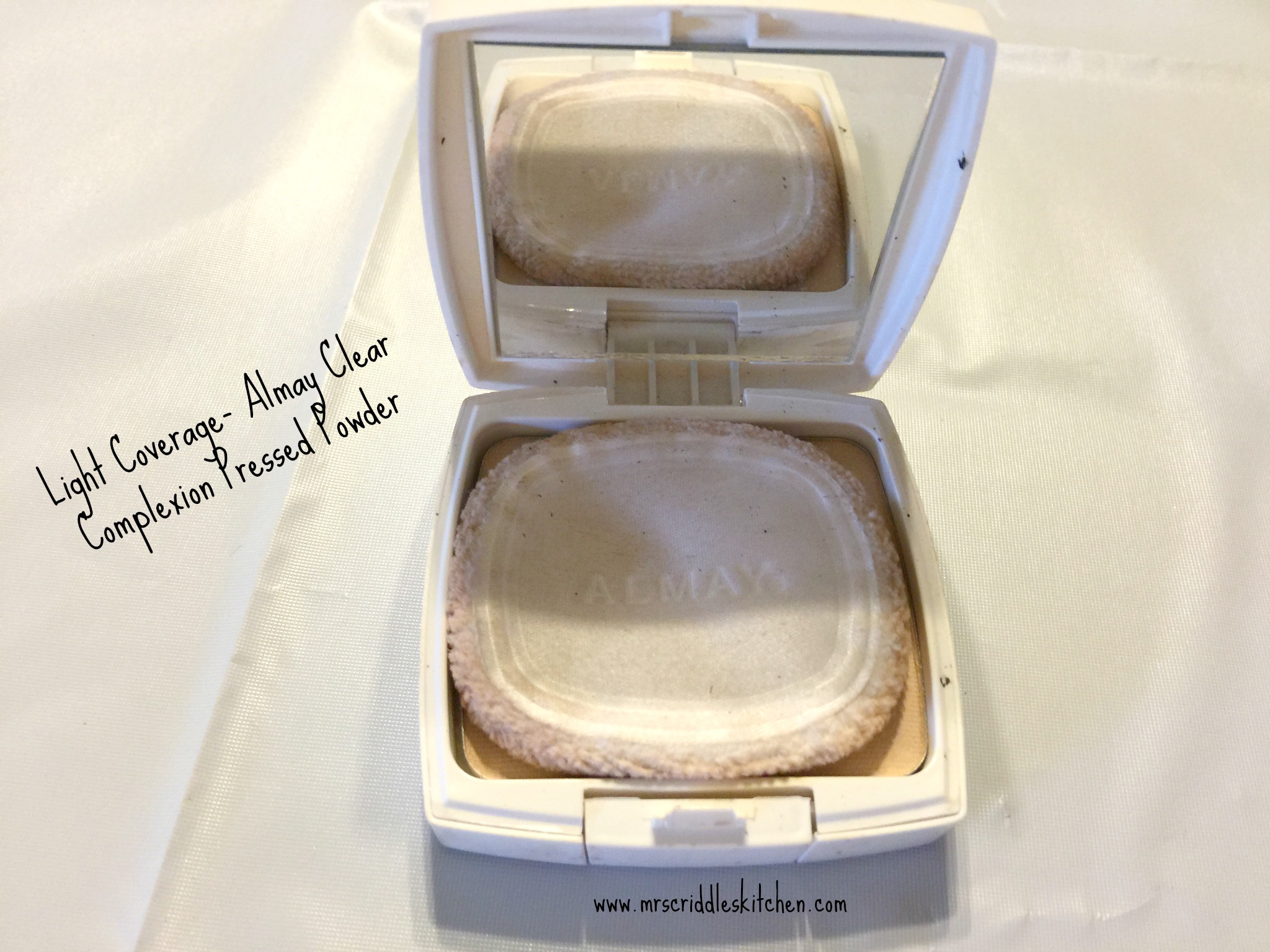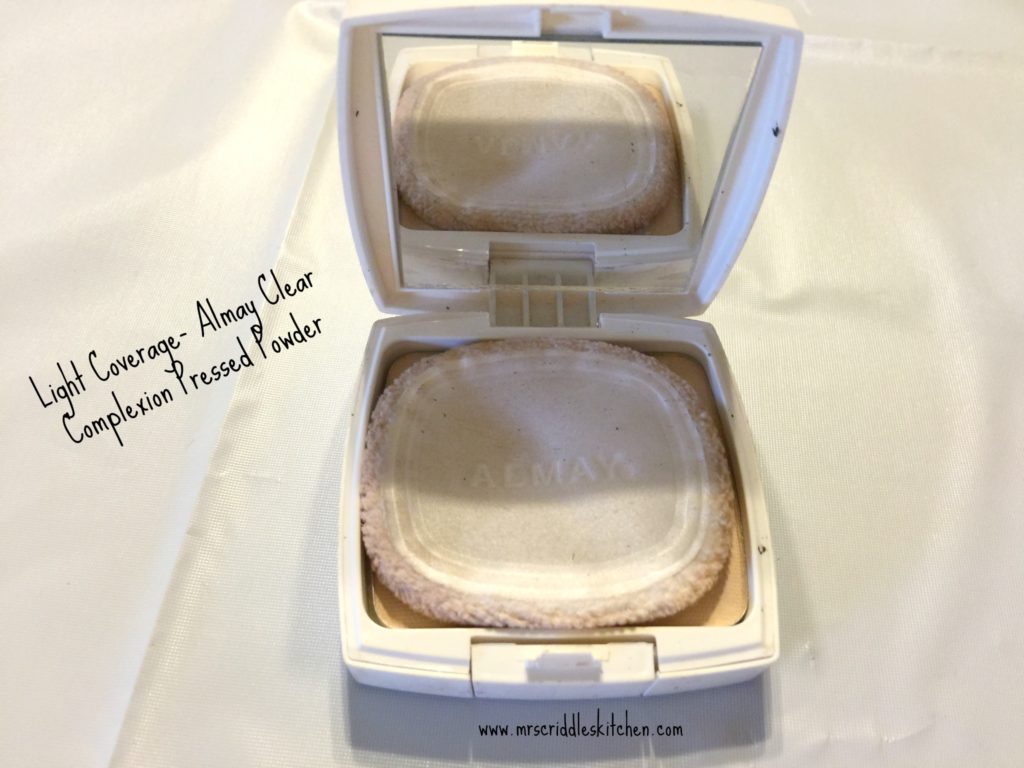 This Almay Pressed Powder I have been using for YEARS! It doesn't break me out or make me feel like I have a ton of make up on. I cannot stand that claustrophobic feel. I usually just powder my chin, nose, and under my eyes.
Mascara-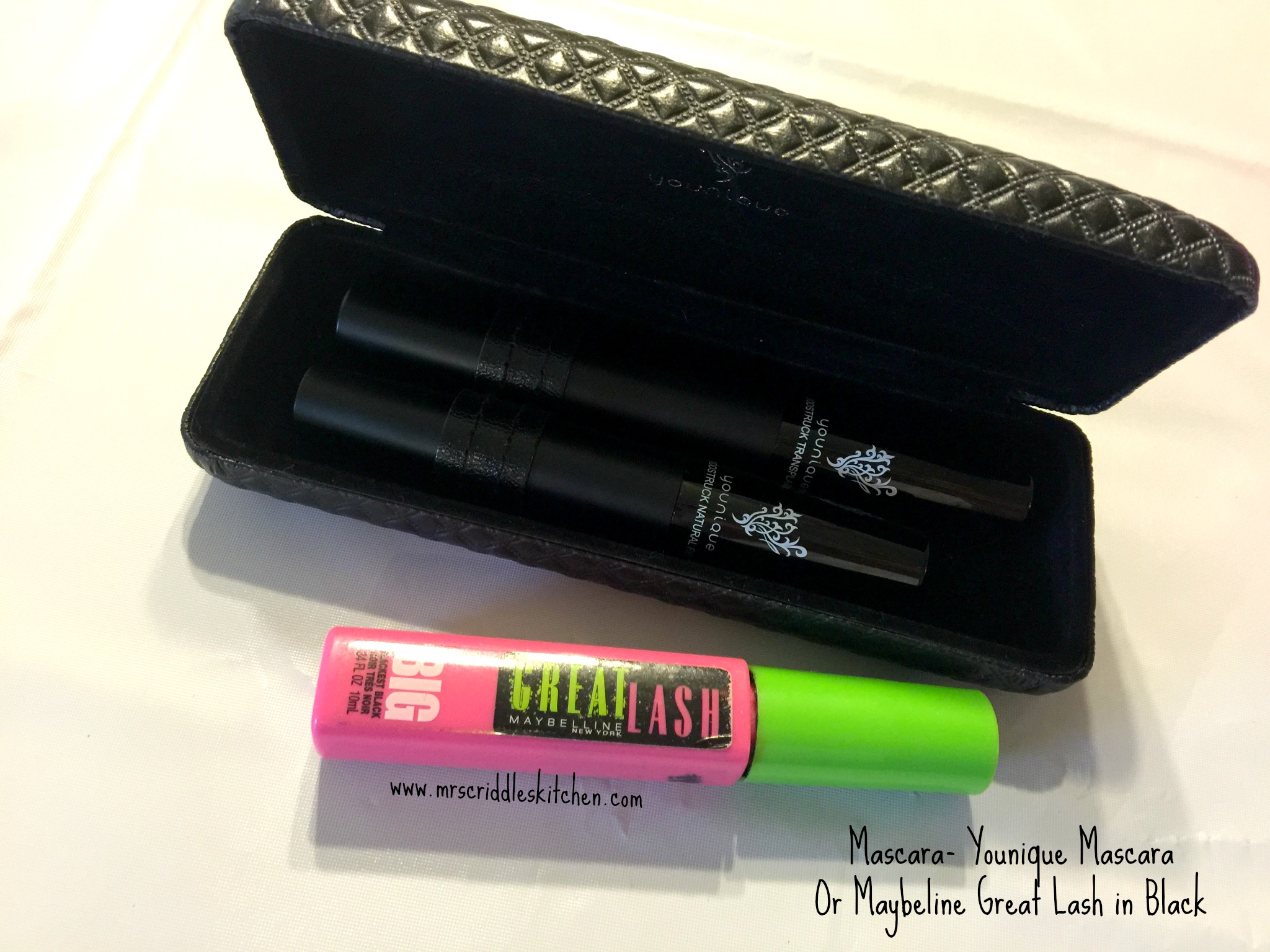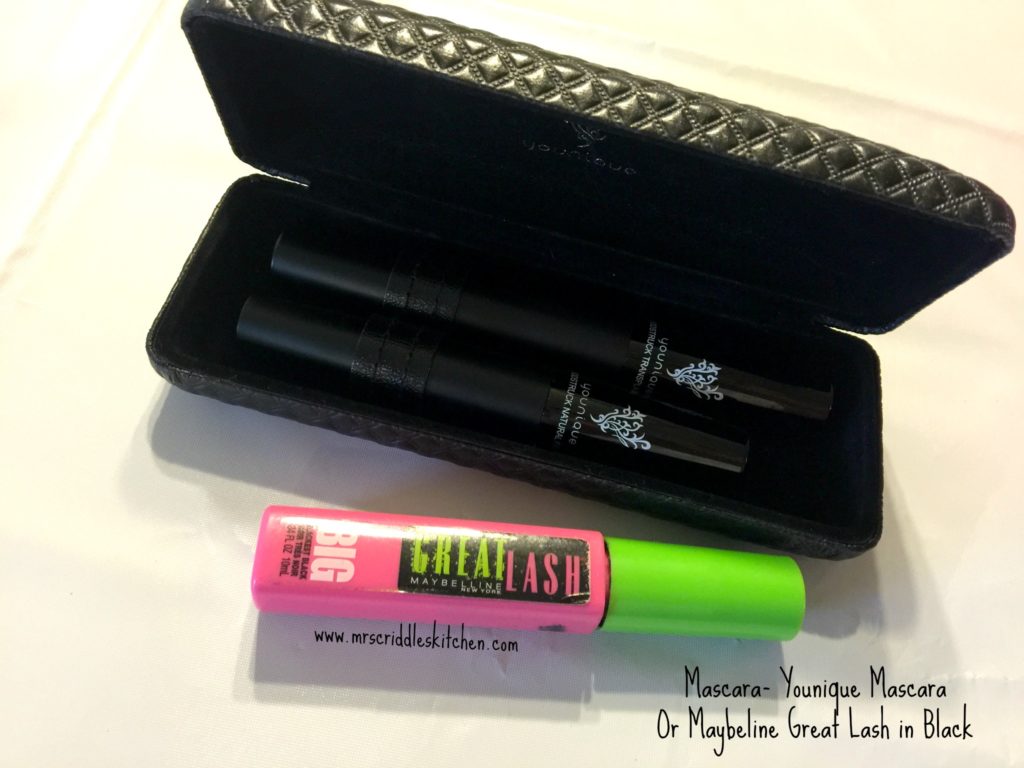 For Mascara I use one of these. If I am in a hurry I just do a couple of swipes of the Maybeline Great Lash. Simple. And makes a pretty big lash!
Blush-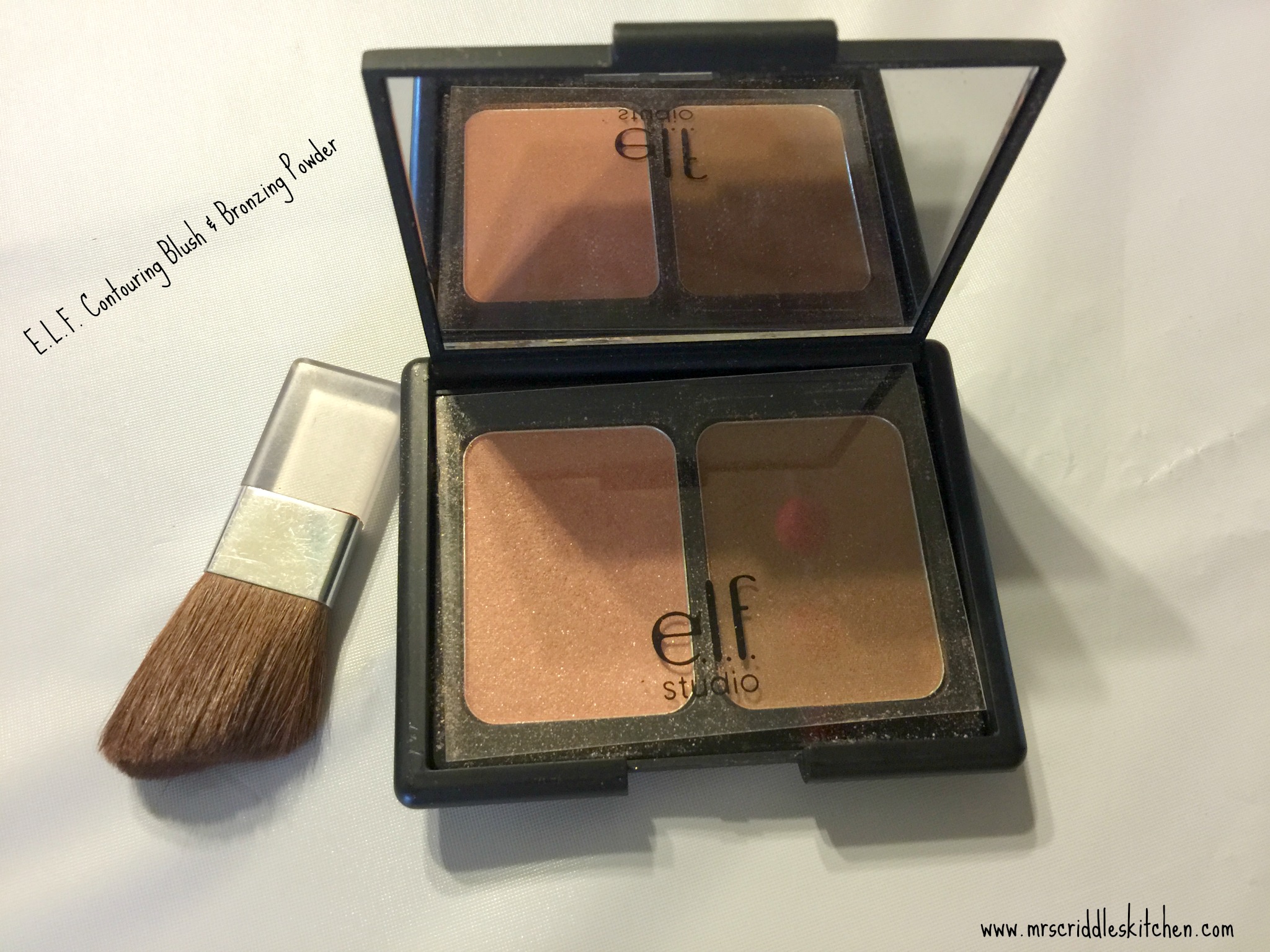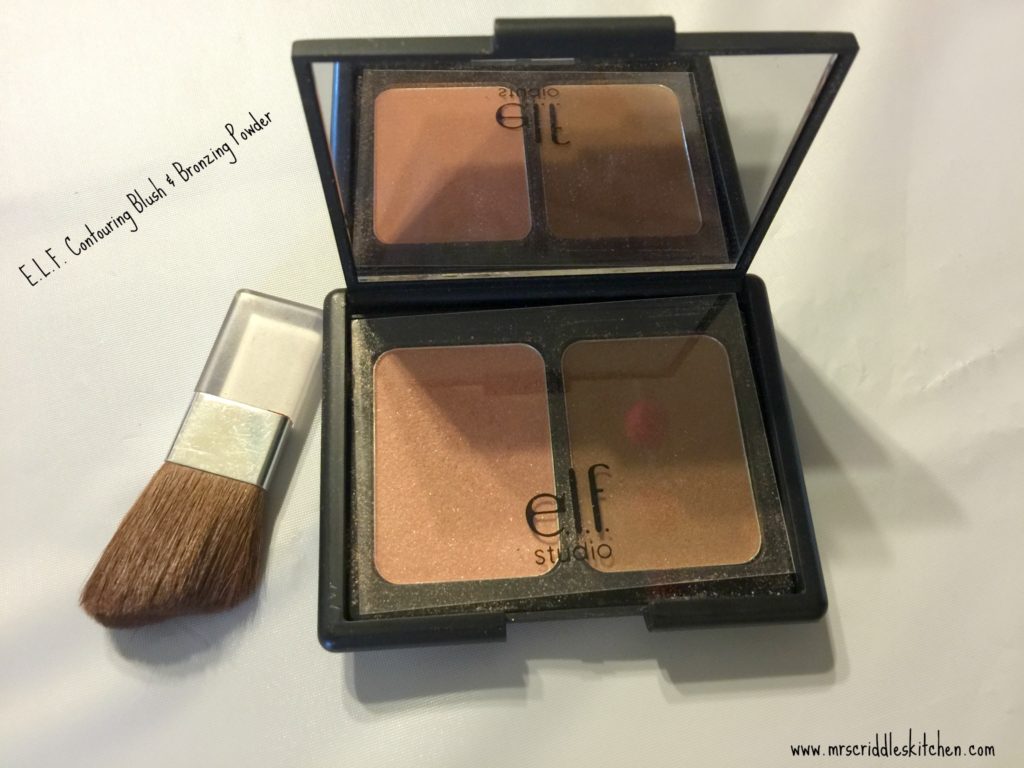 Yes, E.L.F. is cheap… I know, it's not all that natural. But it's what I use. This one is a blush and a bronzer in one. I swipe the blush just across the top of my cheek bones and a little on my nose. From the bronzer part I will dust under my chin line to create the illusion of a more sharp feature… hiding any pudge. (shhh my secret). Sometimes I will put it lightly along my cheek bones as well. Or dust lightly on my nose.
That and a quick shmear of chapstick, because my husband does not like wearing lipstick.. and we kiss a lot (another reason we have so many kids…) *wink , is all a do for a quick busy day.
For a DATE NIGHT I go a little further with my make up and use eye shadow & bigger lashes. Sometimes I will wear a little eye liner too.
For Eye Shadow-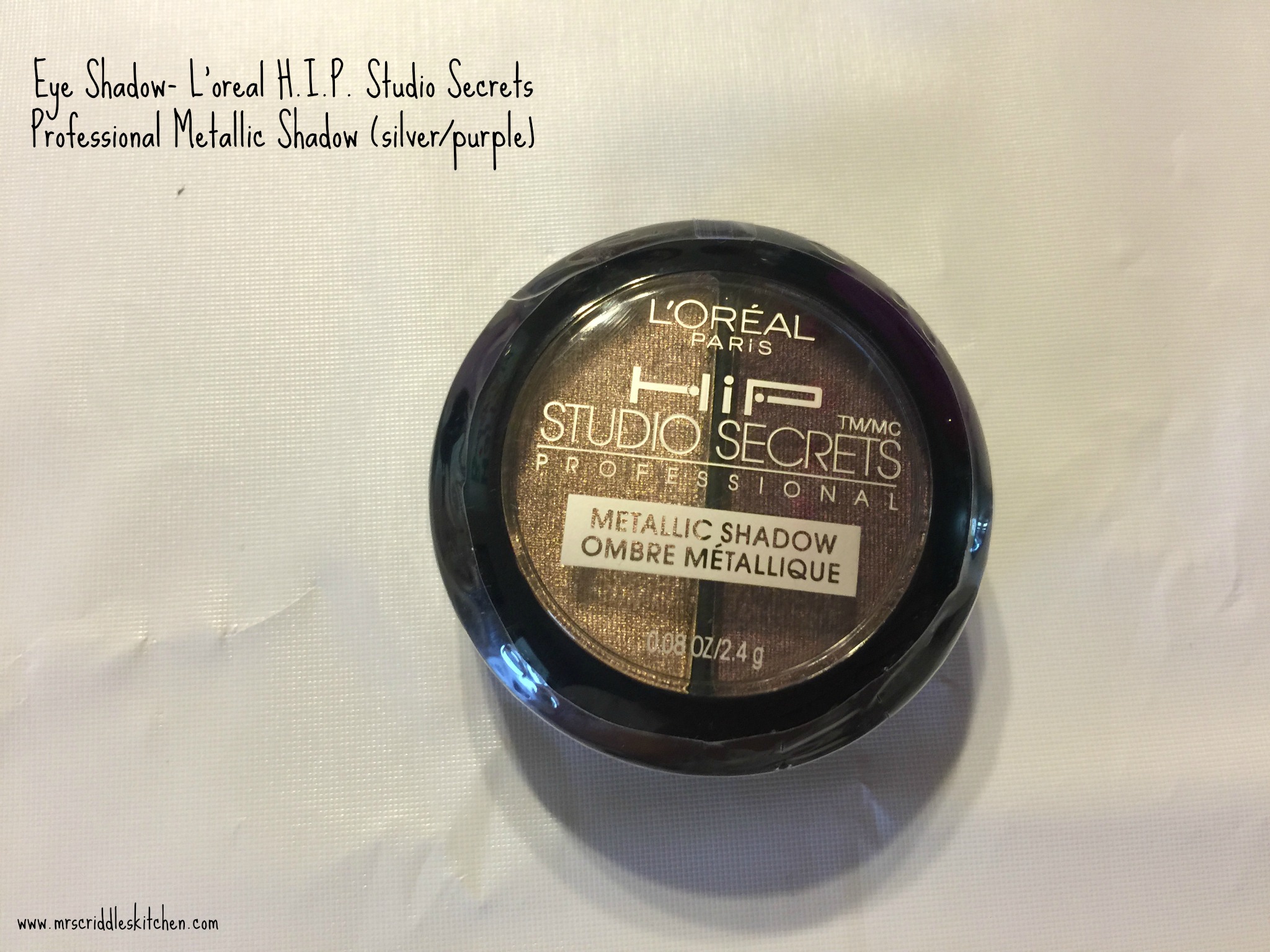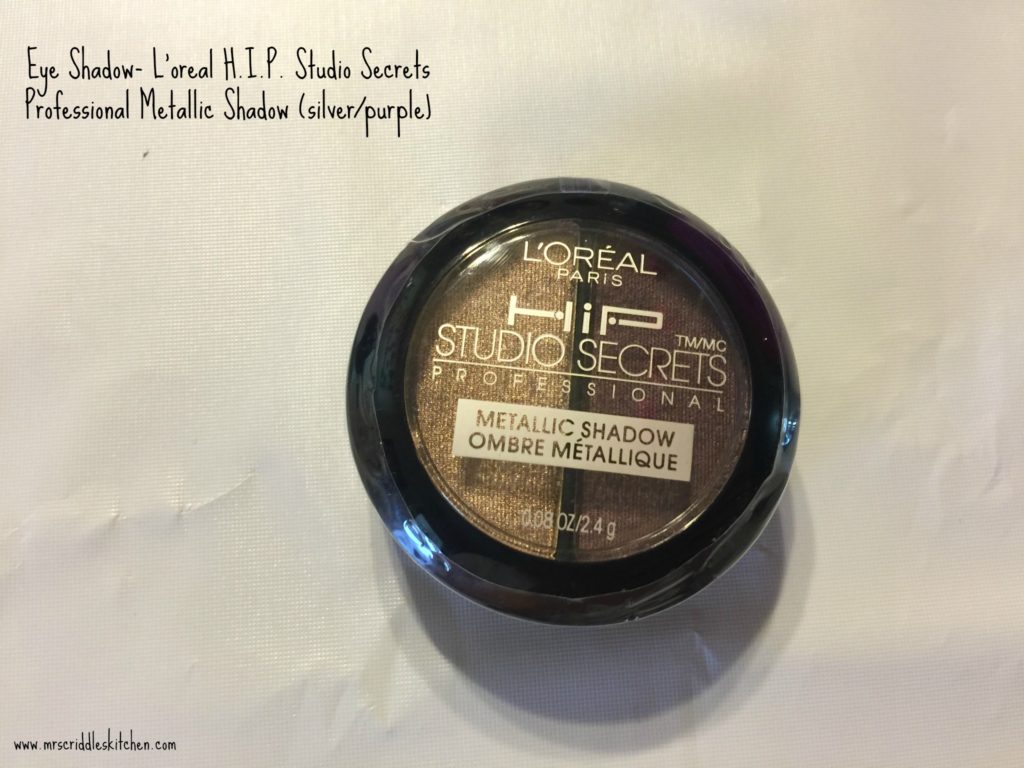 I LOVE this eye shadow!!! I just rub the tip of my finger in whatever one of the colors I am feeling best and swipe on the lid of my lash. I don't go to my brow just the lid above my eye. I love the silver mostly because I think it gives more of a lighter younger look.
BIG LASHES-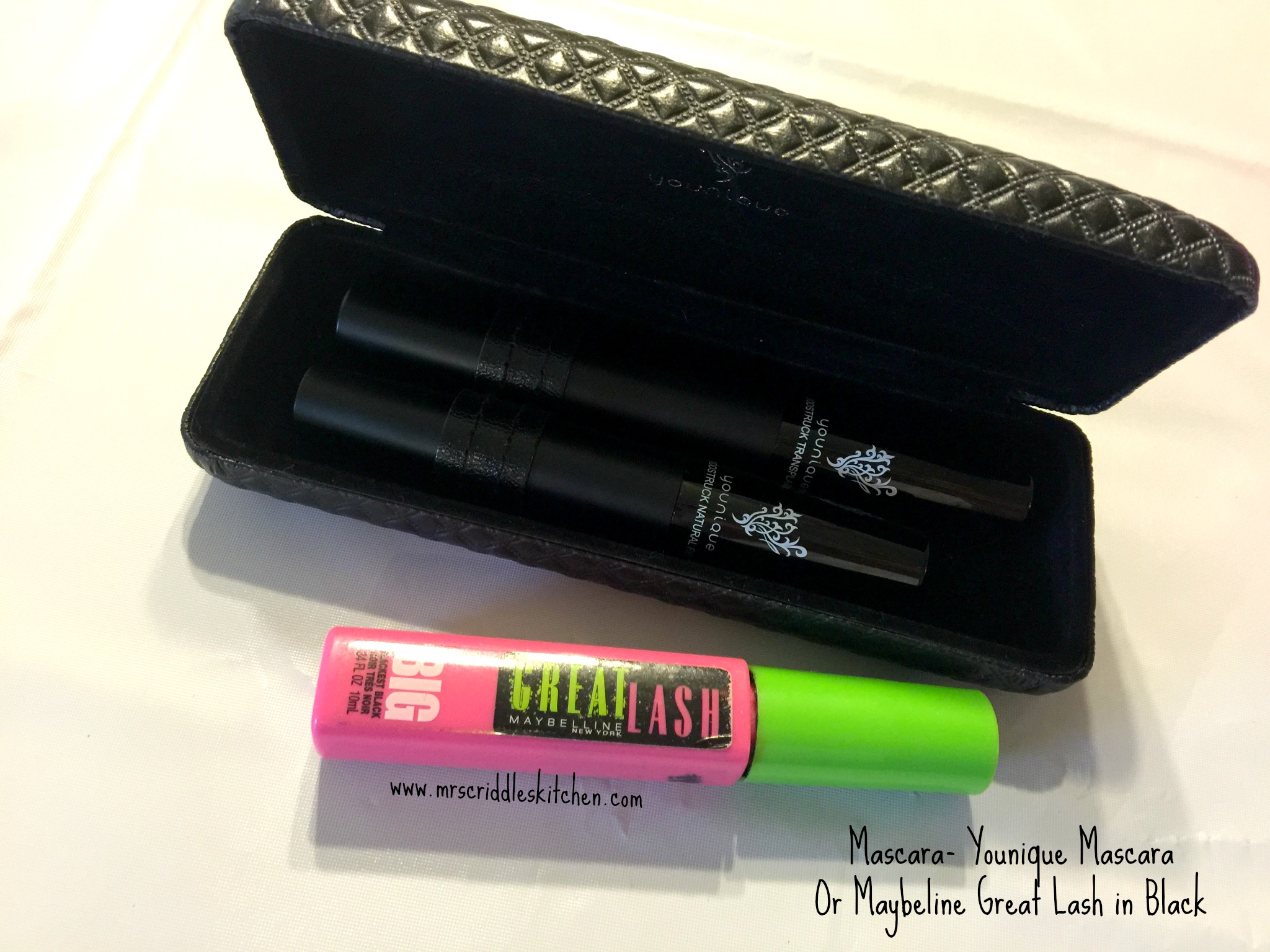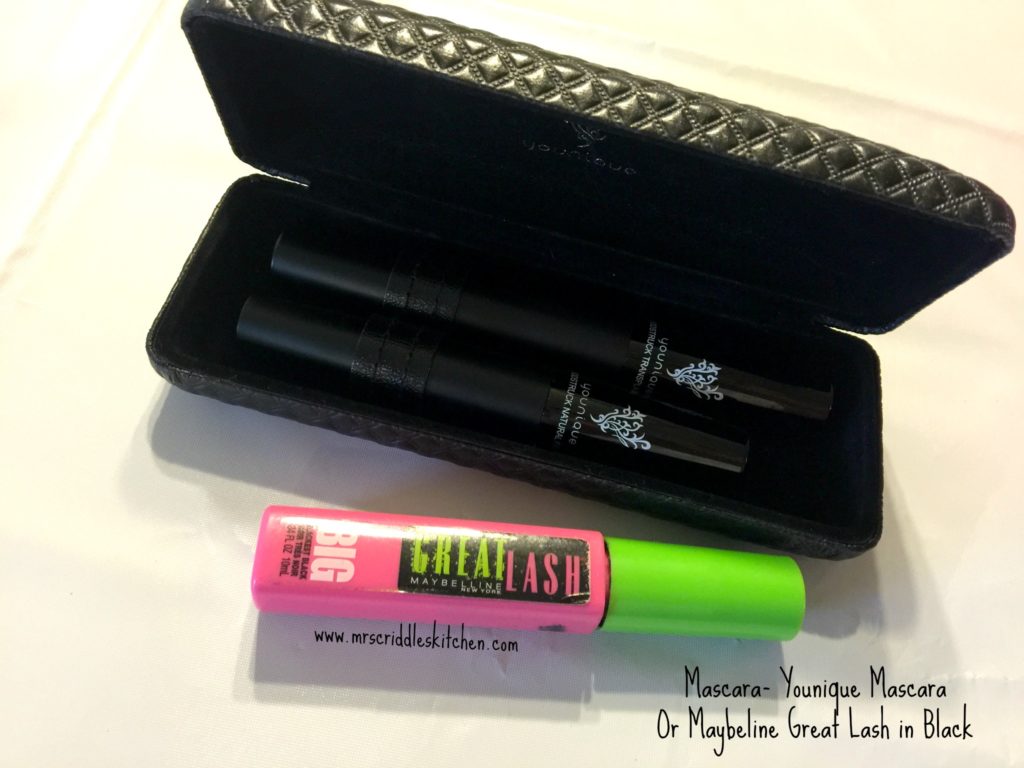 Okay, I LOVE LOVE LOVE Younique Mascara!! I don't sell it but after trying it, IT'S AMAZING!!!!! It will totally give the illusion of LONG LASHES! This is the one expensive bit of make up I have but it's so worth it. My teen, who has really straight lashes, will use this and her lashes look drastically different!!! Go check out my friend Beka's page to purchase Younique Mascara
Extra Coverage-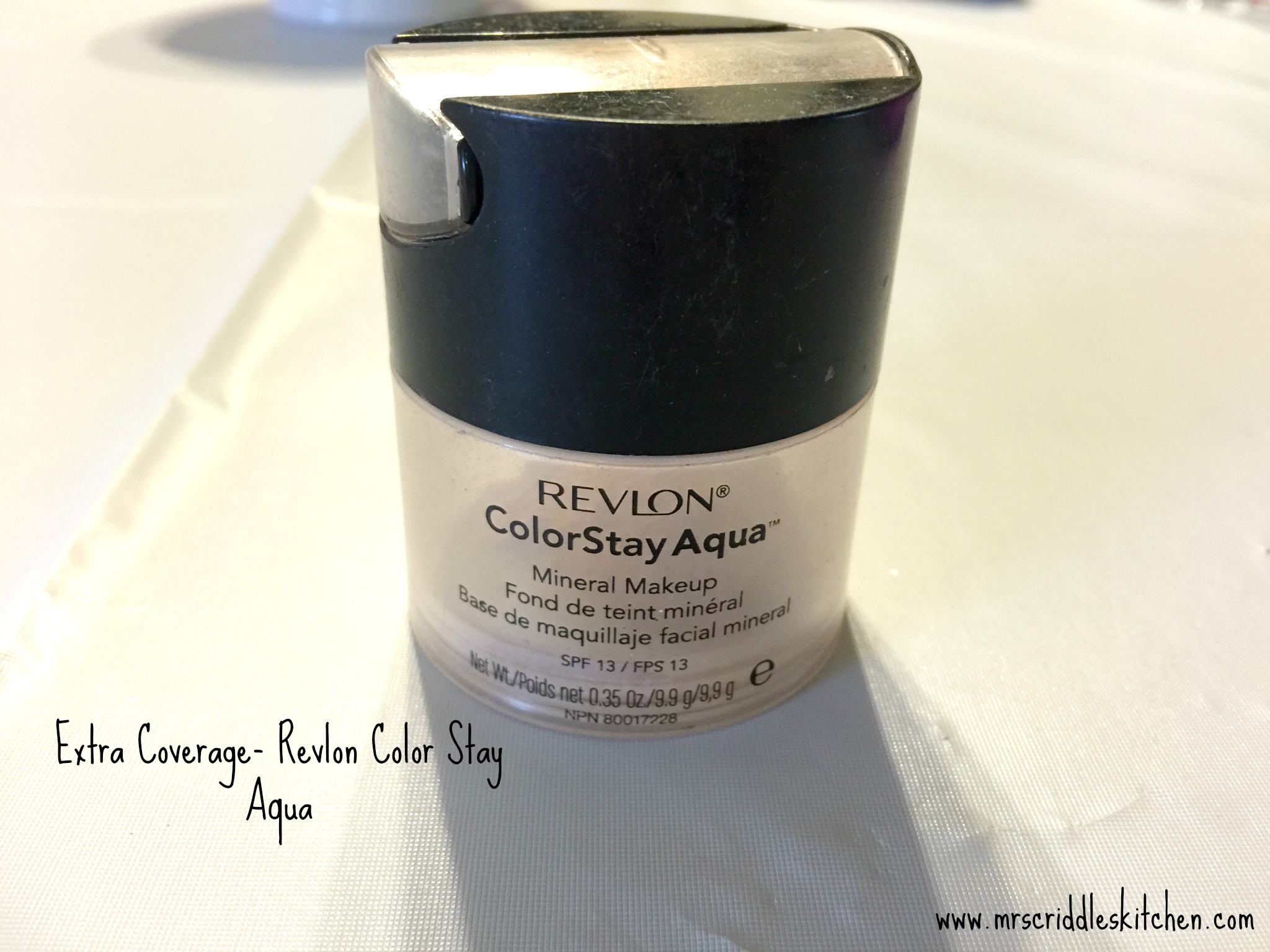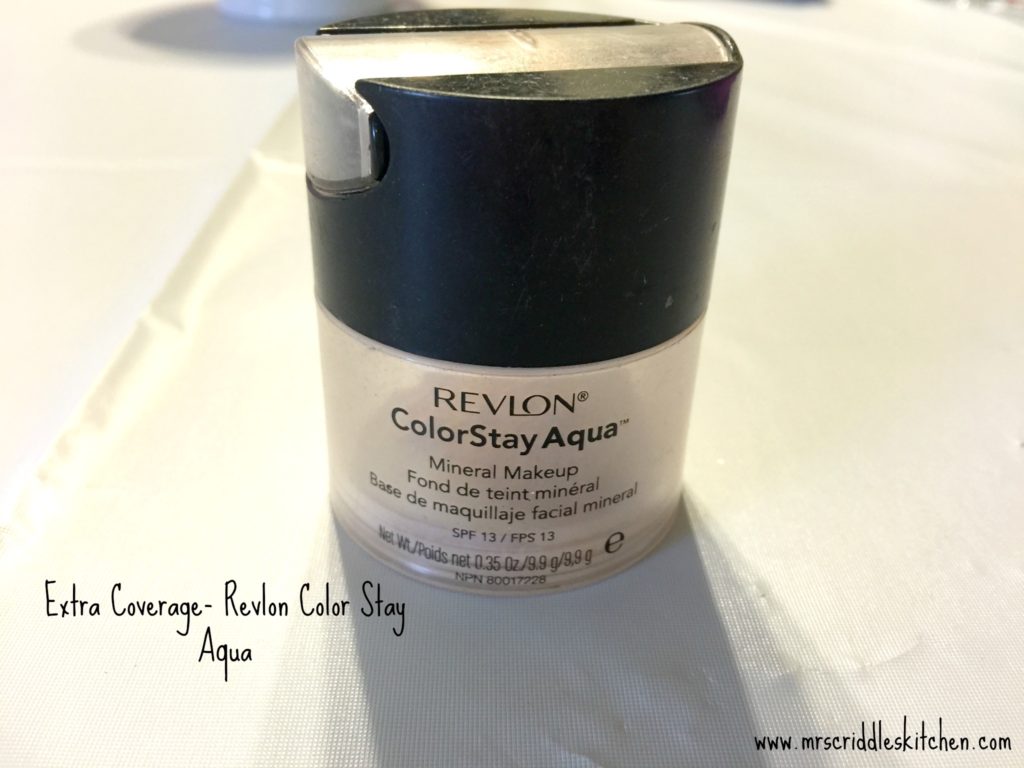 So my mom bought me this and it's really good for extra coverage you might need for those long sleepless nights when you are up all night with baby. Or you have a few blemishes that have popped up around "that time of the month". This is a loose powder that doesn't feel heavy but goes on really smooth!
Tools-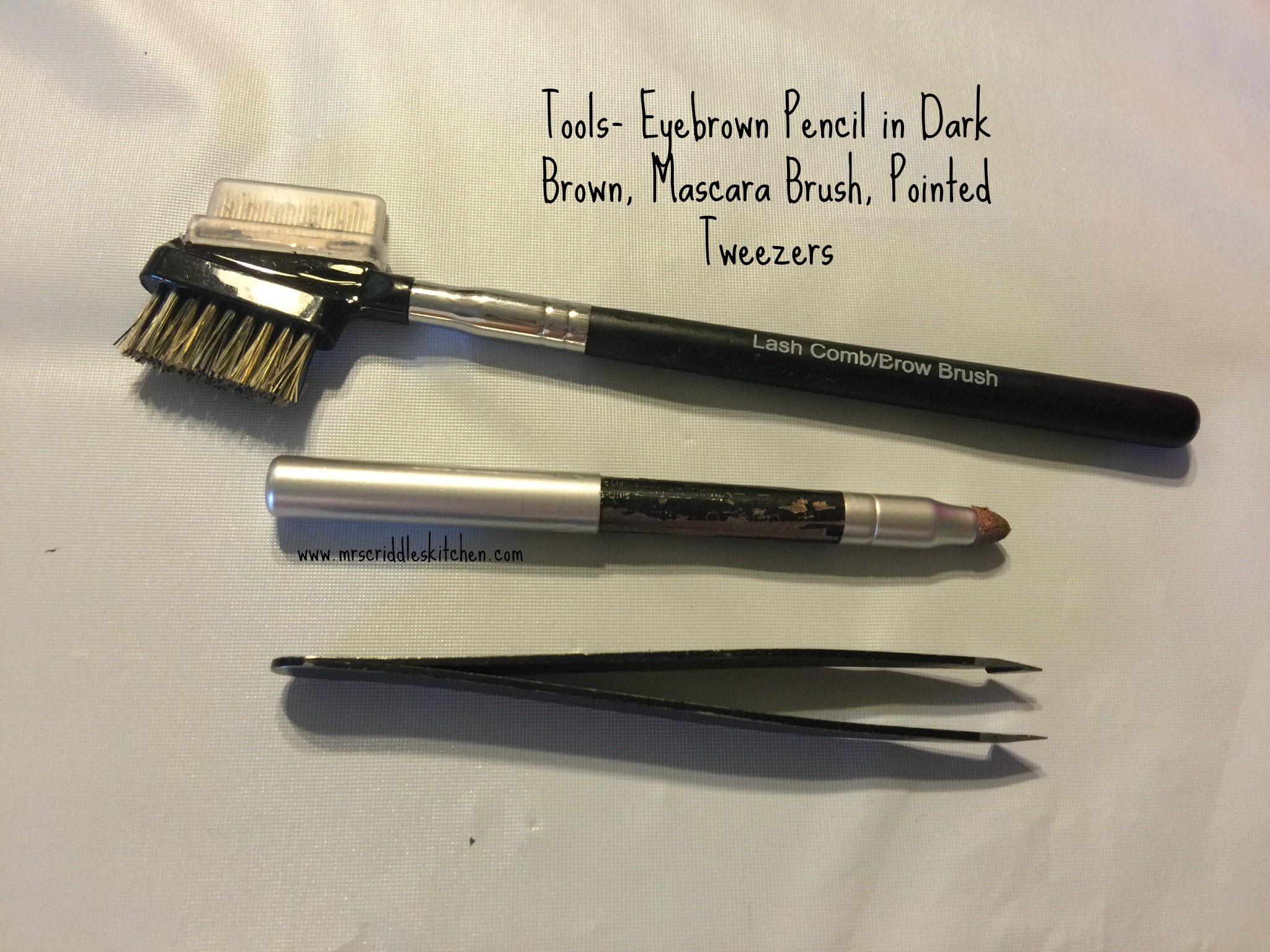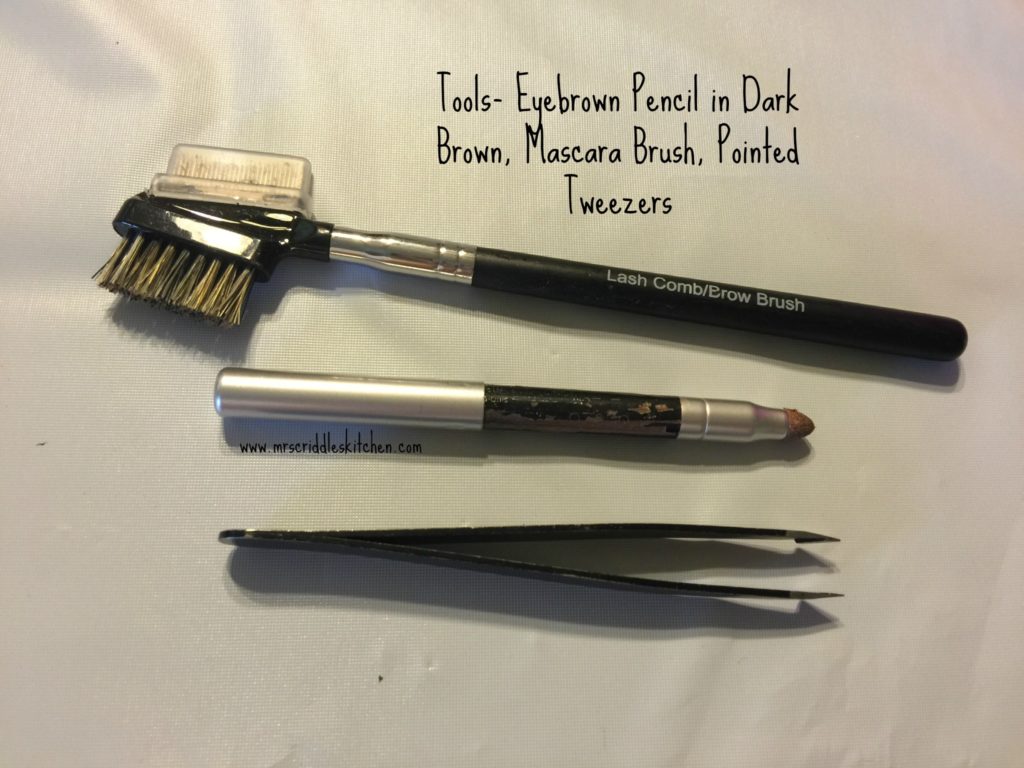 The mascara/eyebrow brush is a must (I bought a really good one from Younique, the cheaper ones kept breaking and were not as good). Eye liner for a more dramatic look above the lash on the lower lid is what I do. POINTED TWEEZERS!!! I pluck my own eyebrows and the pointed tweezer works best. It has little grip/lines on the inside of the tweezers.
Well… that's it. That's what I use. Not sure if this has been helpful or what but it sure has been fun to share! 🙂