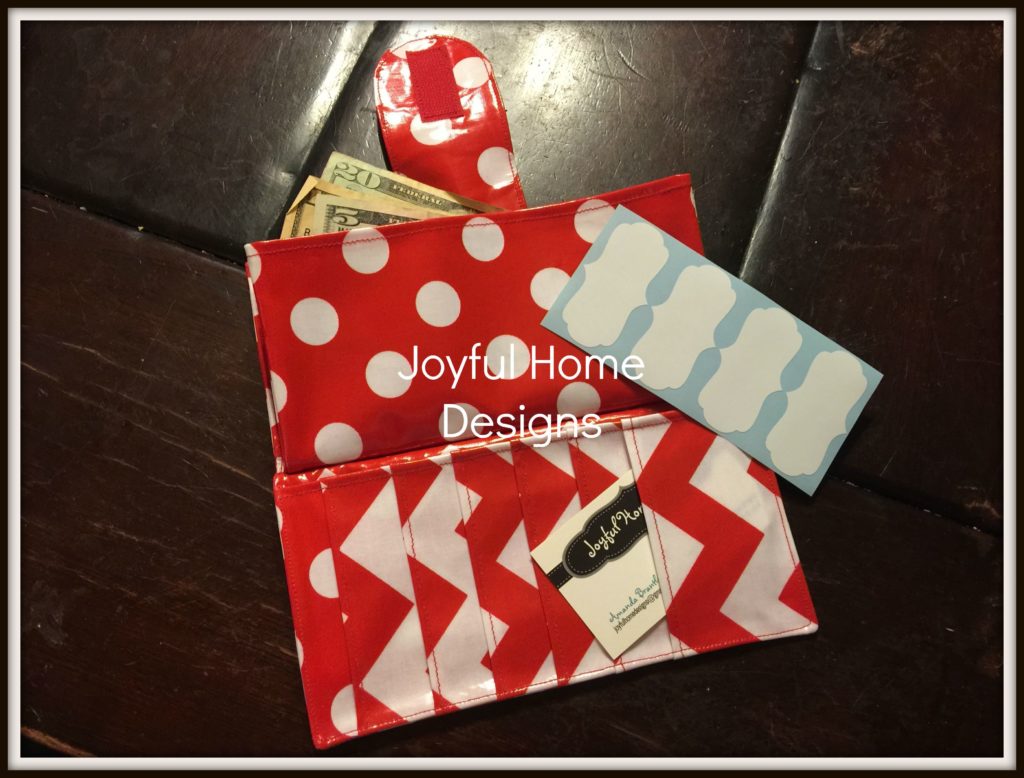 So excited to share this with you!!
Amanda Brantley with Joyful Home Designs gave me one of these beautiful wallets to try and one to give away. So this is my review and giveaway!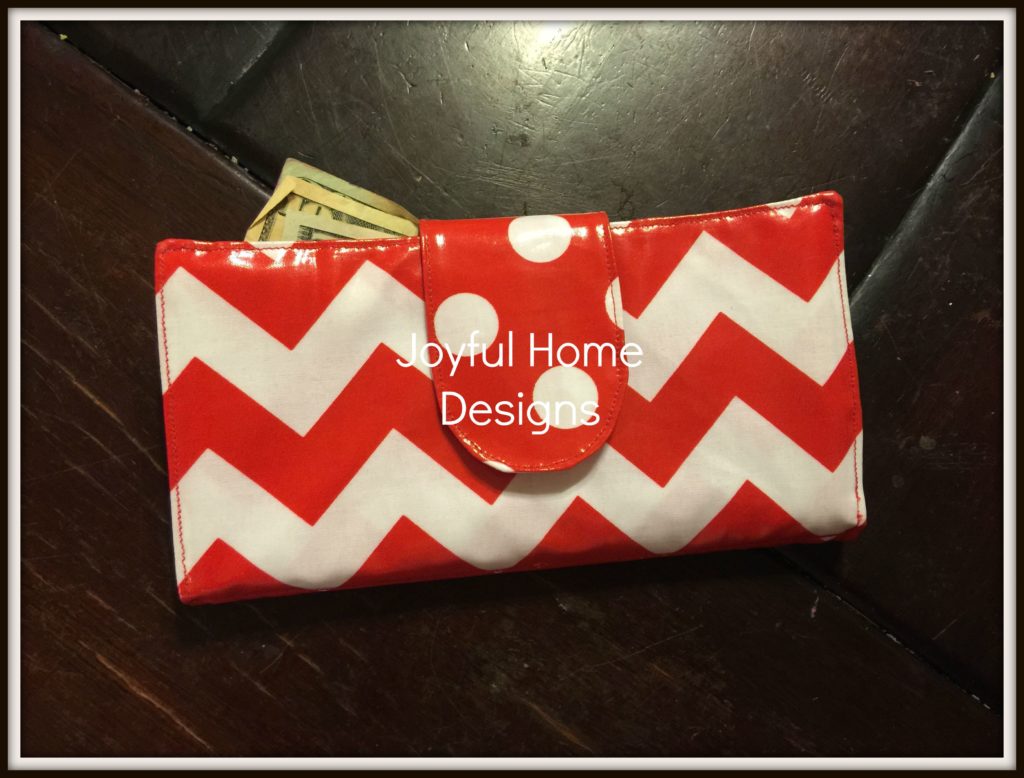 I hope you all go over to the Joyful Home Designs and check out all her amazing products and if you don't win the giveaway, consider purchasing one of these beauties!!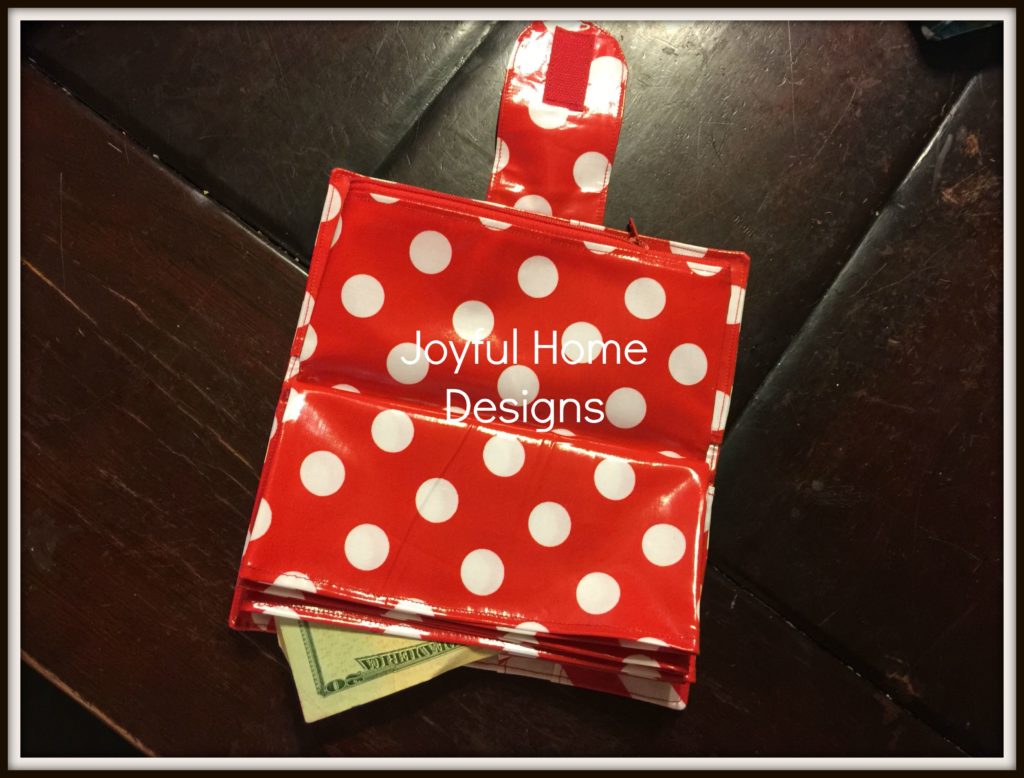 Here are a few of the things I LOVE about these wallets….
THEY ARE VINYL! This is so great for me… a mama of 6 going on 7 kiddos. It's nice to have something that I can wipe off easily. Also, the vinyl makes them bendable and easy to place in anything I am carrying, diaper bag, purse, backpack. Amanda's, from Joyful Home Design, choice of fabric is perfect! They are bright and cheery and noticeable in a backpack or purse!
I LOVE the STICKER name tags. These stickers can be removed and more added if needed or if you have a different category. The vinyl helps make it easy to peel off. And if you run out of the beautiful sticker labels she sends with the wallet, any sticker labels should work.
A ZIPPER POCKET! This is perfect for punch cards, or loose change, or important papers you NEED with you at all times.
5 CASH ENVELOPES TO KEEP MONEY IN. For me this is plenty! If you need more then you can just had your own and it should stay well kept in the wallet with the sturdy Velcro button.
THESE MAKE WONDERFUL GIFTS!! If you have a friend or relative that is doing the CASH ENVELOPE SYSTEM these wallets are the perfect give! Christmas is right around the corner too… who wouldn't want to receive one of these pretty envelopes!!
I hope you go visit
Amanda's Etsy page
or you can visit her Facebook Page
Joyful Home Designs
and check out her many other items. And please enter this giveaway!! This is a great way to keep you on budget and get your organized! Not to mention, they are just so pretty to look at!!
ENJOY!!
**ACTUAL WINNER'S WALLET BELOW**