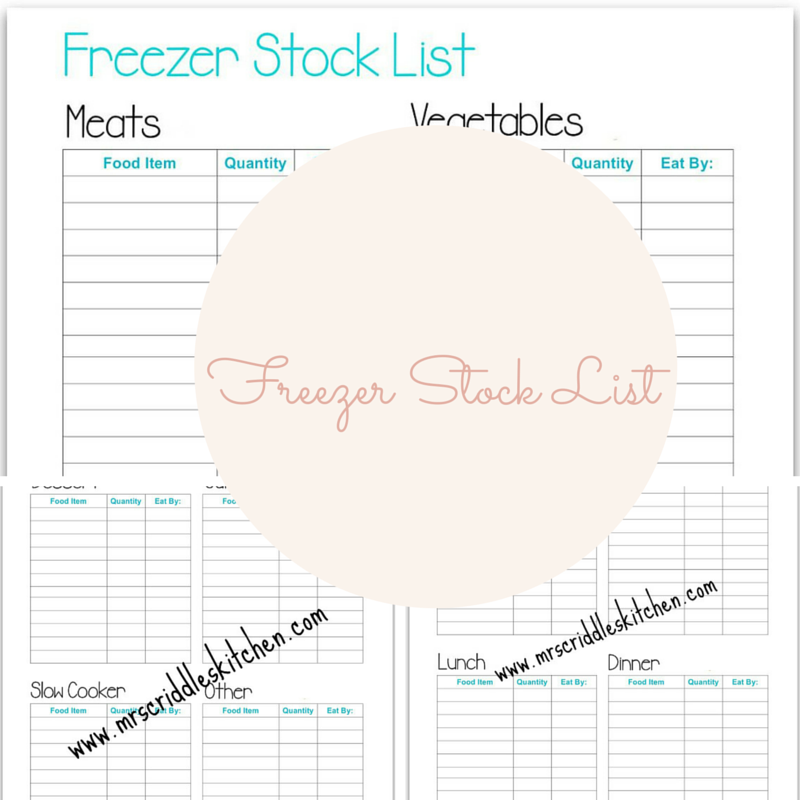 Hey guys.. in my effort to get more organized before our "home"school starts and our 7th baby is born, I'm sharing these free printables, I'm using, with you!!
Hope y'all get some use out of them.
I really wanted to find a good freezer stock list and couldn't find exactly THE ONE so my buddy created these for me and I LOVE THEM!
How to use them: Print, keep them on your deep or up right freezer and check it off as you take items out.
Add to it when you replace items!
We've created THREE Separate Printables for you to choose all three or print the ones you want.
Another great idea is to laminate them (homeschool moms love laminating things) and use a dry erase pencil or marker to check off.
Freezer Stock List One– (click photo to be taken to pdf.)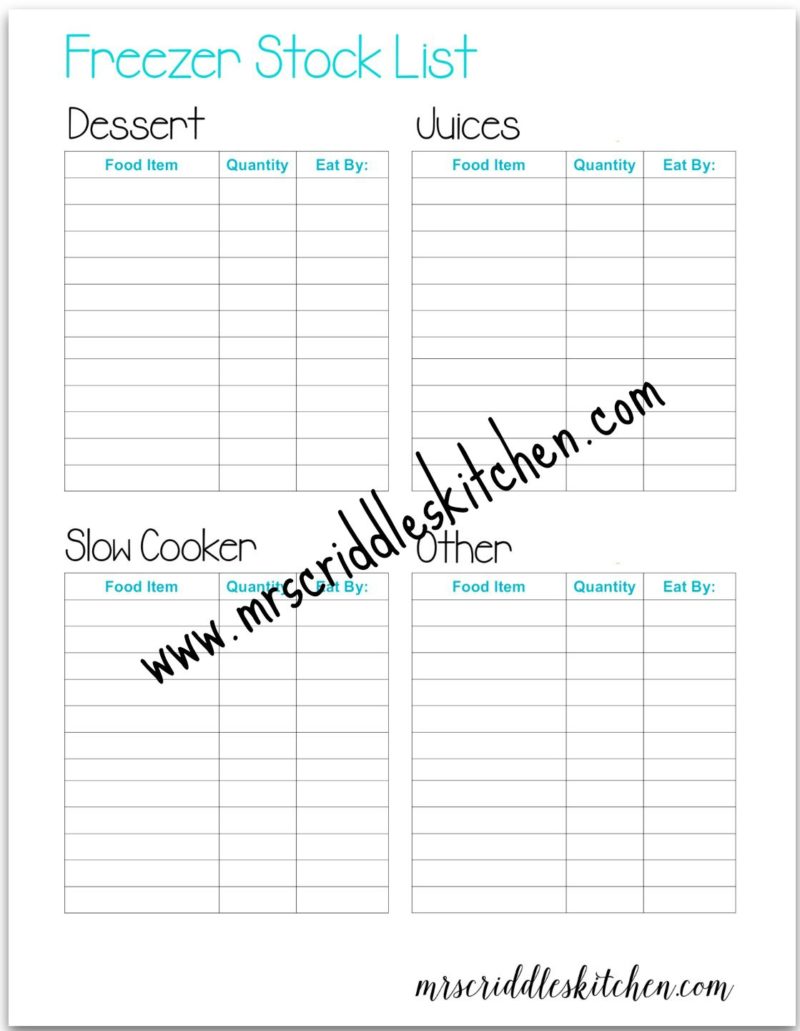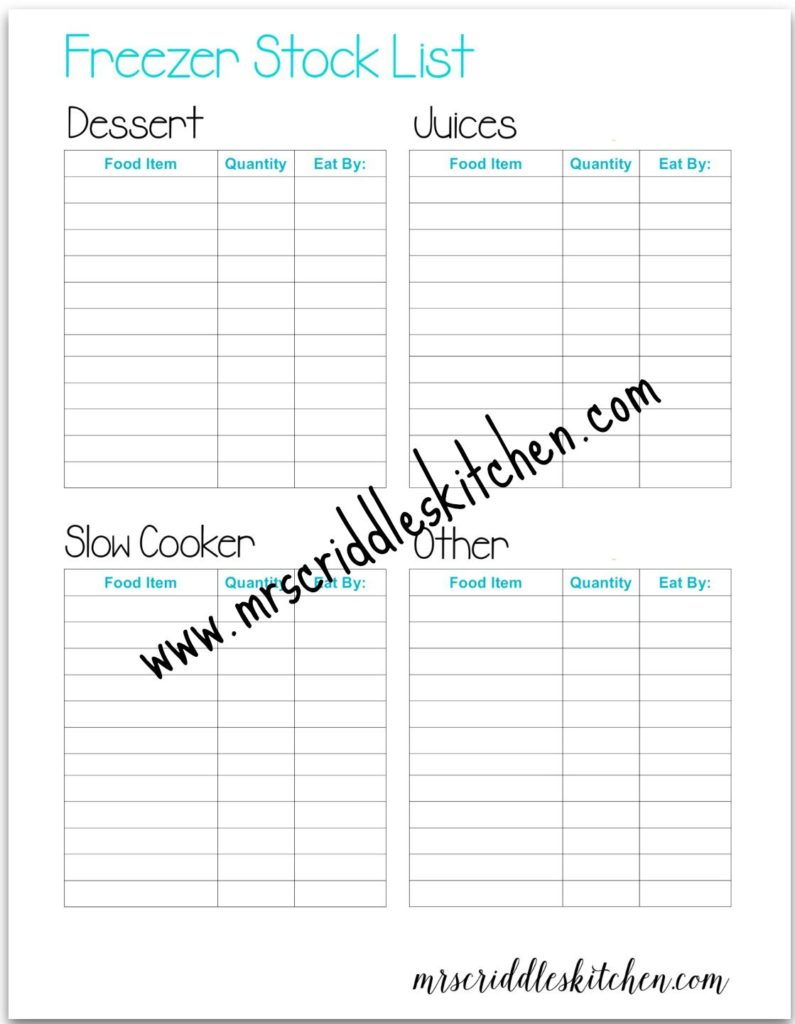 Freezer Stock List Two– (click photo to be take to pdf)
Freezer Stock List Three– (click photo to be taken to pdf)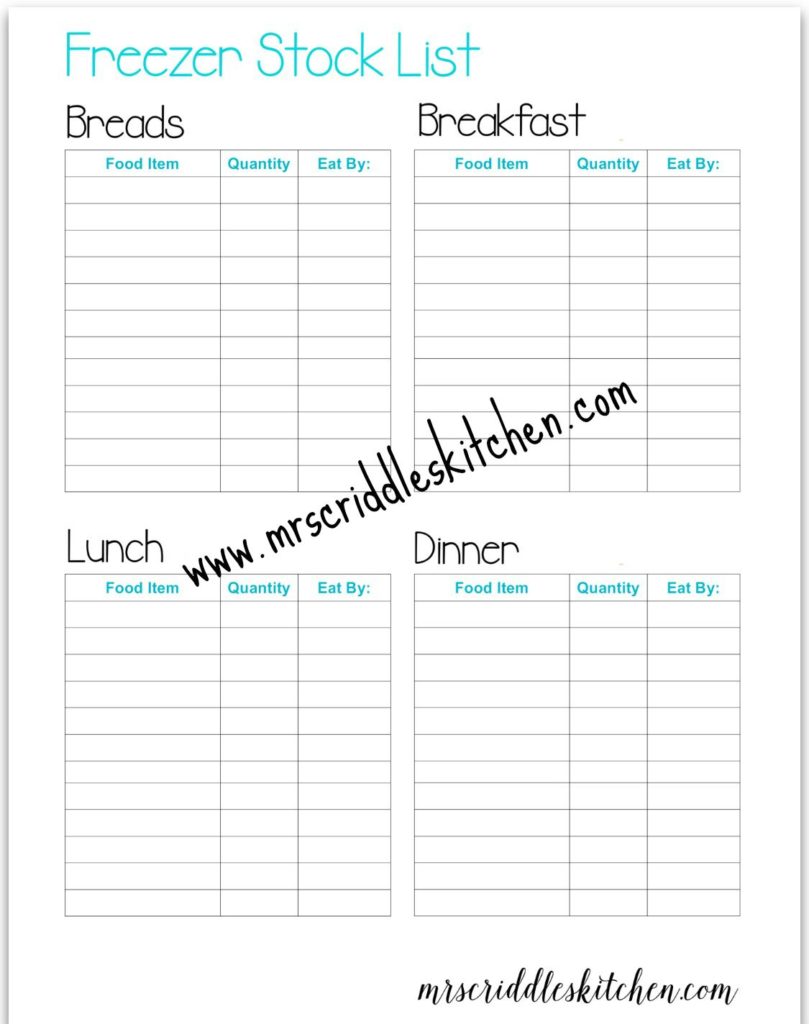 Also, you need to check out these really cool Freezer Labels to label your bulk cooking meals from my friend Judy… Freezer Meal Labels!
Special thanks to Jenne Kopalek with PUMPKIN BEANS for creating these!