(This post may contain affiliate links.)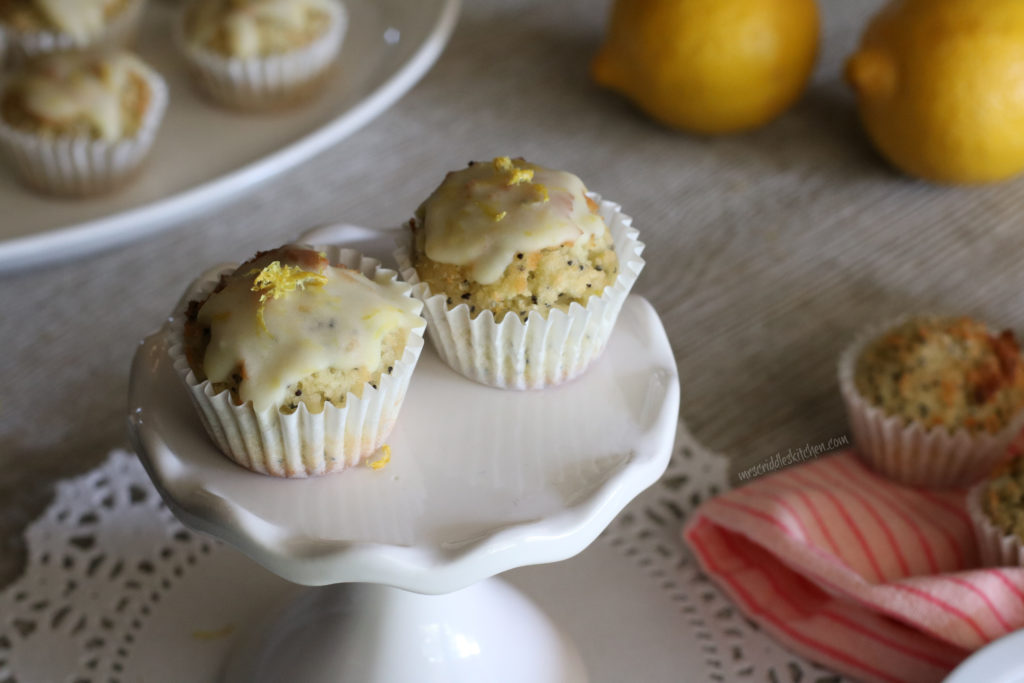 I love these mini Lemon Poppy Seed Muffins! They are not just cute but tasty as well.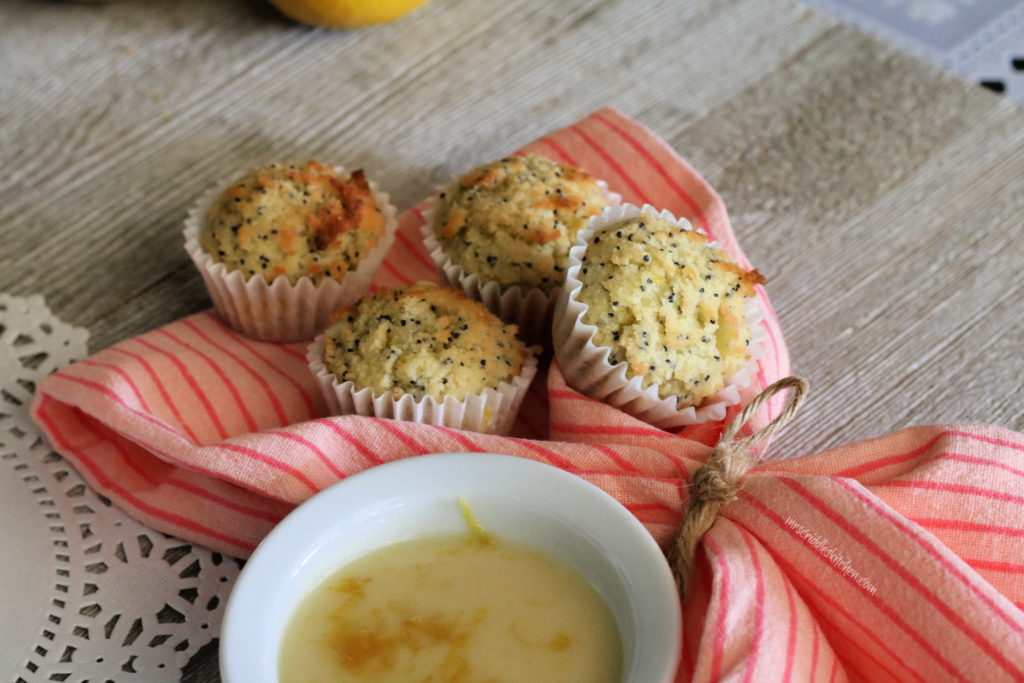 My daughter, Abby, created these beauties. We wanted a dairy free muffin for her since she cannot have dairy. So these are completely dairy free.
If you'd like to follow along with Abby you can at her Instagram: FreshBakedbyAbby
We also wanted to make sure they fit into our Trim Healthy Mama Lifestyle so these are a THM S (low carb and keto friendly too).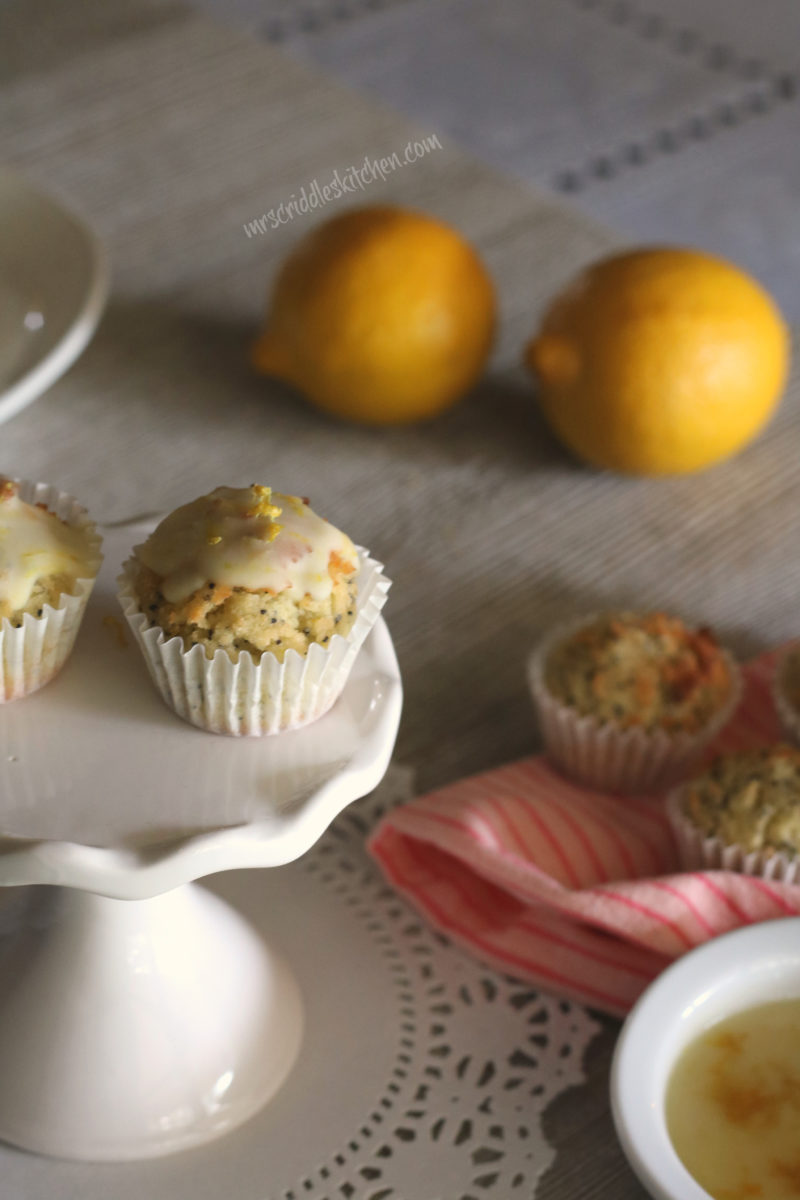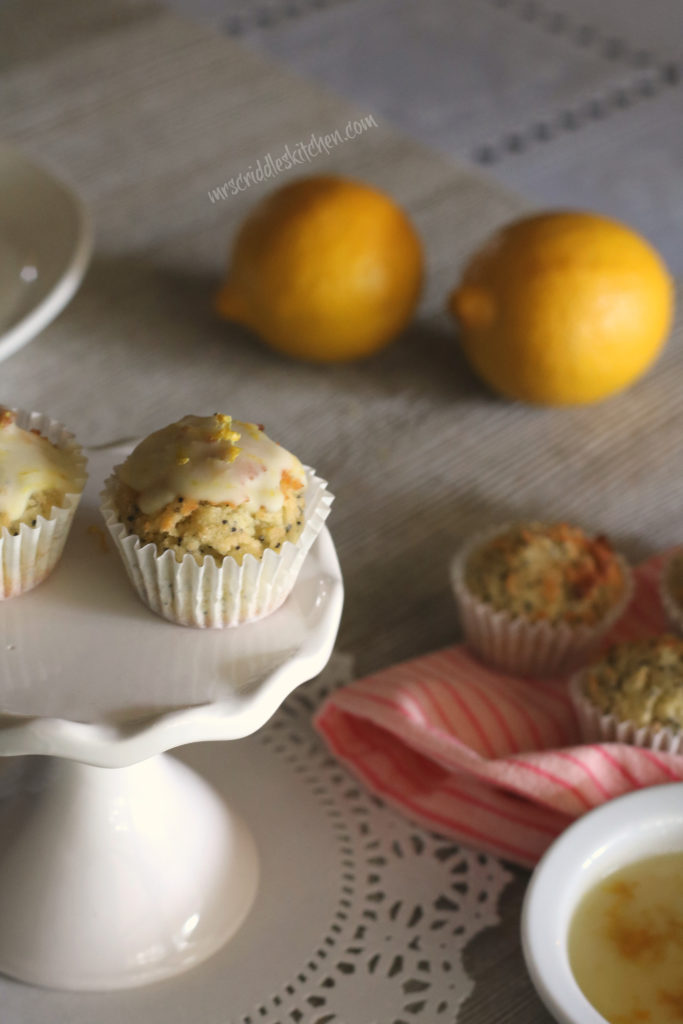 These mini Lemon Poppy Seed Muffins make great snacks or breakfasts on the go.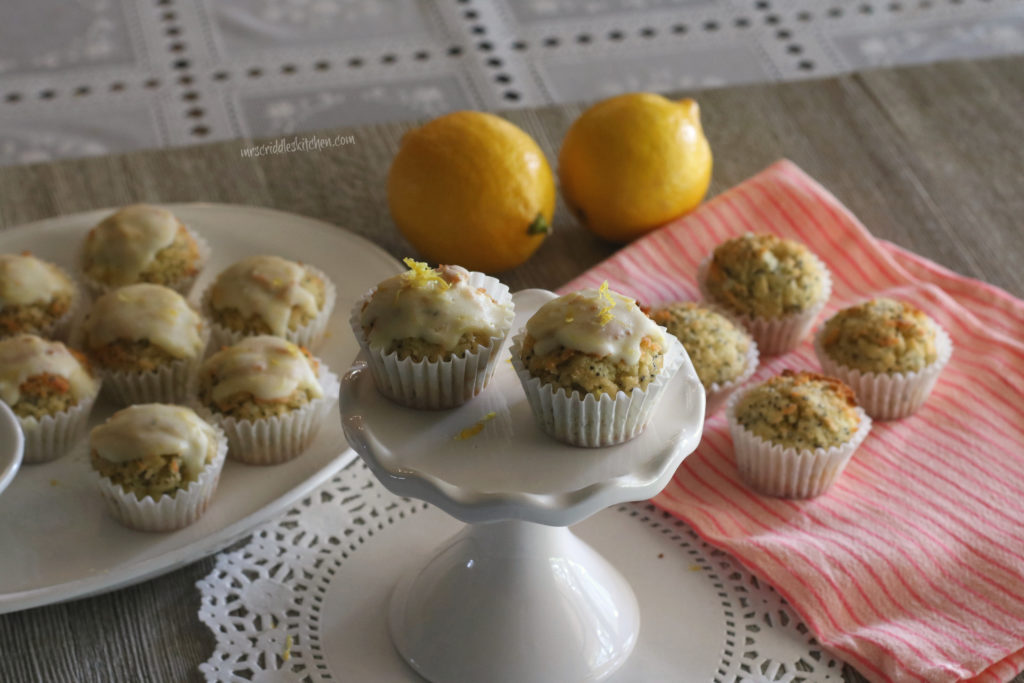 I used the THM Gentle Sweet as the sweetener. It is my sweetener of choice! In the ingredient list I give a couple of conversions to use instead of the THM Gentle Sweet.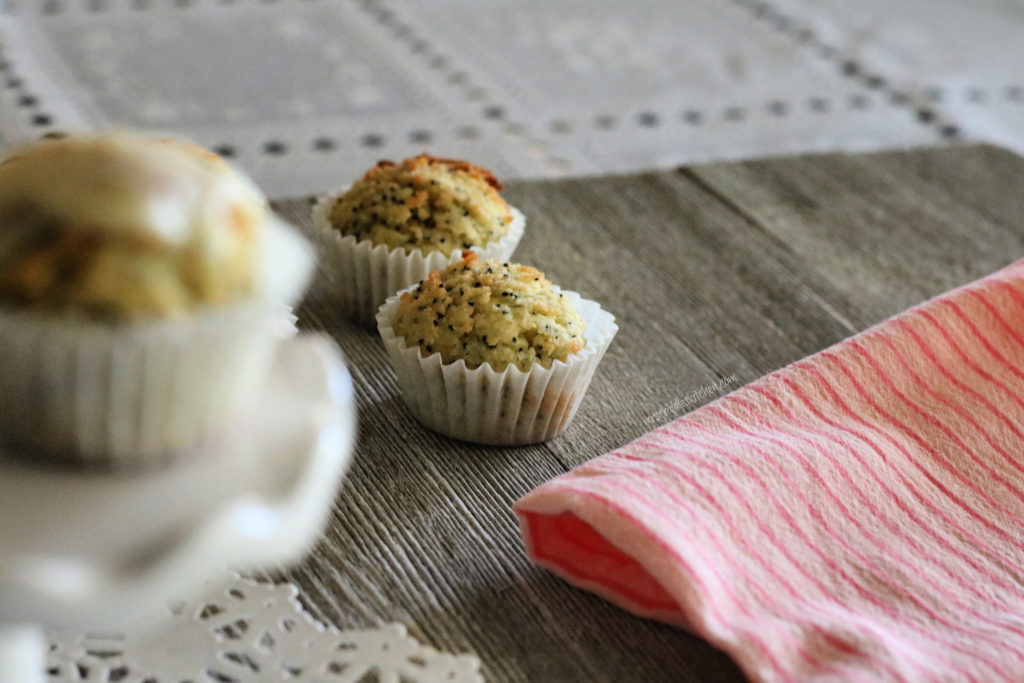 If you would rather not have the glaze you can enjoy these without!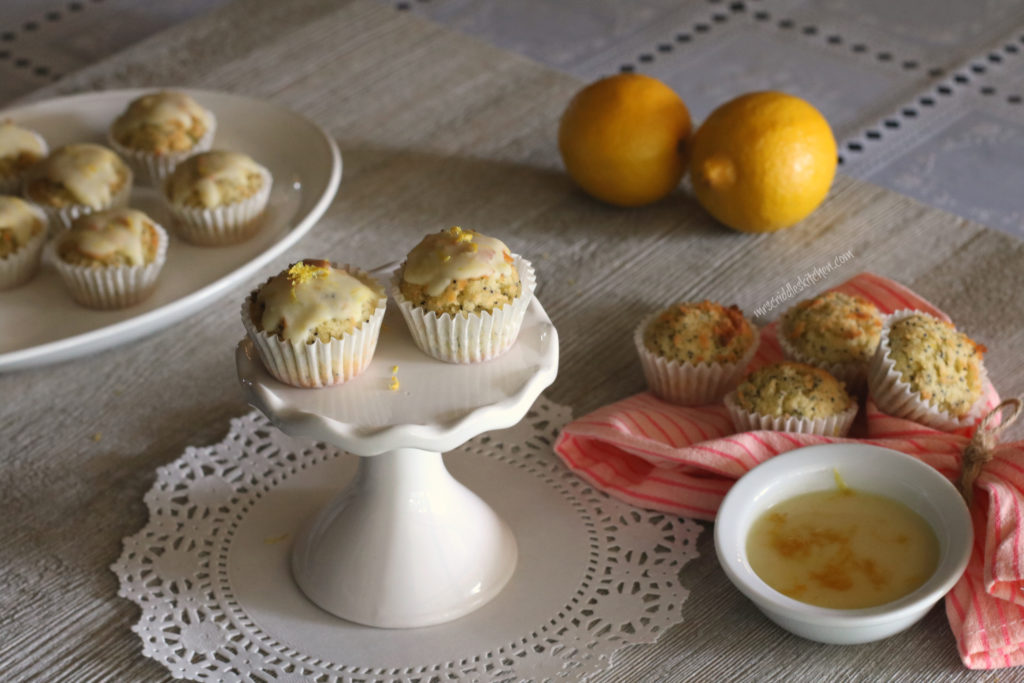 Items you may want to purchase through my affiliate links:
THM GENTLE SWEET

THM MINERAL SALT

Print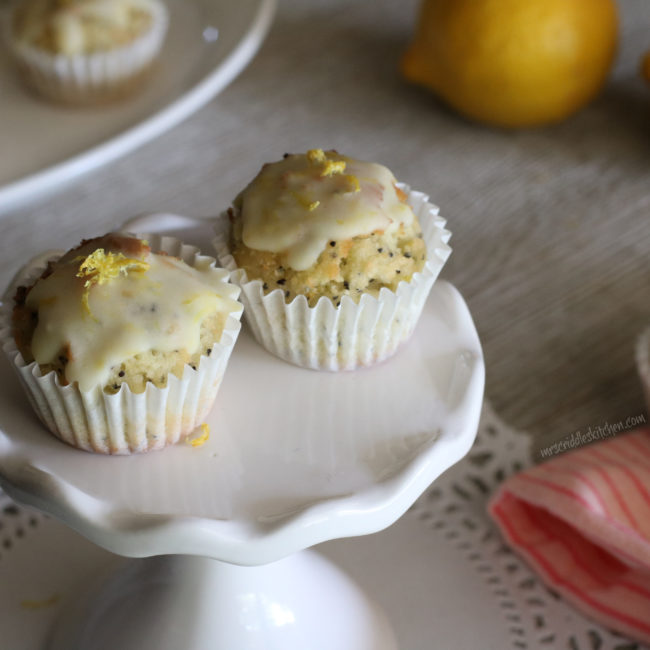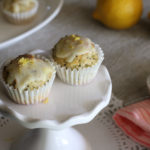 Lemon Poppy Seed Muffins (S)
---
Description
Lemon Poppy Seed Muffins are tart and sweet with a sweet glaze over the top.  These are dairy free, sugar free and low carb! A THM S!
---
Lemon Poppy Seed Muffin Batter:
1 1/2 cup of almond flour
1 cup of coconut flour (scoop and shake off.. don't pack in)
1 3/4 tsp baking powder
1/4 tsp baking soda
1 tsp salt
2/3 cup of THM Gentle Sweet (or 3/4 cup monk fruit, or 1/2 cup of Pyure or Swerve)
4 eggs room temperature
1/2 cup of coconut oil
3 tbsp. of lemon juice
3/4 cup of unsweetened coconut milk (I use the Silk brand)
3 tbsp. of poppy seeds
3 tsp of lemon zest
2 tsp vanilla
Lemon Glaze:
Juice of 1 lemon
1/3 cup plus 2 tbsp. of powdered Swerve (or if you don't mind the sugar crunch you can do 1/4 cup of THM Gentle Sweet)
1 tbsp. of lemon zest
**mini muffin wrappers
---
Instructions
Preheat oven to 350 degrees.
Line a mini muffin tin with mini muffin wrappers.
Mix dry ingredients (almond flour, coconut flour, baking powder & soda, salt, sweetener, poppy seeds) together.
Add in the room temperature eggs, coconut oil, coconut milk (warm this up in the microwave, if you can for 30 seconds), vanilla, lemon juice and lemon zest.
Mix well.
Scoop one tablespoon of batter into the mini muffin pan.
This makes around 35 or so mini muffin.
Bake for 12/15 minutes.
It doesn't take long.
For the Glaze:
Mix glaze ingredients.
Once muffins come out of oven allow to cool.
Put glaze over the top.
Enjoy!
---