Poppy Seed Dressing- a low carb, sugar free, THM S take without losing its flavor!
(This post may contain affiliate links from Amazon & Trim Healthy Mama.)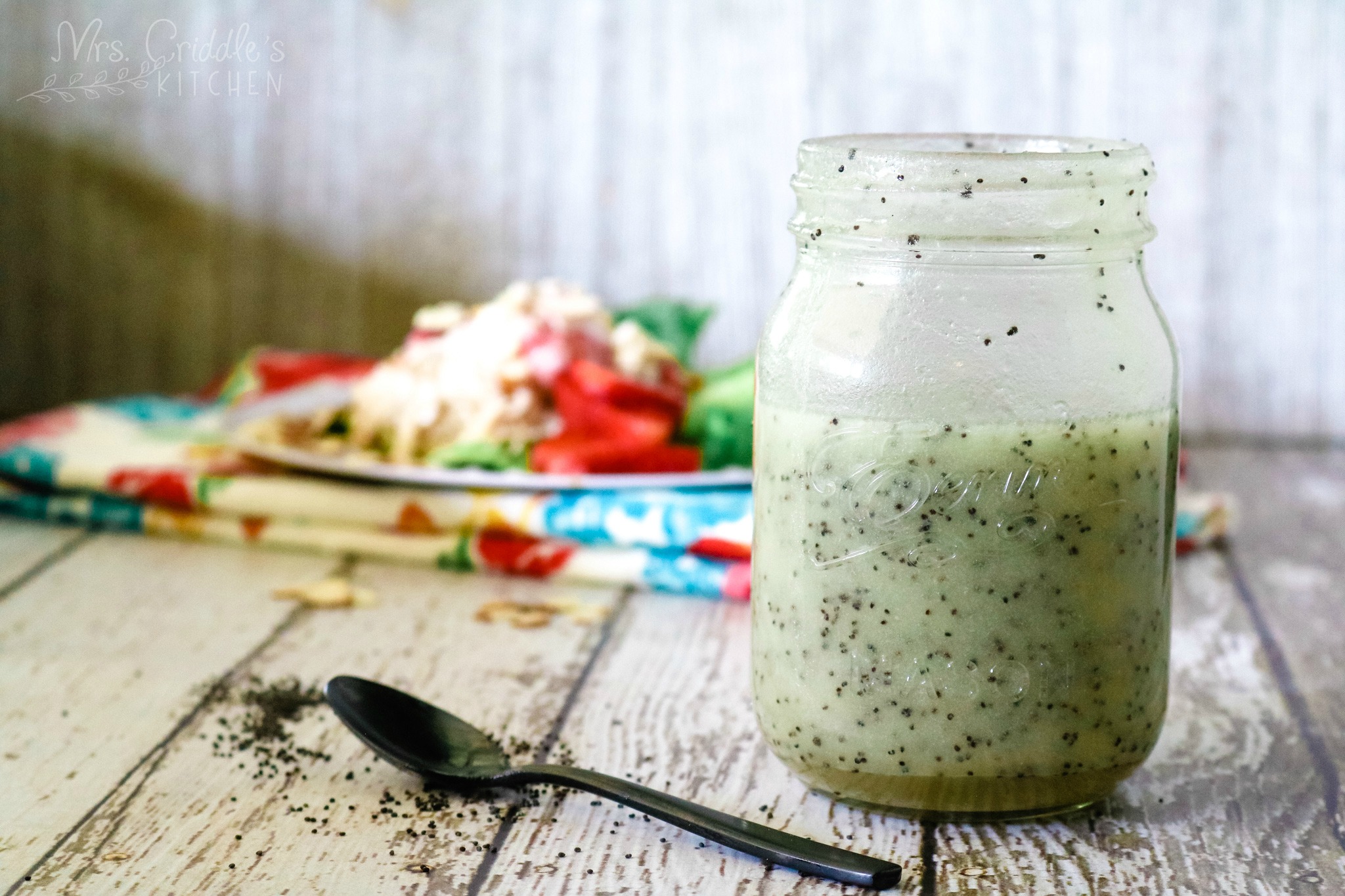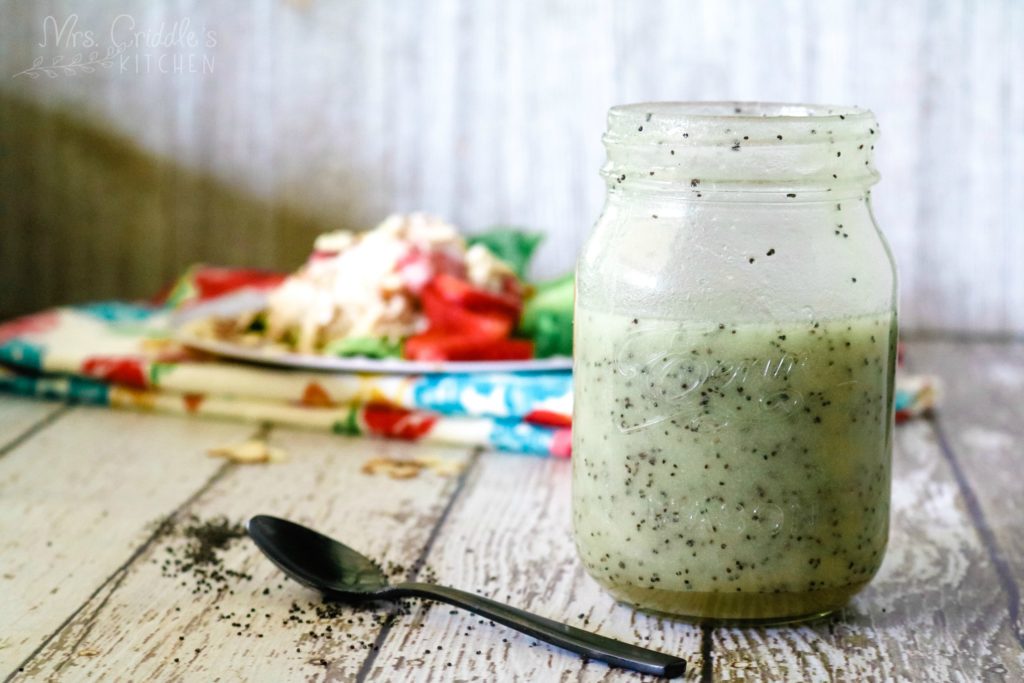 Poppy Seed Dressing is a fun summer favorite here in my house. But it's usually so full of sugar that I do eat it out. I had to come up with my own version of the dressing since I had a jar of poppy seeds in my pantry.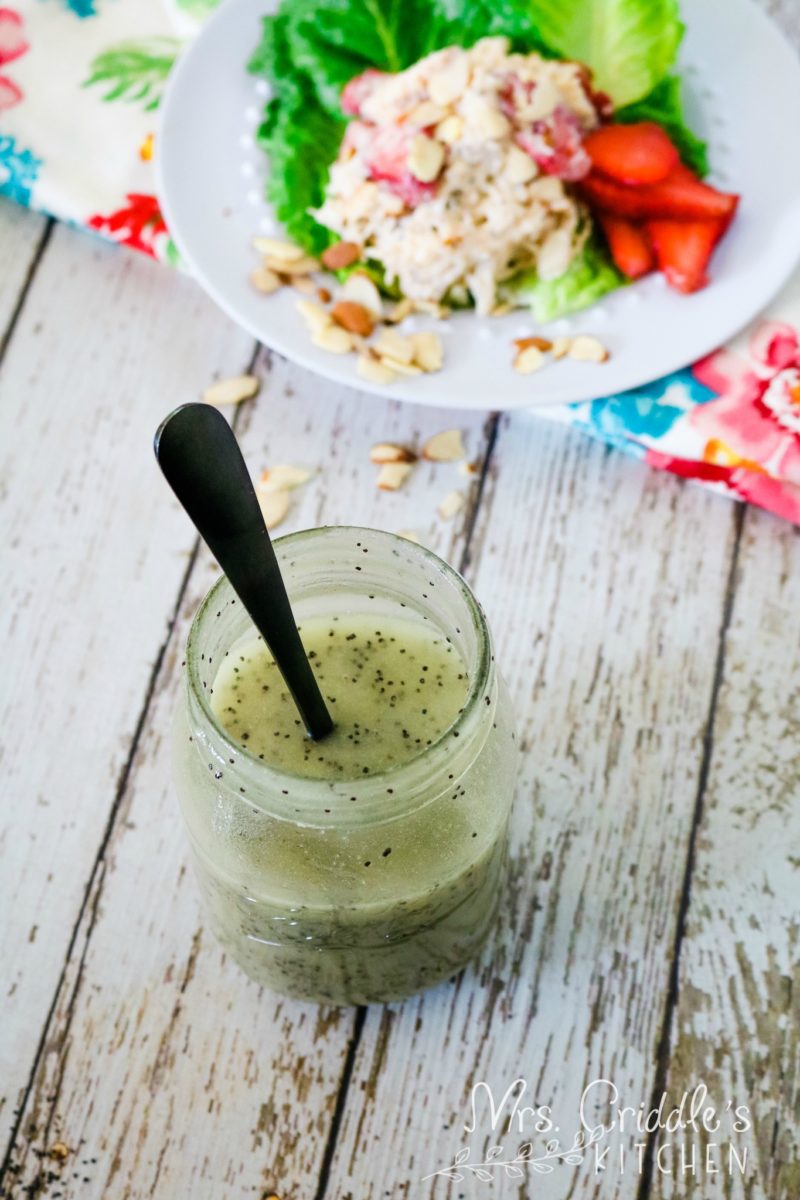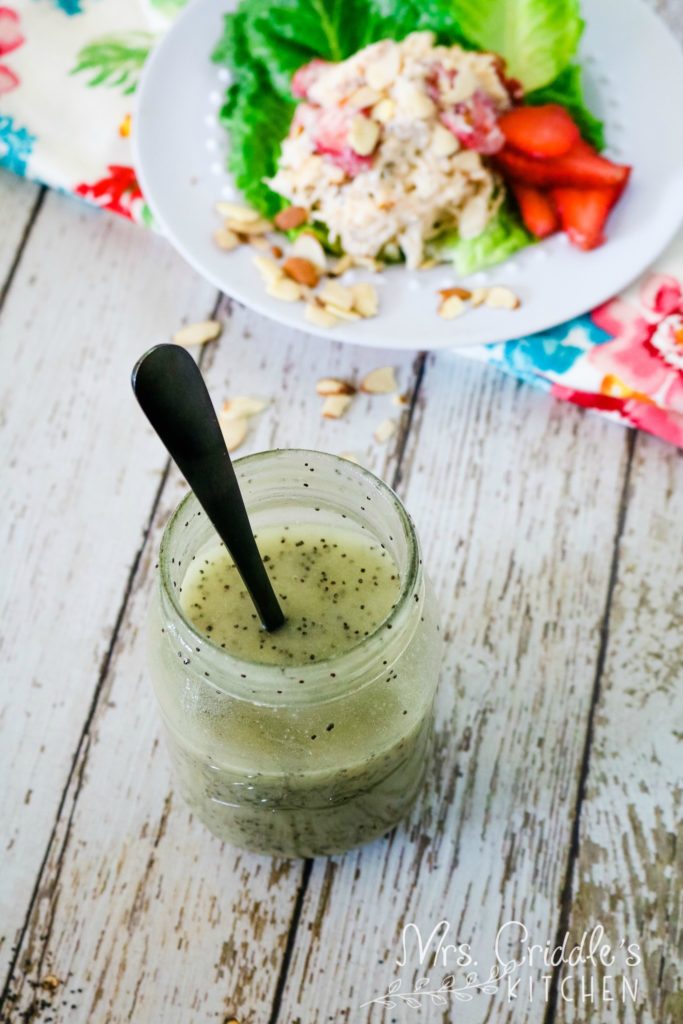 When I think about this dressing, I immediately think Grilled Chicken Salad with Strawberries and sliced almonds… drool! If you have not tried that salad, you must! It's so refreshing! Maybe even add a little feta cheese crumble over the top too! It's perfect for those hot summers, grilling chicken outdoors.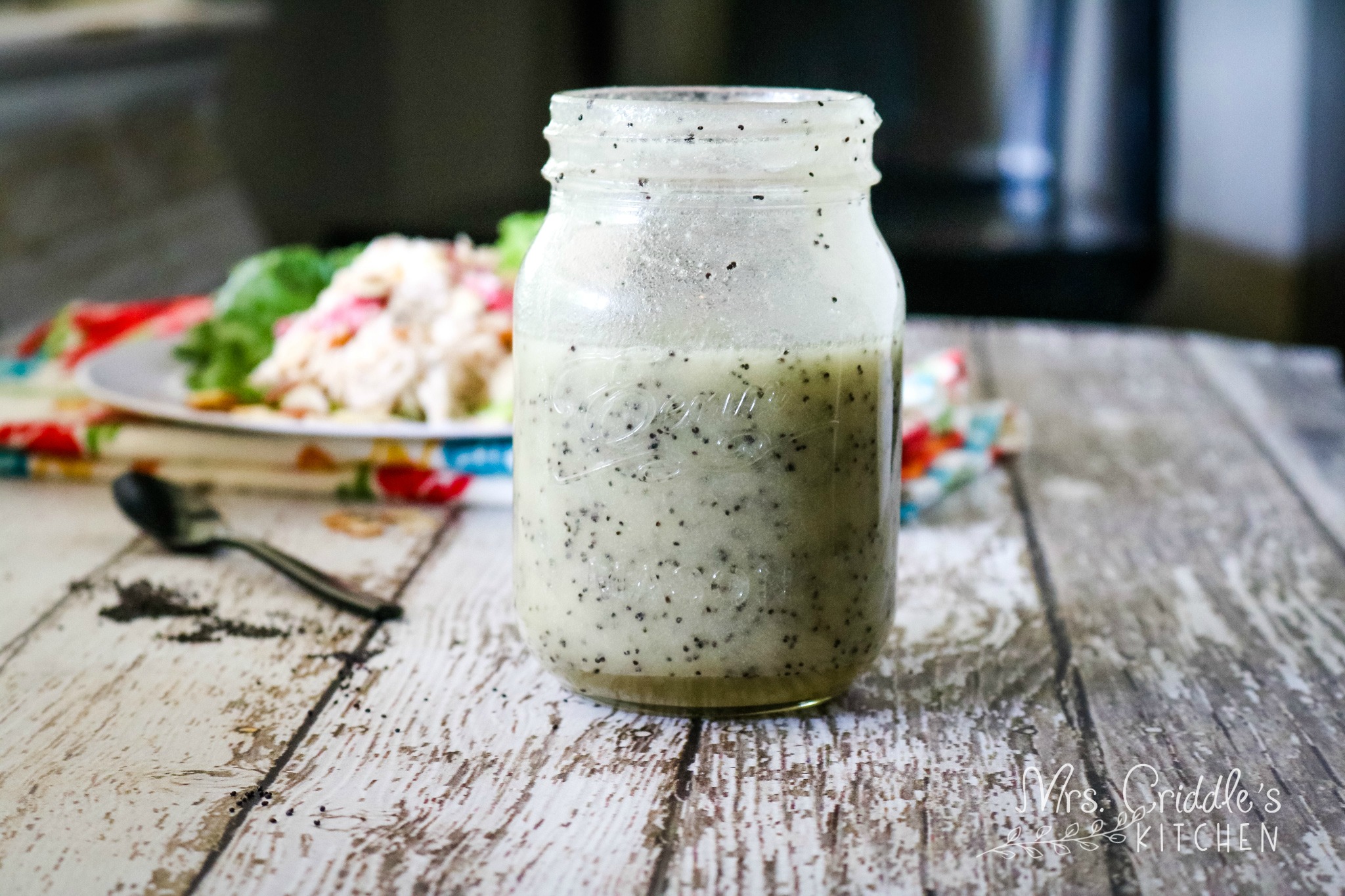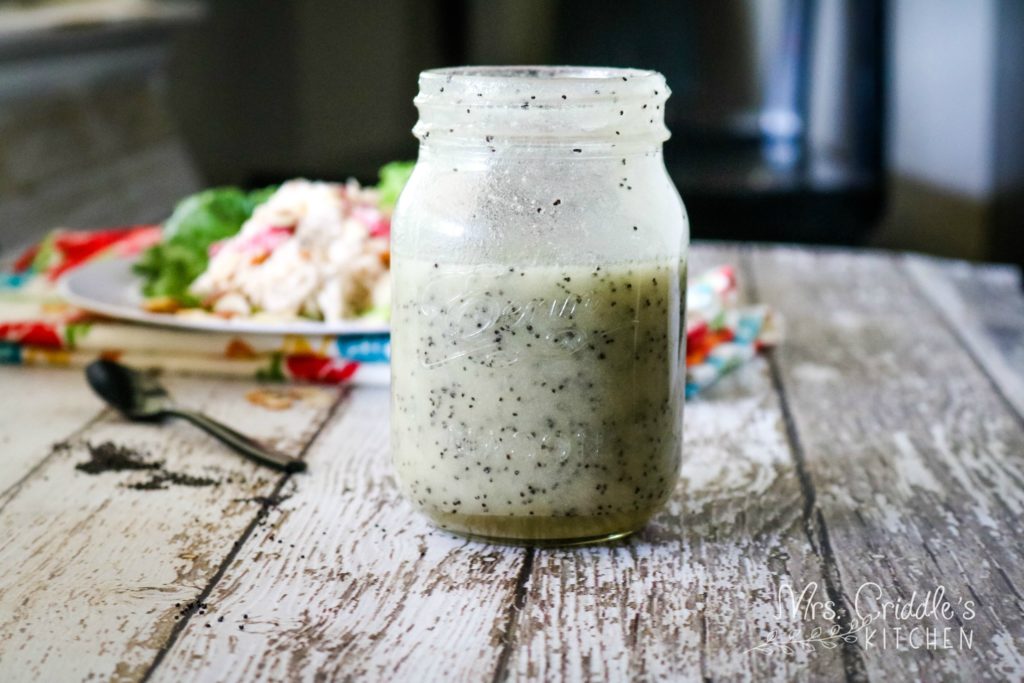 This low carb Poppy Seed Dressing is so so easy to make. You are going to put all the ingredients into a small mason jar, put the lid on and shake it a couple times. And your dressing is ready to pour over a salad. That easy!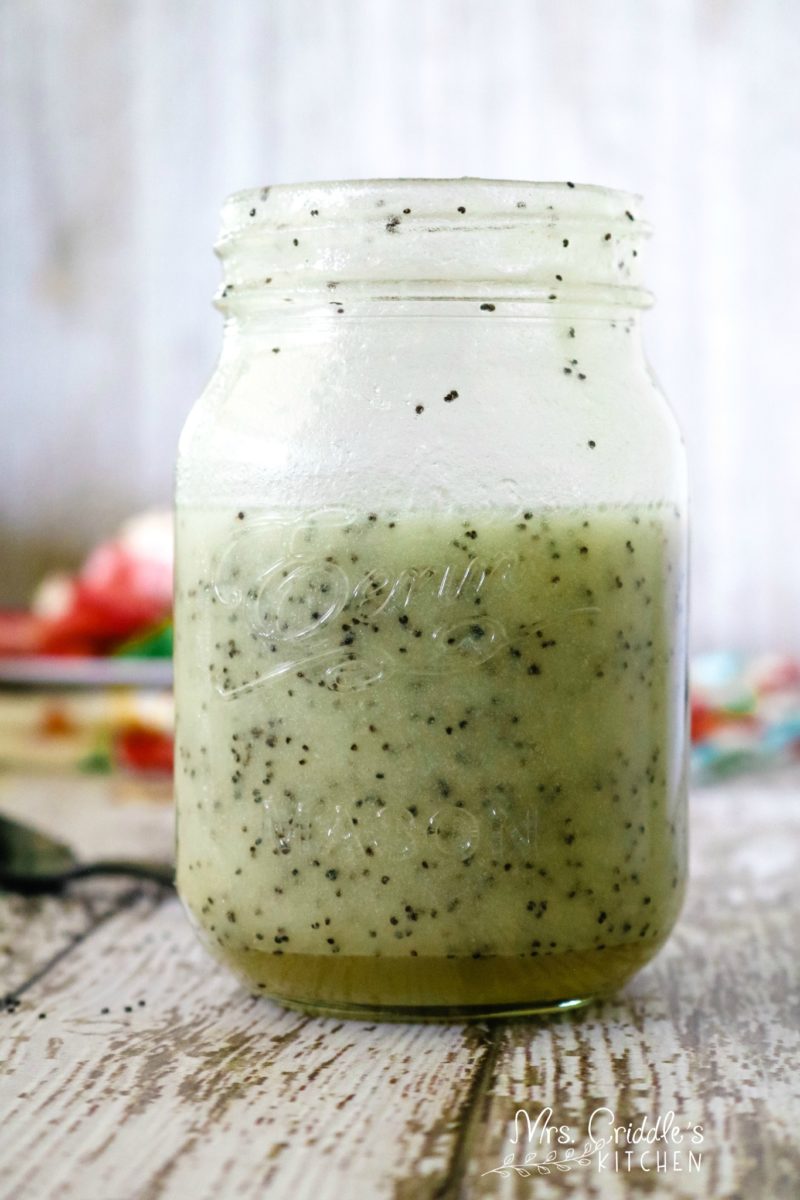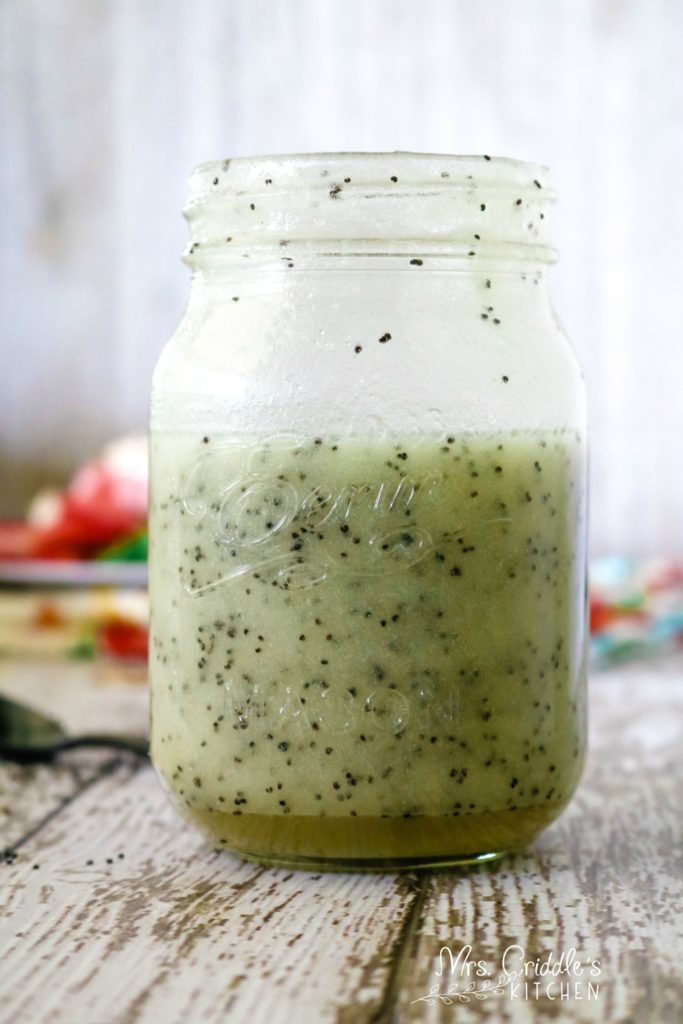 Homemade dressings are really easy to make and the taste is so much better than store bought. Plus, they have clean ingredients and are not full of chemicals.
Poppy seeds might not be something you keep on hand but it's worth a small purchase for dressings and muffins! I love lemon poppy seed muffins!
For my Trim Healthy Mama friends, this dressing works great in S mode. It's low carb and keto friendly as well.
Here are a few recipes you might like:
Strawberry Chicken Salad with Poppy Seed Dressing
A few items you may want to purchase through my affiliate link:
Print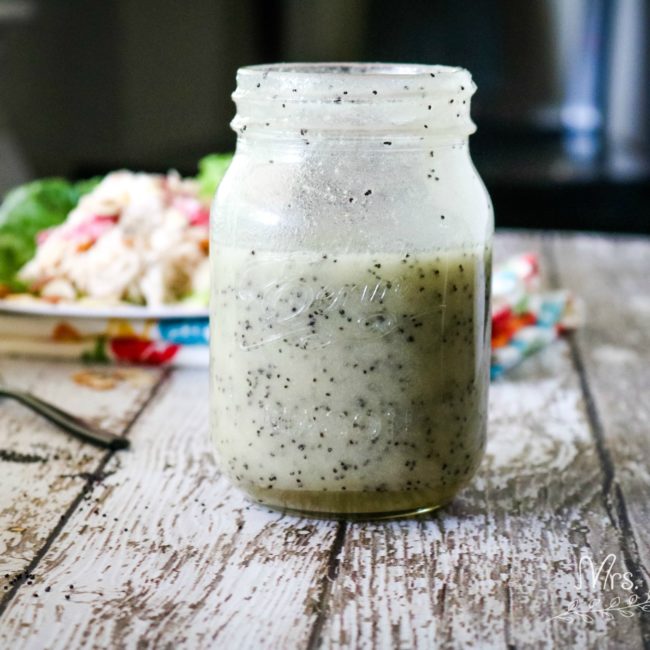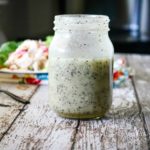 Poppy Seed Dressing- low carb/THM S
---
Description
Poppy Seed Dressing- a low carb, sugar free, THM S take without losing its flavor!
---
1/4 cup plus 1/2 tbsp. THM Gentle Sweet (or 1/3 to 1/2 cup of monkfruit)
1/2 cup of white distilled vinegar
1 cup of avocado oil (if you don't have avocado oil try another oil that is lighter tasting. MCT Oil would work too.)
1 1/2 tsp of ground mustard
1 tsp onion powder
1 tbsp. poppy seeds
a good pinch of salt
---
Instructions
Put all ingredients into a 2 cup jar.
Put lid on and shake well.
Store in the fridge.
Enjoy.
---