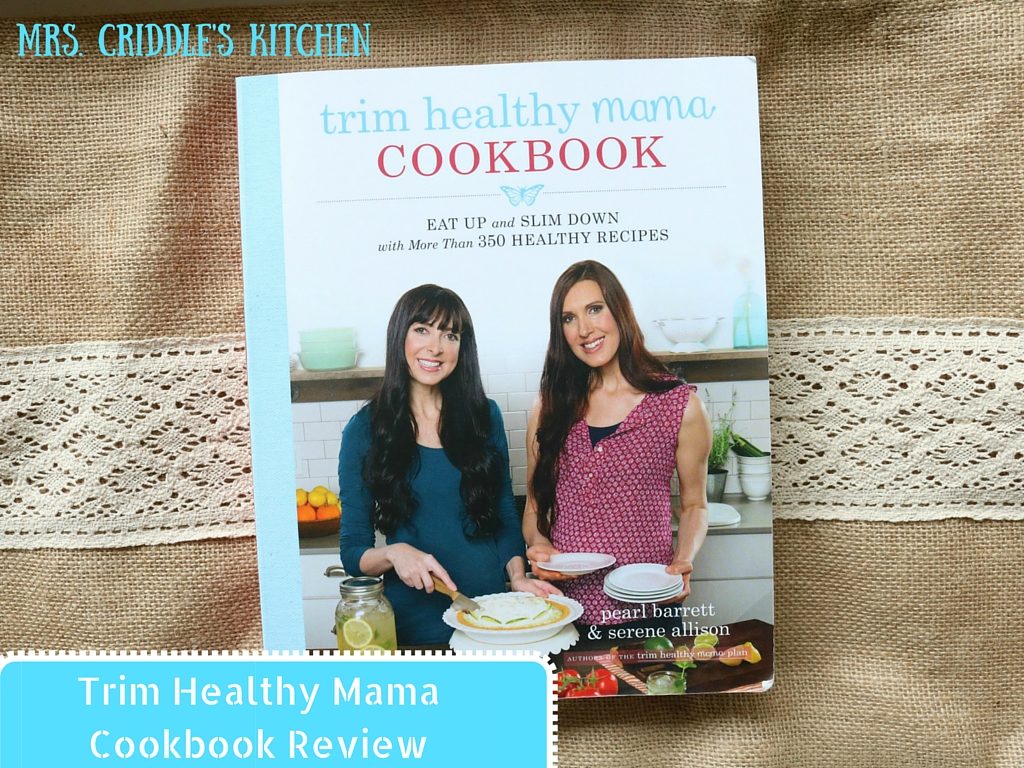 -My Trim Healthy Mama Cookbook Review-
I was given a copy of the Trim Healthy Mama Cookbook by Harmony Books, to give a review! I had already purchased the cookbook immediately when it was released so I am GIVING this cookbook away with the cookbook holder (pictured above)! So thank you Harmony Books and Trim Healthy Mama for the copy of the cookbook! But I do want to add that the review is my own opinion and thoughts. Also, this post may include affiliate links.
I am so excited to be able to bless someone with this cookbook!
I started my Trim Healthy Mama journey on May 25, 2013, by purchasing the Big Trim Healthy Mama book. That book included several recipes. I tried many of those but didn't really have a clue as to what the recipes were supposed to look like. I still trucked away, having lots of hits and some misses. Still I was able to lose 40 lbs before getting pregnant. I've tried many diets but never felt I could actually stick with one with out either starving or not being able to get past the food. Not with this "plan". The food is amazing! So much so I know this is how I can eat the rest of my life an be happy doing it!
When I heard that the sisters were making an actual cookbook addition to go along with the New Trim Healthy Mama Planbook, I was super excited & I pre-ordered the cookbook immediately! (I DO collect cookbooks and can spend hours pouring over the recipes and pictures.)
Finally my book arrived! WOW! Not only was it FULL of recipes, over 350 to be exact, for me to try but it was visually beautiful! I could see how my recipes should turn out. That made a huge difference to me. The amount of recipe choices are incredible! Great options for breakfast, lunch, dinner, snacks, drinks (frozen, sippers, hot, smoothies, etc), and then there's desserts! Nothing lacking there! And they are labelled to go along with the Trim Healthy Mama Planbook (S, E, FP, XO). Also, the recipes that use No Special Ingredients are also labelled. So for those who cannot great special THM items at the moment, you have recipe options!
I've tried many of the recipes and cannot wait to try more. There literally is something for everyone in this book! Every recipe is easily understood for people who know what they are doing & those who may not be as kitchen savvy.
If you haven't bought the Trim Healthy Mama Planbook, go, by that one first! But if you own it already and are wondering if this book is worth it, YES! It is very worth it!! Just to have the options at your finger tips is worth it! It's so helpful, keeping you on track, and just delish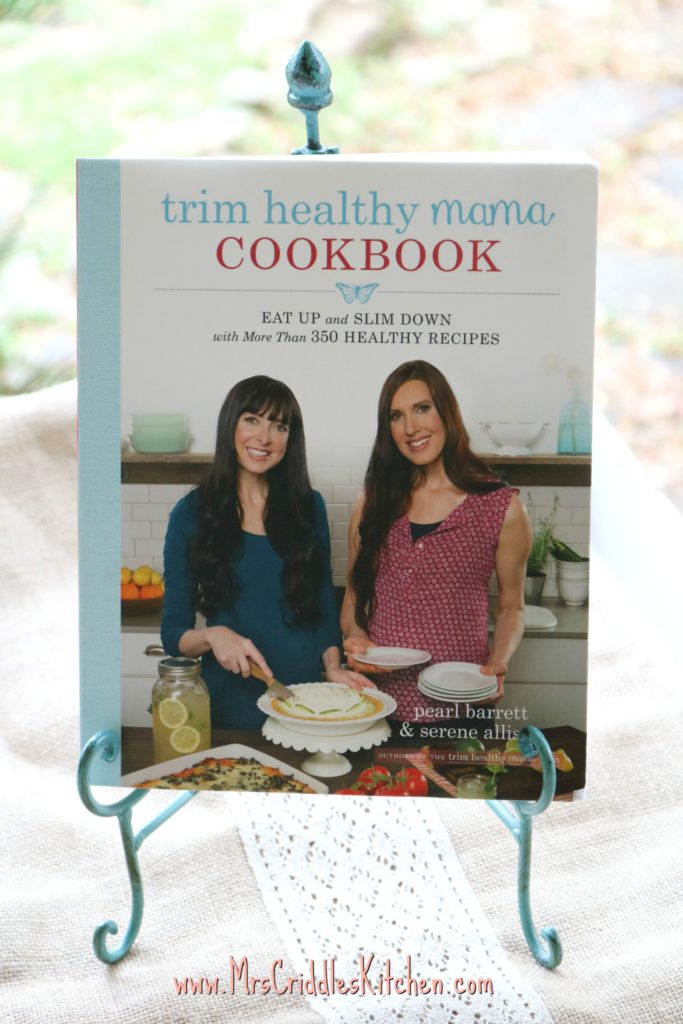 Here are some of my favorite recipes I have tried from the book:
Trimtastic Chocolate Zucchini Cake page 296- I literally was astonished at how good this was!
Cry-No-More Brownies page 314- these tasted just like the "real" thing (I followed the recipe exactly no substitutes expect I didn't have the stevia extract and just used several drops of my liquid stevia)
Bust-a-Myth Banana Cake page 298- I really liked this as a breakfast cake!
Pay Off Day Candies page 380- one word YUM
Treeces page 378- peanut butter and chocolate… amazing!
Cheesecake Berry Crunch page 352- soooo good!
Just Like Campbell's Tomato Soup page 112- delish
Cheeseburger Pie page 149- your man will thank you!
Lazy Lasagna page 140- for real good!
Cottage Berry Whip page 374- this is one of my all time favorites! Simple but delish!
Singing Canary page 398- love this one and feel a burst of energy after drinking!
Hot Chocolate Trimmy page 430- really comforting, tasted like a Salted Hot Chocolate from Starbucks!
Those are just a few of my favorites. I do want to add, everyone's tastes buds are different. Some of us like more spicy, some of us do not. This is why I would suggest tasting as you go when you can. That way if you need to add more spices, you can, or if you don't want as much spice, you can keep it more simple. Also, if you are new to the plan and just recently off of sugar you might just want to give yourself a little time to adjust before diving right into dessert or try the smoothies. Something I learned quickly was my taste buds changed after being on plan. I love being able to taste flavor more abundantly now!
For me, the Trim Healthy Mama Cookbook is always out on my counter. Very well worn, used, and battered (literally), haha! I hope you get a chance to check it out. It is a very decently priced cookbook for the amount of recipes and pictures in the book!
Also, if you are interested in ordering this cookbook you can use my affiliate link and purchase here: Trim Healthy Mama Store
Now for the giveaway… I am giveaway (thanks to Harmony Books & Trim Healthy Mama) the Trim Healthy Mama Cookbook. I am also including the pictured eggshell blue cookbook holder.
**This giveaway is for US Residents ONLY.
To use Rafflecopter it is best to go through your laptop or desktop. Some are able to use their smartphones but it works best through a desktop or laptop.