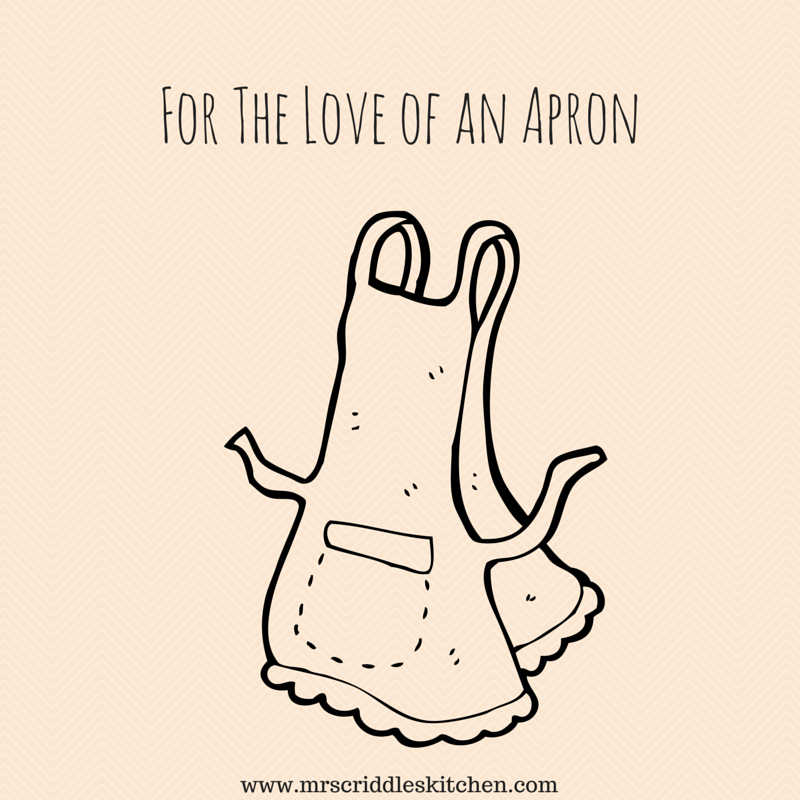 Cover the Dress… Save from a Mess.. silly little ditty there about Aprons. But honestly wearing an apron is a beautiful lost treasure that we need to bring back.
I once read a really neat poem or maybe it was more of an article on what all an Apron was used for in the past. And it was beautiful. From taking out food from the oven, covering and keeping clean the clothing, to wiping the tears of your child. It had so many uses. Every woman had one!
Some thing else I read was that Susanna Wesley (the mother of the Great John Wesley) would cover her head with her apron when she needed a time out for herself. She had 19 children and they knew not to disturb her apron time! I love that. I might need to adapt that too!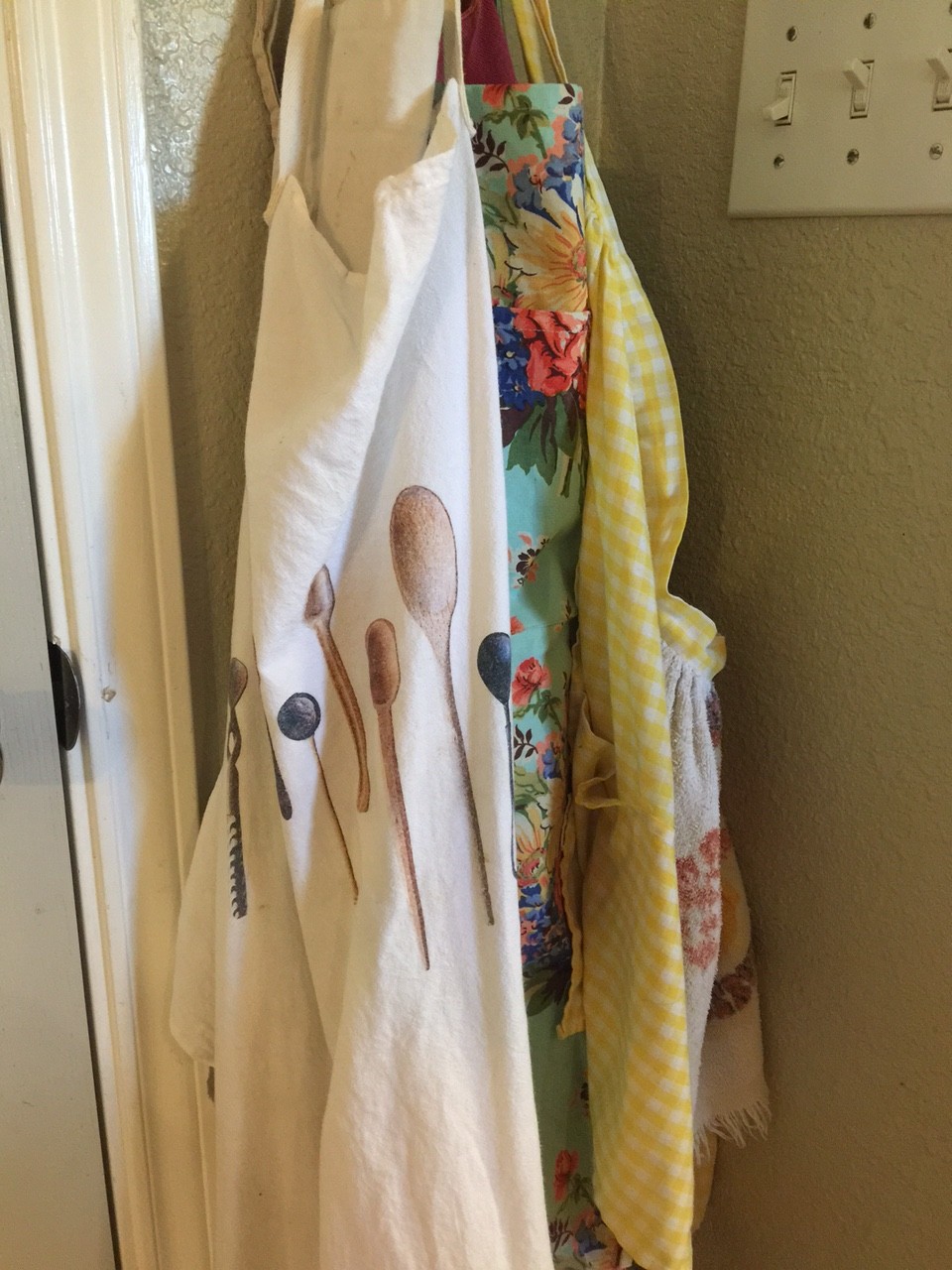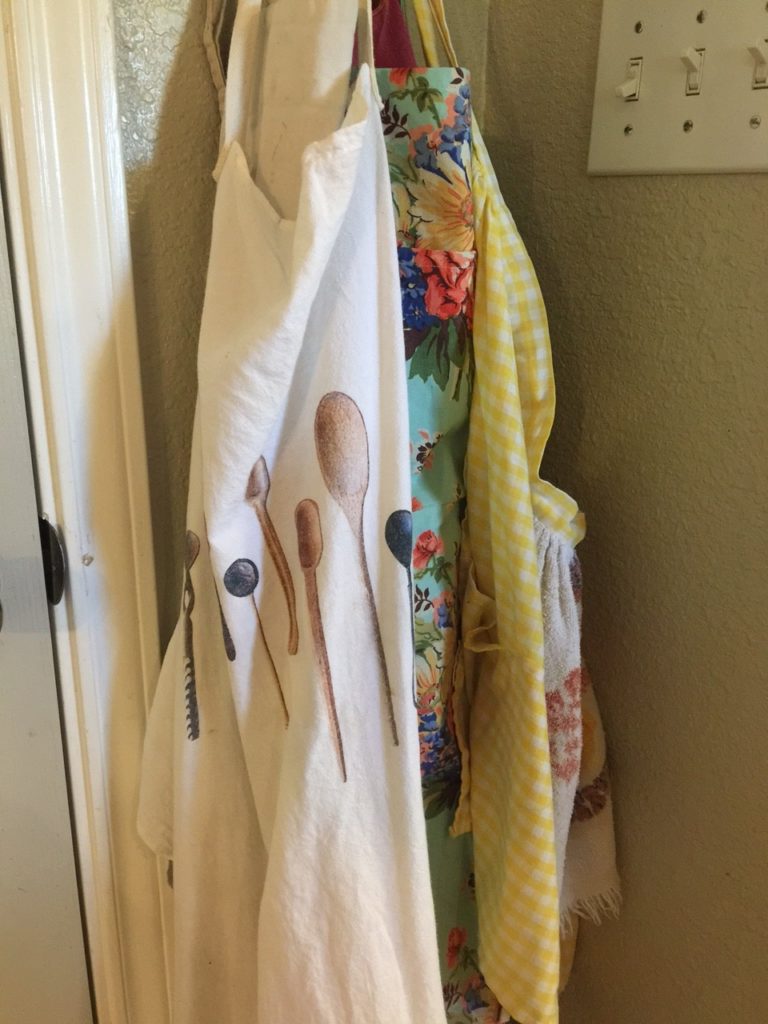 I have about 5 or so aprons. A special one to me is one that simply ties around the waist. It's yellow and white checkered with a terry cloth towel attached. It is very special to me because my grandfather would wear it around the house to clean or cook in the kitchen. I loved that apron! I would help him in the kitchen with washing dishes or cooking and we'd always wear our aprons. I loved my grandpa so much.
After he passed away when I was 19, I wanted that simple apron and my mom graciously gave it to me! I have it in my kitchen now and my kids and I both use it. It reminds me of him every single time I look at it! I hope my kids and eventually grandkids will remember me in my aprons.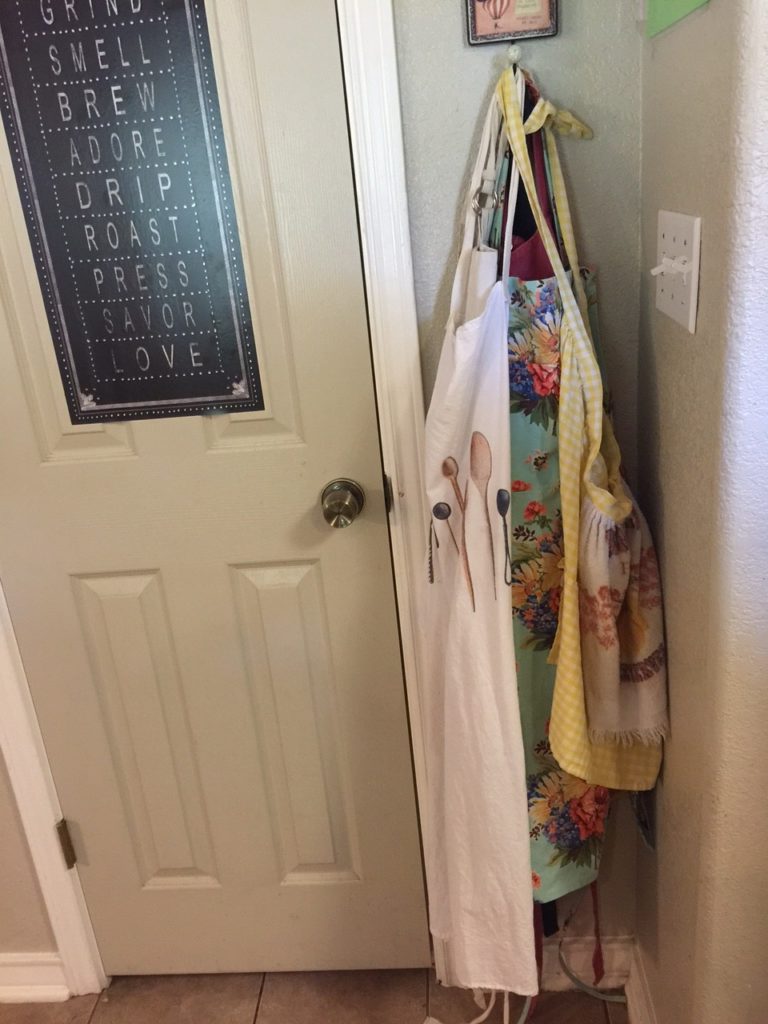 So my challenge to you is to find an apron… one that you enjoy wearing. I doesn't have to be fancy. Just one you enjoy. And wear it when you cook or clean!
Now, I have to tell you about my new apron AND about our apron GIVEAWAY!!!! My family and I were at our local New Braunfels Farmer's Market. I spotted a vendor that had on display my PERFECT apron! Pauline Stevens, a local vendor out of New Braunfels, Texas, with RED BIRD'S HOUSE (click her link to check out her site). She created these beautiful aprons and the beautiful photos on the front of them! And she is also a cook! I bought one and not only enjoy looking at it daily but LOVE wearing it!! It's lightweight, with the perfect material! Not hot at all and very very usable! So, if you are wanting a beautiful yet workable apron for yourself or as a gift please consider checking out Pauline's Store (link above)! And please enter our giveaway to win this beautiful apron… (CLICK HERE)