THM PANTRY LABELS (FREE PRINTABLE)!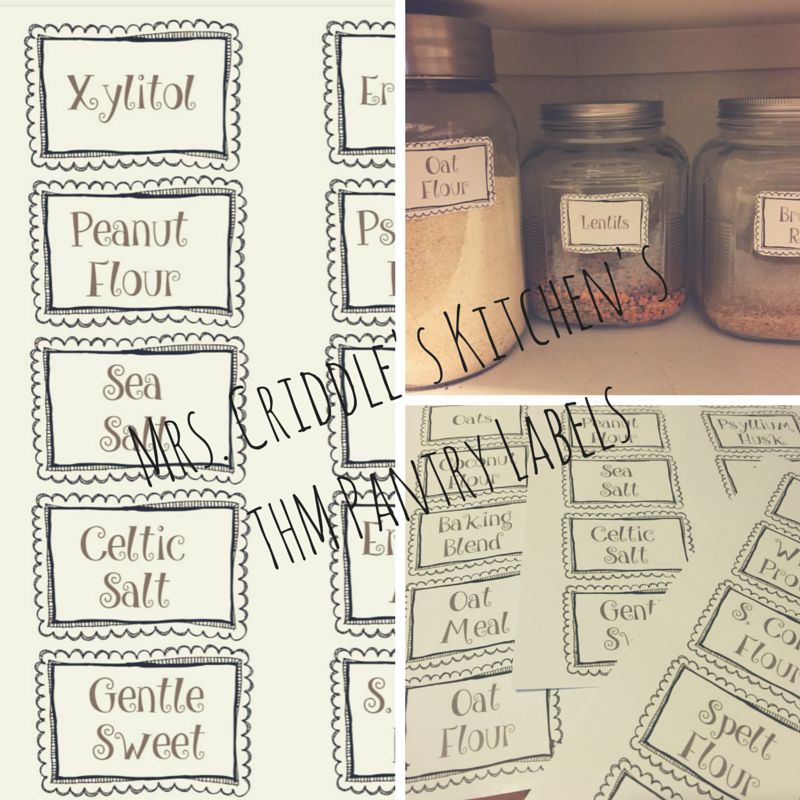 Now THESE are so fun!! I am loving getting organized!! And having pantry labels just makes me feel so accomplished! LOL! AND to make these even better…
THEY ARE THM Pantry Labels AND FREE!!!!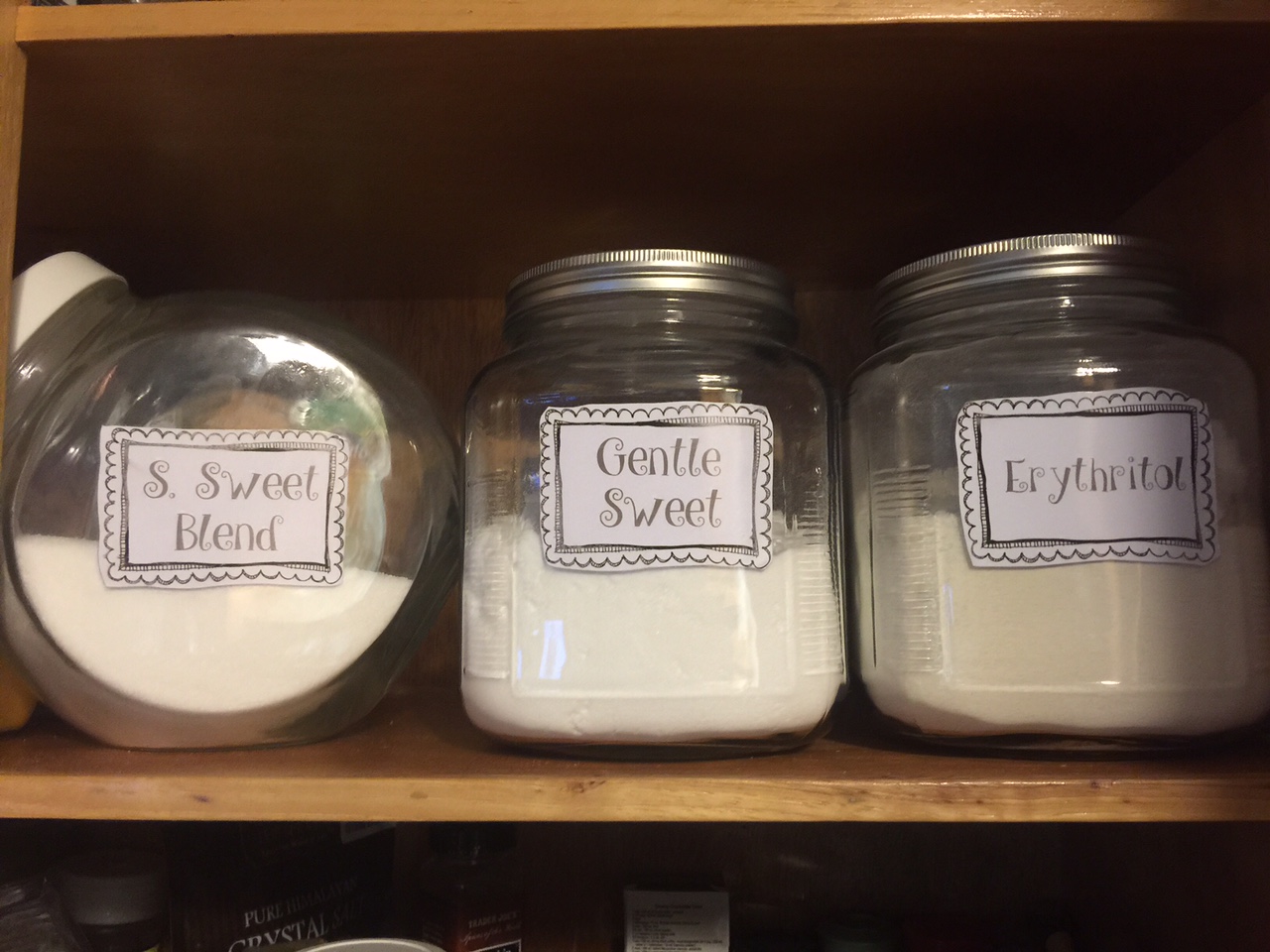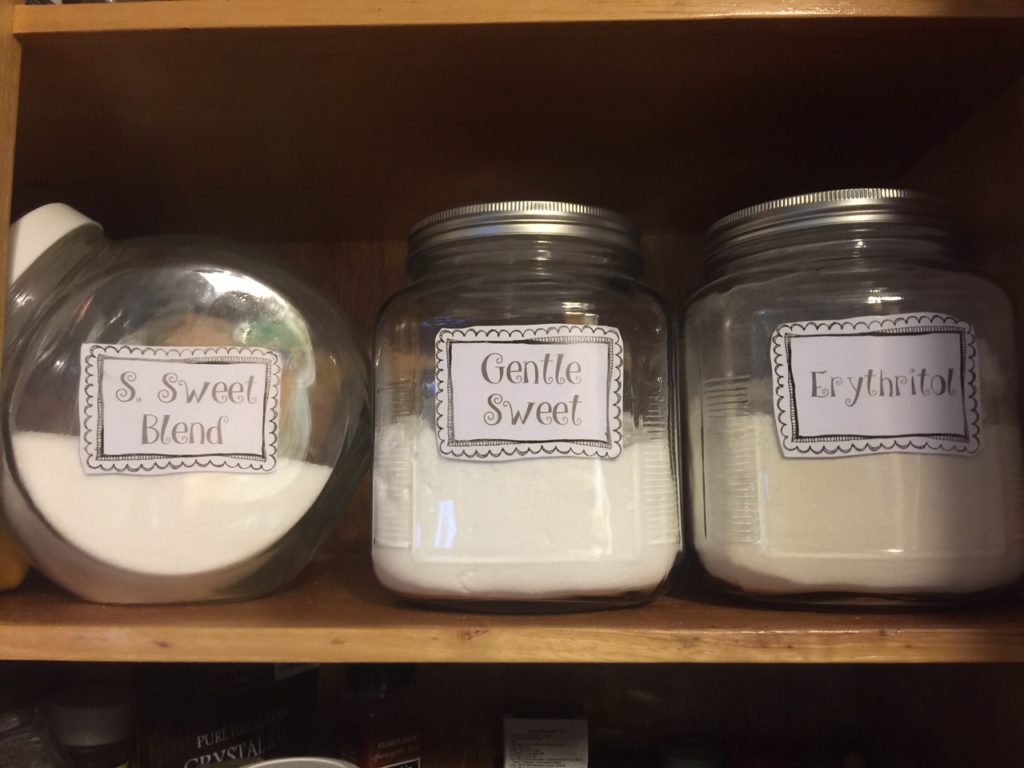 I put them on my glass containers and am LOVING IT!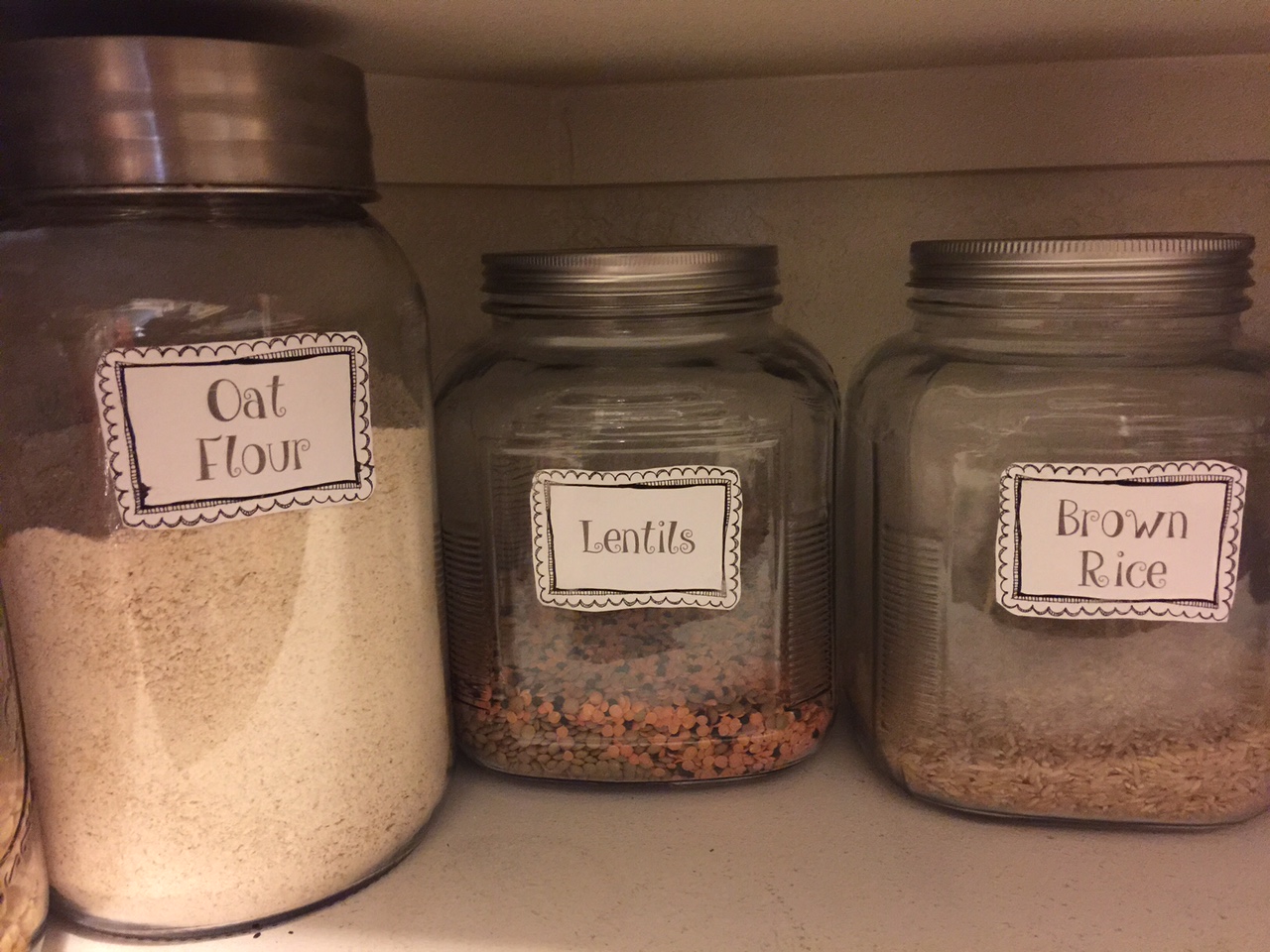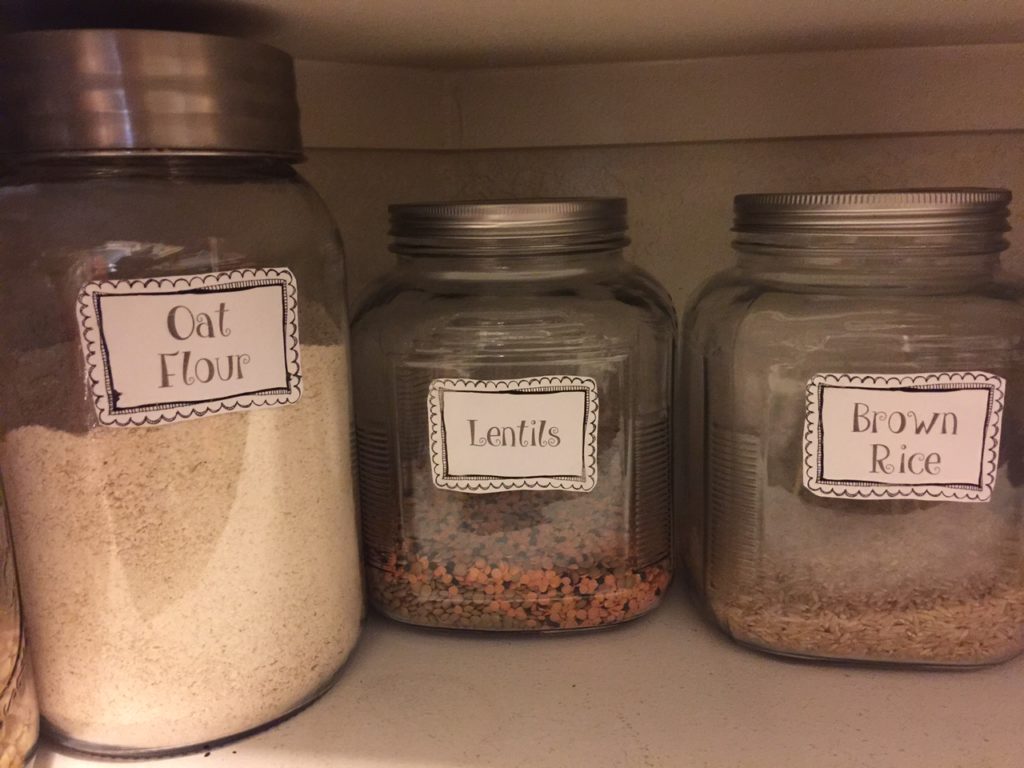 SO there are 4 sets of labels big enough (as pictured above) to fit on the bigger glass or plastic containers.
I ordered a Full Sheet Sticker Paper
(aff link) to make it easy to cut out!
BUT you could also print on regular paper and IF you are just going to keep it as the same container and it won't need washing you can use some ModgePodge glue to glue it on the glass.
It will dry clear and be so cute too!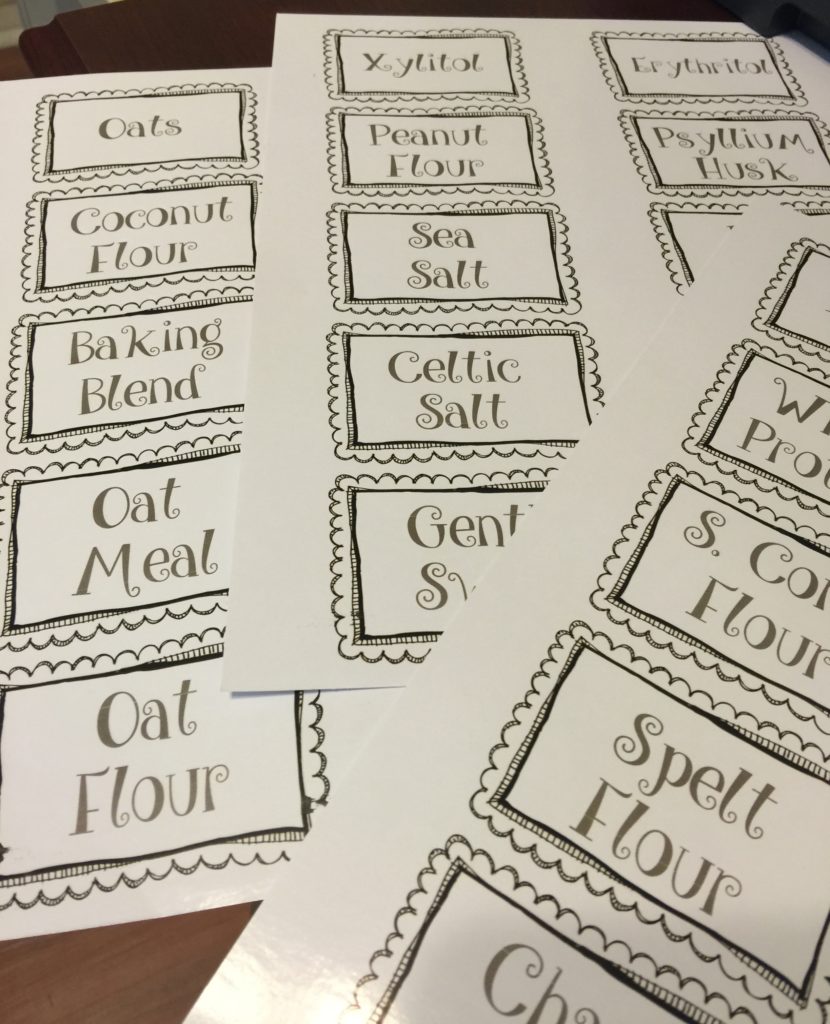 We had to abbreviate a few items in order to fit… like S. Corn Flour (Sprouted Corn Flour) or S. Sweet Blend (Super Sweet Blend).
If you want to learn more about THM or order products… please consider using my affiliate link >>HERE<<
So here you go just click the pictures… FREE PRINTABEL THM PANTRY LABELS:
THM PANTRY LABELS 1-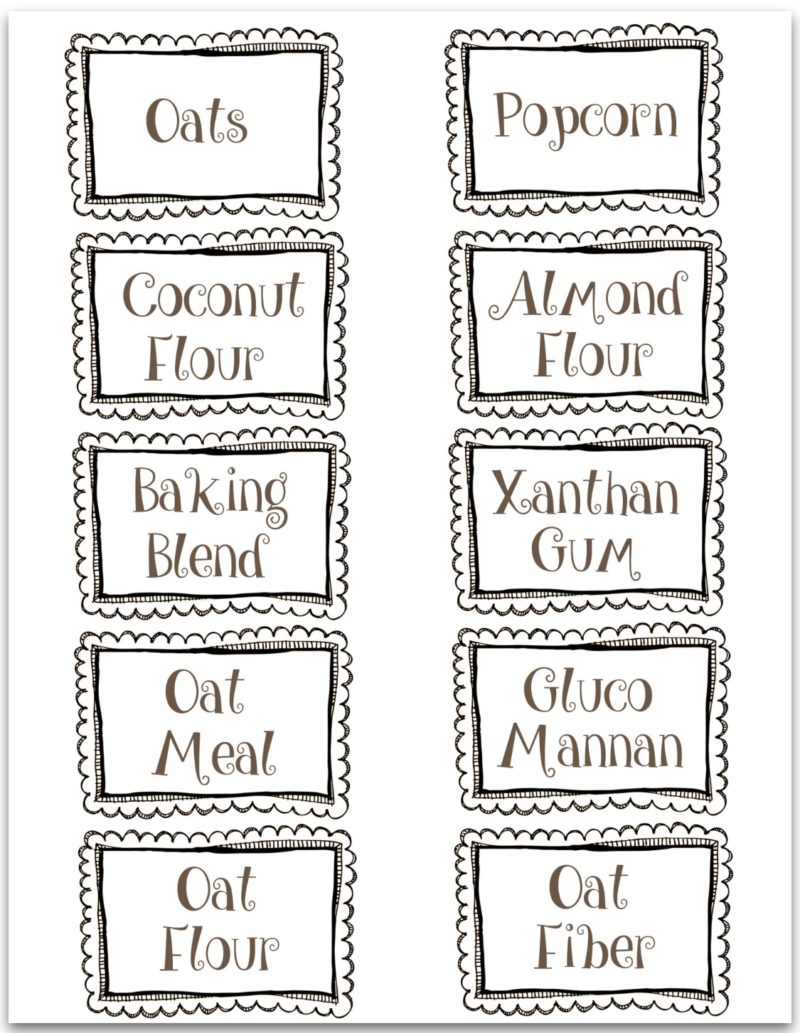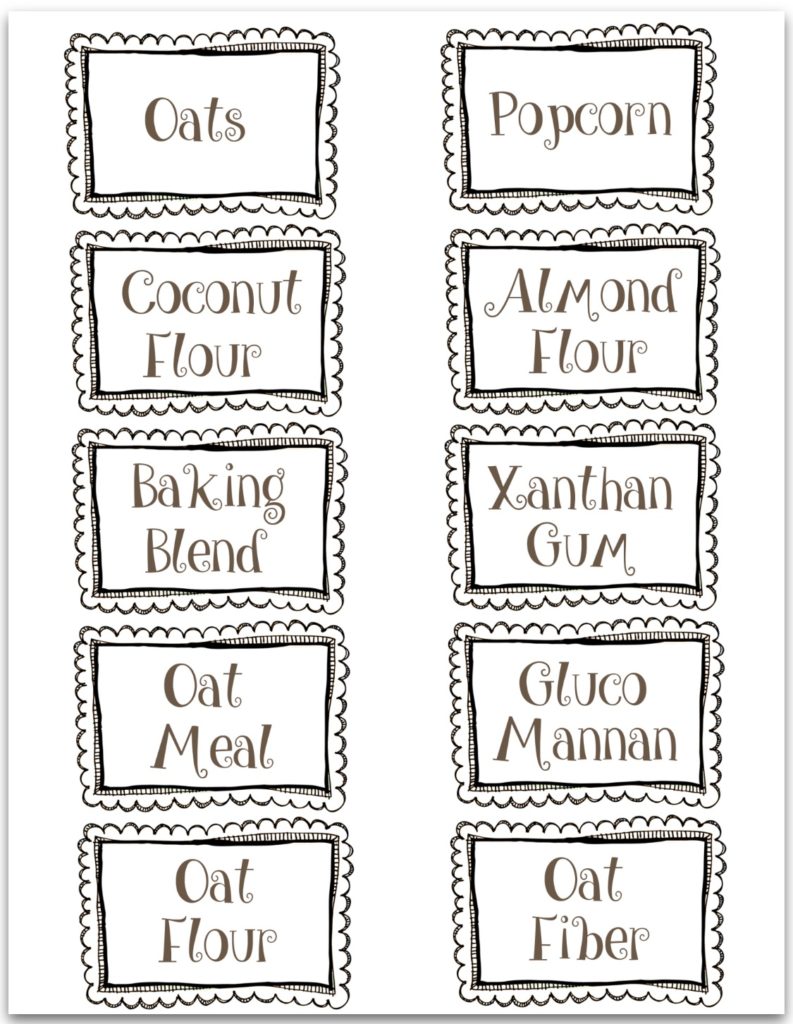 THM PANTRY LABELS 2-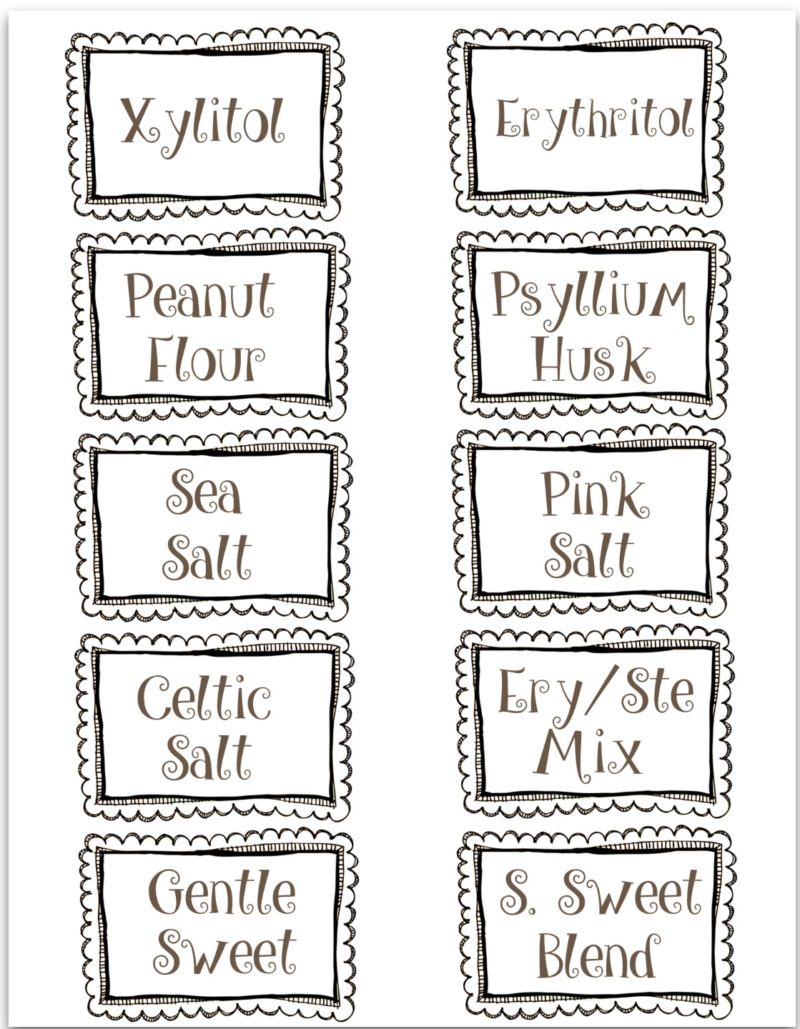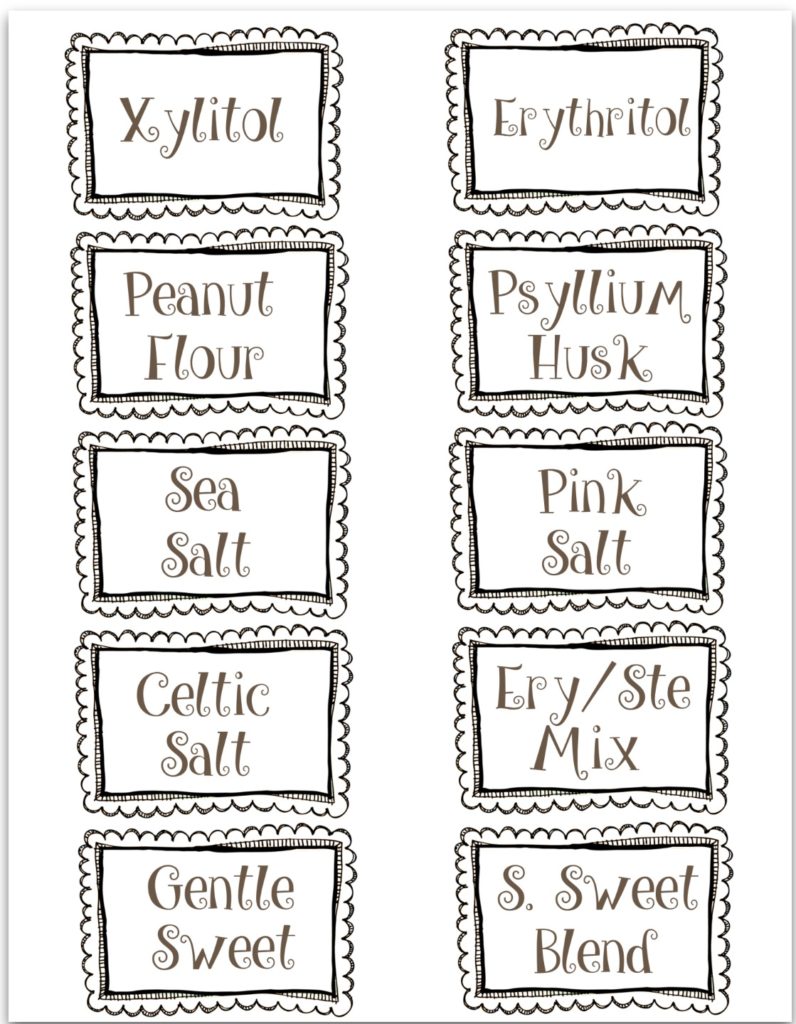 THM PANTRY LABELS 3-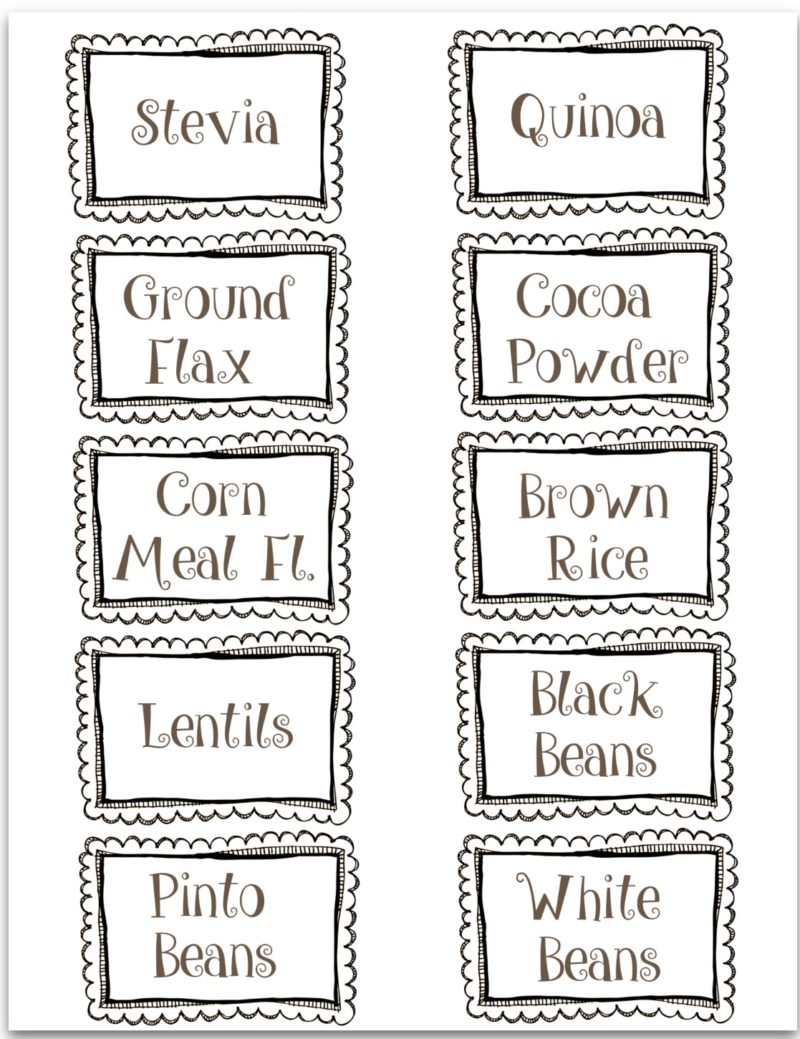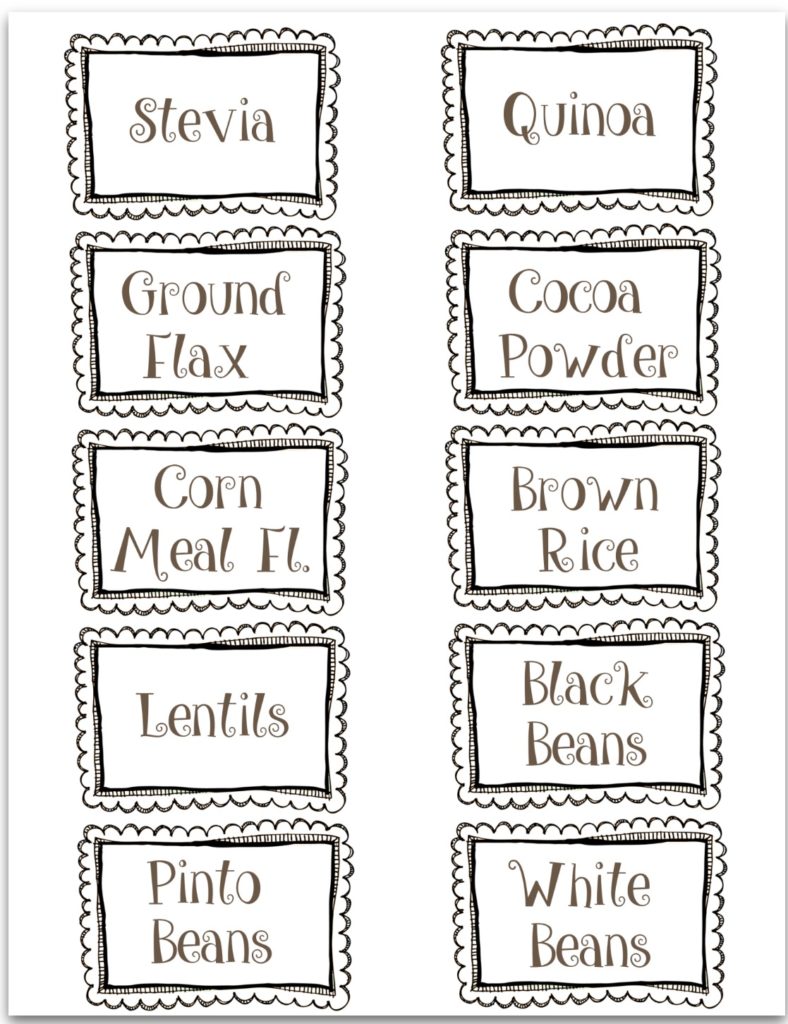 THM PANTRY LABELS 4-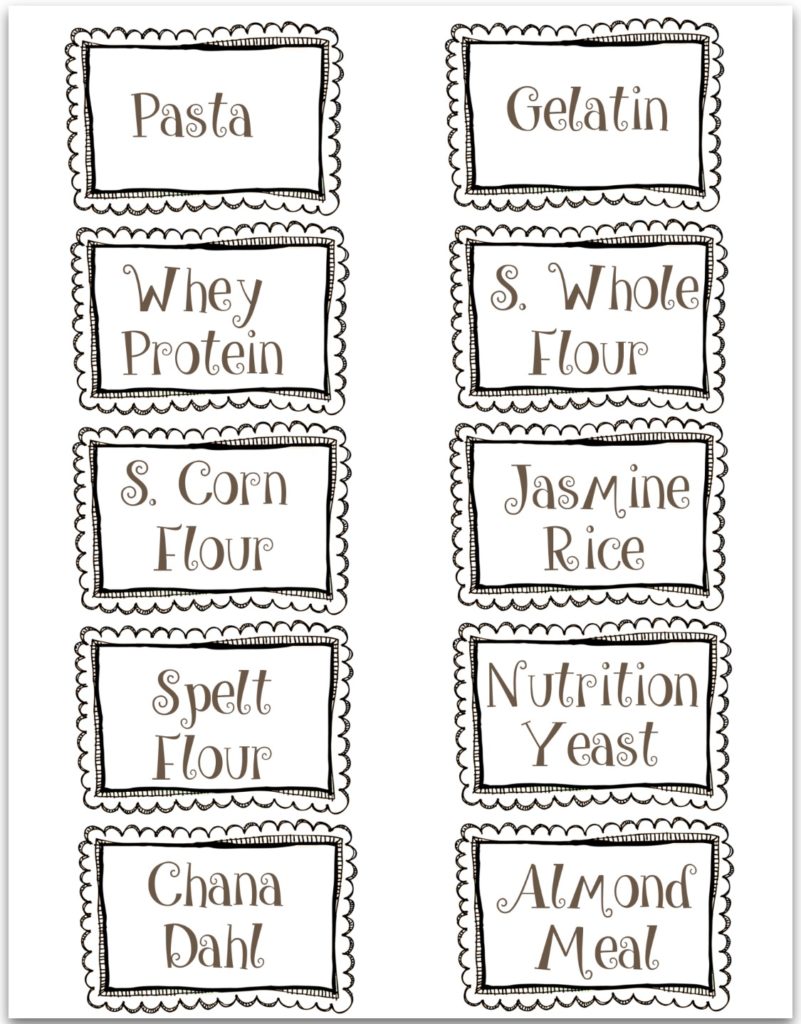 THM PANTRY LABELS 5-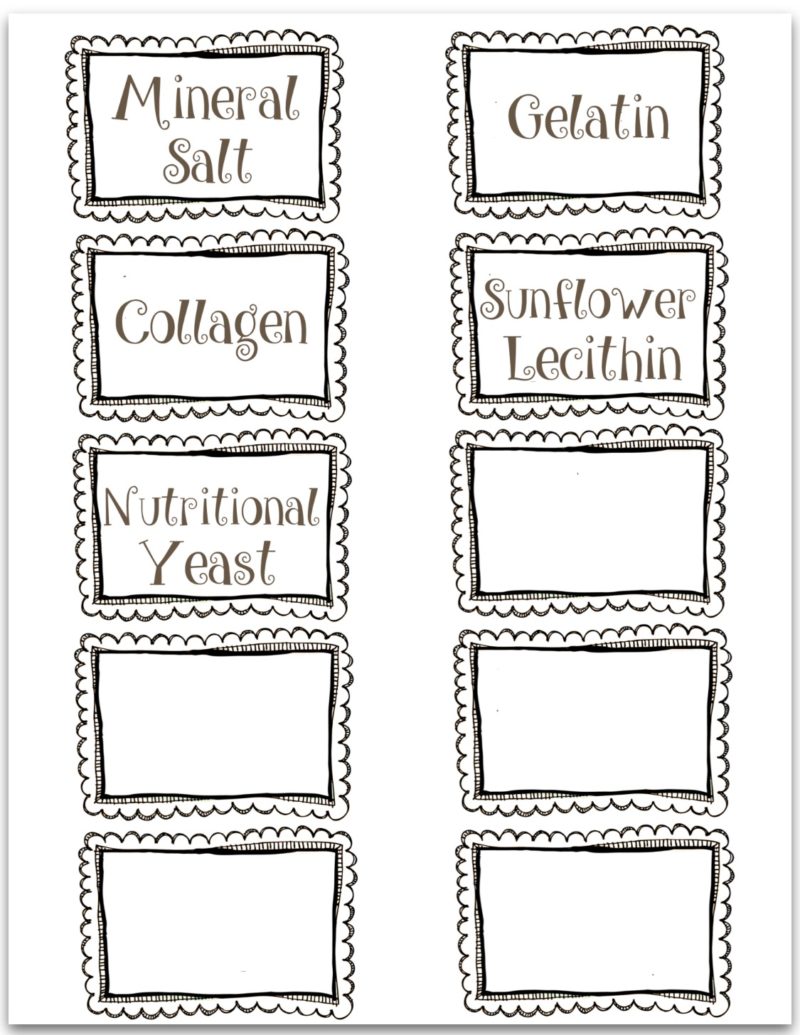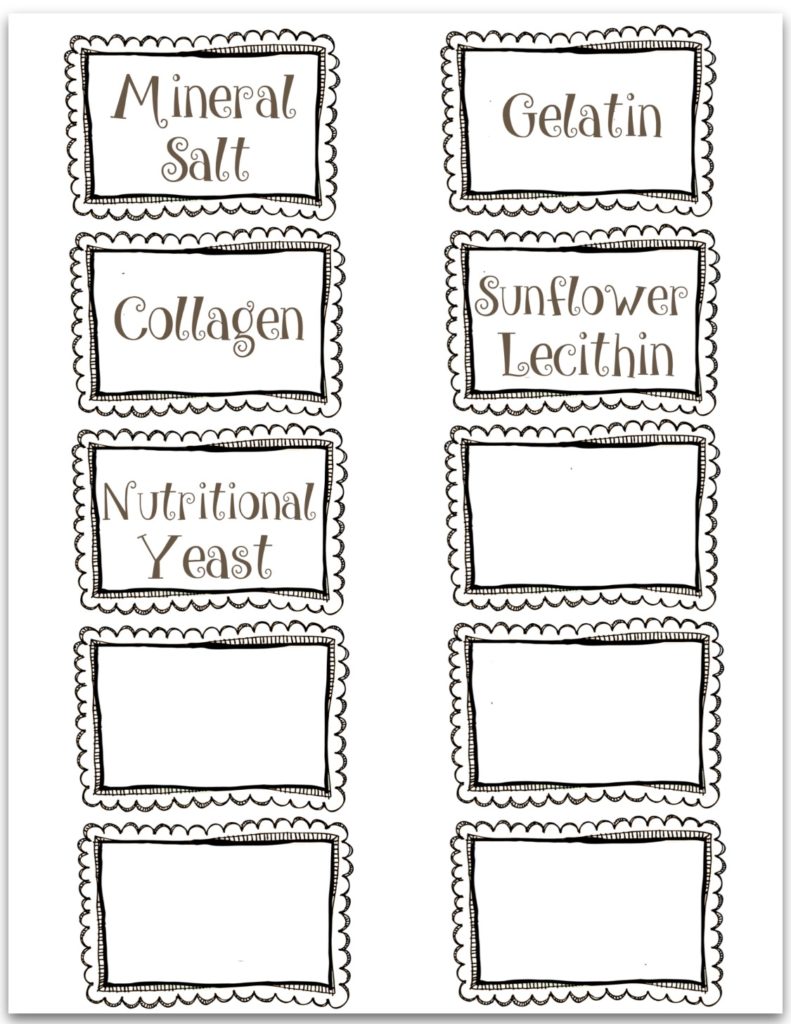 BLANK LABELS TO WRITE YOUR OWN NAMES ON-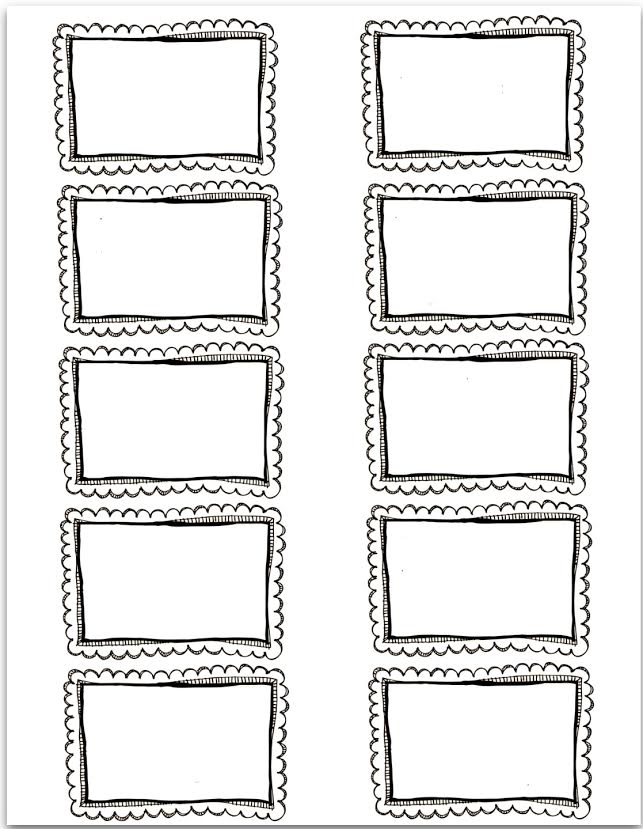 Special thanks again to Jenne Kopalek with PUMPKIN BEANS for this creation!