Low Carb French Onion Soup
(This post may contain affiliate links.)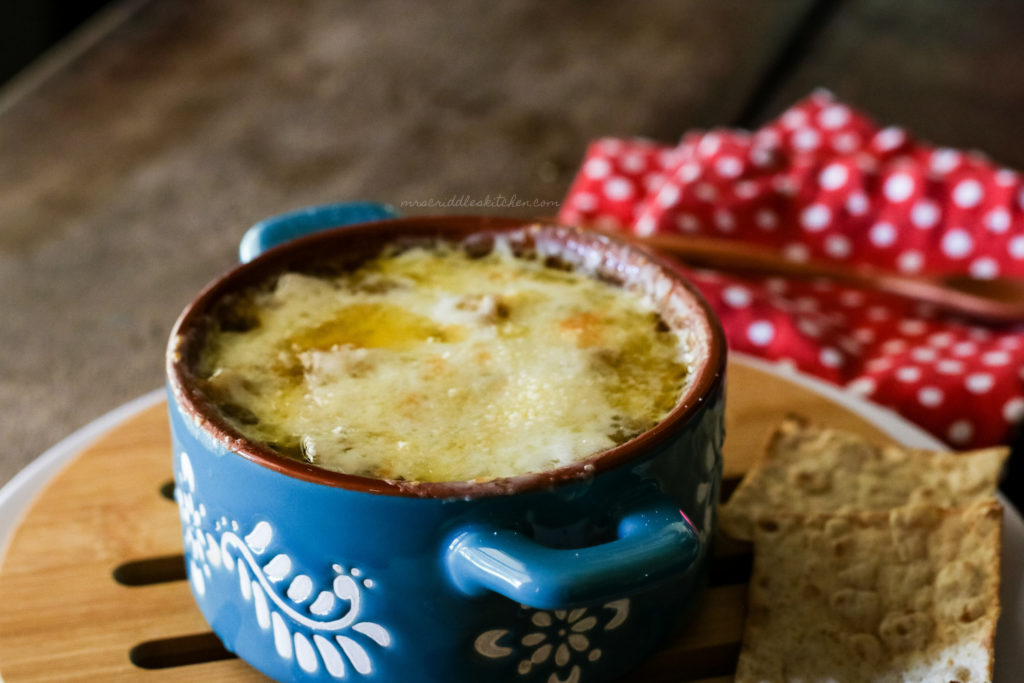 Y'all I've always been a huge fan of this soup. It's my most favorite soup and one I usually order out if I'm eating out. And my favorite place to eat it is Panera Bread. They have the most amazing French Onion Soup recipe!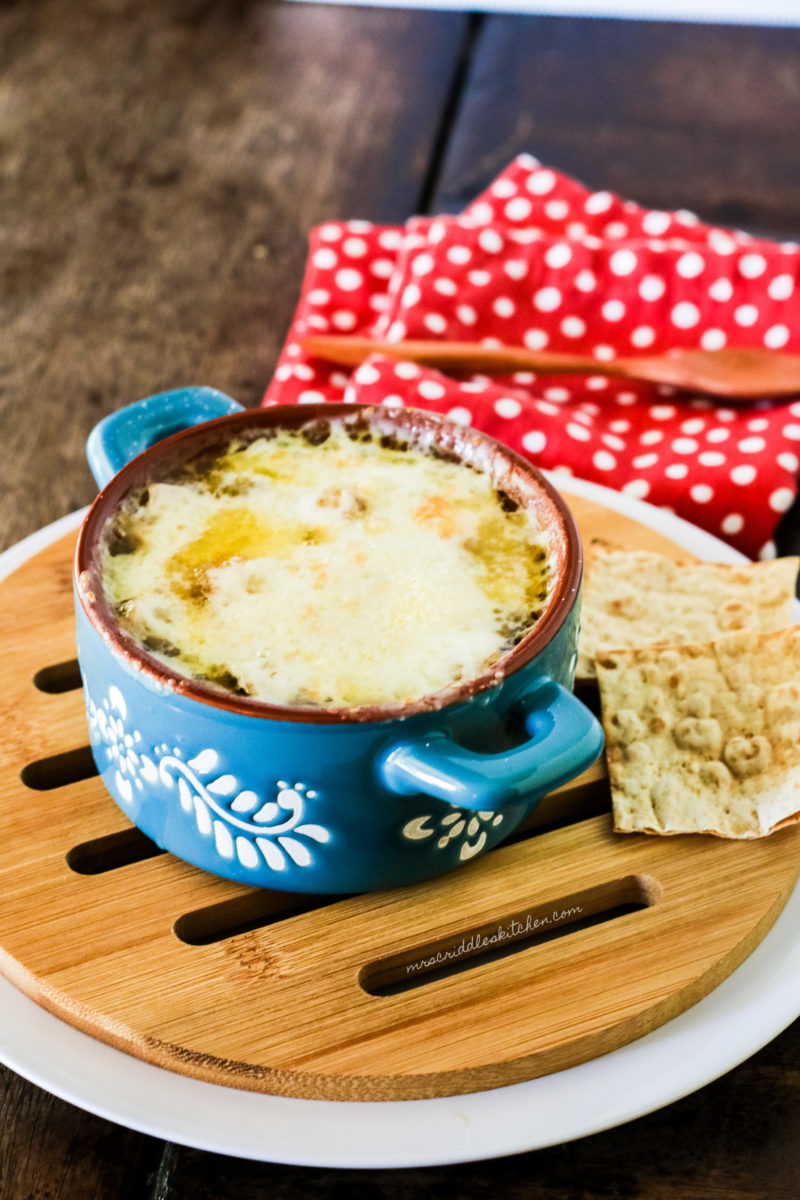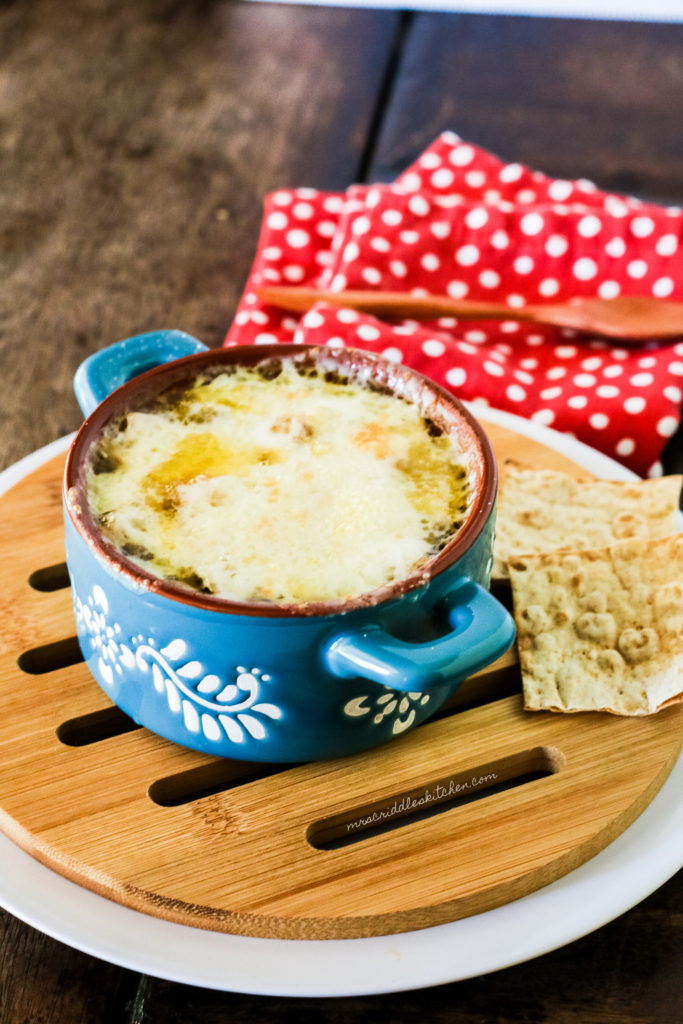 I finally decided to try my hand at a really good homemade recipes so that I could be sure of the ingredients and that it would work with my eating lifestyle as a Trim Healthy Mama.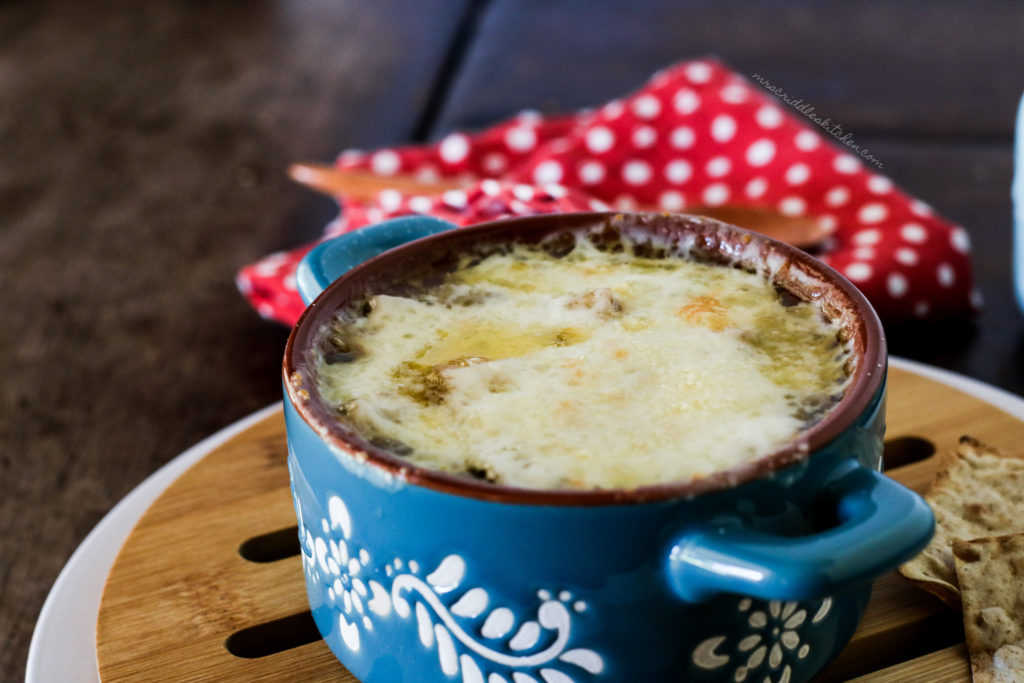 I think I succeeded with this recipe! My soup has no flour in it and no sugar. It's very simple ingredients with a touch of THM Gentle Sweet.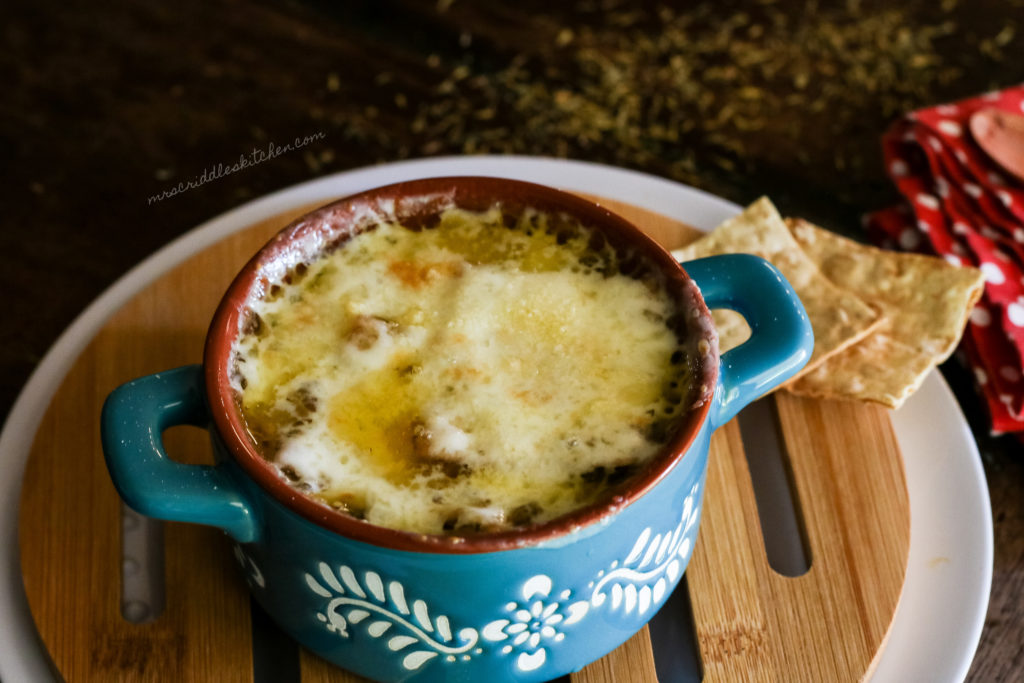 This recipe will impress people that you can make Low Carb French Onion Soup at home! It is a little time consuming because you have to wait on the onions to cook down a bit but it's really worth that time.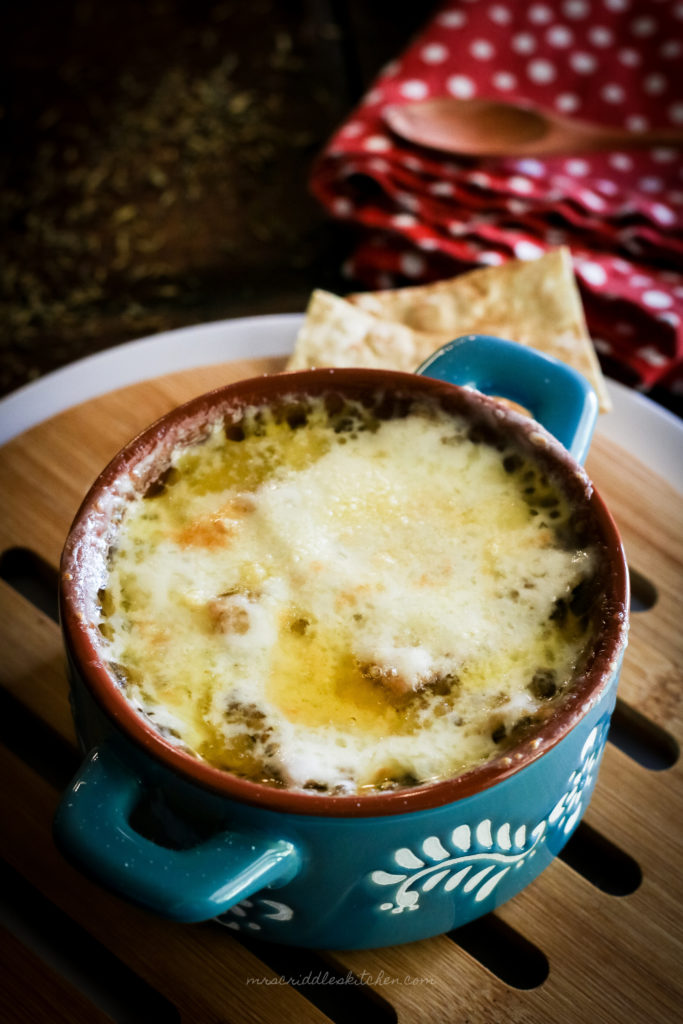 A good Low Carb French Onion Soup usually has some sort of crunchy bread that soaks up the soup. I used toasted Joseph Lavash Bread crackers. These worked perfectly!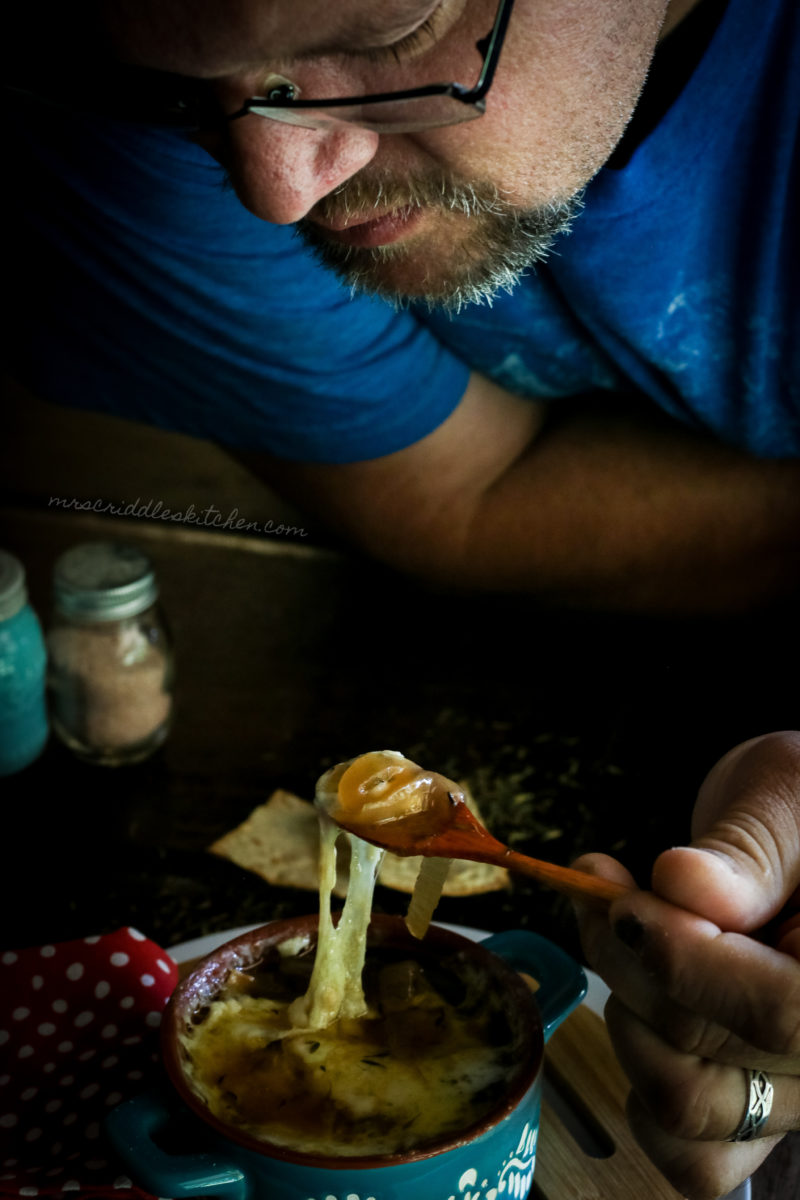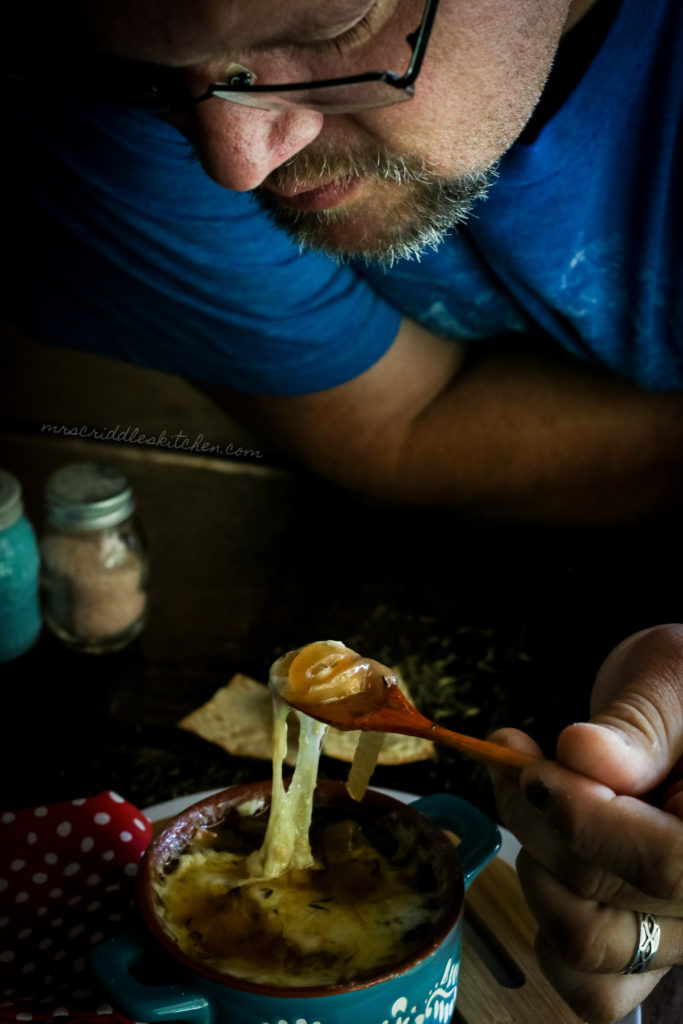 With the added Provolone Cheese to the top this really was a Husband Pleasing soup! Jarod, my husband, loved it! It's comforting, full of flavor, cheesy and keeps you eating right!
You will have leftover steak with this recipe. What I did was use it for another recipe. My Stuffed Portobello Mushrooms Recipe! Having the steak already cooked for that recipes made it even easier. You actually use the mushroom recipe as the main course and the soup an appetizer. Or you could use the steak, chop it up and put it in the soup.
Try my Stuffed Portobello Mushrooms.
If you would like to purchase the Joseph Lavash Breads here is my affiliate link: Joseph Lavash Bread
Also, here is my affiliate link the Trim Healthy mama Store: THM Store
Print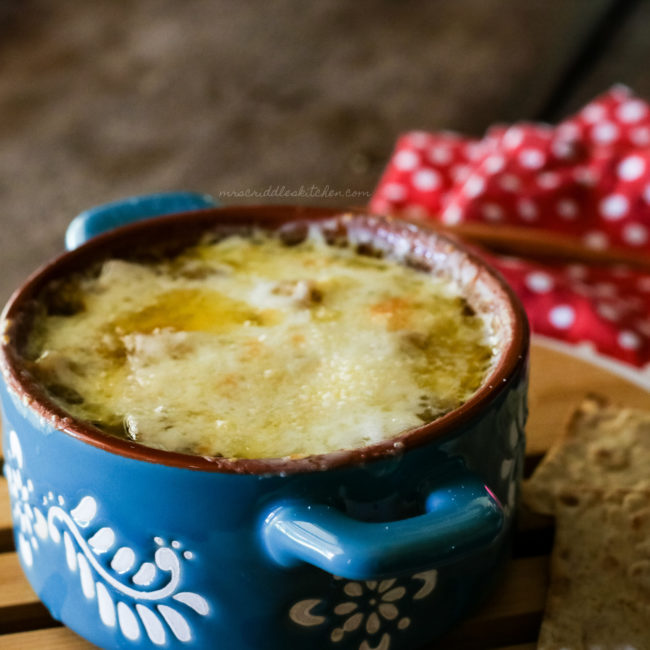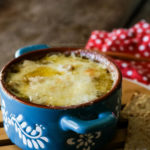 Low Carb French Onion Soup
Author:

Prep Time:

30 minutes

Cook Time:

1 hour

Total Time:

1 hour 30 minutes

Yield:

4

servings

1

x
---
Description
A low carb easy French Onion Soup recipe full of flavor.
---
Low Carb French Onion Soup Ingredients
1

pound of thinly sliced sirloin steak (save for another recipe or chop it up and place in the sop at the end)

2 tablespoons

Kerrygold Butter (if you don't have this just use regular butter)

1/2 teaspoon

salt

1/2 teaspoon

pepper

2

medium onions sliced in very thin circles

1/4 cup

of unsalted butter (

1/2

a stick)

1/2

teaspoon

salt

1

teaspoon

of THM Gentle Sweet

1/2

teaspoon

of Thyme

1

–

4

cup box of good quality Beef Stock (look for stock without added sugar)

4

dashes of Worchestershire Sauce (I use Lea & Perrins)
Provolone Cheese slices (as many slices a you would like)

1/2

a Joseph Lavash Bread cut into squares and toasted    
---
Instructions
Directions:
Put 2 tablespoon of Kerrygold Butter into a medium Dutch oven or soup pot on medium heat.
Add salt & pepper.
Once butter has melted put in the thin sliced sirloin and cook thoroughly.
Take out steak and set aside for another recipe (Stuffed Portobello Recipe) or chop up and put into this soup at the end.
Slice onions into thin circles and separate.
Put the 1/4 cup of butter into the pot with the steak juices.
Allow butter to melt, stirring, and then add the thinly sliced onions.
Sprinkle 1/2 salt and the THM Gentle Sweet onto the onions and cook on medium heat, stirring occasionally, until translucent.
This is the longest part.  It takes a good 25/30 minutes to cook the onions slowly without burning.
Once cooked add in the thyme, beef stock, & Worchestershire Sauce. Allow to simmer.
Place big scoops of soup into oven safe bowls.
Here is where you would add in the chopped steak.
Add the toasted squares of Joseph Lavash Bread.
Place several slices of Provolone on top of soup.
Broil in oven until the cheese gets completely melted with golden bubbles (just a few minutes usually).
Enjoy!      
---