STUFFED PORTOBELLO MUSHROOMS
(This post may contain affiliate links.)
These Stuffed Portobello Mushrooms are my most favorite savory dish right now! I wish you all could taste these yummy things!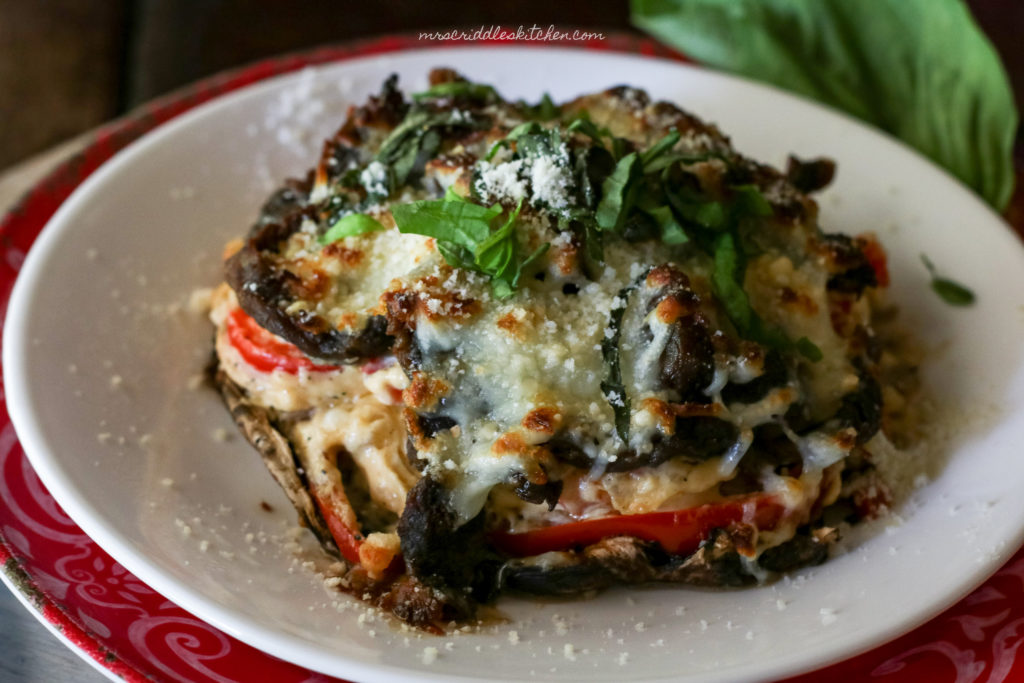 Mushrooms are so so good for you. They are full of Vitamin D! With this recipe you get a good dose of Vitamin D! And it has creamy cream cheese, onions & bell peppers, and steak! YUM!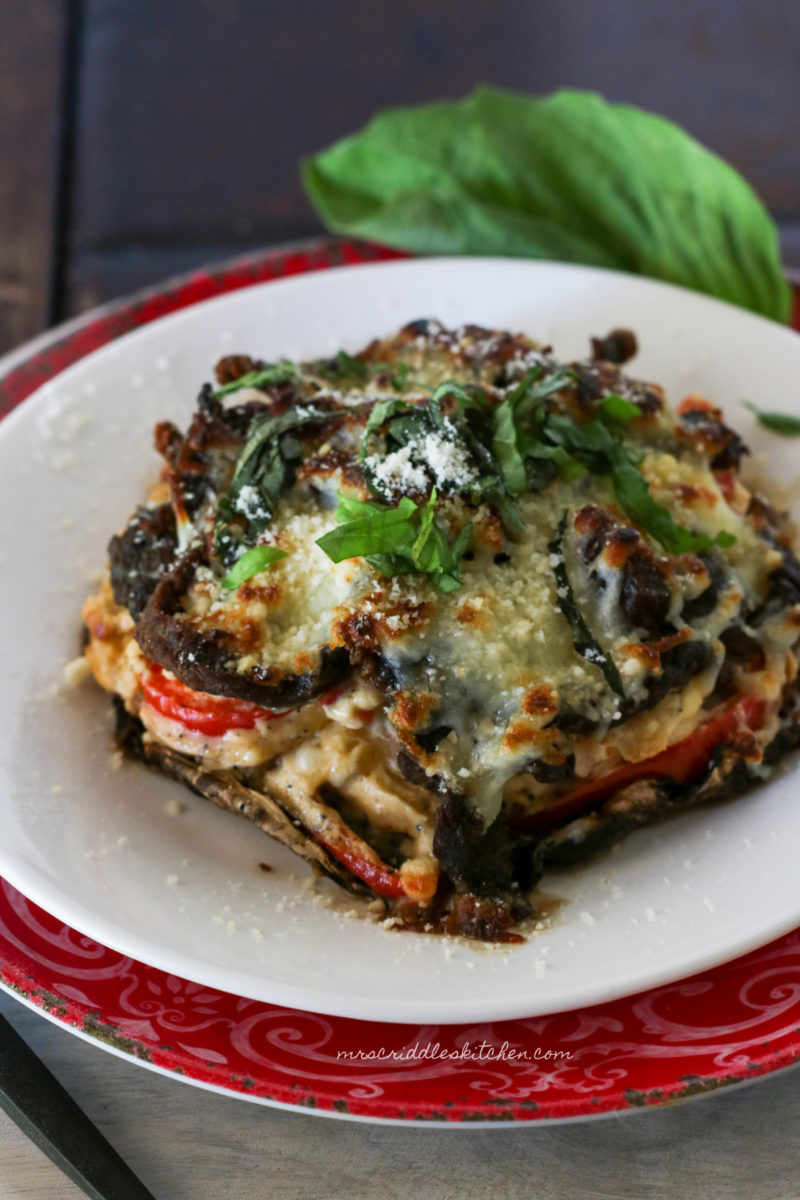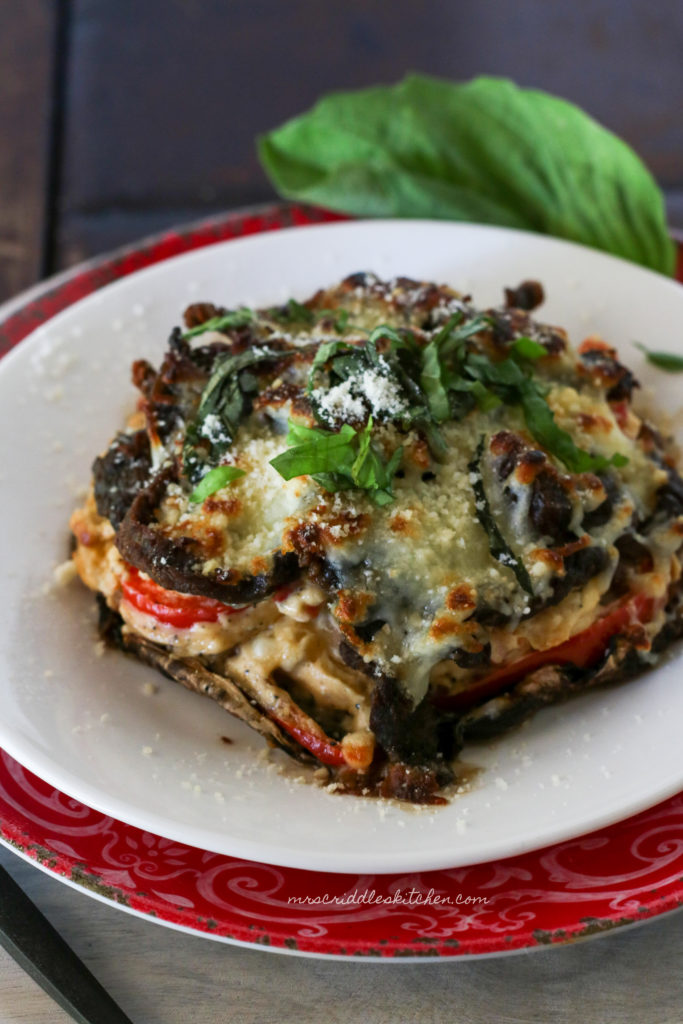 These also make such a great dish for THMs as they are low carb! And they are even great as a make ahead meal. Just put in a container, store in the fridge and pop in the microwave for a minute or two for a quick meal!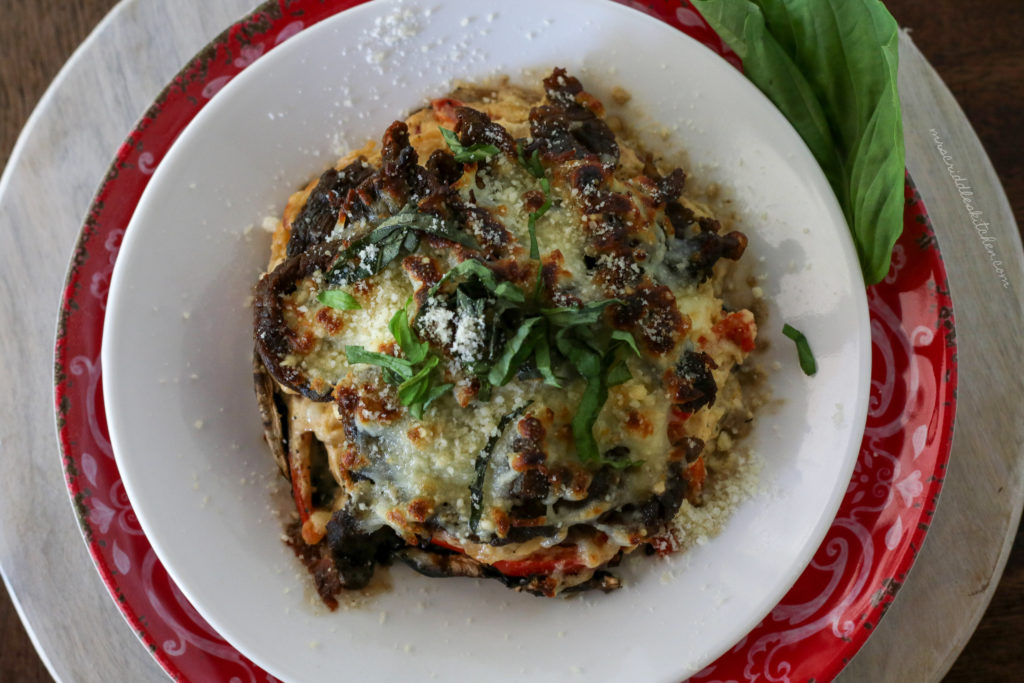 If you can find fresh basil please do! The fresh basil really gives this dish the extra flavor but it's great with out it too. You could always sprinkle dried basil over the top instead.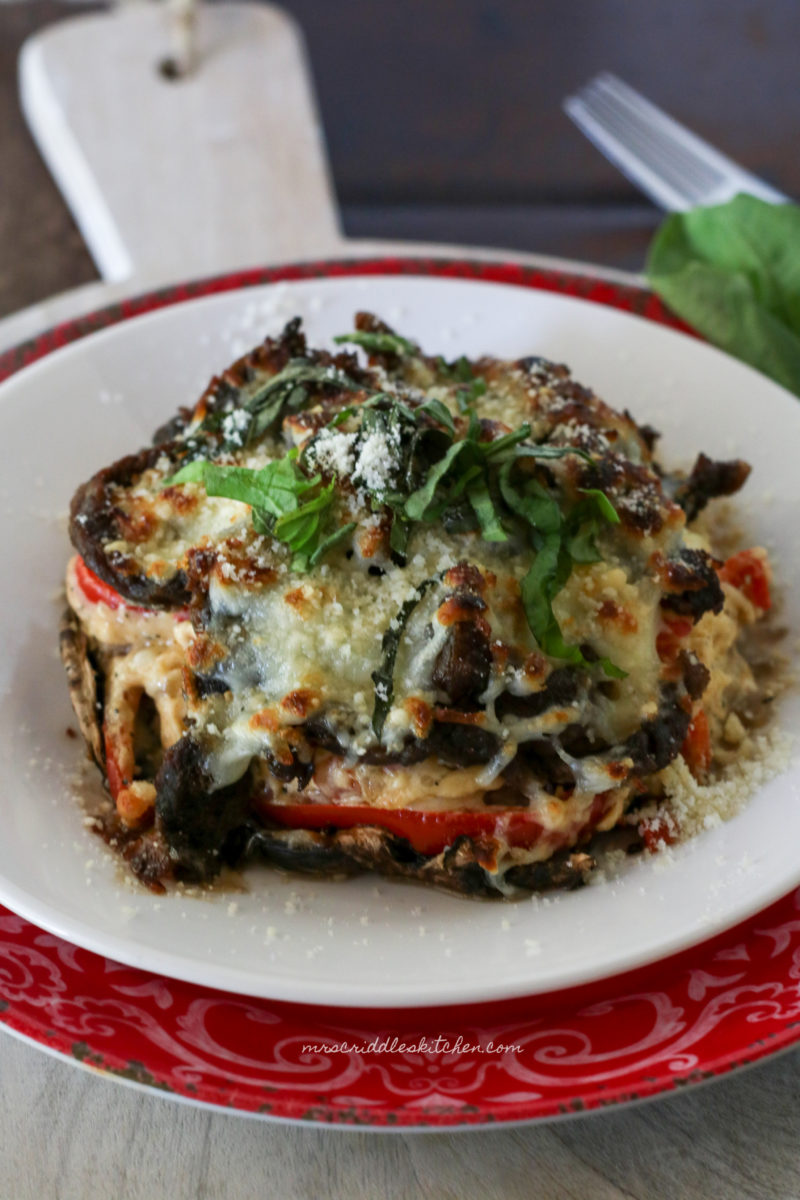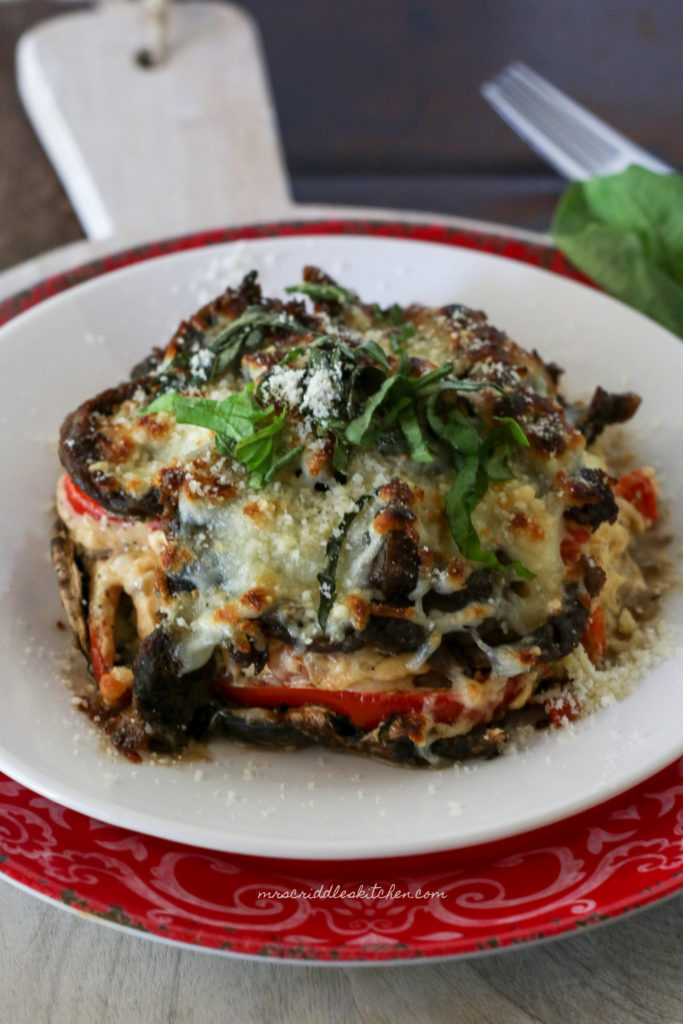 My husband LOVED these Stuffed Portobello Mushrooms! It really is the whole package! This would be a great option for his lunch! Steak, onions, peppers, cream cheese and cheese… what's not to like?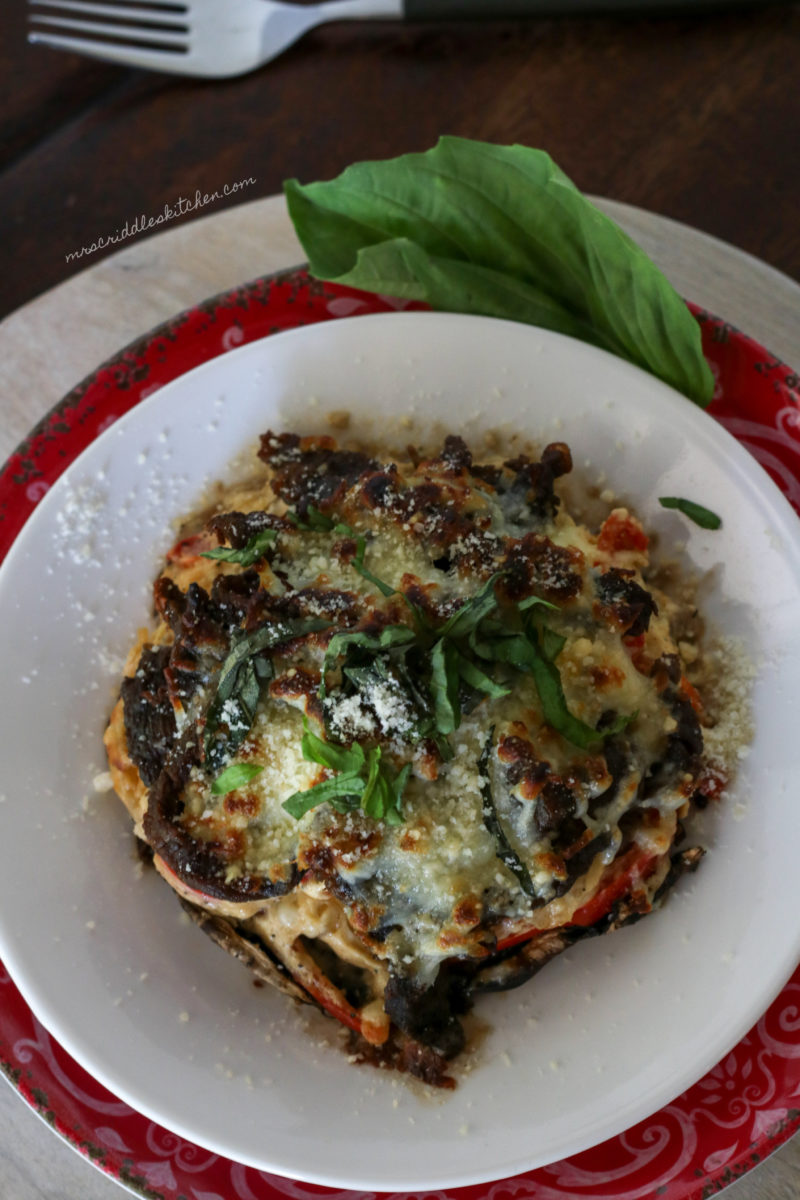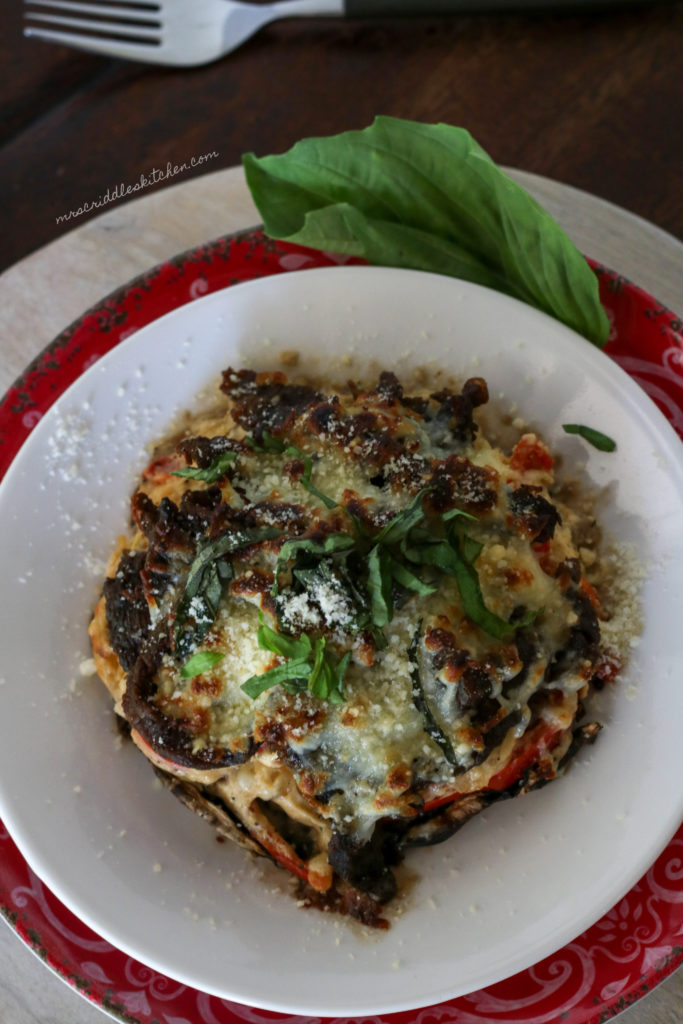 I used Kerrygold butter to cook up the onions & peppers. If you don't have it, just use any butter you have on hand but Kerrygold butter is AMAZING for sure!
Hope you enjoy this! Let me know what you think! Once again, these will work as a THM S or a low carb dish or even Keto.
If you have left-over steak (here's one of my recipes you could use the steak from: Texas Philly Cheese Wraps) it makes this dish even easier to make!
Also, having onions and bell peppers already sliced & frozen to just pull out for this dish makes a quicker meal… and I like quick meals!
To make a THM Purchase here is my affiliate link to the store: MRS CRIDDLE'S THM STORE AFFILIATE LINK
Print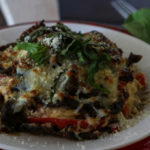 Stuffed Portobello Mushrooms
---
Description
A very tasty two person dish with the Portobello mushroom as the highlight! It is full of onions, bell pepper and steak with a creamy, deliciousness that is also low carb so will fit nicely in your THM S meal.
---
½ lbs thin sirloin steak sliced in thin strips
Pinch of salt and pepper.
1 tbsp avocado oil or coconut oil
2 large portabella mushrooms
1 medium bell pepper sliced thin
½ an onion sliced in round slices
2 tbsp Kerrygold butter
4 oz cream cheese
½ tsp salt
½ tsp of garlic powder
A pinch of pepper
½ cup of mozzarella
1/8 cup of parmesan cheese
1 or 2 leaves of basil thinly sliced
---
Instructions
Preheat oven to 350 degrees.
Heat oil in a small skillet.
Add thin sliced sirloin.
Add a pinch of salt & pepper to meat.
Cook till brown.
Remove and set aside.
In the same skillet add the Kerrygold butter.
Add in the sliced onions and bell peppers.
Cook until tender.
Add in the cream cheese and mix until melted.
Scrape out the inside of the large portabella mushrooms
Spray or oil a small cookie sheet and place the portabella mushrooms.
Scoop half of the cream cheese bell pepper mixture into one of the mushrooms.
Scoop the other half into the other mushroom.
Spread evenly into each mushroom to fill the bottom.
Give the sliced sirloin a rough chop.
Place the steak on top of the mushrooms
Spread the mozzarella evenly between the two mushrooms.
Bake for 15 minutes.
Remove from oven and sprinkle the parmesan on top of both of the mushrooms.
Set the oven to broil and broil the mushrooms for 5 minutes to melt the parmesan.
Remove from oven.
Add thinly sliced fresh basil to the top.
---