Print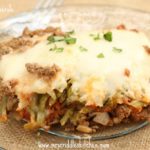 Meatloaf Casserole (THM S- Low Carb)
---
Description
A casserole version of the meatloaf meal!
---
2.5

lbs of lean, cooked, drained ground beef

1/2 cup

of chopped onion

1 tsp

garlic powder
salt & pepper

1

large head of cauliflower (steamed)

1/2 cup

of butter

1/4 cup

of heavy whipping cream or half & half
salt & pepper to taste

1

–

6

oz can of tomato paste

3/4

–

1

cup of water (start at

3/4 cup

, it should be more of a sauce consistency)

1 tbsp

. of THM Gentle Sweet (you can add more if you like your sauce sweeter, or you can use

1 tsp

of THM Super Sweet Blend or

2 tsp

of Truvia or

2 tsp

of Pyure)

2

tsps. of Italian Blend (basil or Oregano dried)

1 cup

of mozzarella cheese

1/4 cup

of parmesan cheese

1

–

28

can of French style green beans, drained
---
Instructions
Cut up and steam the large head of cauliflower.
Add the butter, cream or half & half, salt & pepper & mash.
Set aside.
Brown the ground beef.
Add chopped onion and allow to cook.
Drain off grease and add the garlic powder & salt/pepper.
Grease a 9X13 baking dish.
Pour meat into the baking dish.
Mix up the tomato paste, water, Italian seasonings, salt and sweetener.
Pour on top of the ground beef mixture.
Drain green beans.
Add salt if needed.
Spread out beans on top of meat.
Spread cauliflower mixture on top of the green beans.
Sprinkle with the cheese.
Bake in a pre-heated oven for 35 minutes at 350 degrees.
---
Notes
This fed my family with 4 adult eaters, 1 kid eater, 3 toddler eaters and we had about two bowls left over.
---
Meatloaf Casserole
I'm so happy to share this casserole with you! Who doesn't like casseroles any way, right?! Usually there is cheese involved with a casserole dish and I am all over it if it has cheese in it!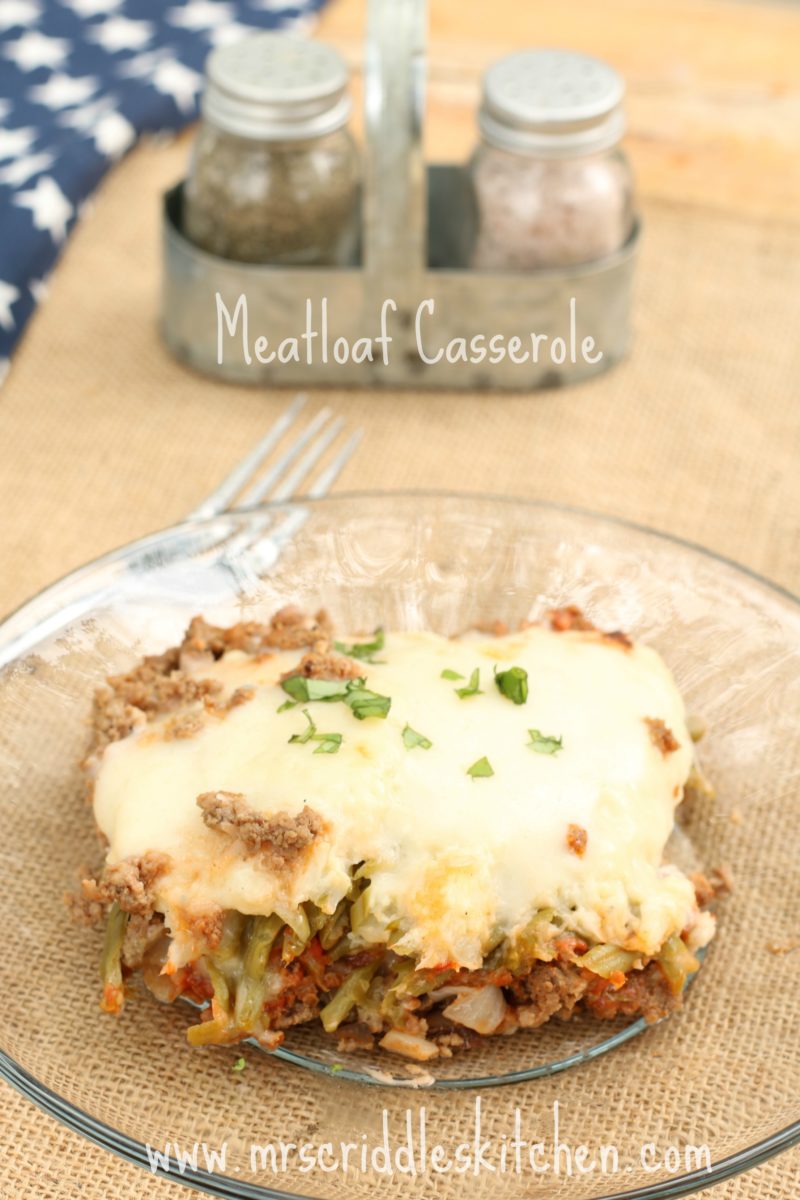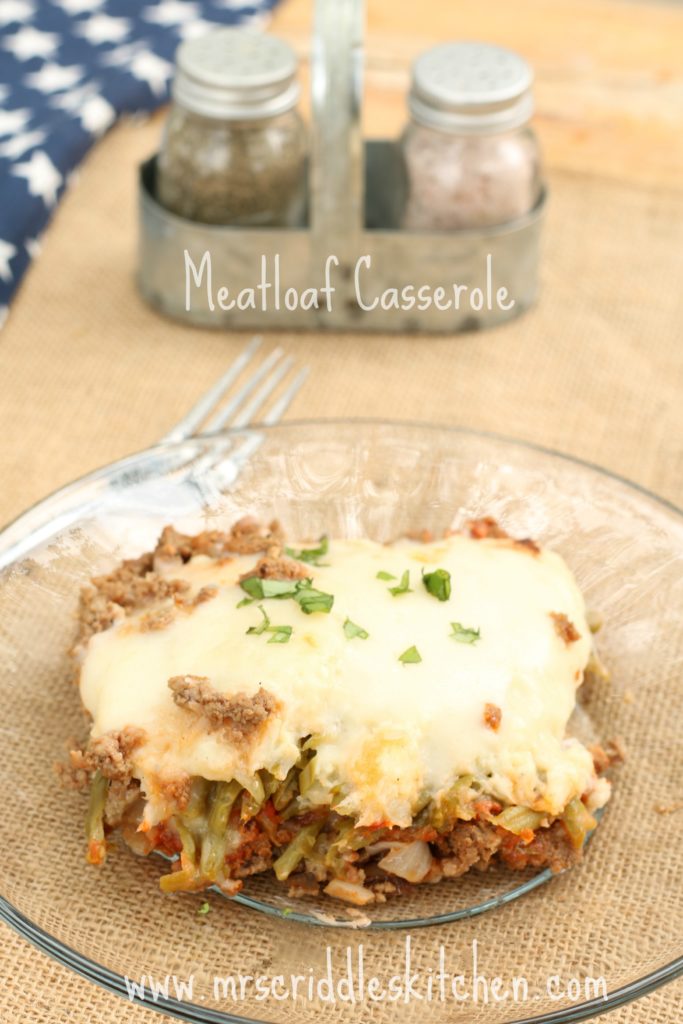 Of course, I need to thank my husband for this dish… he LOVES meatloaf. And I love making him happy! This casserole made him happy!
It does use cauliflower as the "potato" part but you can use steamed and mashed turnips (just be sure to peel them… ask me how I know this?!) if you want. Doctor them up the same way I do the cauliflower.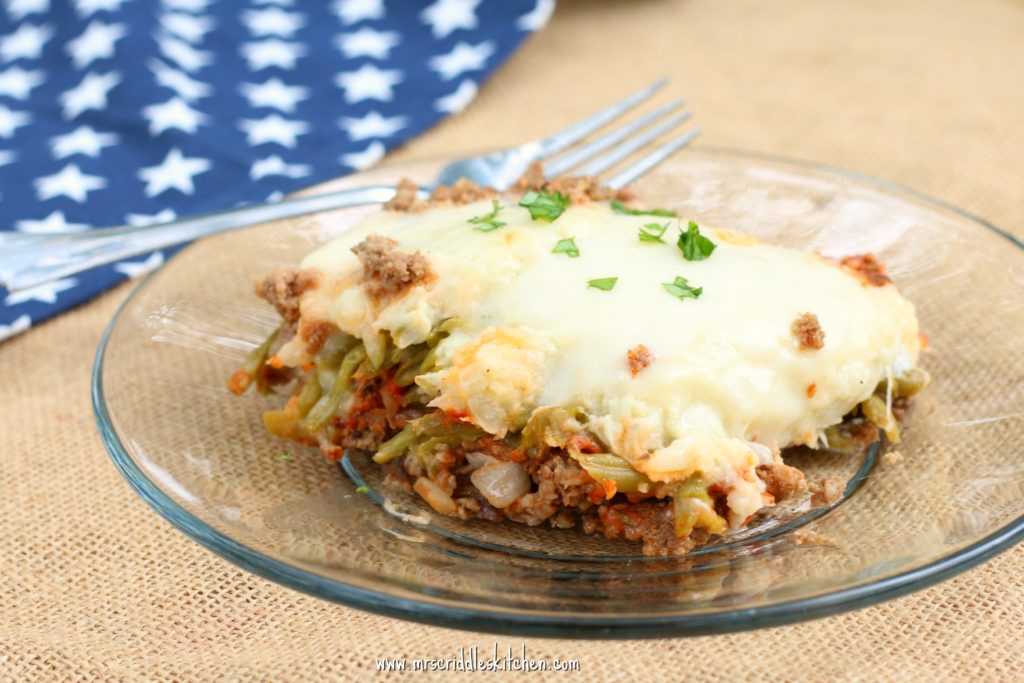 This would be a low carb meal for my Trim Healthy Mama buddies.
I had to include this adorable picture of our youngest son… he is looking longingly at this casserole as I am trying to take the picture.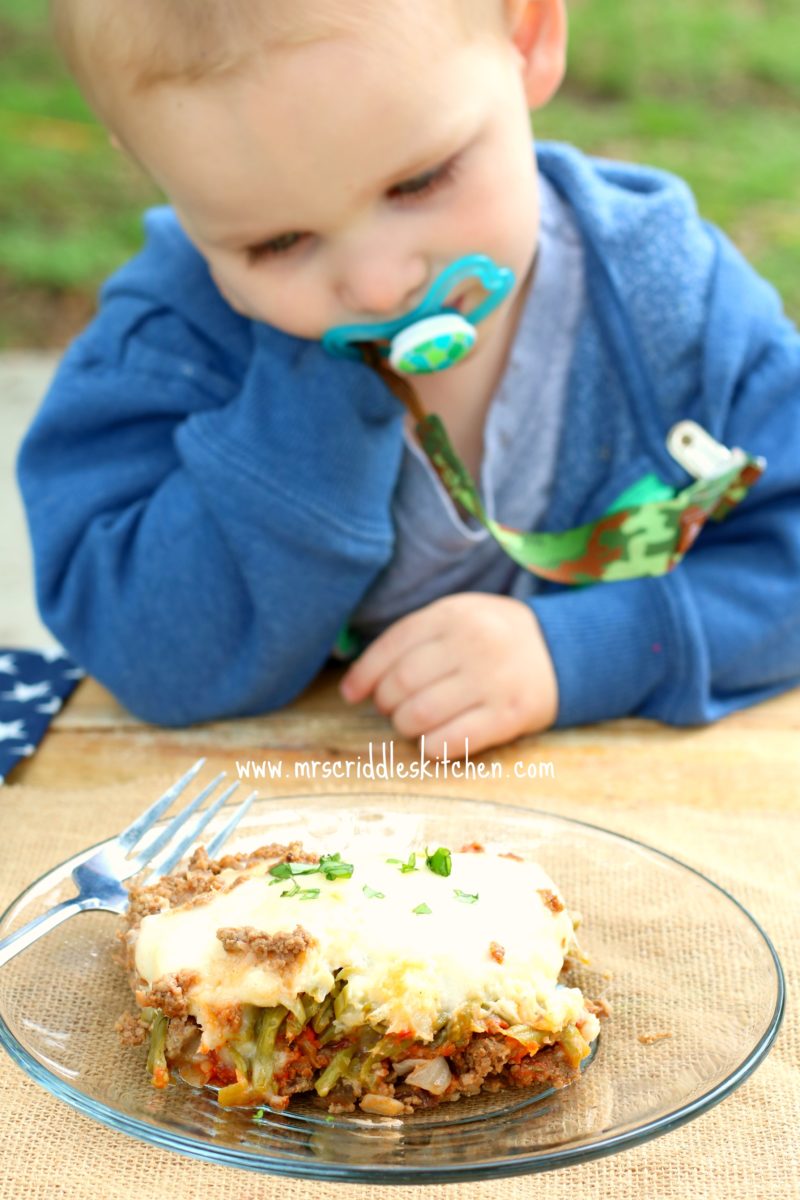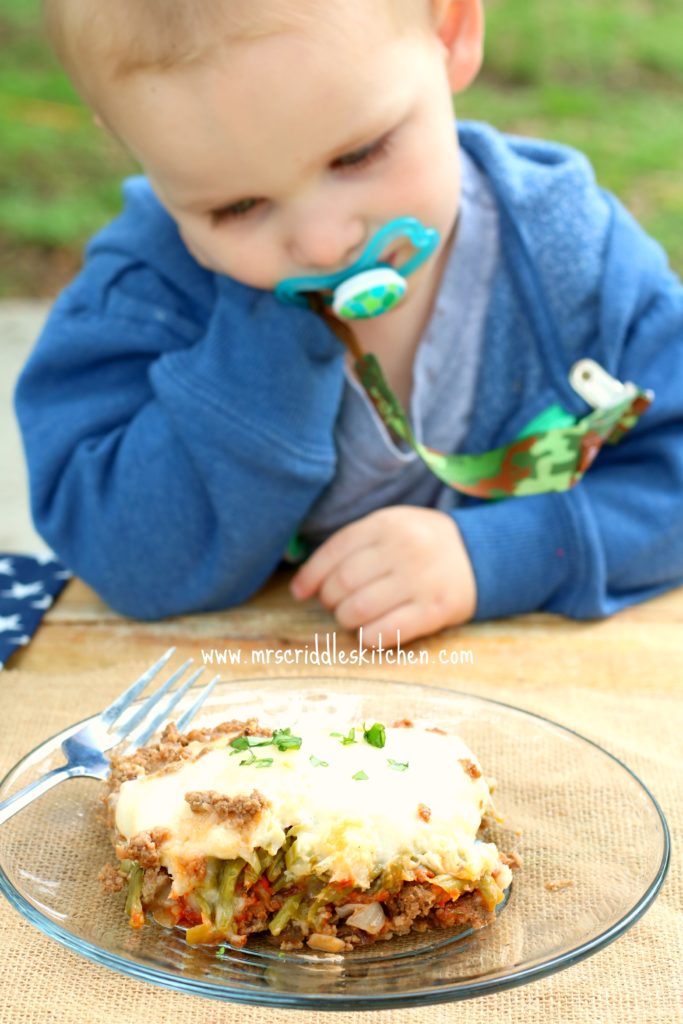 If you are interested in purchasing the THM Gentle Sweet or any of the THM Products, would you be so kind and use my affiliate link here….Trim Healthy Mama Store It doesn't cost you a thing but helps support my blog!