Blender FauxTaters- an easy way to make low carb creamy mashed faux (cauliflower) taters!
(this post may contain affiliate links to Amazon & Trim Healthy Mama.)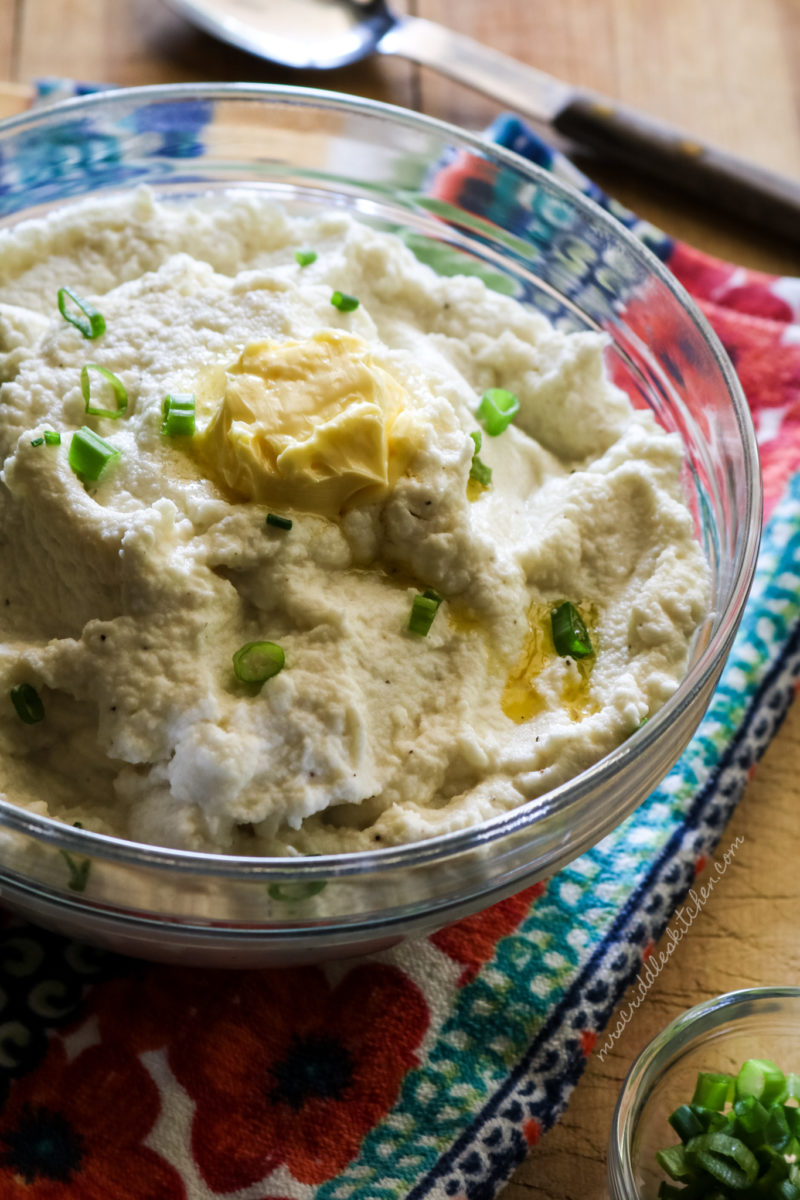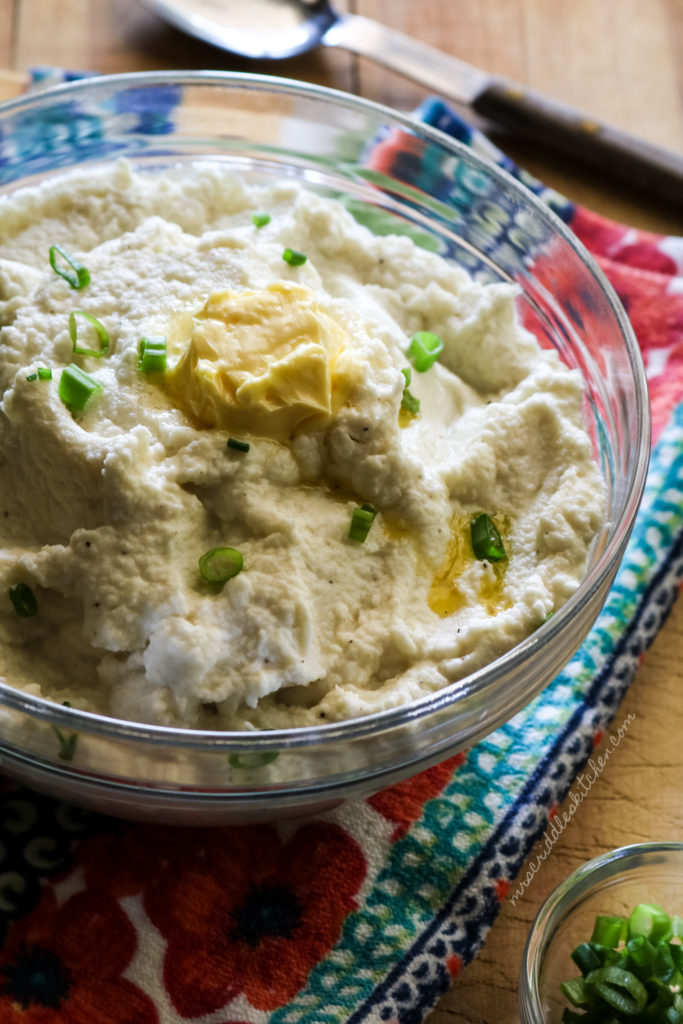 Blender FauxTaters have my favorite thing! This way of making them is so easy! Being a mama of seven kiddos, I need easy! Not only is that but you can make it even easier by using frozen cauliflower and steaming it in the microwave for creamy "blended" taters in minutes!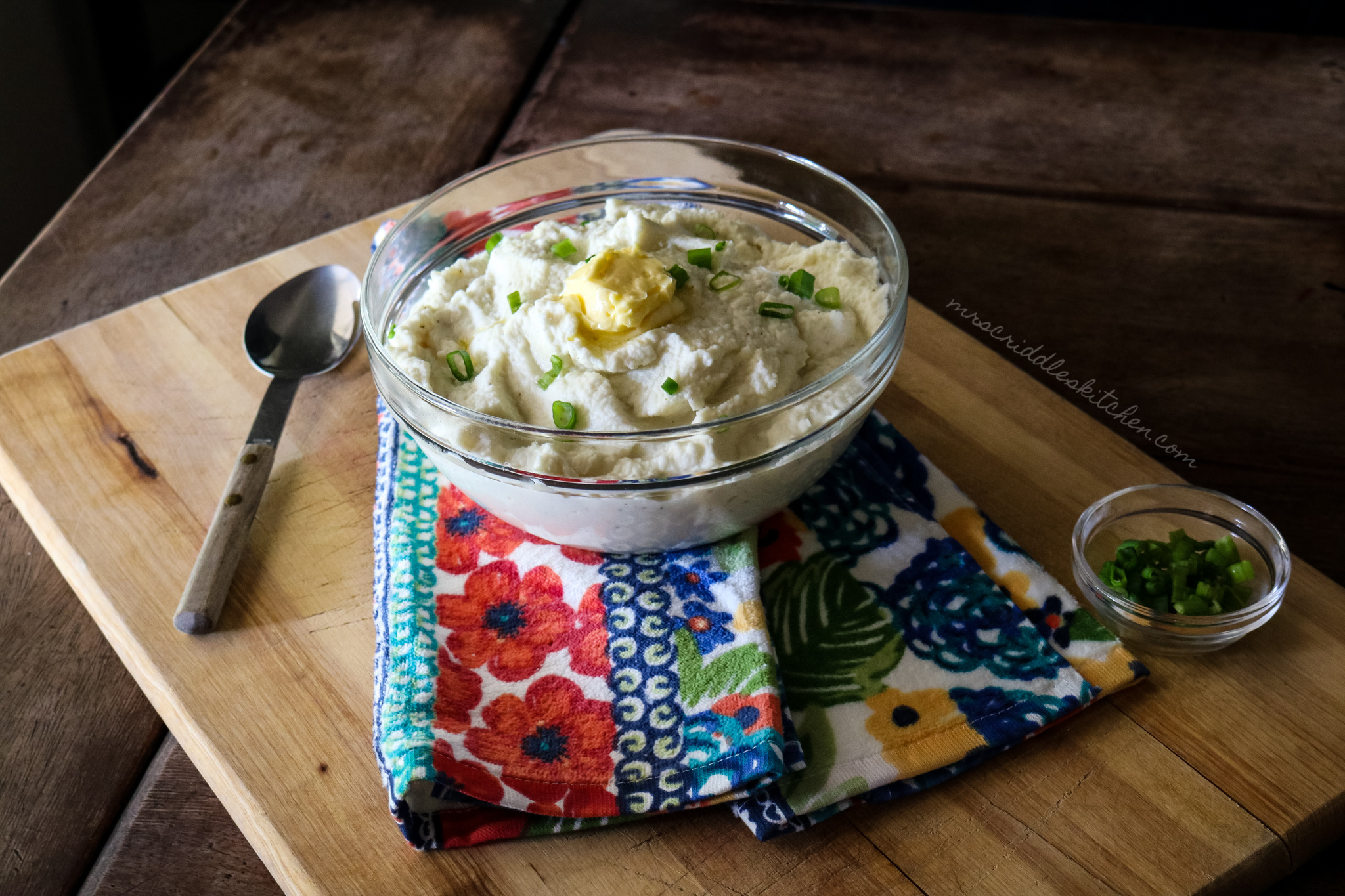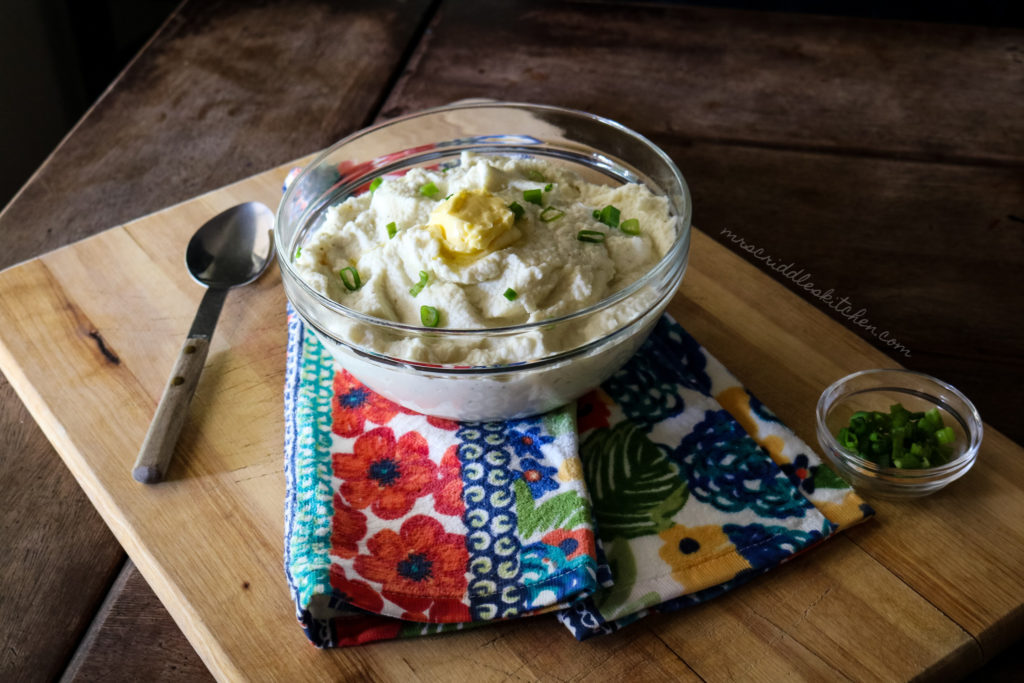 I use a Vitamix Blender but honestly any blender will work. The key is making sure that your cauliflower is steamed well. Any bits of under-steamed cauliflower tends to give off a more prominent cauliflower taste.
Now most stores carry frozen cauliflower that can be steamed in its own bag in the microwave. But if you are not a microwave fan just roughly chop up a big cauliflower, place a steamer insert in a pot and steam for about 15 minutes or until well tendered.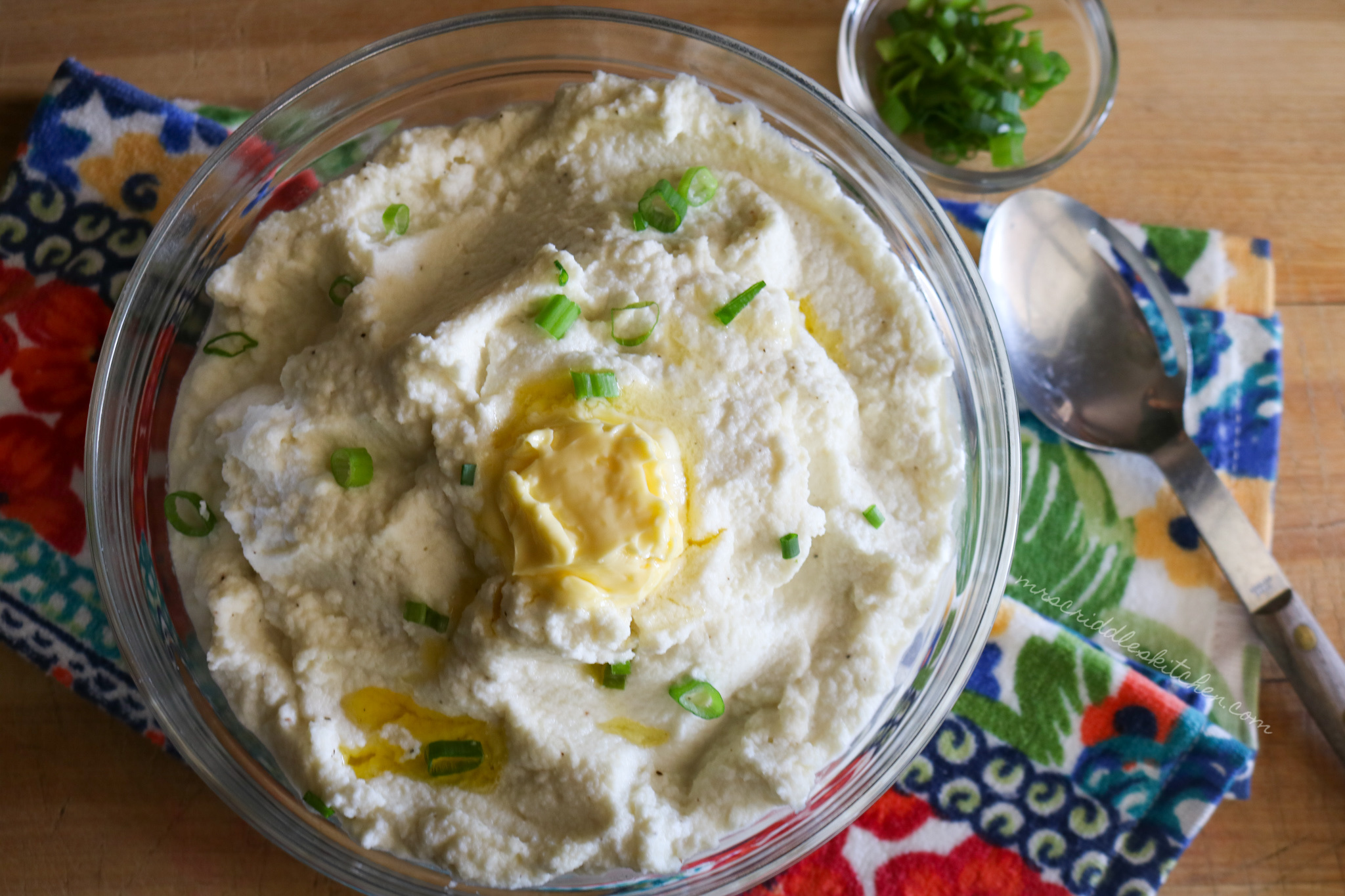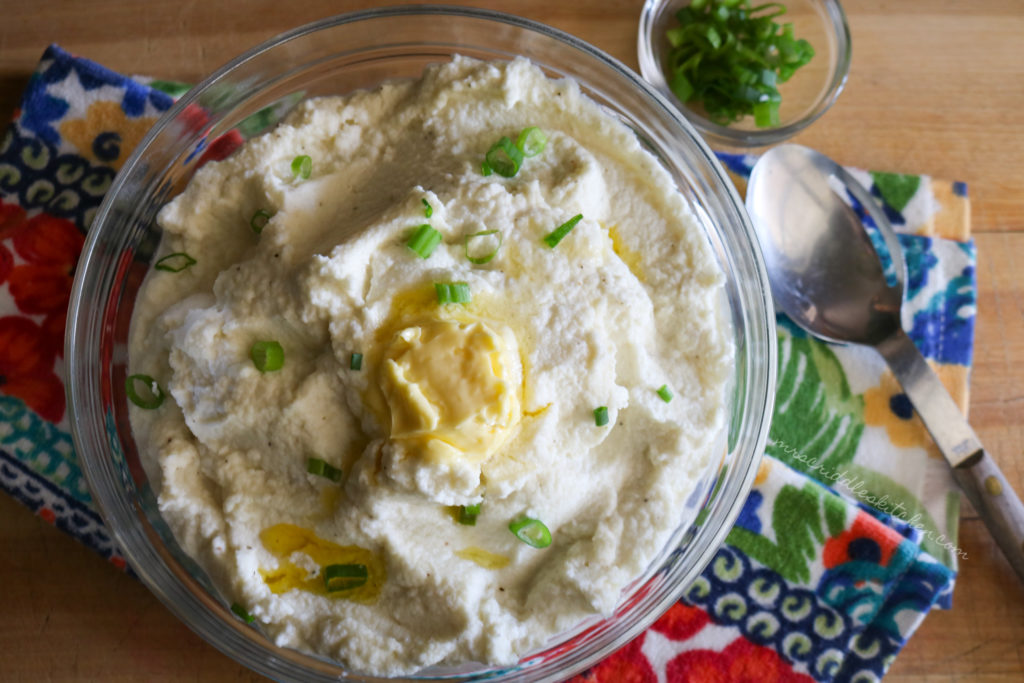 I love this version because it really punches up your fauxtater with flavor and adds to the texture. With this Blender FauxTater recipe you can also turn it into your favorite FauxTater Soup! Add some bacon to it and YUM!!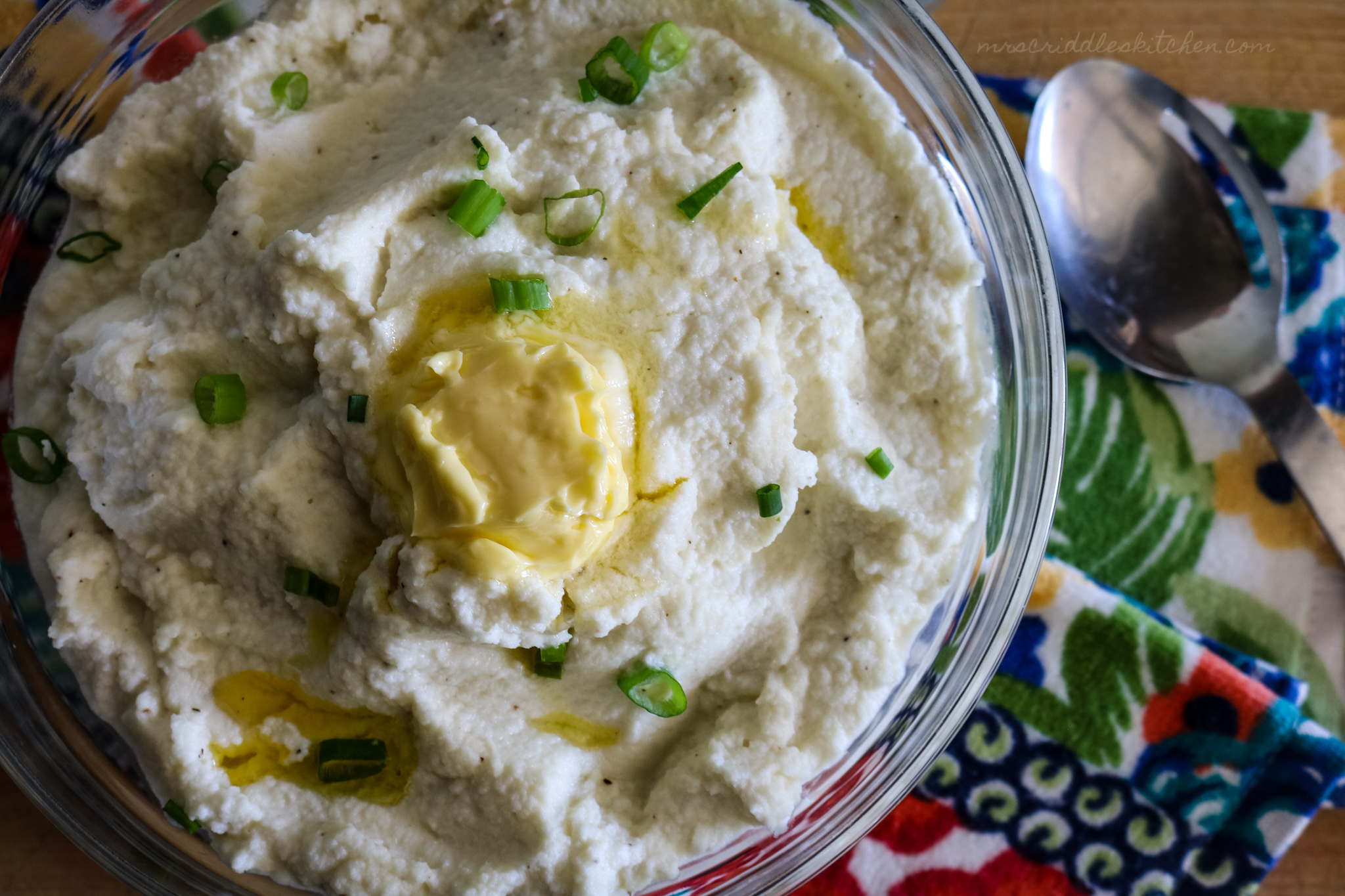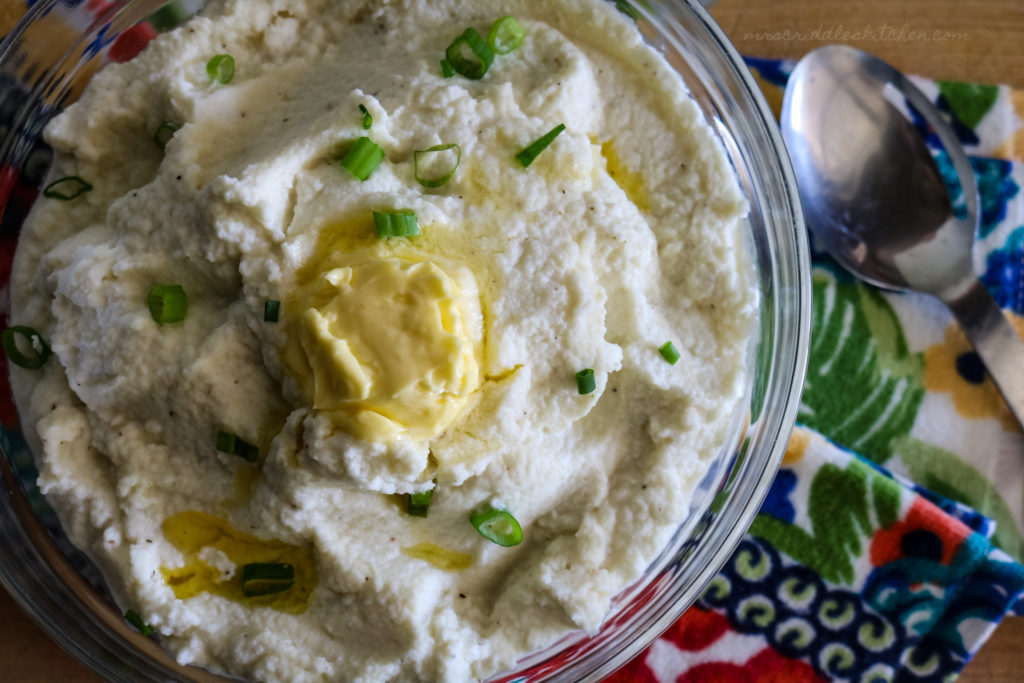 Cauliflower has such a bad rap but its one of those vegetables I can eat both raw or cooked. I love cutting cauliflower up, placing on a large cookie sheet, drizzling with avocado oil and sprinkling with spices then roasting for a delish side dish! And the great thing about cauliflower is that its low carb so it works with all the Trim Healthy Mama meal types and works well for low carb or keto.
Recipes to try with this:
Recipes from my blogger buddies:
King Ranch Cauliflower Chicken
Affiliate links:
Print
---
6 cups of steamed cauliflower (you can use frozen & steam in the microwave until tender)
4 0z of 1/3 Reduced Fat Cream Cheese (you can actually use the full fat if you prefer and if you like more cream cheese add 8 oz instead of 4)
1/4 cup of heavy whipping cream
1/4 cup of unsalted butter (1/2 of a stick of butter)
a good pinch of salt or salt to taste
1/2 tsp of pepper
---
Instructions
Steam cauliflower until tender.
Place into a blender while hot.
Add all ingredients and blend until you get a mashed potato texture.
This should not take very long.
Taste and add more salt if needed.
If you like it more buttery add another tbsp. of butter.
Enjoy.
---