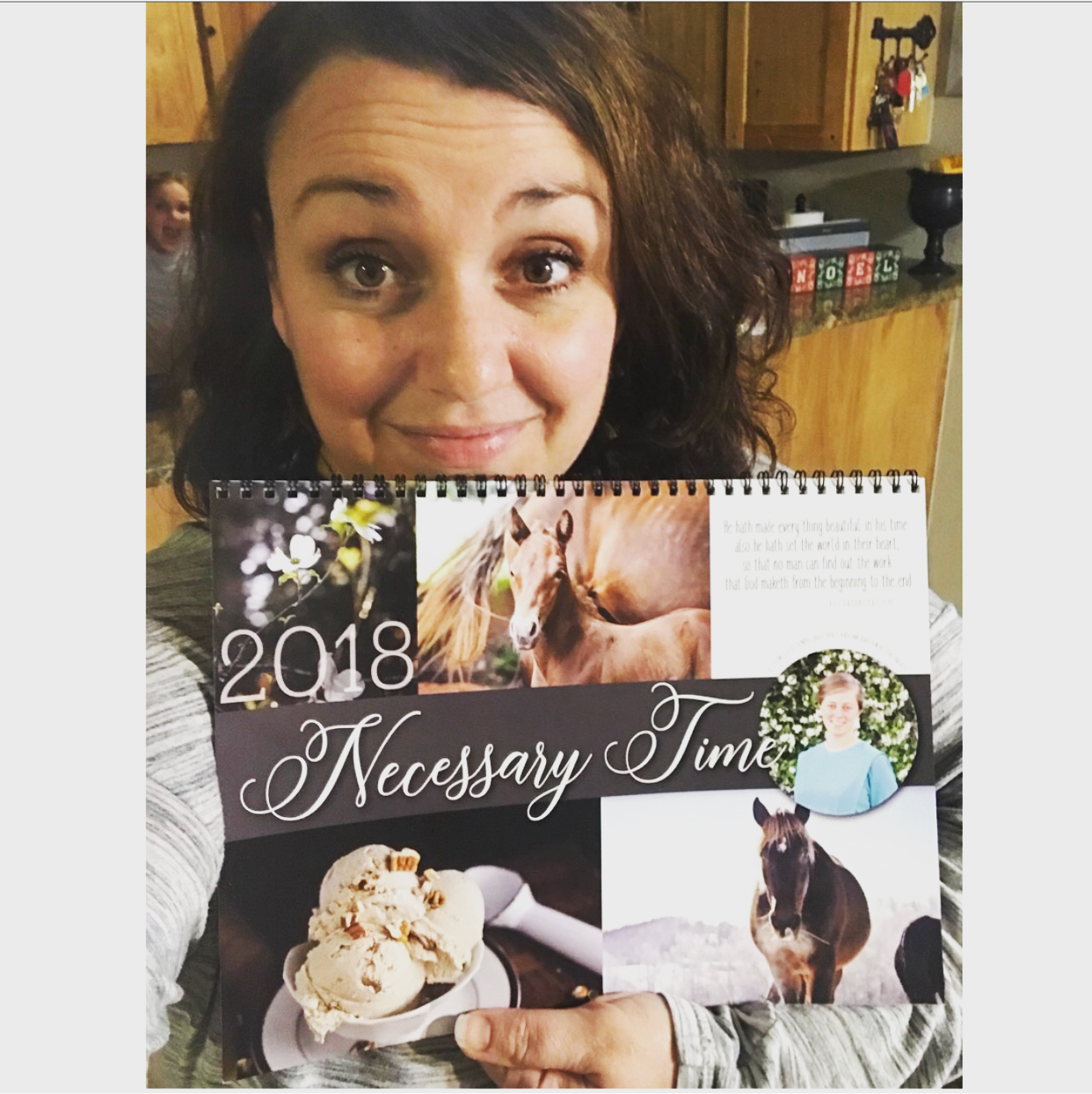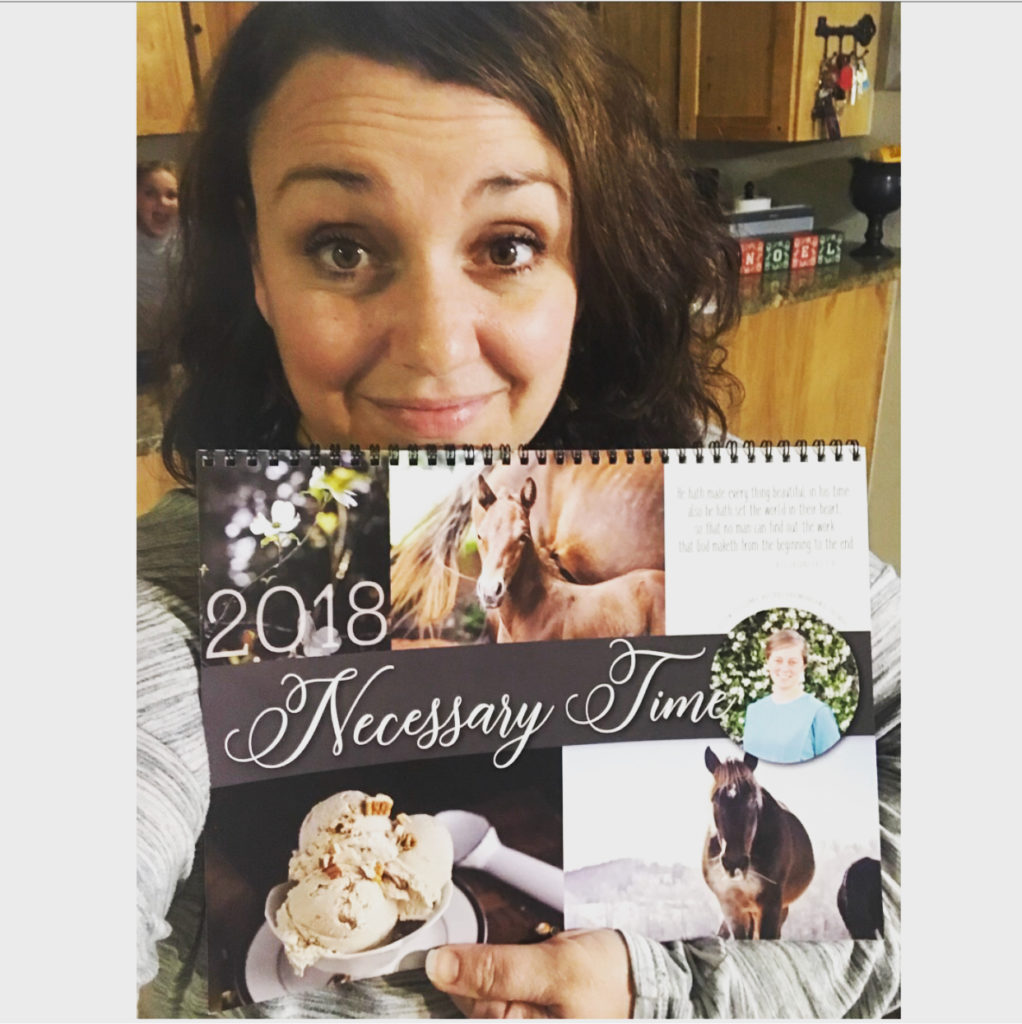 Necessary Time (by Briana Thomas) 2018 Calendar GIVEAWAY
Yes, that is one of my silly kiddos photobombing my picture… haha!
Hey y'all! I am so excited to get to bring you this giveaway! Y'all this calendar is AMAZING! Briana Thomas really went all out on this beautiful calendar… the photography is STUNNING… as is to be expected from Briana!
Not only is this calendar put together beautifully but it's such a nice, sturdy quality calendar! Each page has a tantalizing photo of one of Briana's creations that makes you wish you had it right in front of you! But what might be the best part is the perforated recipes cards on the back of each one of her creations in the photos! How cool is that?
Here take a look at the front and back of her calendar…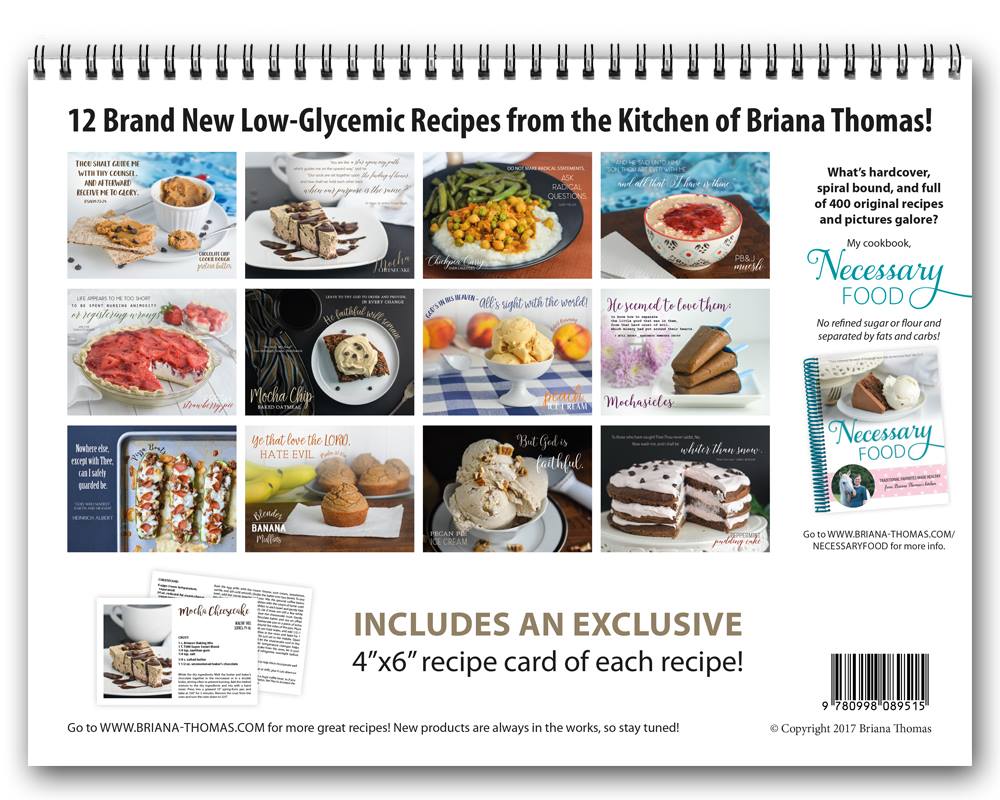 OH and I love the sayings that she placed on each photo!
I can't wait to display it on my wall. I usually have one family calendar everyone can see in my kitchen. How exciting to put this calendar there!
If I didn't already have one I would be asking for one for Christmas!
Go Check Briana Thomas's website HERE for other amazing recipes!
Thank you Briana so much for generously offering a copy of your calendar for this give away!