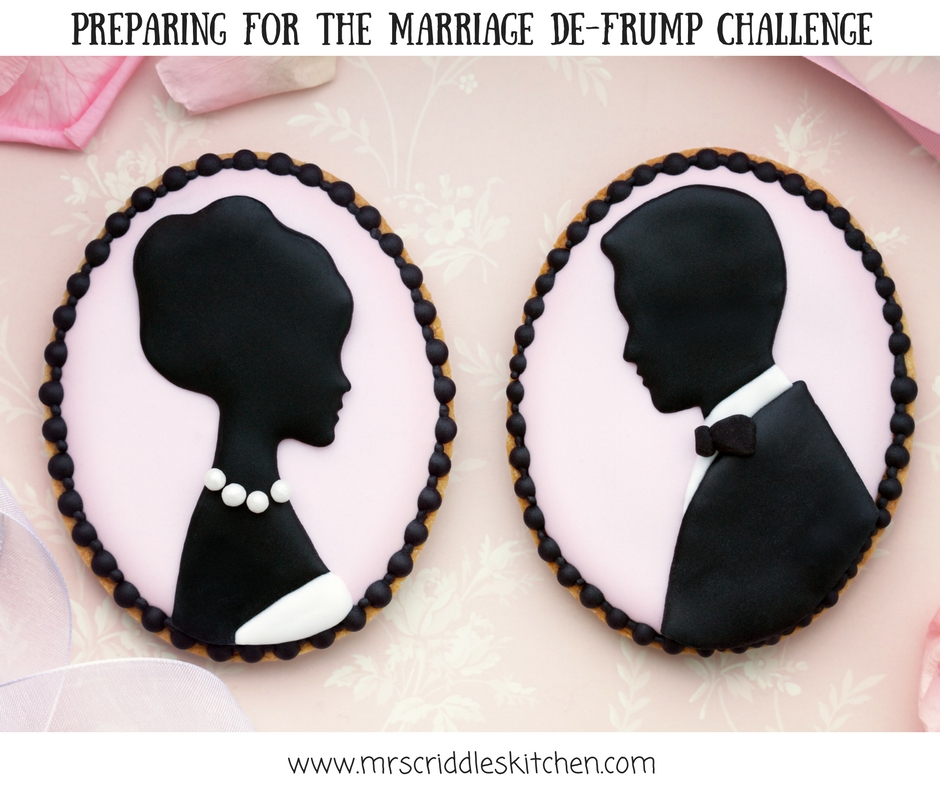 WOW, I never expected my Lose The Frump challenge to be such a hit!! It was such a fun challenge that many of y'all asked me to keep it going, and I am!! BUT, I wanted to add in other de-frumping challenges to the mix. So we will be doing a Marriage De-Frump this month!!
I hope you are ready to Rock Your Marriage! I'm ready! We all need a little shaking up, spicing up in our marriage (in a good way)!
Before we begin, I want you to take four days to PREPARE for the challenge! So I am going to give you a little pre-challenge before the challenge. Are you ready?
Here we go!
Day 1- PRAYER & Reading. Please please take a few extra minutes out of your day to pray over your marriage, pray over your spouse, and pray over this challenge! God has mighty mighty things in store. If there are specific areas in your marriage that need work, pray over those areas! Prayer is honestly the BEST place to start! And praying of your spouse is essential to your marriage… I wrote this last year but it's fitting… Praying For Your Spouse
If you can get to a library and check out a few books, here are some I recommend in this post I did on Valentine's last year… the book recommendations at the bottom…. 5 Marriage Tips
Day 2- Forgive & Ask Forgiveness. Ok this one may be a hard one. If you are holding on to any unforgiveness… try to let go of it. Ask God to take it from you! I know this really can be a touchy one and I am not trying to say it can be done easily. But if you can forgive or even commit to asking God to help you forgive, then you are taking the First Big Step. Also, if you need to ask forgiveness from your spouse, please do. This might be the hardest thing you have to do on this challenge but God can do major things through forgiveness!
Day 3- RESEARCH YOUR SPOUSE. This one is fun! Write down (and I will include a links for a couple printables for you to use below) anything you can think of that you spouse likes. Their favorite foods, colors, smells, books, movies, themes, scenes, clothes, etc. Ask him questions and make note of the answers. Watch him, study him, get a good list going. I know us old married folks think we know our spouse so well but they might surprise you! Keep this list because we are going to use it for the challenge!!
Day 4- GOALS For Your Marriage. Now I want you to write down your deepest desires for your marriage. Every little detail. Even if you think it's a small one… write it down. Here is an idea… make this list about your marriage not about your spouse. I mean don't make it a negative list of things your want changed in your spouse but a list of ways your want your MARRIAGE, as a whole, to grow, to change for the better!
That's your homework for the next 4 days!!! Please have fun with this challenge! I want it to be something you enjoy doing. Blessings to you!
If you are interest in joining our facebook group you can find it here… Lose The Frump Challenge
PRINTABLES (click on the image and it will take you to a pdf file to download and print!)