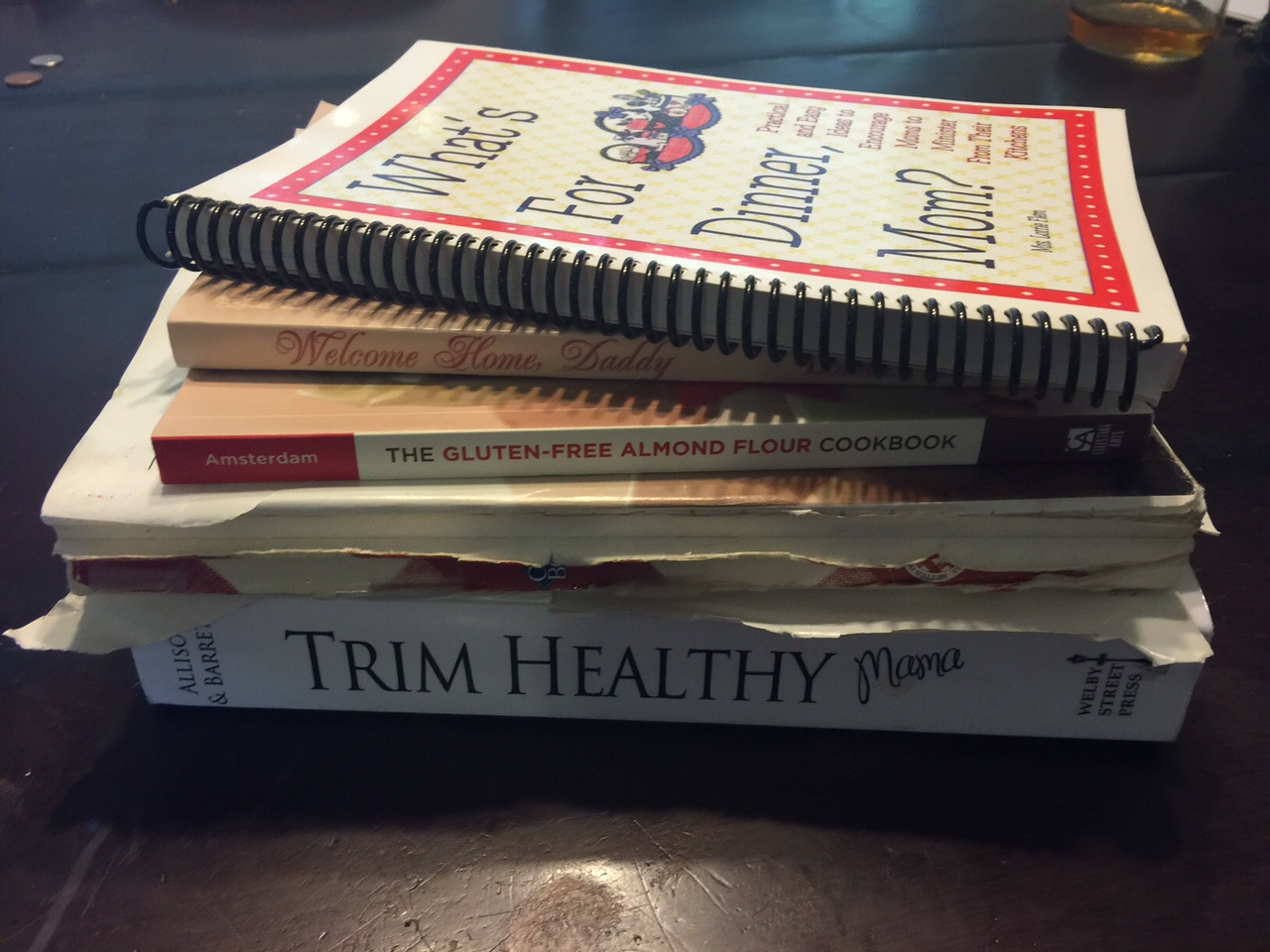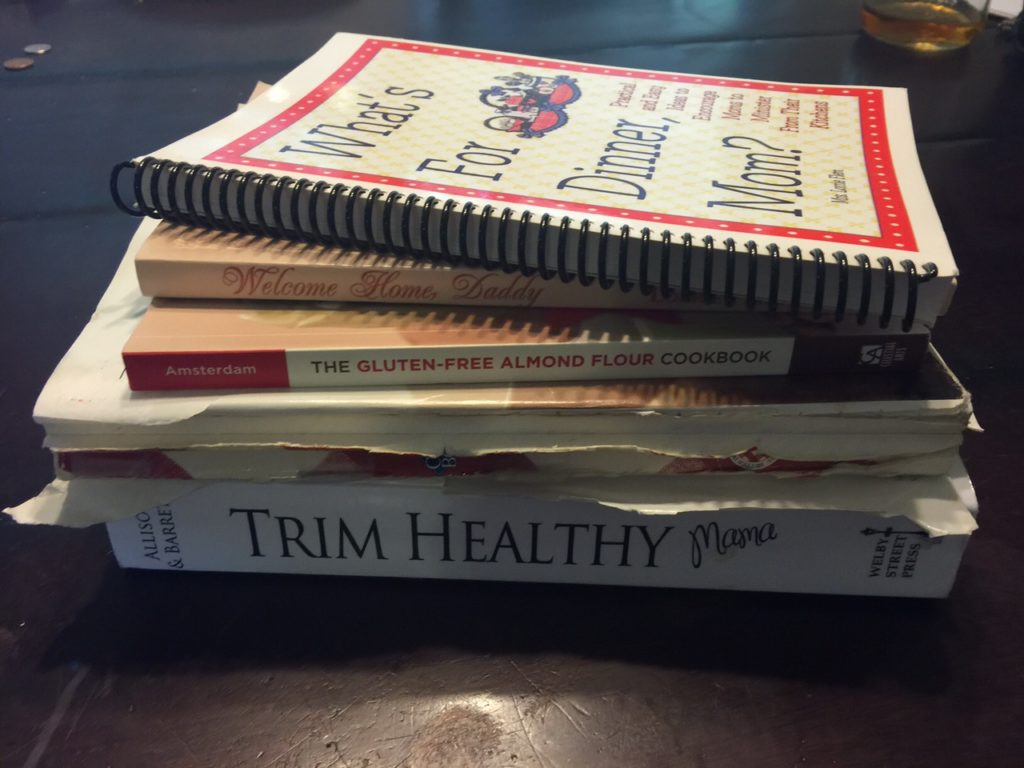 For those who don't know me… I am a cookbook freak! Seriously, I am obsessed with cookbooks and ALL kinds! I actually have a bookshelf dedicated to ONLY cookbooks… I call it my COOKBOOK BOOKSHELF (trying saying that 5 times fast.. yeah). This bookshelf is another thing that I love so much. It was the first piece of furniture that my dad made! It also holds a box (bottom right corner) that is FULL of recipes that my mom collected as a young wife! Under in the cabinets below I store my table clothes. I have an old antique table cloth that my mom was given as a newly-wed wife. So much love here!!
Here is a picture of my Cookbook Bookshelf…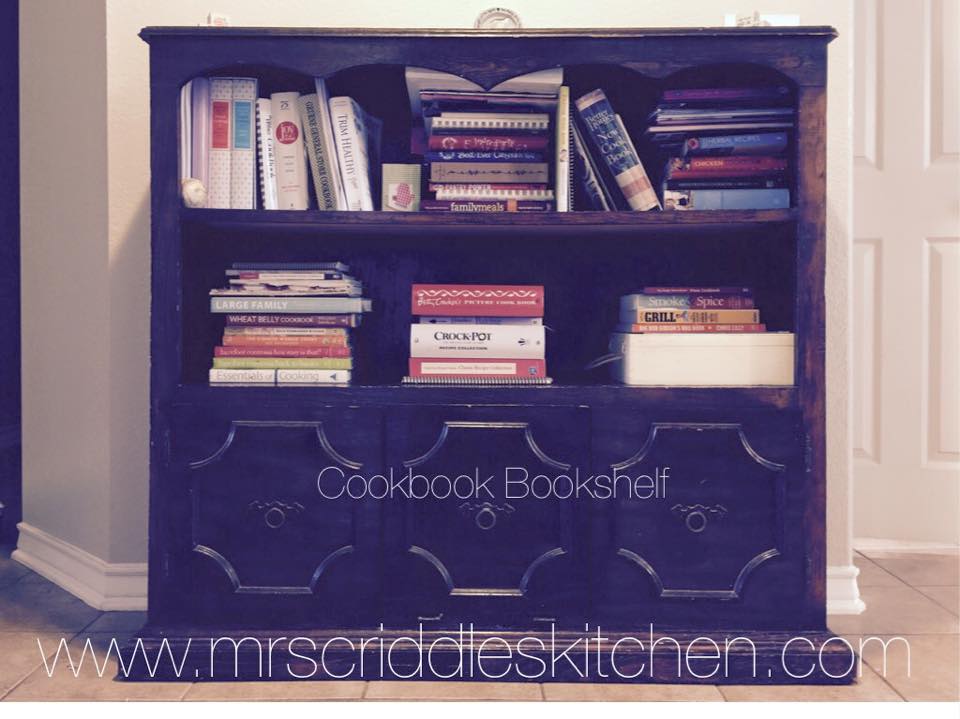 Anyway back to cookbooks… I have been known to literally POUR over cookbooks for hours. They are full of color, full of flavor, of culture, spices, smells, sights… AHHHH! Love it!
I wanted to put together some of my simple favorites. These are the cookbooks that hold a sweet spot in my heart!! So below is a break down of my top five simple favorites. All of the links to the cookbooks are my affiliate links so I appreciate your support if you decide to buy.
My Top 5 Favorite Cookbooks-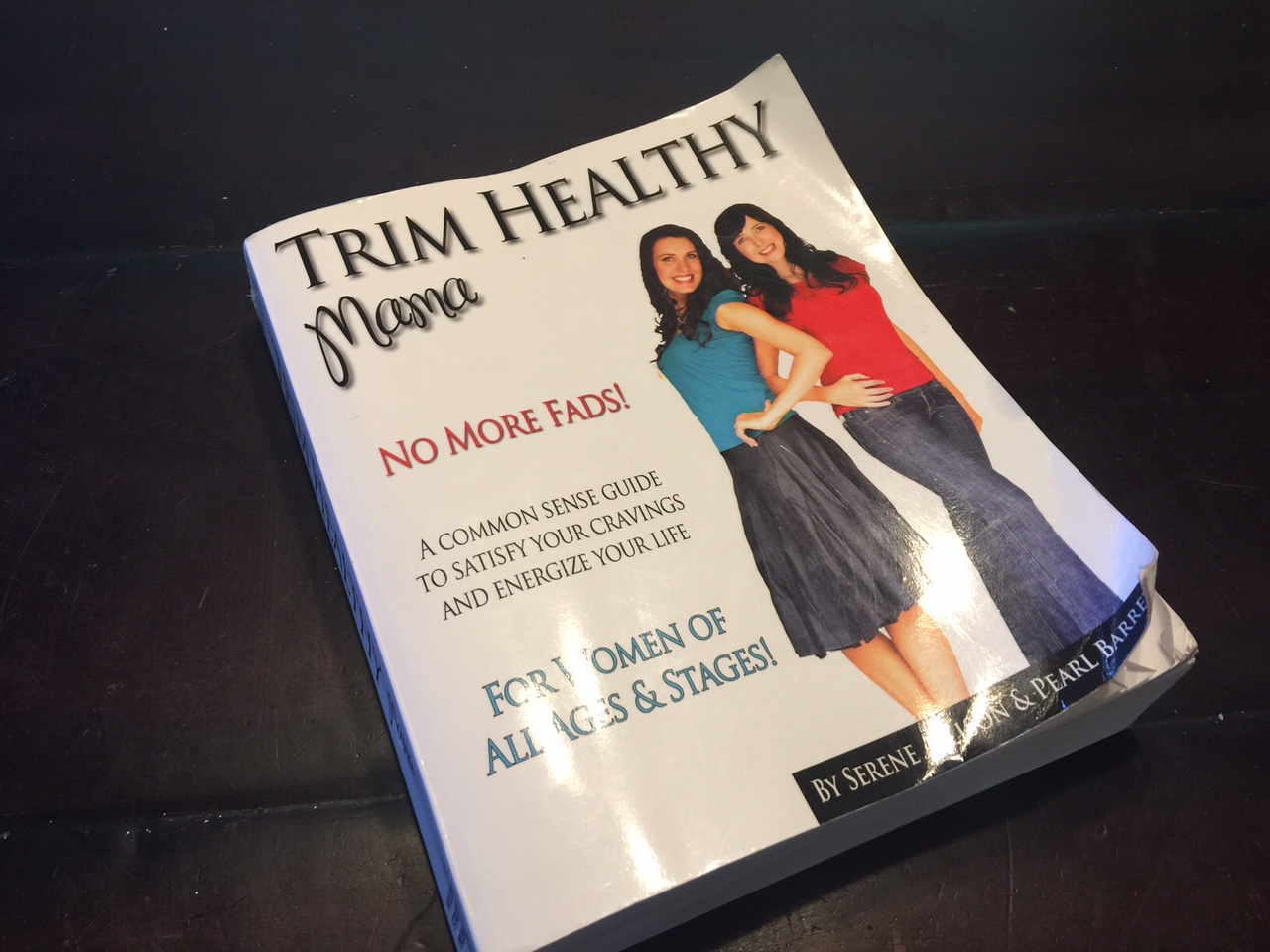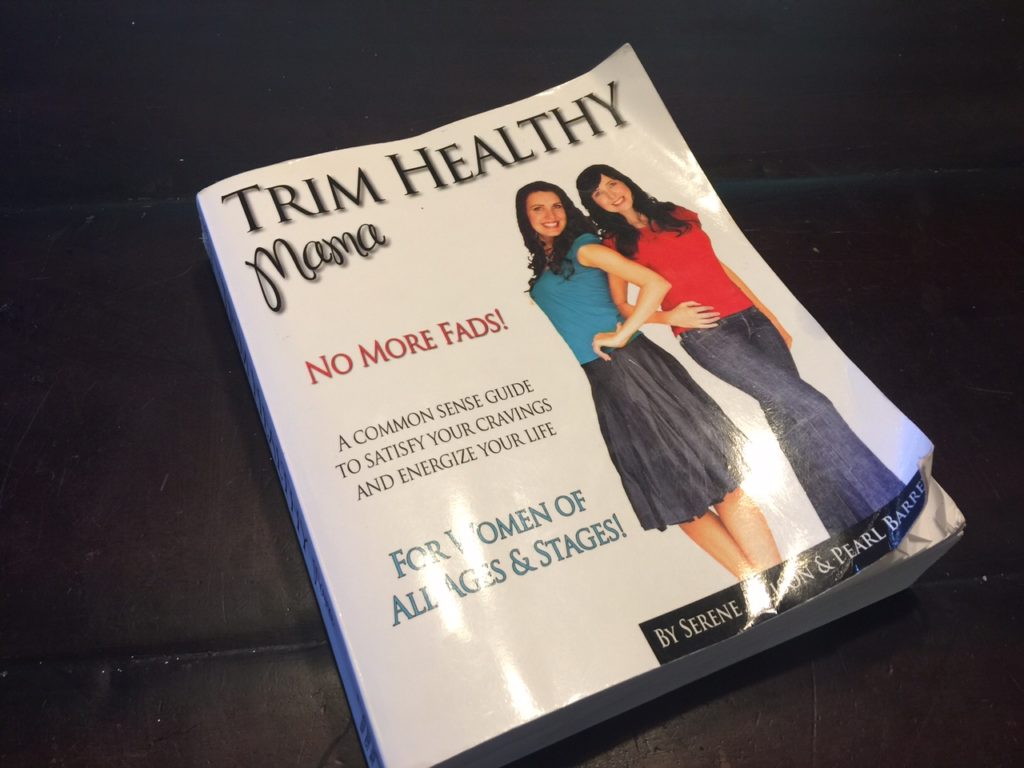 1. Trim Healthy Mama by Pearl Barrett & Serene Allison. This is not just a diet book but is a book FULL of great recipes to go along with the diet/lifestyle advice! The recipes are fairly simple, nothing crazy and since the book was written by mom's of many most of these recipes will work for big families. I cannot recommend this book enough especially as a lifestyle change! It teaches you a new way of eating to help you get healthy, lose weight, maintain it and keep it off for life. Food Freedom!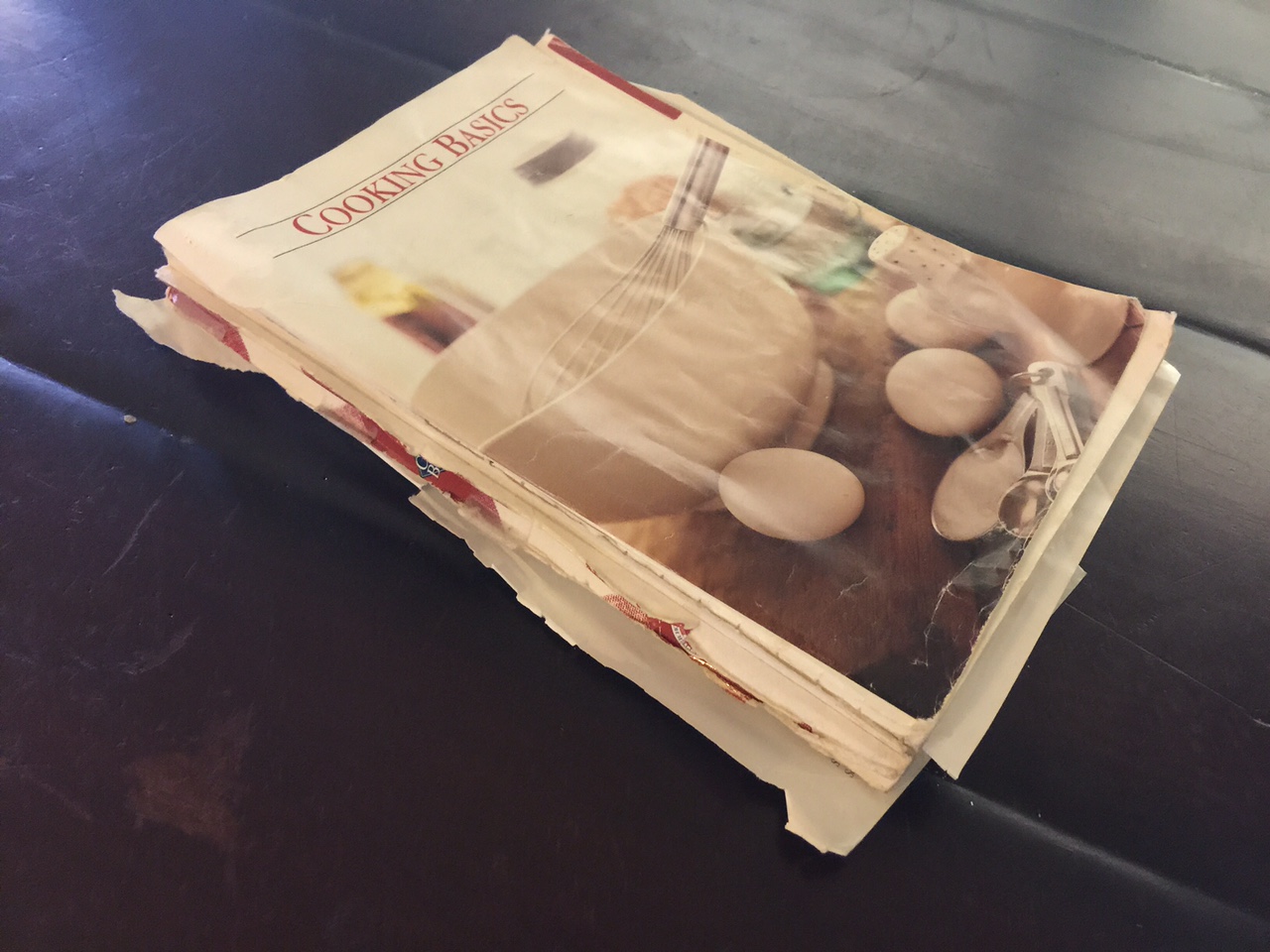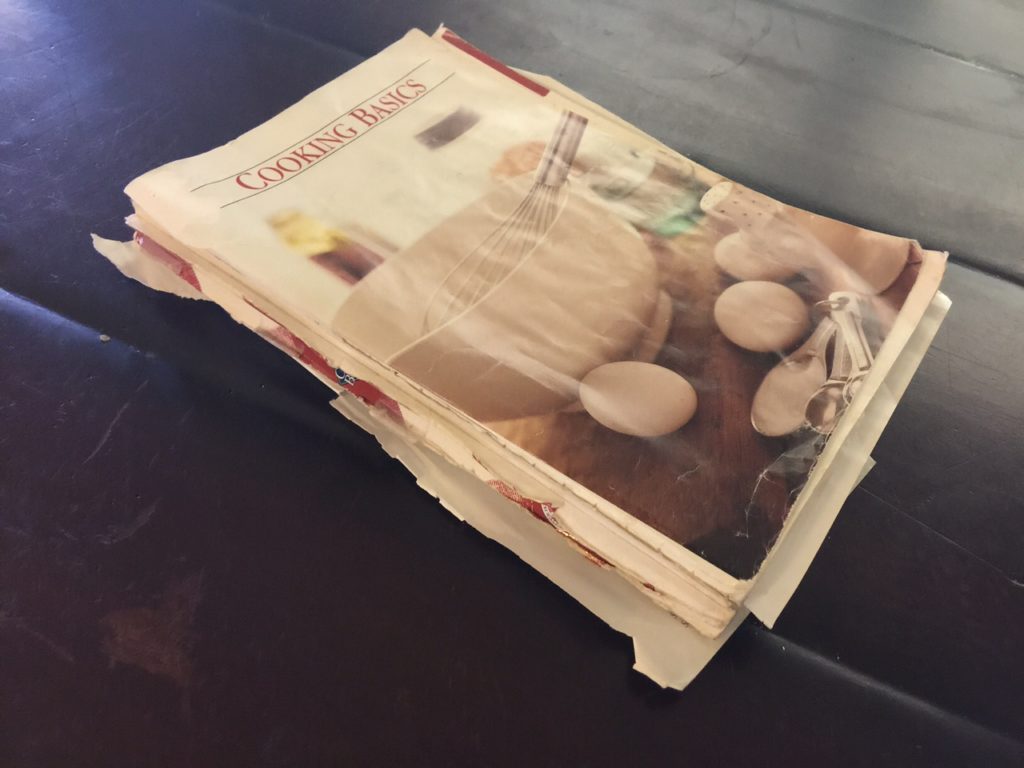 2. Better Homes and Gardens New Cook Book
– This was my first cookbook as a married woman. The perfect cookbook for a newly wife who will be cooking for her husband and soon family. These are basic simple recipes that don't take a Su Chef to create. I would recommend one of these cookbooks for every newlywed wife! Above is what mine looks like now! Put to very good use!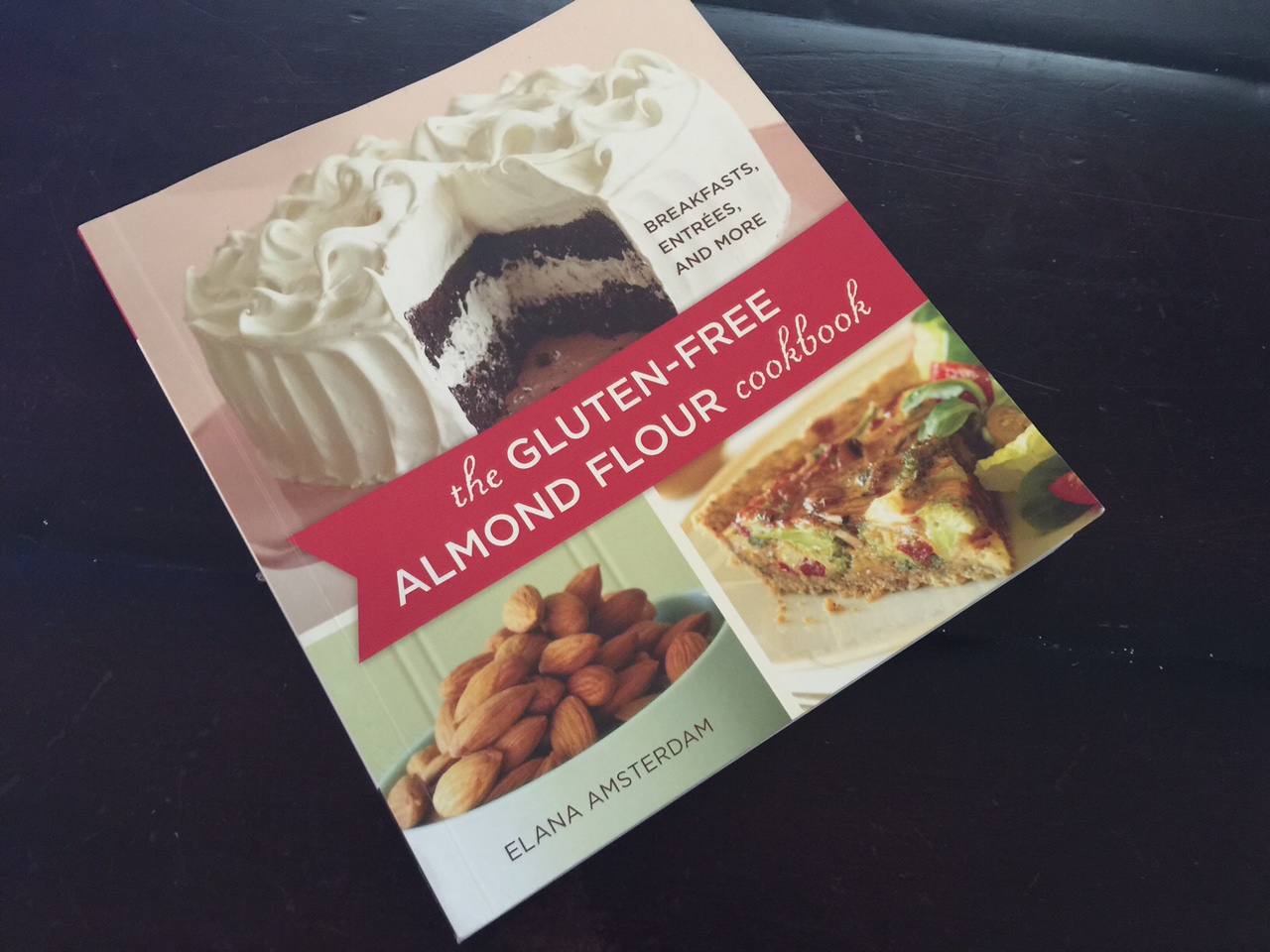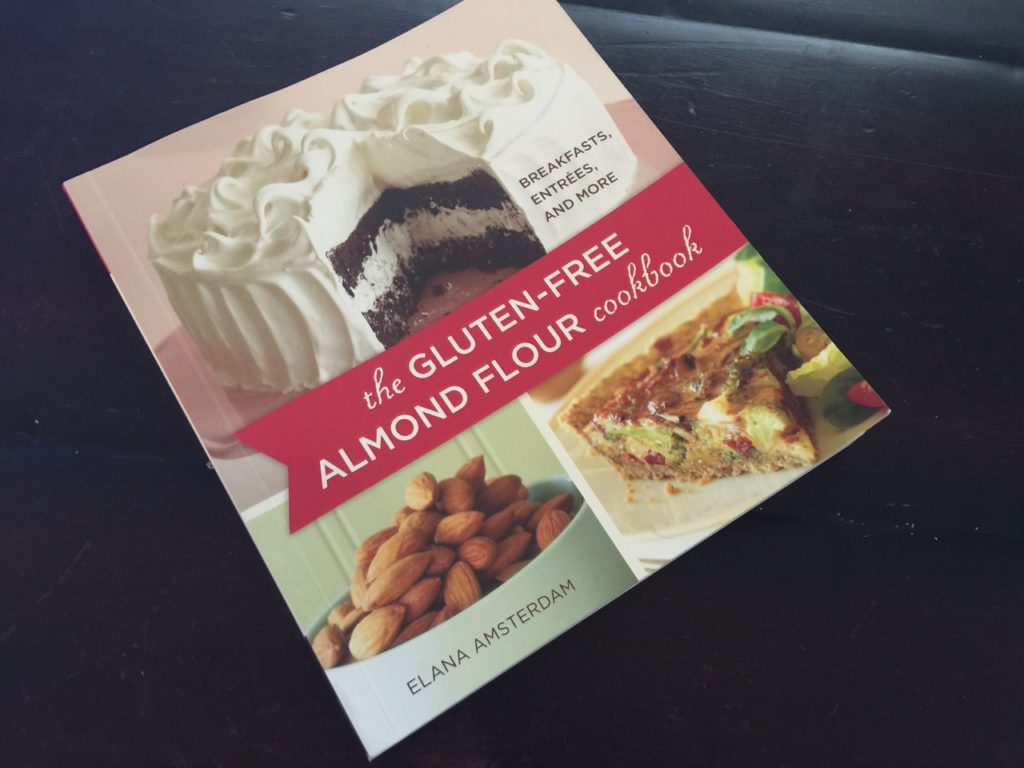 3. The Gluten-Free Almond Flour Cookbook by Elana Amsterdam
– This book is great for replacing the gluten flour recipes with almond flour and coconut flours. But I do replace most of her sweeteners with my own favorite sweetener. A great gluten-free option for those not doing the wheat.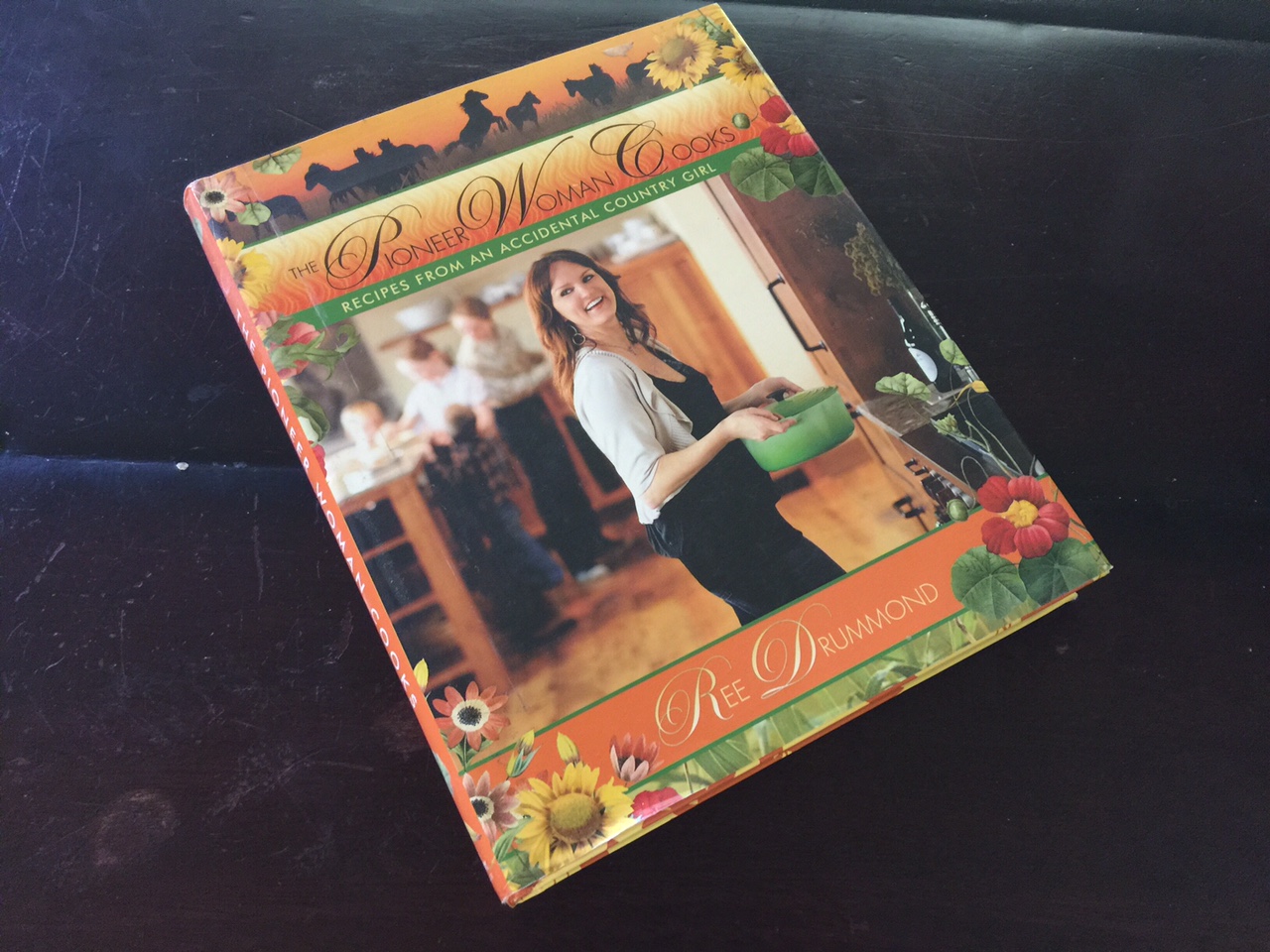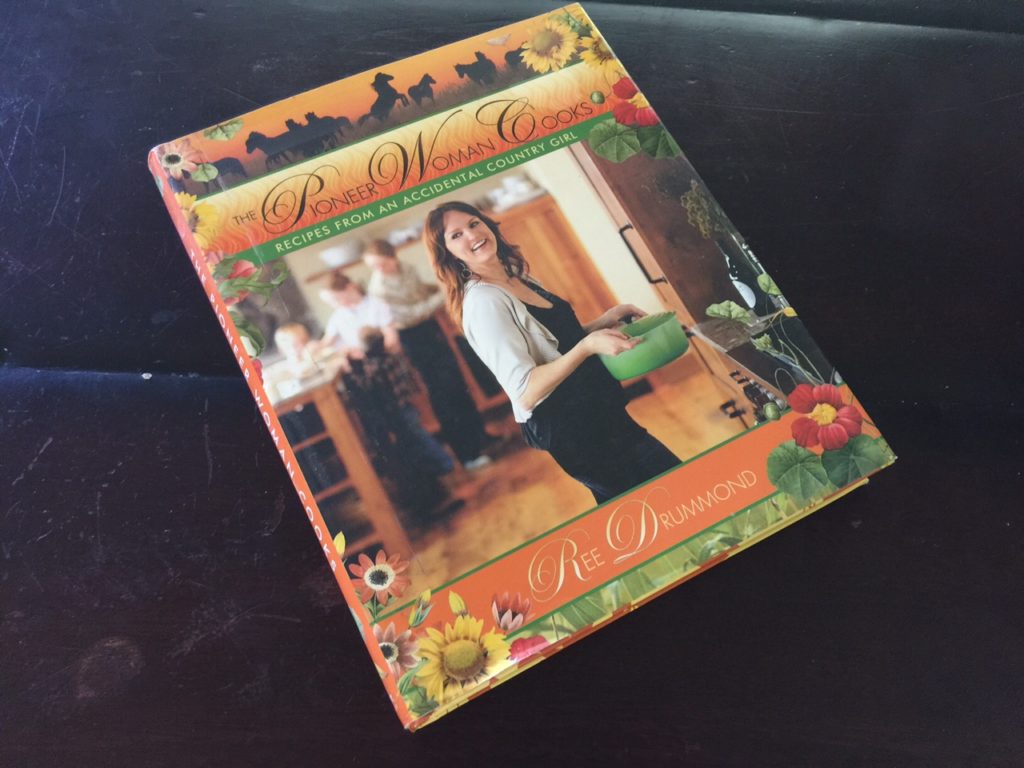 4. The Pioneer Woman Cooks: Recipes from an Accidental Country Girl
– LOVE The Pioneer Woman so much! All her recipes are amazing. Even with my Trim Healthy Lifestyle I usually can tweak some of her recipes to fit my way of eating. Plus, I love the fact that she is a homeschooling housewife turned cook and food blogger.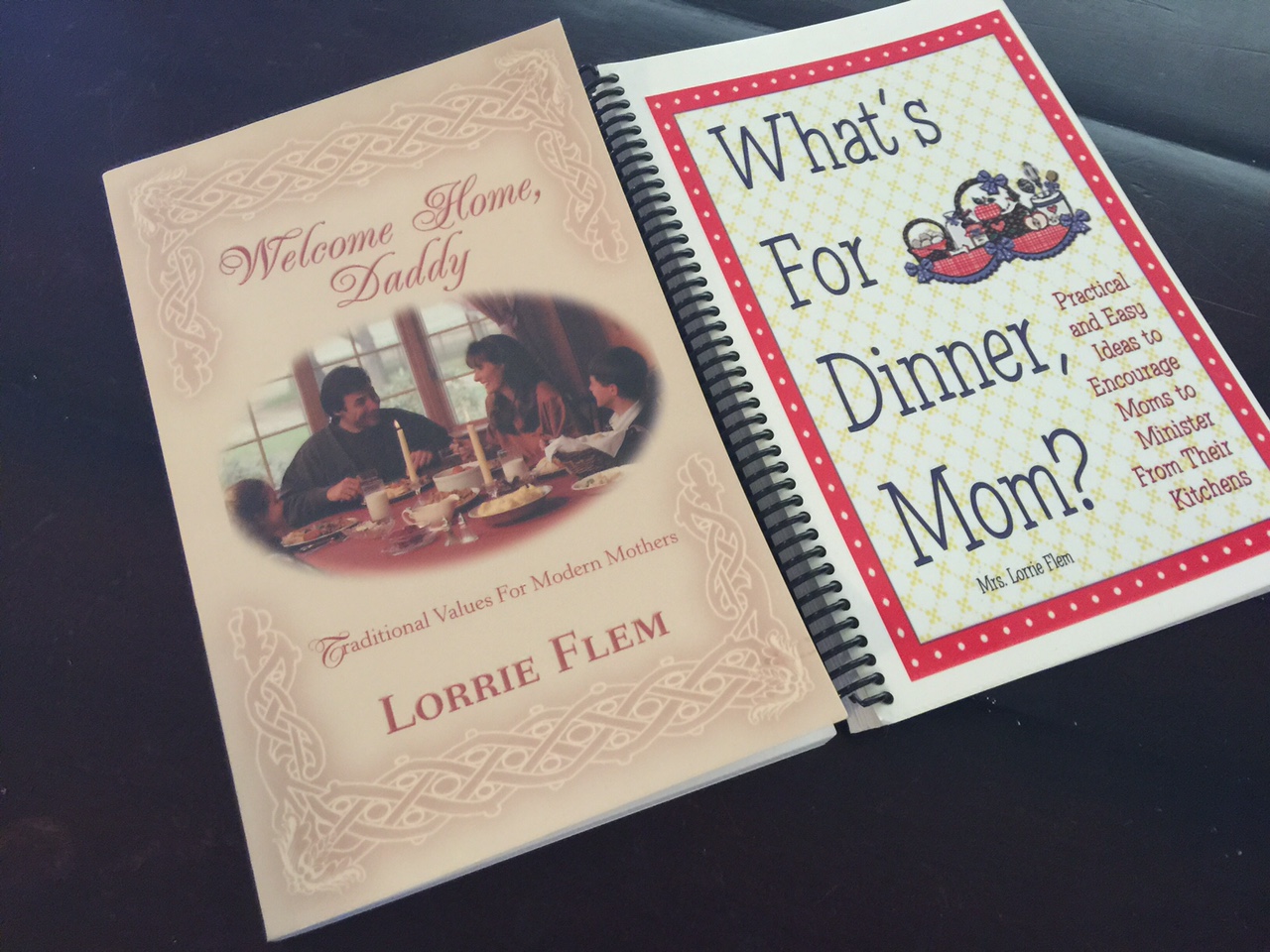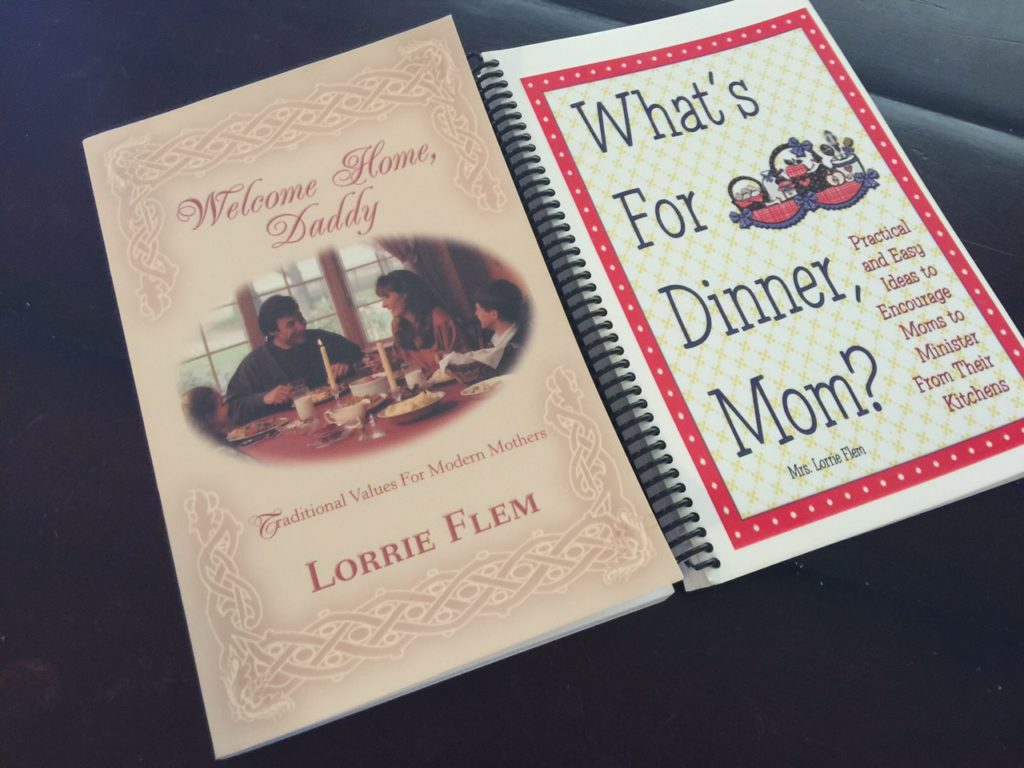 5. Welcome Home, Daddy!
& What's for Dinner, Mom?
by Lorrie Flem- (You can buy them both at Lori's store along with many other good books she has available: HERE) I had to pick both these books as my #5 because they kind of go together. The Welcome Home, Daddy book is one of my absolute favorites. A great book about teaching your kids value, especially in the kitchen, and welcoming daddy home! What's For Dinner, Mom? has wonderful "big family" recipes that are easy. Now these recipe are not really THM friendly but you can tweak them to fit. She also has her recommendations for in-the-kitchen-tools, tips, etc.
I hope you had fun checking out my little gems! NEXT TIME I will show you some of my favorite big name culinary treasures!! BLESSINGS!! <3