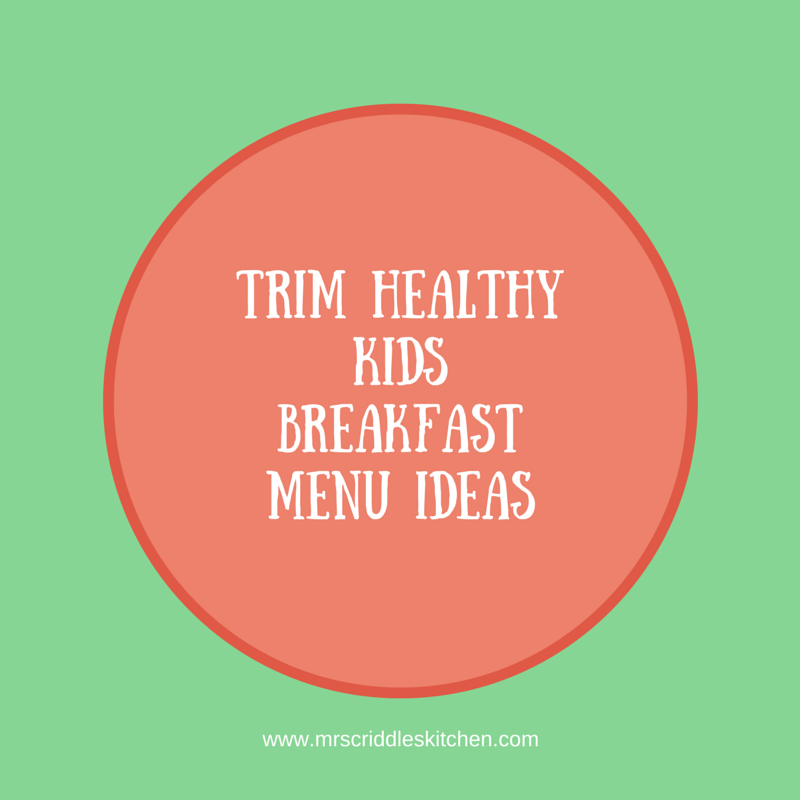 Trim Healthy KIDS Menu Ideas for Breakfast for the Trim Healthy Mama Family!
So here is my breakfast menu ideas for Trim Healthy Kids! As I was telling you in my last post on Trim Healthy Kids, our 12 year old daughter has been following along with me on my Trim Healthy Mama journey (I've been doing this since May 2013) for a month now. She really is enjoying it and it has helped her improve her health and trim her up… her goal before summer! I wanted to share some of our favorite breakfast ideas for kids. I do this for even our little ones who don't necessarily need to trim up as much as they just need to eat HEALTHY! Taking out the sugar is huge!! And when we do give them something with sugar, we can immediately tell… bouncing off the wall. lol Hope this helps some of y'all who need some brainstorming for easy breakfasts for kids. ** Remember kids do need crossovers so don't forget to add those in as needed!
TRIM HEALTHY KIDS MENU IDEAS FOR BREAKFAST
Scrambled eggs (easy S)
Overnight baked oatmeal (soak your oats overnight, pour out the water, add a can of pumpkin, some egg whites, baking soda, vanilla, sweetener, bake. Makes a big pan & freezes well!) (E)
Breakfast tacos! Love love these even for me! Use low carb tortillas or even the egg crepes from the book to make these. So easy! (S)
THM Pancakes from the book. Wow, these are the best! I say make a lot and freeze them so your kids can pop them in the toaster. Easy again. (E)
Egg Puffs! We love these! Cook up some veggies, bacon or sausage. Whisk up about 10 eggs, a little cream, & salt. Put a touch of butter in a muffin tin pan, or spray the whole pan. Place a little of the veggies, meat, cheese in each muffin tin, pour eggs over it about half full. Bake at 350 degrees for 15-20 minutes. They are puffed up and so scrumptious! (S)
Muffins. There are lots of wonderful recipes in the Trim Healthy Mama book! Blueberry muffins are some of our favorite with coconut flour. (S) But you could also make oatmeal muffins by using egg whites instead of whole eggs. (E) AND they freeze wonderfully!
Greek yogurt (sweetened and add vanilla) with fruit. Easy again! This can be either S or E or even FP. Sprinkle some of Abby's Almond Candied Crunch Topping on it, yum! (S)
Egg sandwiches on either Ezekiel Bread or Pitas. We made a delish S breakfast sandwich with Joseph's Pitas (plan approved), an egg, bacon, and a little mayo! So good! (S) You could also scramble egg whites with veggies, a sprinkle of low fat cheese, lite mayo or salsa, it's an E!
Breakfast quesadillas. Easy again. (S)
Last but not least Smoothies! My daughters favorite is the Thin Mint Shake! But the options here are endless! Lemon cream, Chocolate, Mocha, Blueberry, Strawberry, Peach, Peanut butter, Peanut butter and chocolate, etc etc.
Hope this helps! Enjoy!