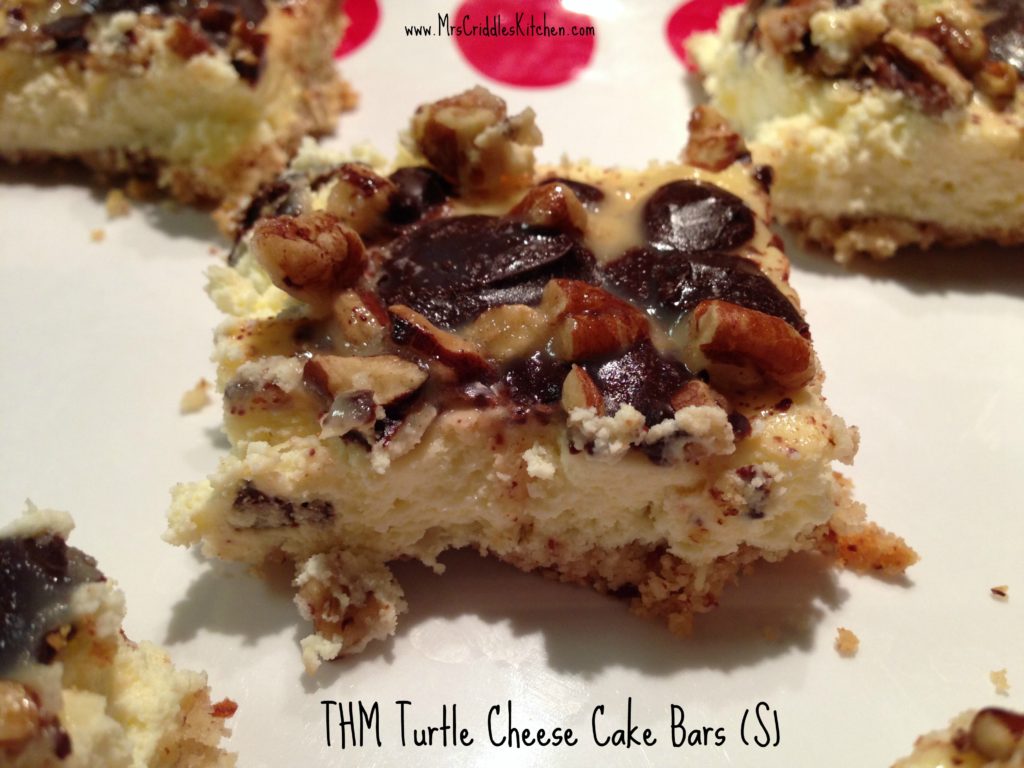 Hmm… seems like I am on a dessert kick lately. I promise to do more non-dessert after Christmas! lol I just can't help myself!
Holidays just scream dessert to me! Usually I would buy probably 10 POUNDS of sugar, flour, and butter to last me through Thanksgiving and Christmas… oh my!
Now I have my favorite THM Sweetener and my poor old flour and sugar have been sitting there (probably should just throw it out).
Sooooo… here we go with these yummies! Turtle Cheesecake Bars!!!!!!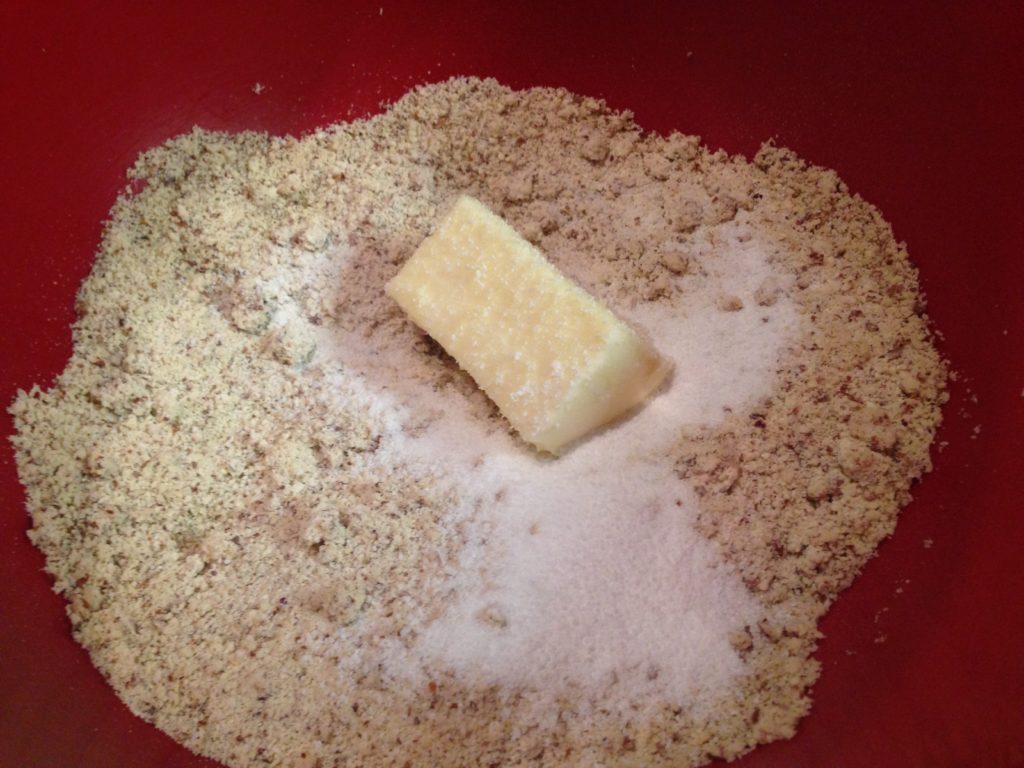 For the crust mix your dry ingredients well. Add room temp butter to your dry ingredients. Mix well until you get a dough ball.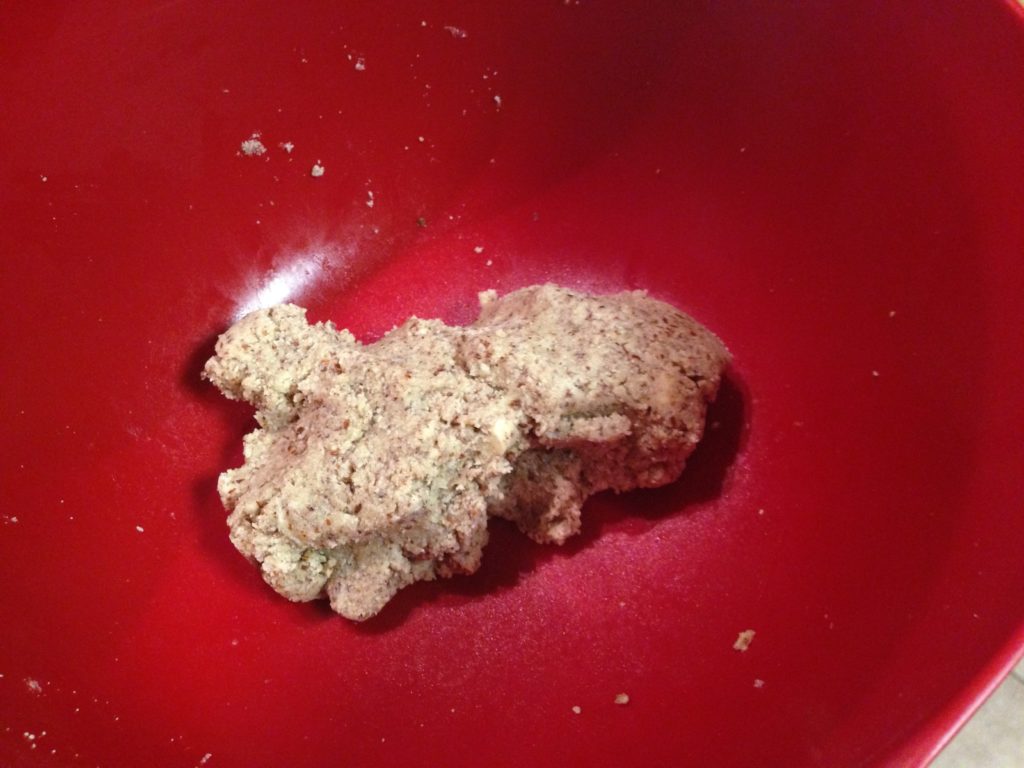 Next, next press into a 9X13 baking dish that has been heavily greased (I use the organic coconut oil spray from Trader Joe's). Use your fingers and press it down until it covers the bottom completely.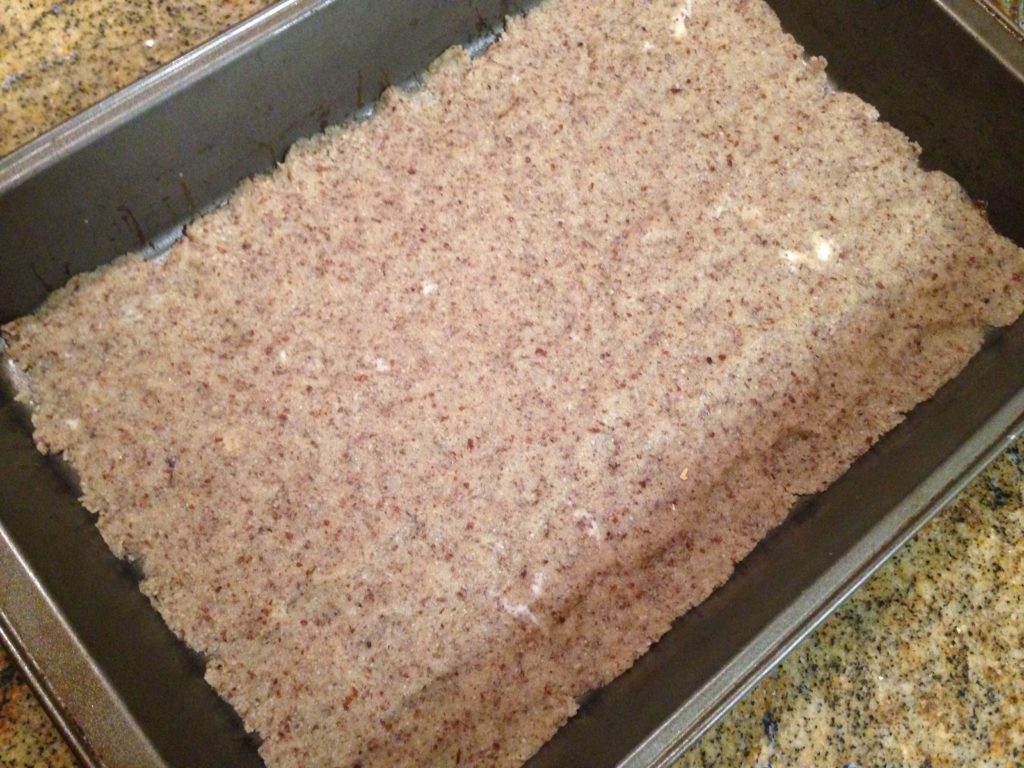 Bake this in the oven for 10-15 minutes until golden brown.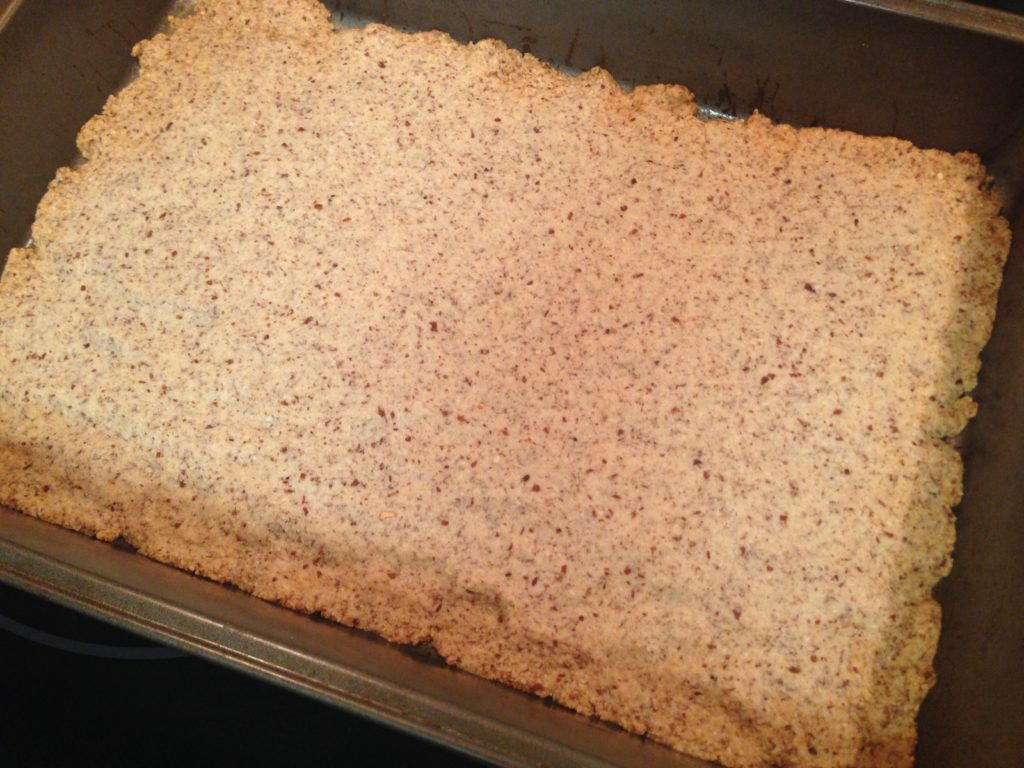 Set aside to cool while you start your filling mixture.
Combine the cream cheese (and you can use 1/3 fat cream cheese if you want to), eggs, sweetener, & vanilla. (you can use the Basic Cheesecake recipe from the Trim Healthy Mama Book on page 373 if you'd rather)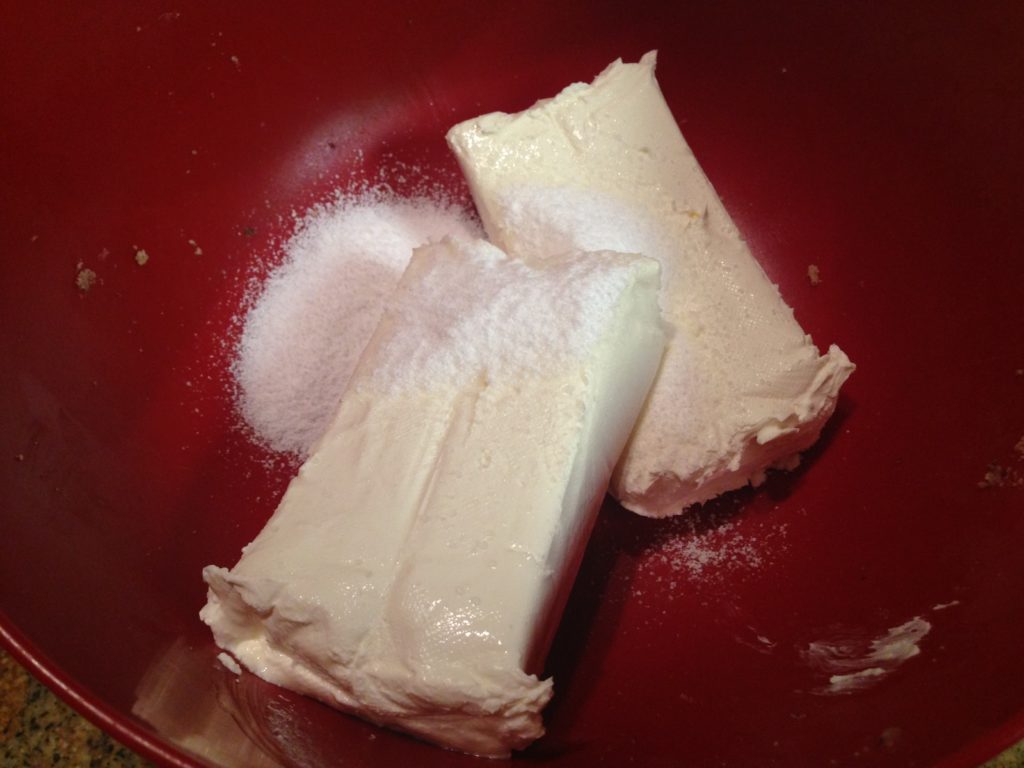 Mix well!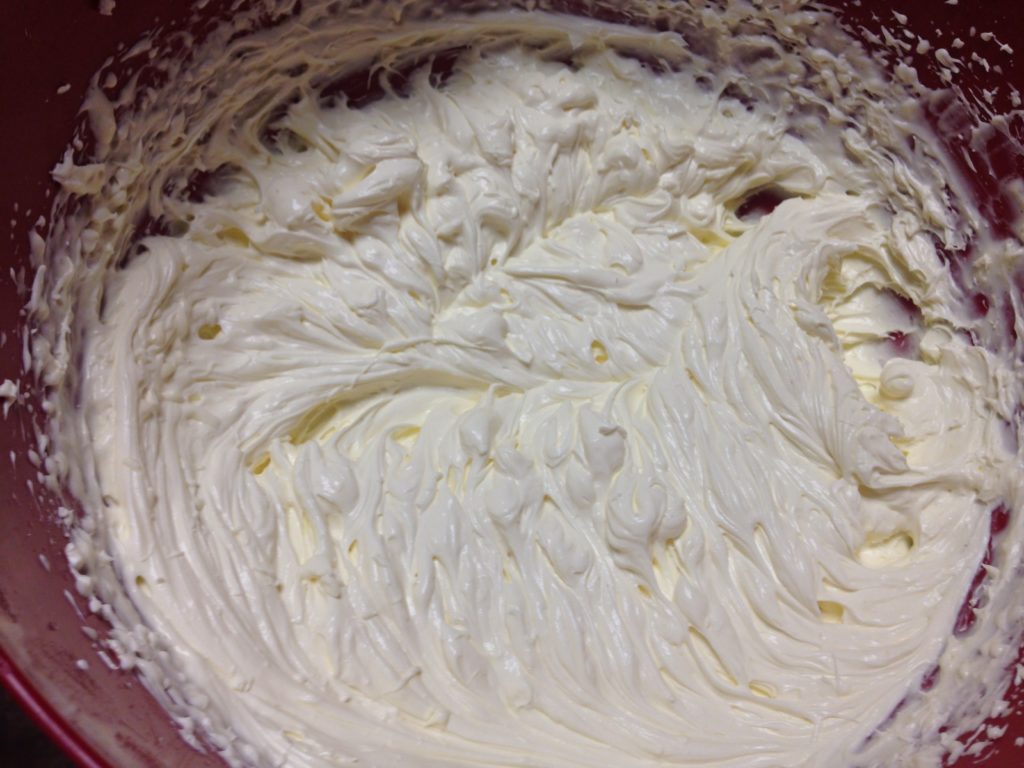 Gently spread the cream cheese mixture over the crust.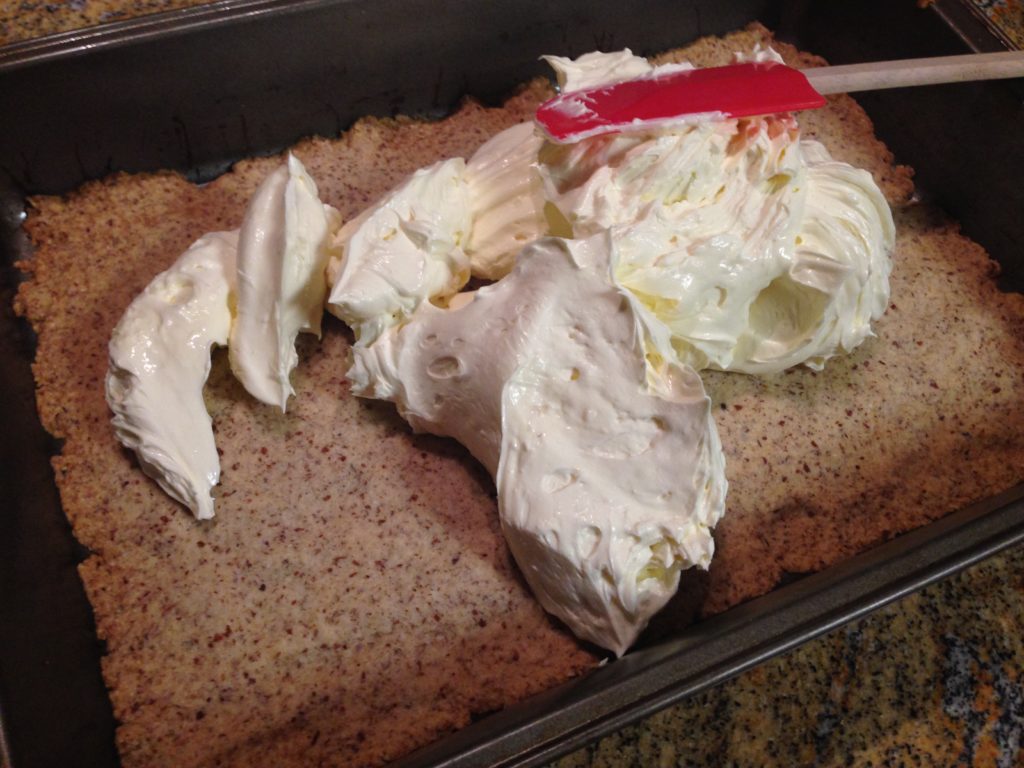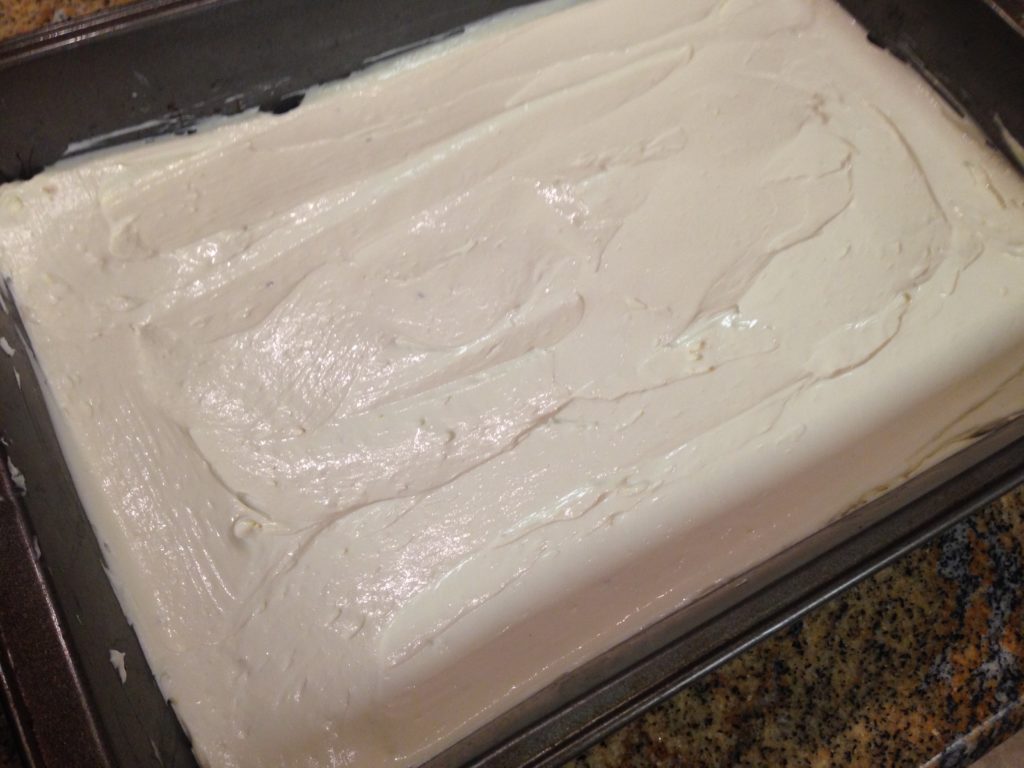 Bake this for 25 minutes until you see a little golden touches around the edges (you can bake it for 5 minutes longer if needed).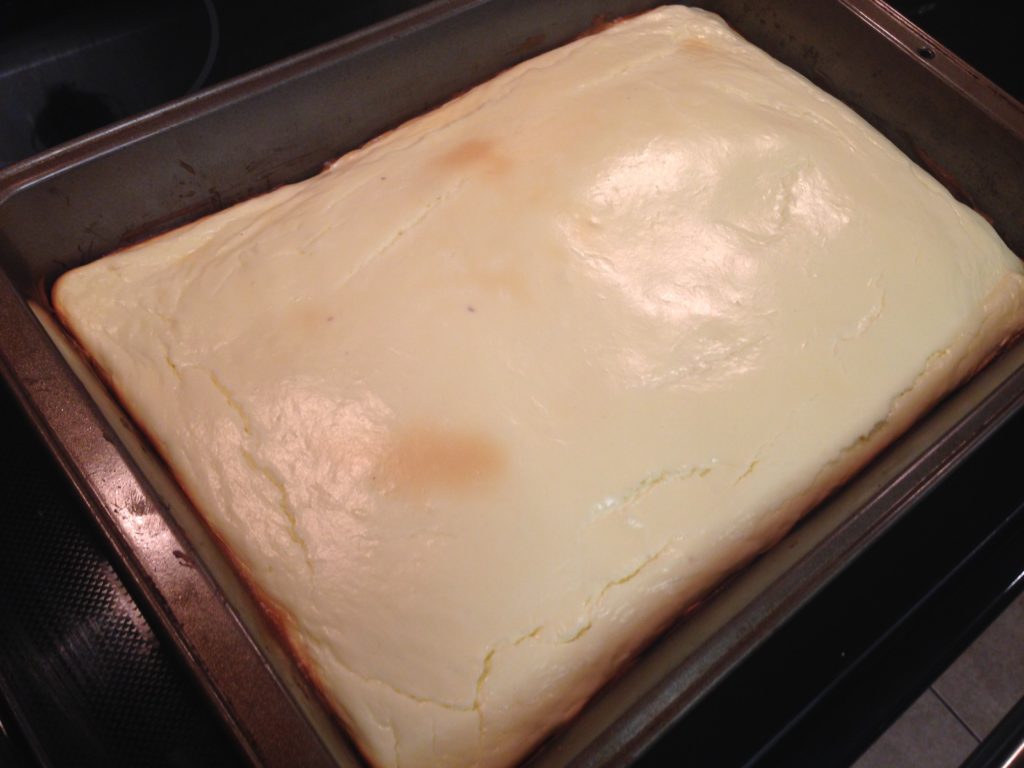 Allow to cool for 5 minutes or so.
Next, chop up half a 3.5oz bar of 85% dark chocolate. Mix with 1/2 cup of pecans! Spread this on the warm cake.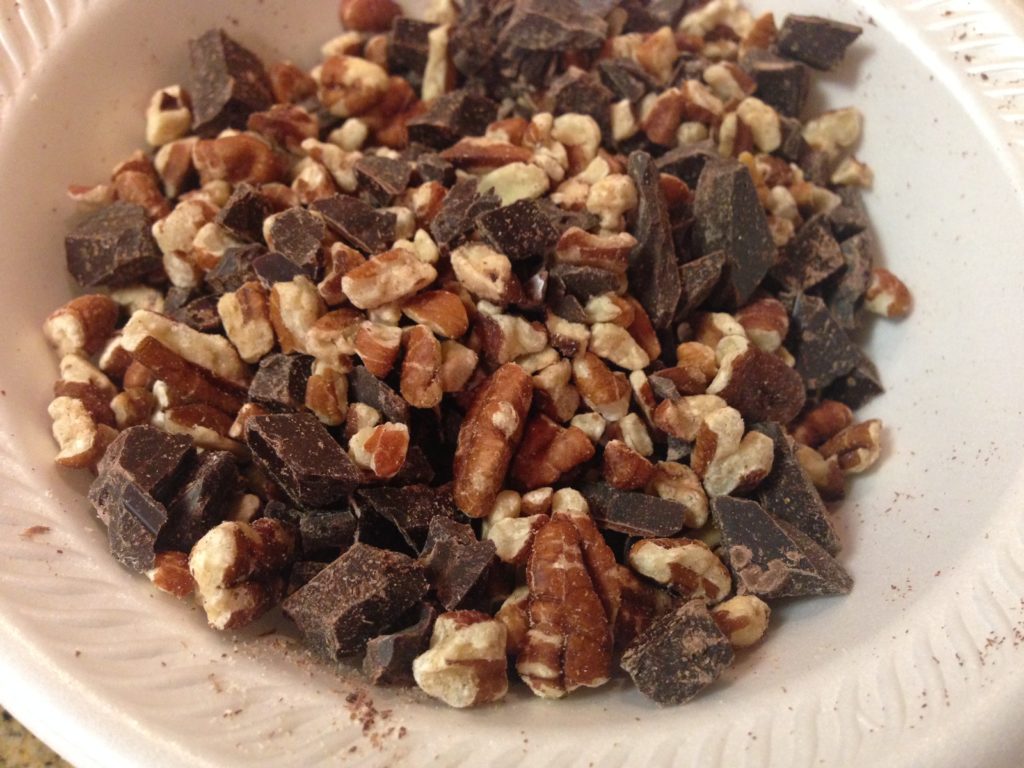 ***Caramel Sauce Recipe From Nana's LIttle Kitchen… http://nanaslittlekitchen.com/brookes-five-minute-caramel-sauce/
(PLEASE USE THE ABOVE RECIPE… the site for the recipe below is down right now. The above recipe is great too & works!)
While the cheesecake cools whip up some of this most amazing delicious Caramel Sauce from Nana's Little Kitchen Seriously y'all, I could DRINK this, it's so good! I mean, you HAVE to make this and KEEP it on hand…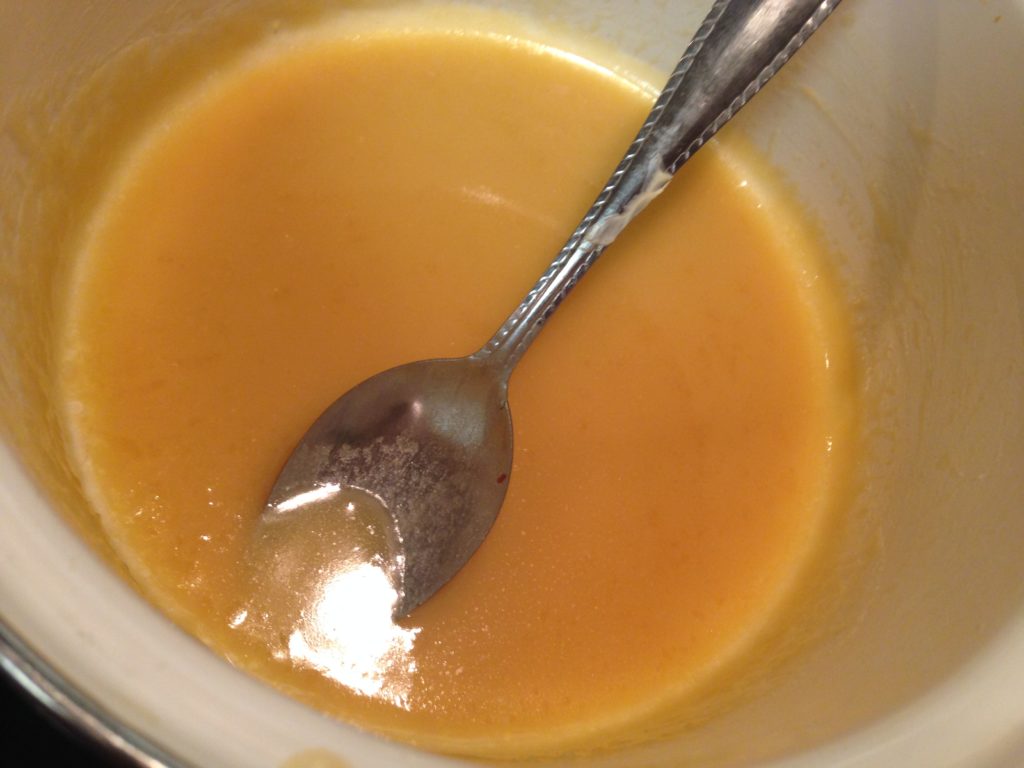 Drizzle this caramel sauce over the cheesecake.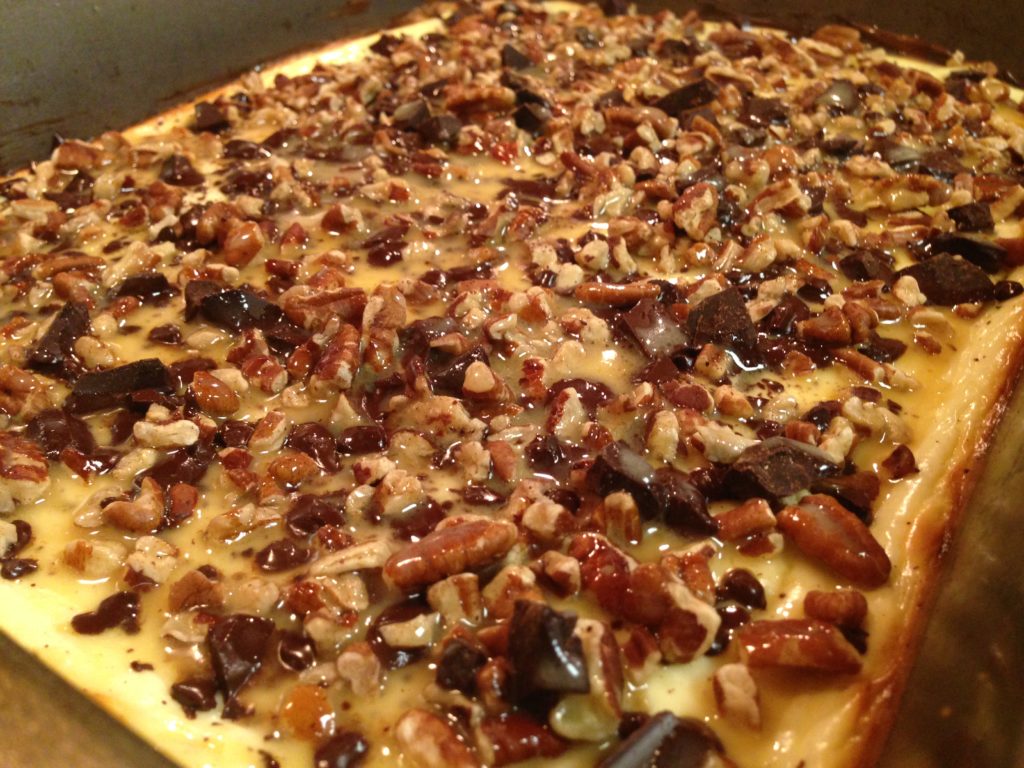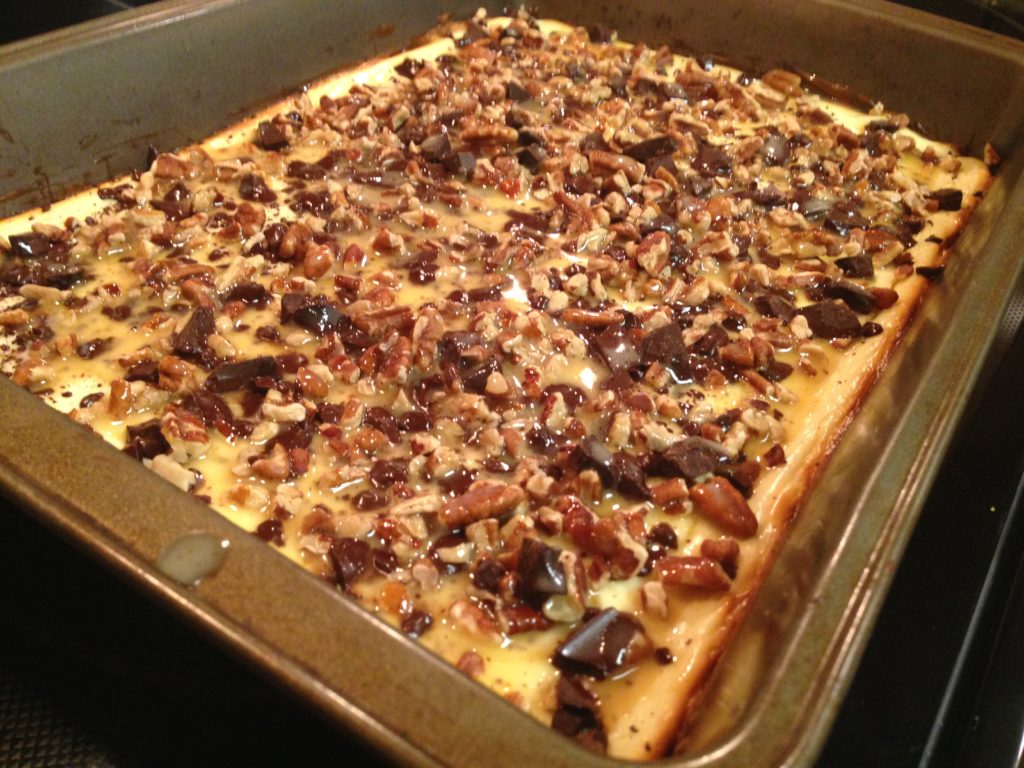 Pop this into the fridge. For an hour then cut into bars or bite-sized pieces! AND ENJOY this S dessert!! NOM NOM…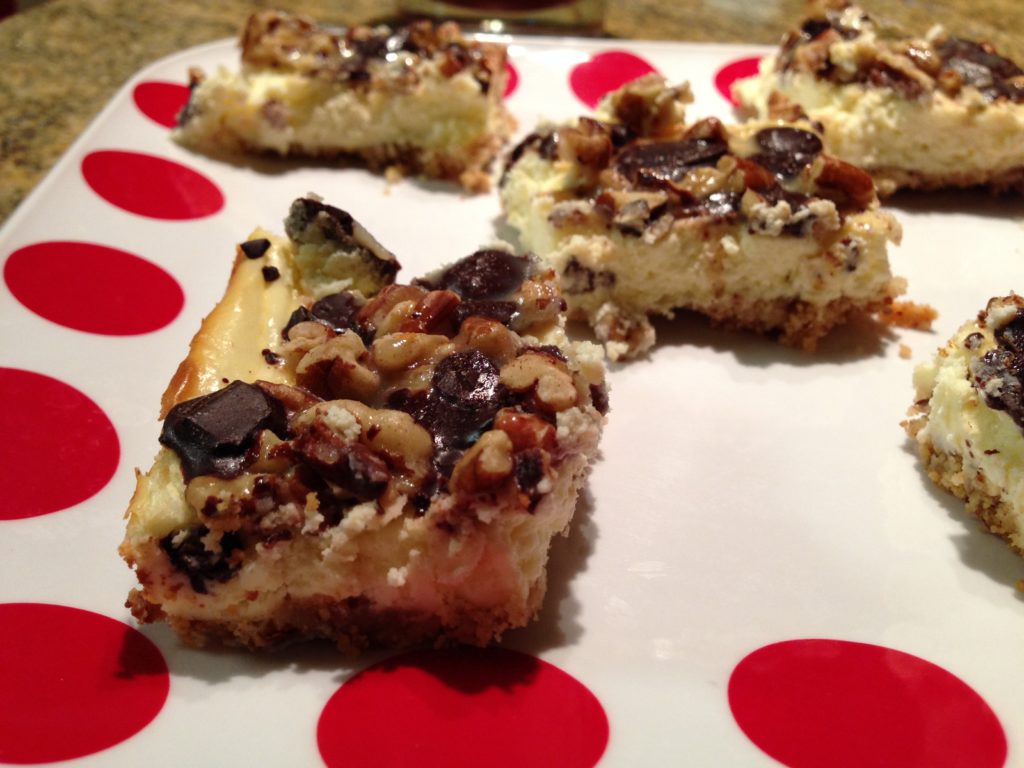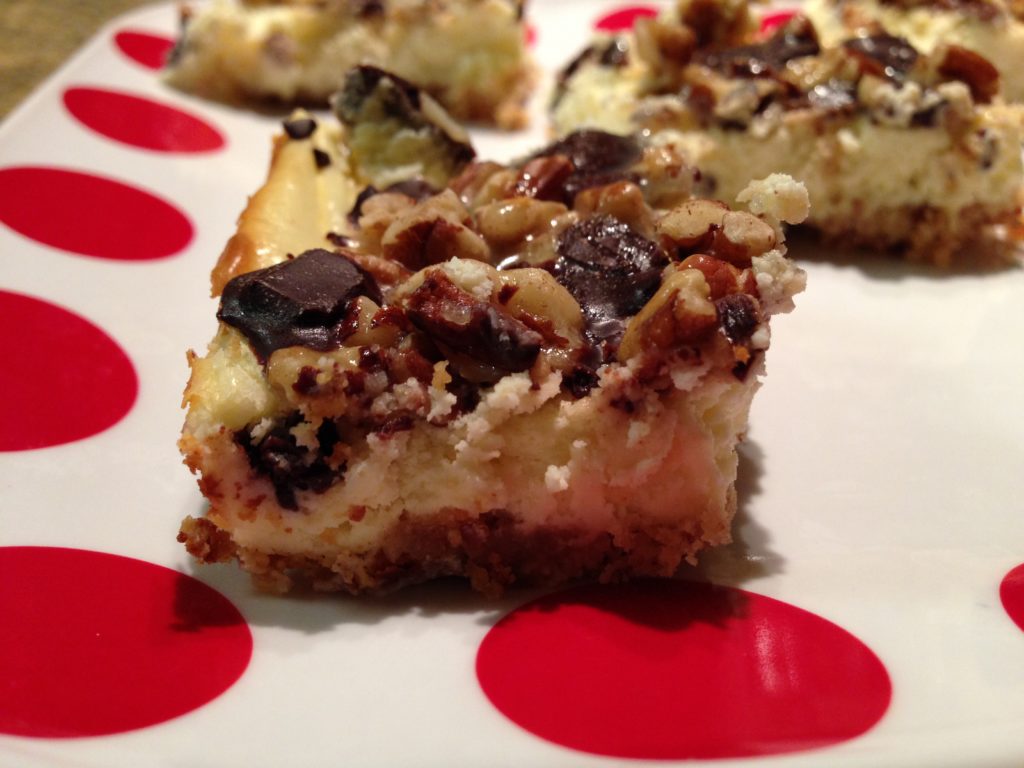 Print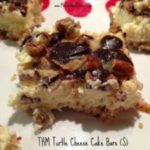 THM Turtle Cheesecake Bars (S)
---
Description
Turtle Cheesecake Bars for the Trim Healthy Mama's!! Yummy caramel sauce drizzled on top of chocolate & pecan covered cheesecake! Oh my!
---
Crust
2 cups

of almond flour

1/4 cup

of unsalted butter room temp or warmed

1/4 cup

of THM Gentle Sweet or 1 tbsp. THM Super Sweet Blend (or

2 tbsp

. Truvia or your favorite sweetener)
Sprinkle of Salt
Cheesecake Filling
2

–

8

oz. packages of cream cheese

2

eggs

1 tsp

of vanilla

1/2 cup

of THM GENTLE SWEET or 2 tbsp. of THM Super Sweet Blend (or

1/4 cup

of Truvia or your favorite sweetener)
Topping
Nana's Little Kitchen's Caramel Sauce (link is up in the post)
Half of a 3.5oz bar of 85% dark chocolate chopped

1/2 cup

pecans chopped
---
Instructions
Crust
Mix dry ingredients with the warmed butter.
Mix until a dough ball is formed.
Grease a 9X13 baking dish well and press dough completely into the bottom of pan with your fingers.
Bake the crust for 350 degrees at 15 to 20 minutes until it is golden brown.
Allow to cool.
Filling
Mix cream cheese, eggs, sweetener, and vanilla together well.
Pour into cooled crust and bake for 25 to 30 minutes on 350 degrees until you get golden brown touches to the cheesecake.
Allow to cool for 5 or so minutes before adding the chocolate/pecan pieces on top.
Topping
Chop the pecans & chocolate up and mix together.
Whip up a mixture of the caramel sauce.
Add pecan and chocolate on top of the warm cake.
Drizzle the caramel sauce over the top.
Pop in the fridge for an hour then cut up into squares or bars.
ENJOY!!!
---
---