Low Carb Red Velvet Cake- a southern classic cake with a low carb spin. Perfect for a summer birthday, a Mother's Day surprise or any special occasion.
(This Post may contain affiliate links from Amazon, Trim Healthy Mama & Lakanto Sweetener.)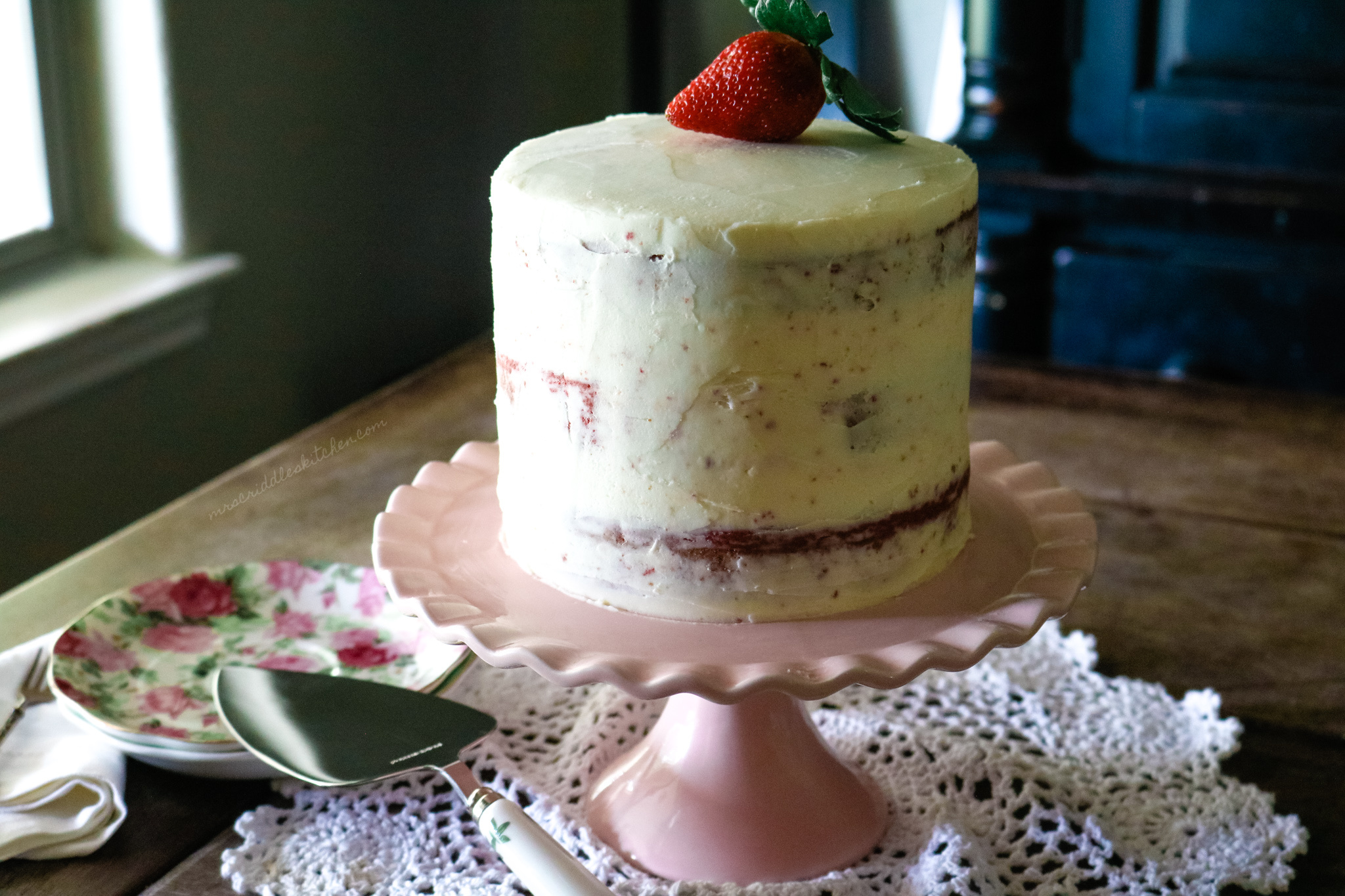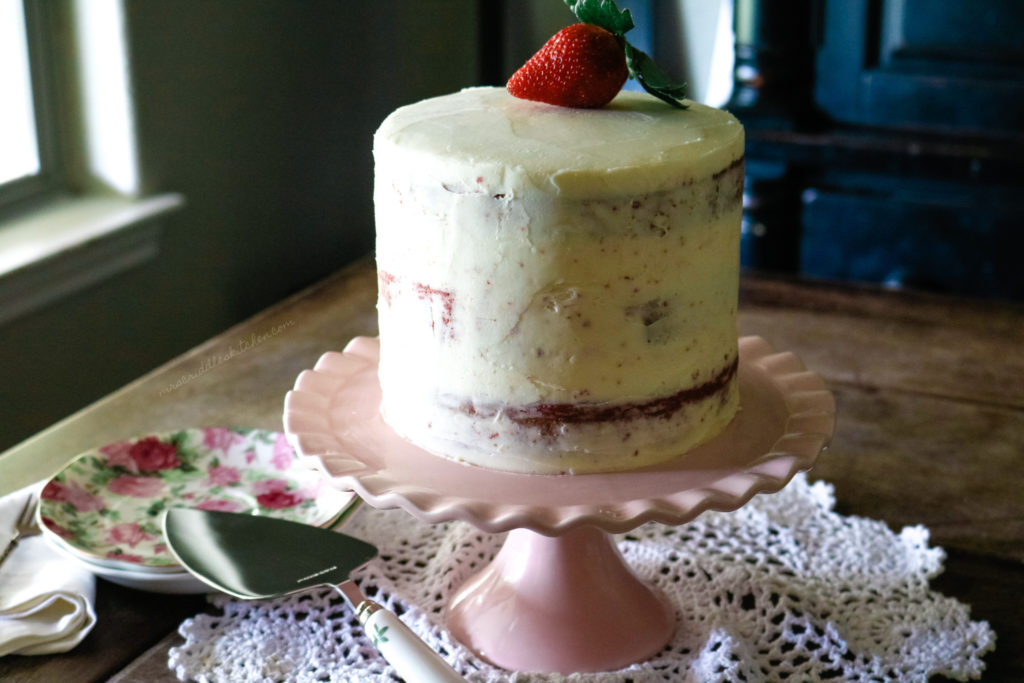 My very creative 18 year old daughter came up with a fantastic recipe for Mini Red Velvet Cupcakes! Such an enjoyable recipe that it needed a cake version. One that would be simple, yet elegant. Isn't this beautiful?!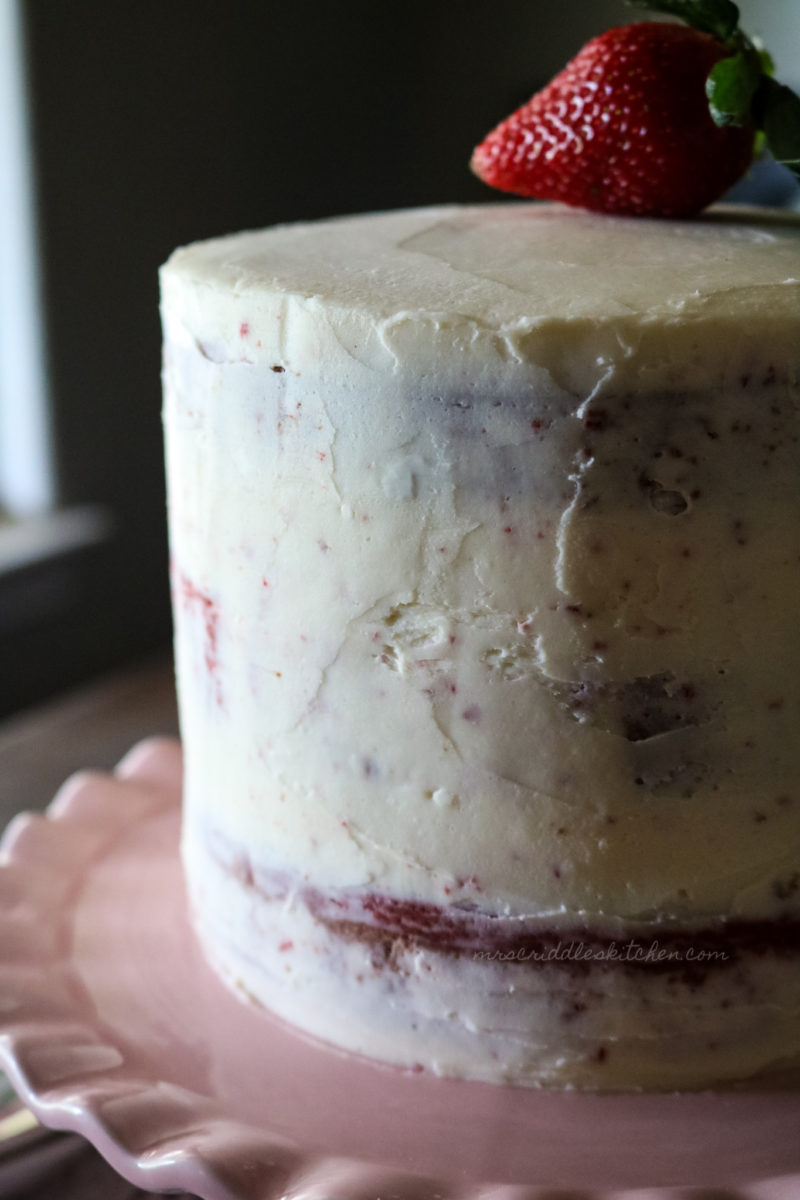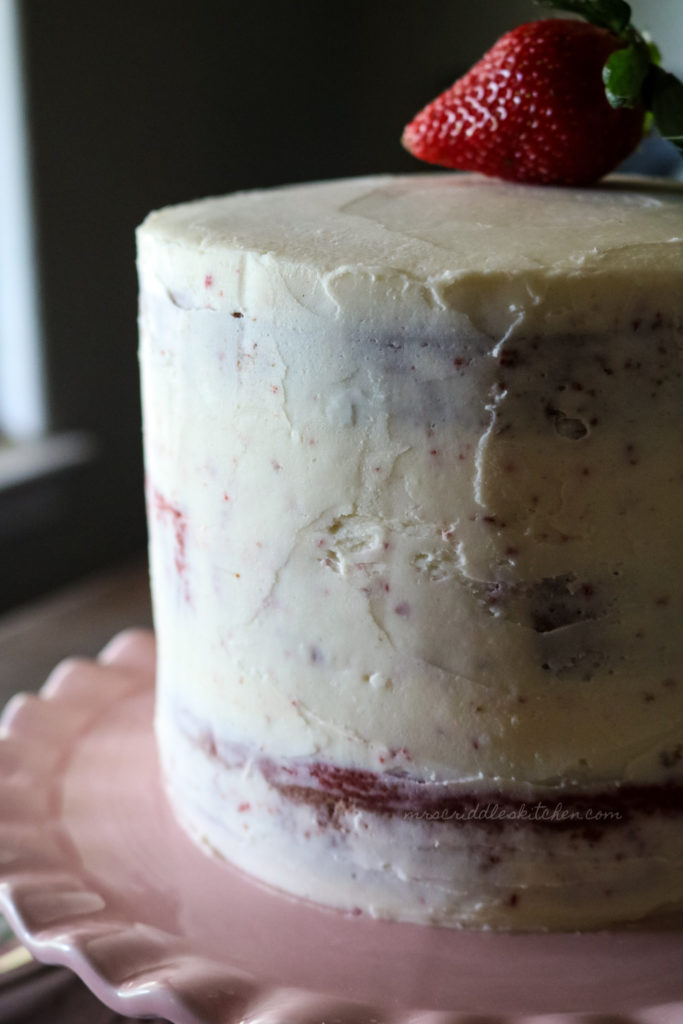 But the fabulous thing about this is that it's on plan. Woohoo, no sugar in this baby! You can indulge guilt free. Definitely a cake to take to any gathering! Think how pretty this would look at an Lady's Tea Party!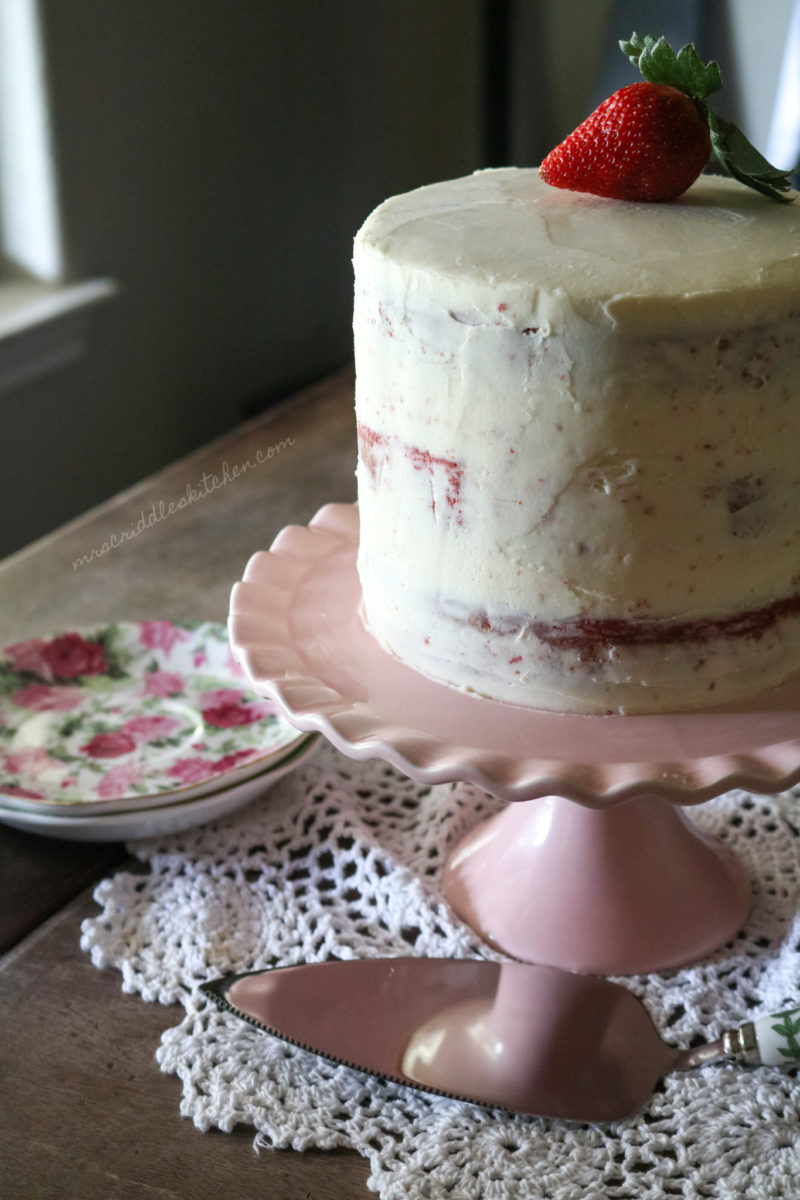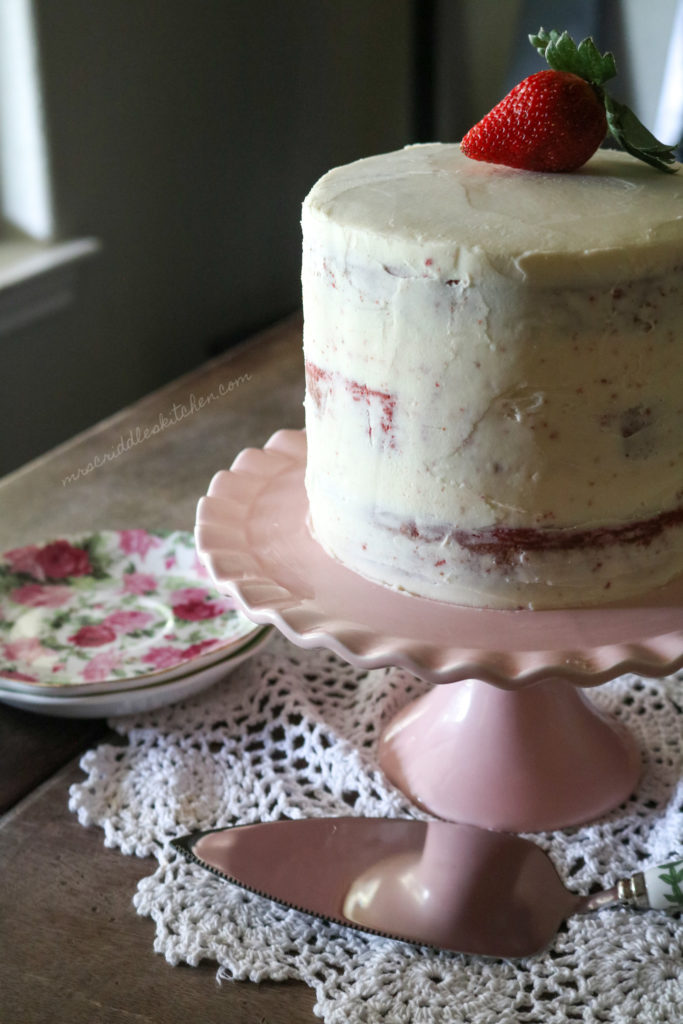 I used a smaller sized cake pan to create this Low Carb Red Velvet cake. A six inch pan to be exact. If you don't have a six in just use a the smallest size you have but bake for less time.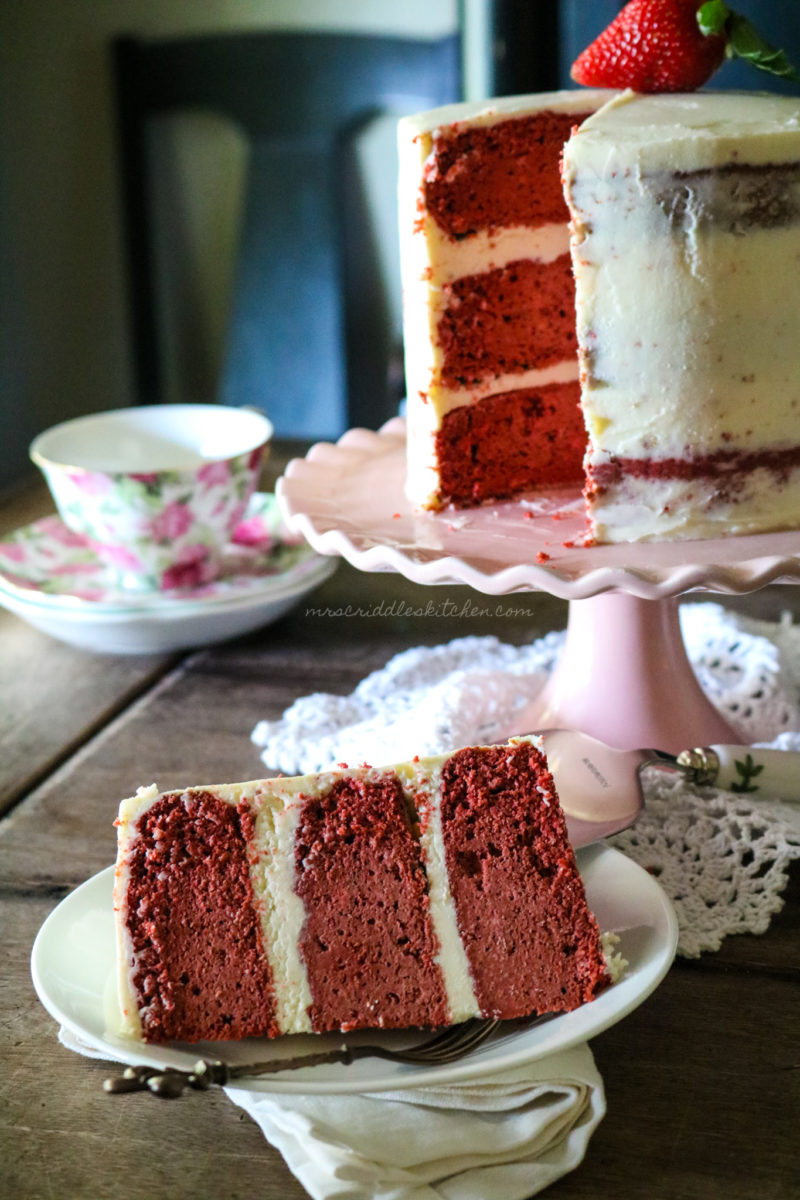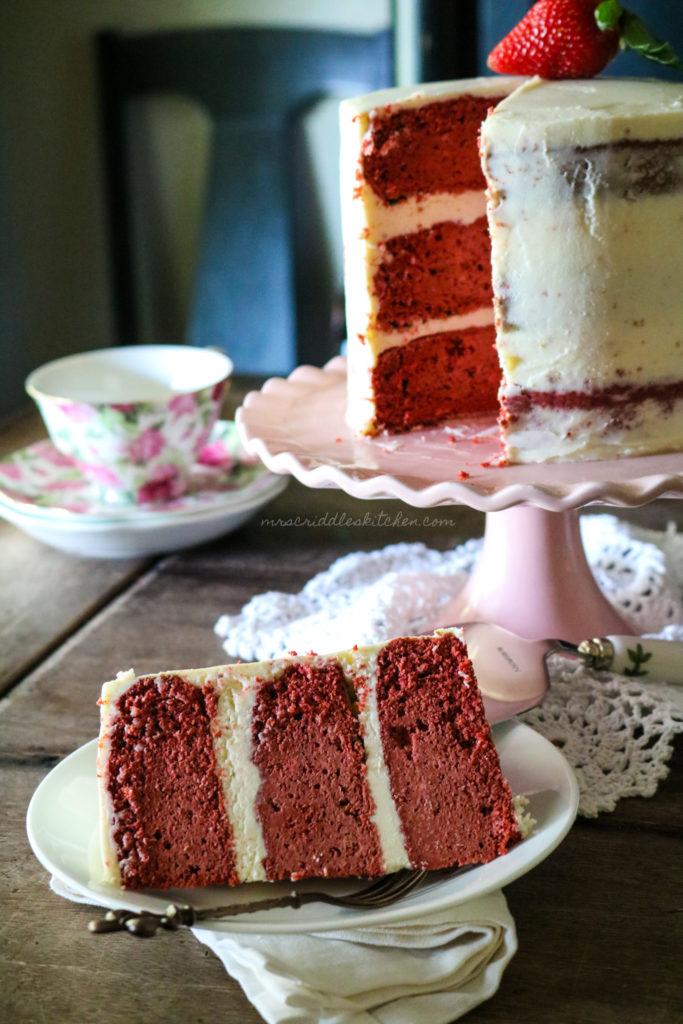 Remember this is a low carb cake so it will be a bit denser. But just as tasty! Infact, I think, it would be hard to tell the difference. For the sweetener in this cake I used Lakanto Monkfruit sweetener and the icing we powdered Swerve. Swerve has a cooling effect but I find it works best in icings because it measures cup for cup with sugar and it powdered.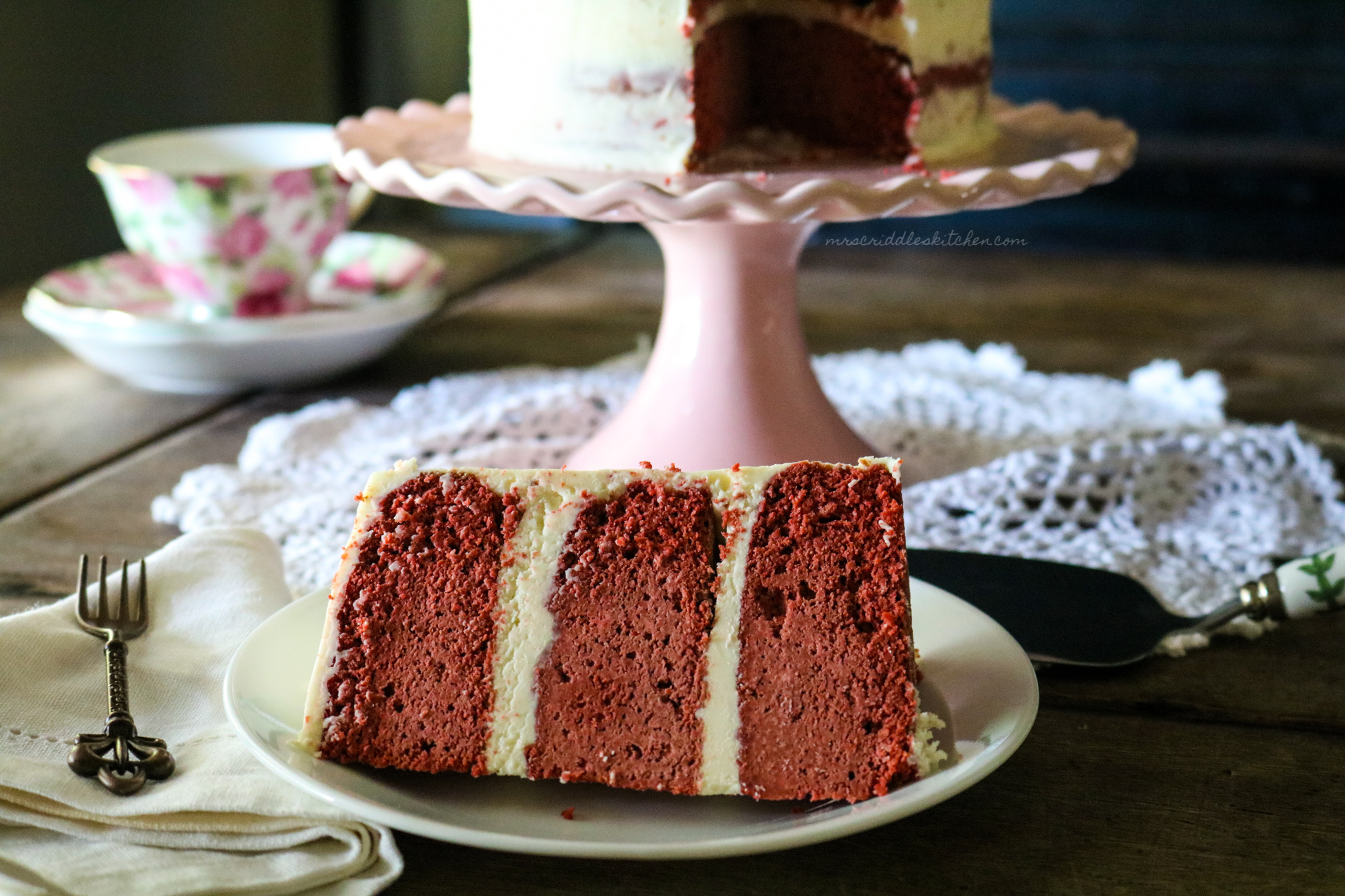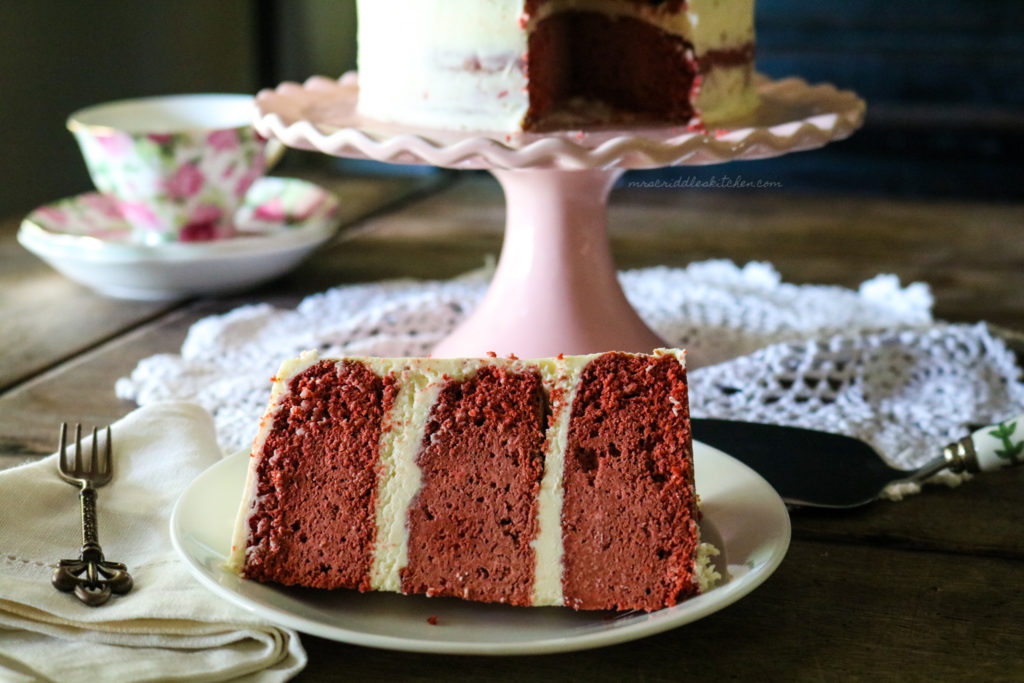 So for my Trim Healthy Mama friends this is a heavy S cake because of the full fat and lower in carbs. You can enjoy all the butter and cream cheese in this recipe without having a sugar rush.
If you like this recipe you might want to try these:
A couple recipes to try from my blogging buddies:
Strawberry Cake with Cream Cheese Frosting
Affiliate Links:
Classic Lakanto Monfruit Sweetener
Natural Red Velvet Food Coloring
Print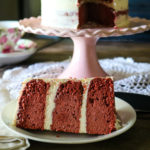 ---
Cake Batter-
1 3/4 cup of Trim Healthy Mama Baking Blend
2 tbsp. of Cocoa Powder
1/2 tsp of baking powder
1/2 tsp baking soda
1/2 tsp salt
1 1/4 cup of Lakanto Classic Monkfruit Sweetener (if using THM Gentle Sweet use 3/4 cup)
1/3 cup of melted butter
5 eggs
1 tbsp. of a natural red food coloring
1 1/2 tsp of vanilla
3/4 cup of unsweetened cashew milk
2 tsp vinegar
Icing-
2– 8 oz packages of room temperature cream cheese
1 cup of room temperature unsalted butter
2 1/2 cups of Powdered Swerve
1/2 tsp salt
1 tsp vanilla
---
Instructions
Preheat oven to 350 degrees.
For Cakes-
Grease & then line three 6″ cake pans with parchment paper and then grease top of paper.
Mix dry cake ingredients in a bowl.
In a bigger bowl mix butter, food coloring, sweetener and vanilla.
In a small dish mix the cashew milk and vinegar.
Add in the eggs one at a time and mix well until all is combined.
Add the dry ingredients and the cashew milk a little at a time.
Blend well.
Pour equally into the three cake pans.
Place in oven for 15-18 minute or until toothpick comes out clean.
Allow to cool completely and then remove from pans.
Peel parchment paper off of the bottom.
**optional- Place in the freezer in order to ice it without having a lot of crumbs.
Icing-
Mix all ingredients well.
Once cakes are completely cooled or frozen place a dab of icing on a cake stand.
Put one of the cakes on the bottom on top of the dab of icing.
Evenly ice between layers leaving enough for the top and sides.
Add fruit or leave bare on top.
Enjoy.
---