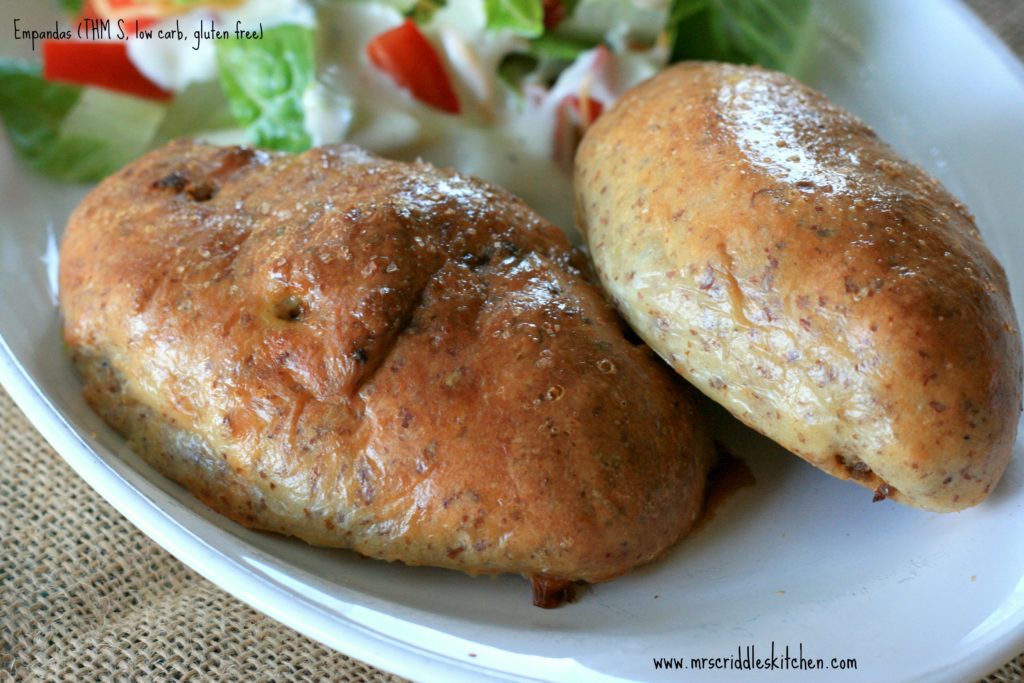 Empanadas, yall!!! I mean, for real!!! Low carb and so yummy!!!
I have made empanadas before, not low carb. I didn't really care for them then.
But I am pregnant, and when I'm pregnant I crave things. I get some of my best recipes when I'm pregnant!!
So here I am right at the 2nd Trimester Mark and craving empanadas!
I need, first, a good dough! I remember the yummy looking Bagel Dogs that are going around the THM boards.
(If you are interested in learning more about THM or ordering products, please use my affiliate link… THM STORE)
Ummm yes, I think I might have found the dough!!
Here is the link to the dough… Everything Bagel Dogs by Primitive Palate! They have some pretty awesome looking recipes too!
I didn't follow the recipe exactly. I added some of other ingredients, which I will break down in the recipe card.
I also tripled the dough to make enough.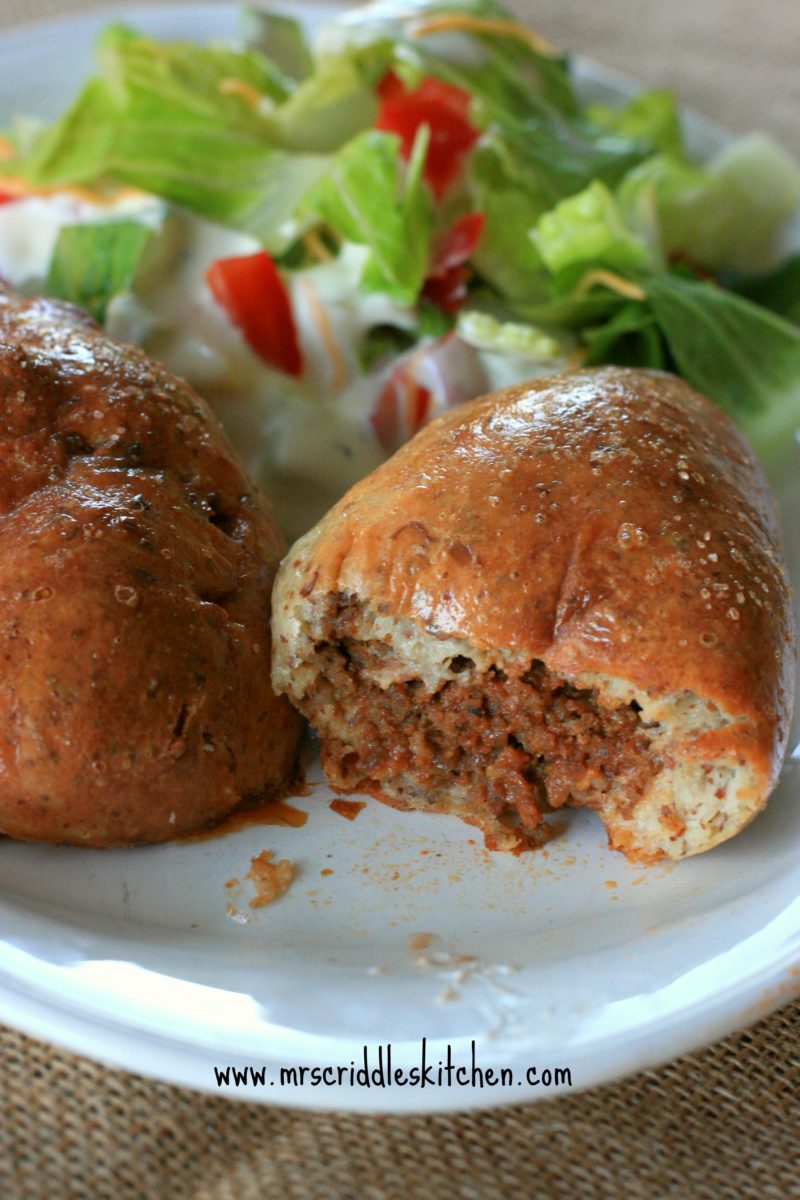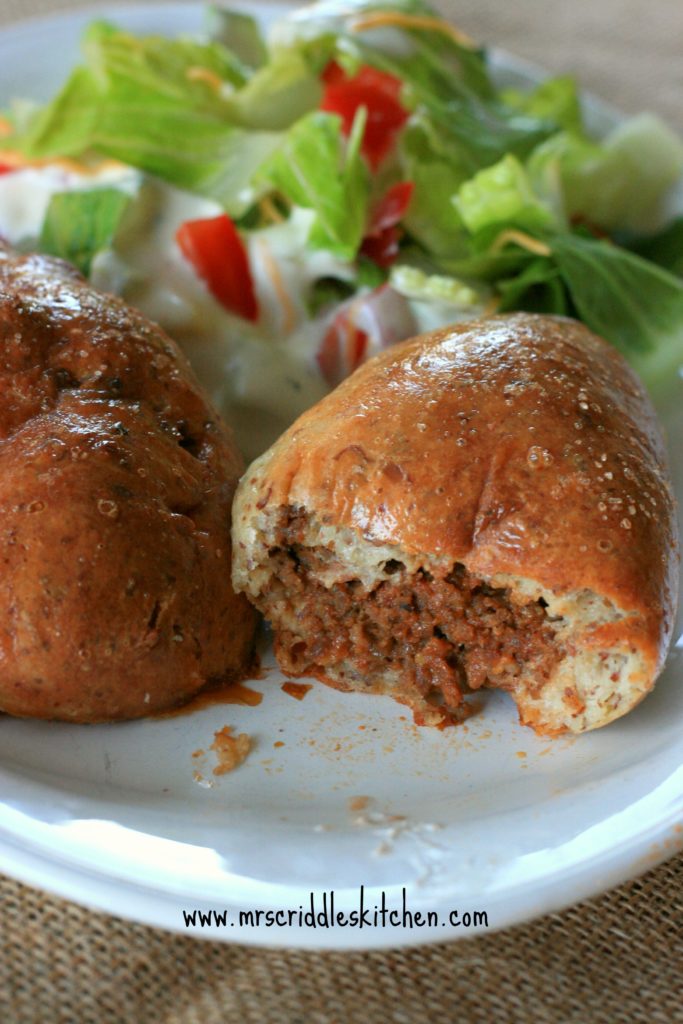 Let's start with the meat.
I have always been fascinated with flavors!
In fact, I LOVE spices and using different spices in my recipes.
I just mostly regular spices that everyone should have on hand but I also added Allspice to give it that spicy meat flavor!!
This meat filling is so full of FLAVOR! I love it!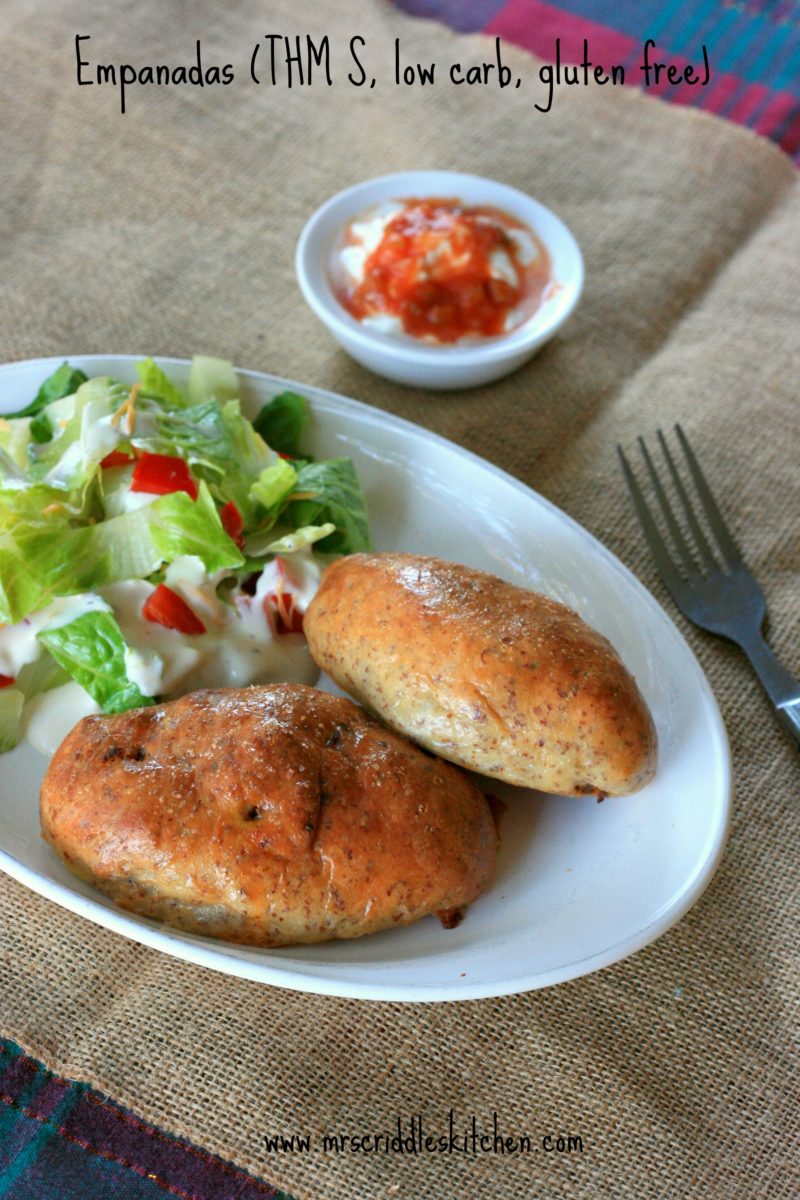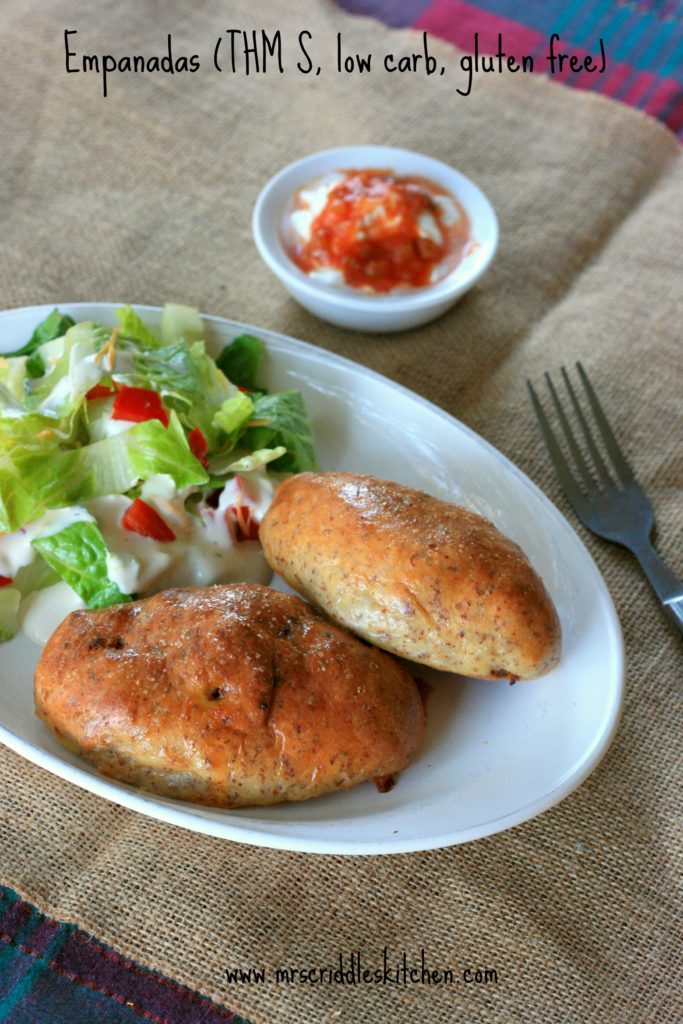 Y'all these are so good!!! My husband was blown away (I love doing that to him)!
I even got a HIGH FIVE from my 7 year old! Haha!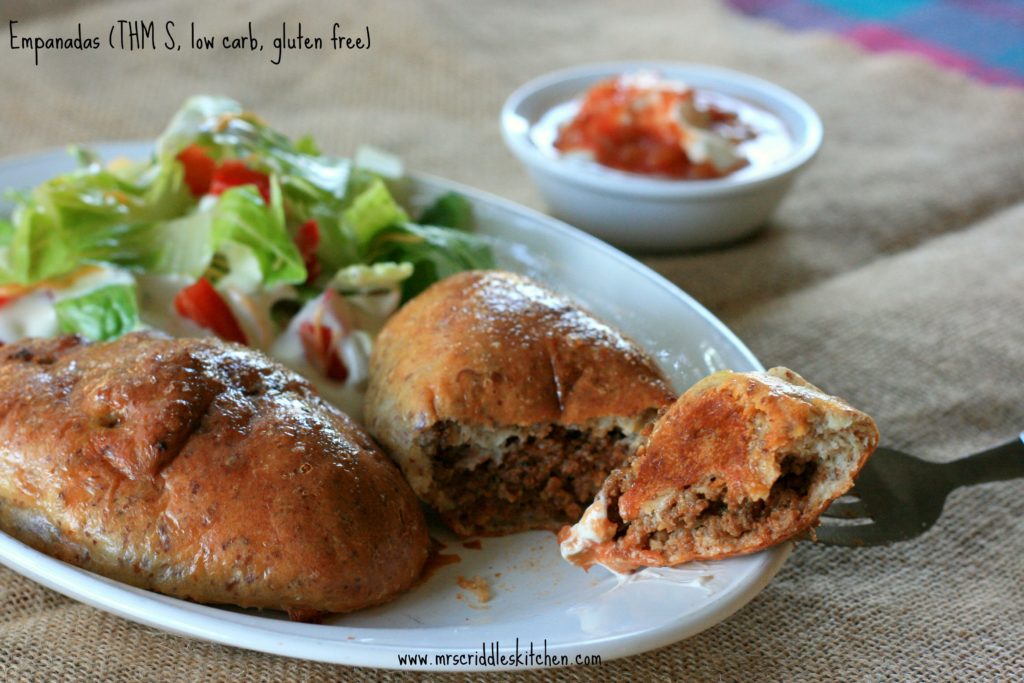 These are an S for my Trim Healthy Mama buddies! I served with a side salad and a mixture sauce of sour cream & salsa! I was going to serve with guacamole but didn't have the ingredients!
ENJOY!
Print ---
Description
A Low Carb Empanada Recipe that is flavorful! An S meal for THMer's!
---
1.5

lbs of lean ground beef

1/2 cup

of chopped onion

1/2 cup

of chopped bell peppers

4 tbsp

. of tomato paste

2

to

3

oz of cream cheese

1 cup

of shredded cheddar cheese

1 tsp

of Allspice

3 tsp

of garlic powder

2 tsp

of onion powder

2 tsp

of chili powder

2 tsp

of cumin
Salt to taste
Dough Recipe from Primitive Palate- http://theprimitivepalate.com/2015/01/20/everything-bagel-dogs/
Triple this recipe.
Do not add the topping.
Add in

1 tsp

to 1.5 tsp of garlic powder.
Add in a sprinkle of salt.
Egg for egg wash.
---
Instructions
Chop the onion and bell peppers.
Add meat to a skillet and brown with the onion and bell pepper.
Add all the spices and mix well.
If you need to add a little water add about 1/3 cup.
Add in tomato paste and cream cheese.
Mix well.
Add in the shredded cheese.
Mix up dough ingredients.
Separate into 12 balls.
Use wet hands and flatten out balls into big circles in your hands.
Fill will 1/4 a cup of meat and close dough around the meat in the form of empanadas.
Repeat, dipping fingers in a bowl of water to re-wet when needed so dough does not stick.
Place on a nonstick baking mat or parchment paper on a cookie sheet.
Mix an egg to create an egg wash.
Brush each empanada with the egg wash and sprinkle with garlic powder and salt.
Bake at 350 degrees for 25-30 minutes until you get a golden brown!
Serve with salad or guacamole & salsa.
Enjoy!
---
---