Mexican Brown Rice- a healthy alternative to white mexican rice. It is low carb & a THM E.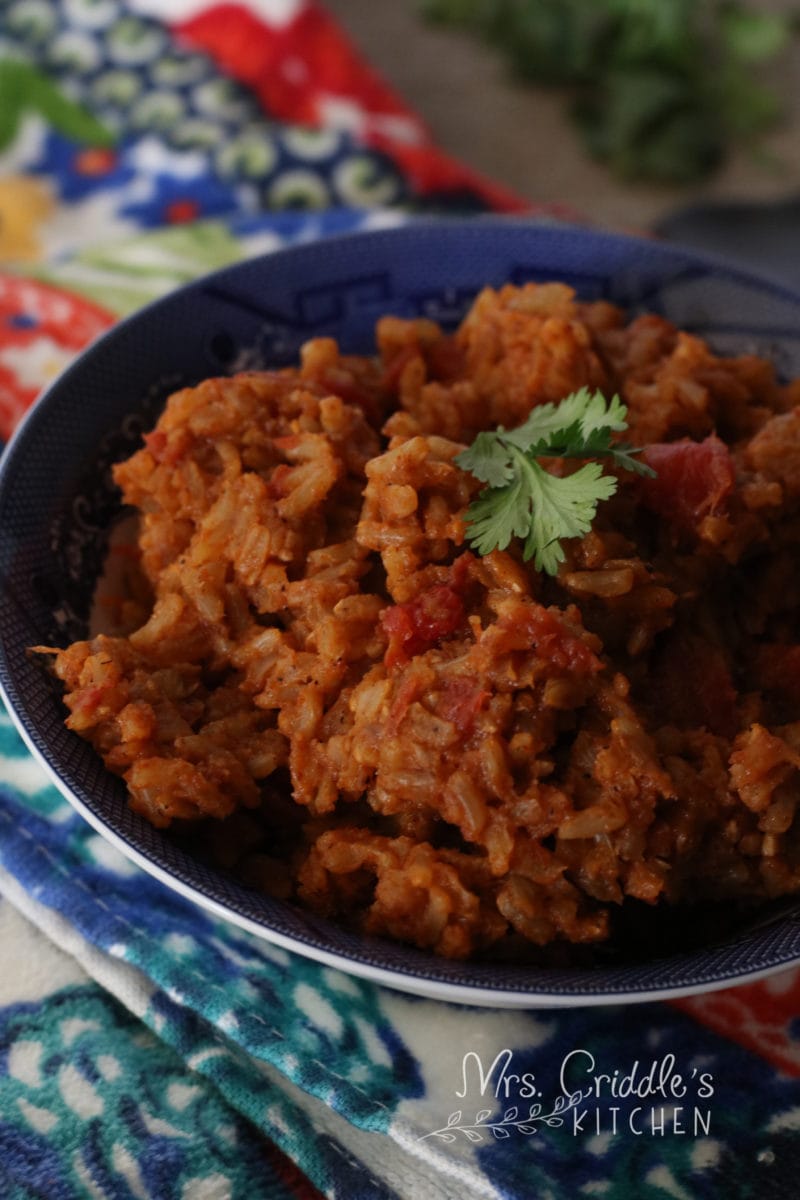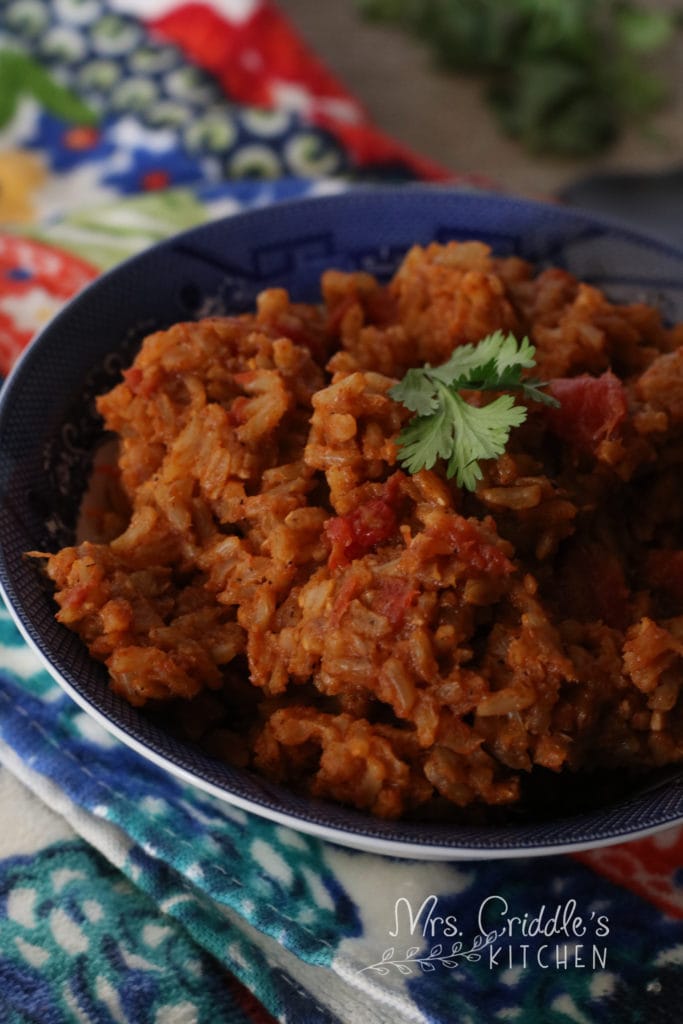 (This post may contain affiliate links from Amazon or Trim Healthy Mama.)
Mexican Rice is probably a great side dishes… but since I rarely serve white rice to the fam I had to come up with a way to make it using brown rice. Bam! My kids LOVE this. It's not exactly the same thing because of the more earthy taste of brown rice but close enough to ENJOY it.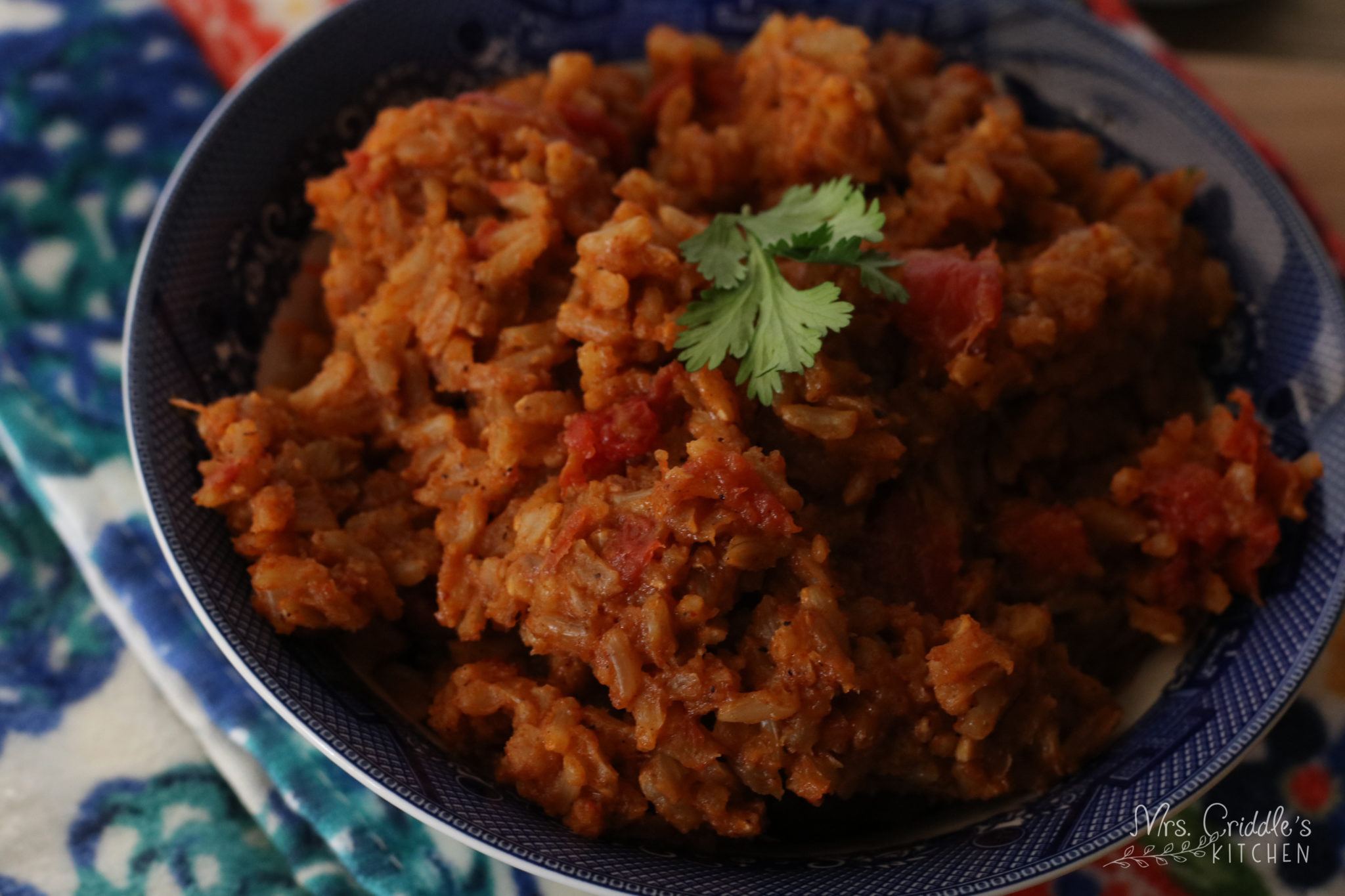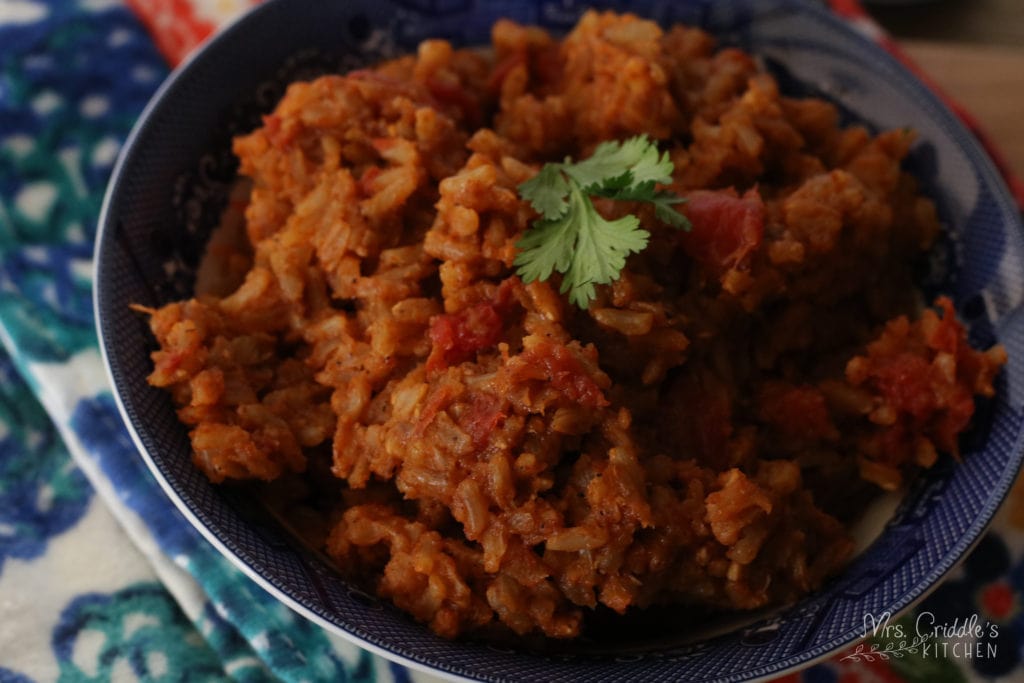 Mine tends to be a little more on the moist side than the dry side. But I DO NOT like dry dishes anyway so that doesn't bother me a bit. This dish is also a perfect E side dish for Trim Healthy Mama meals. And not to mention it's pretty easy to make!!
Start by heating up a couple of tablespoons of olive oil in a pot with a lid on medium heat. I use my DUTCH OVEN, which I adore! I do have a couple of Dutch Ovens and given the chance would probably have 10 of them. They are the perfect soup pots, roast pots, baking chicken in oven pots, etc. But any pot with a lid will work.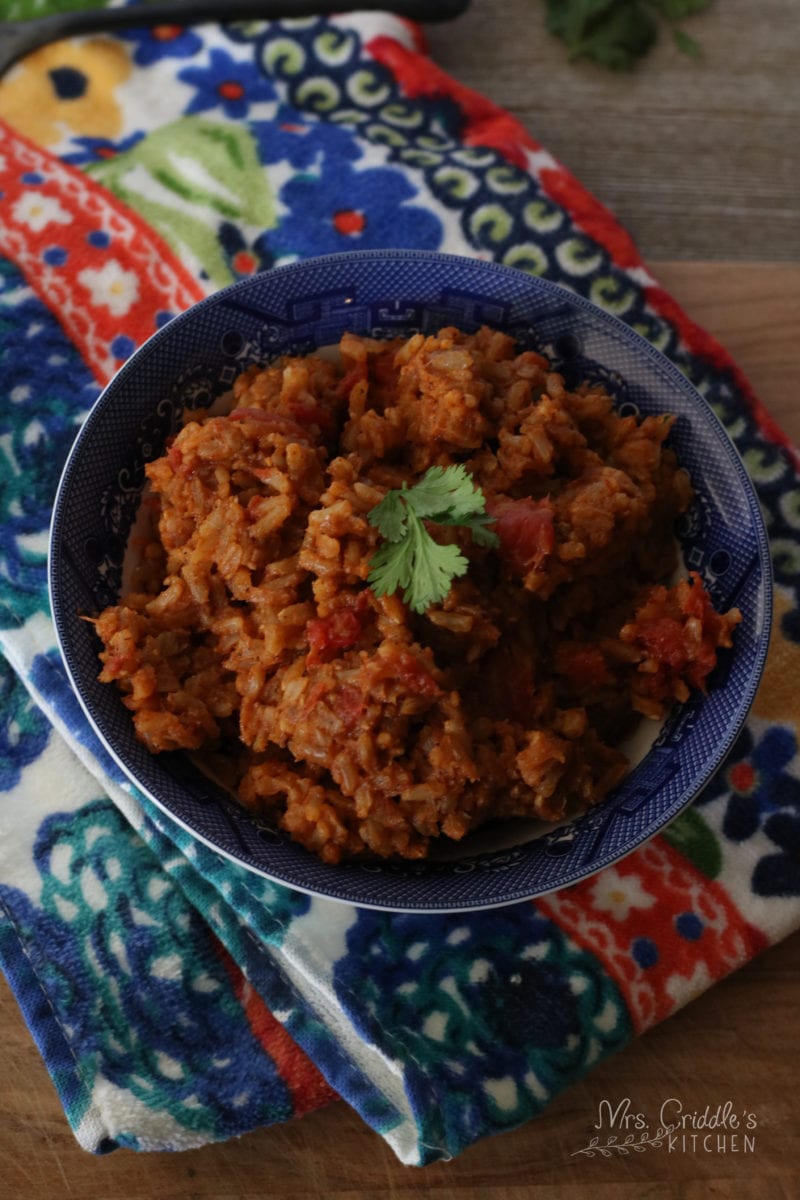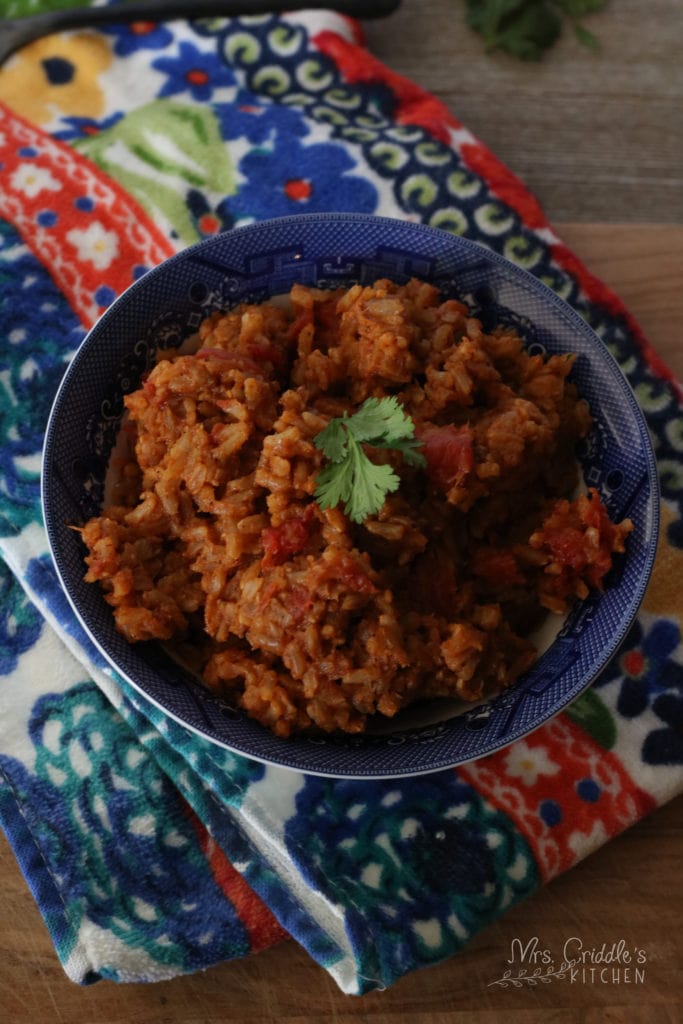 Here is an easy break down of how to make the Mexican Brown Rice…
Add your chopped onion and garlic to the heated oil. Once your onion and garlic are cooked tender, pour the brown rice in. Cook that for about 5 minutes or so. Pour in fat free chicken broth, add the tomato sauce and spices. Once it begins to boil, cover and lower temp to simmer. Simmer for 20-35 minutes. Take lid off and stir the rice. Add in the diced canned tomatoes and mix. That's it. I serve with Grilled Chicken with Mango Salsa!
Recipes you may want to try:
Grilled Chicken With Mango Salsa
Items you may want to purchase:
Print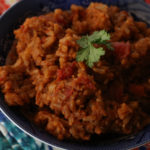 Mexican Brown Rice- THM E
---
1 tbsp avocado oil
1/2 a large onion chopped
2 cloves chopped garlic
2 cups of uncooked brown rice
3 1/2 cups of fat free chicken broth
6 tbsp of tomato sauce
1 tsp. chili powder
1 tbsp. cumin powder
1 – 15 oz can of diced tomatoes, drained
Salt to Taste
---
Instructions
Chop veggies.
In a Dutch oven add the oil and heat on  medium heat.
Add veggies to the heated oil.
Cook until tender.
Add the brown rice and cook for 5 minutes to toast the rice.
Add in the chicken broth, spices, salt and tomato sauce.
Boil then turn heat down and cover to simmer.
Simmer for 20 minutes then stir.
Rice may need to cook longer until all broth is absorbed but it will be slightly more moist than regular Mexican rice.
Once rice in done add in the diced tomatoes.
ENJOY!!
---