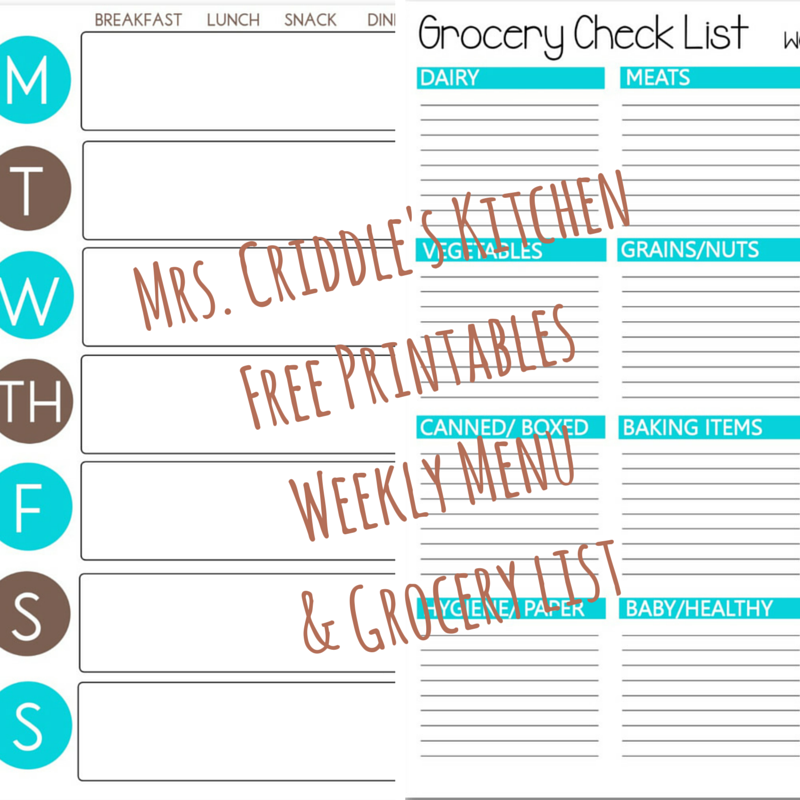 Who doesn't love free, right? And free that is printable? And free that is helpful? I am so excited to share this Free Printable Weekly Menu & Grocery List with you!!!
Being organized in the kitchen is a BIG DEAL to me!
Not that I am all that organized but a girl can try, right?
One of the BIGGEST HELPS for staying ON PLAN as a Trim Healthy Mama is being prepared! Having a Weekly Menu & a Grocery List is crucial! And honestly, it helps that budget too!
Learn more about Trim Healthy Mama (<—here/aff link) and learn how to keep it simple and ON BUDGET with…. Ways To Create Cheap THM Meals
So here are is FREE PRINTABLE WEEKLY MENU (CLICK ON THE PHOTO)-
Here is the FREE PRINTABLE GROCERY LIST-
SPECIAL PROPS TO Jenne Kopalek with Pumpkin Beans for creating these lovelies for me!!