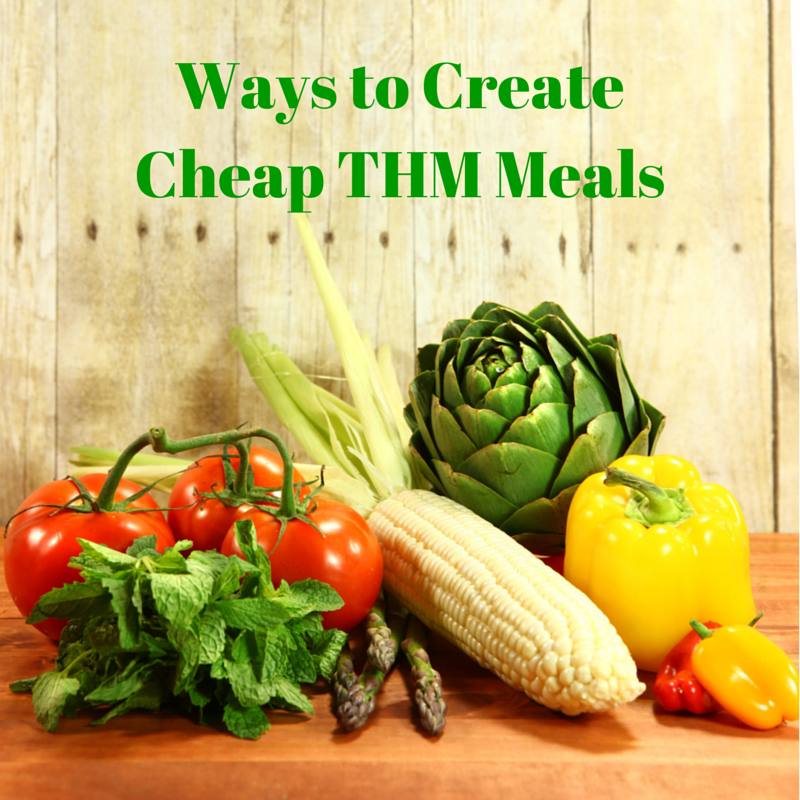 Ways To Create Cheap THM Meals
I've had several people ask how me for examples of ways to feed the family the Trim Healthy Mama way on a budget. It's really not that hard! Yes, there are special ingredients you can buy if you want but that's not something that is necessary to start. Really it's about tweaking what you already do, staying away from white sugars, white flours & bad oils! THM is THE BEST way of eating I have ever come across! You get to eat amazing foods that TASTE SOOOOO GOOD and not only lose weight but you feel physically so much better!
I'm going to give some examples of what I would do to keep the cost down and feed my family the THM way!
Stock up on in season or on sale fresh produce. Clean, chop and freeze it right away!! Frozen produce is a huge money saver not to mention a huge time saver! If you buy vegetables or fruit that is in season you will get the best bang for your buck. I cut my vegetables in different styles for different meals. I freeze them in containers, chopped small, for soups, chopped large for stews or for tacos and sliced for fajitas, etc. I will have some separate veggies (like onions) to add to dishes that call for one vegetable. These are the main veggies I freeze: bell peppers, onions, zucchini, squash. Garlic, celery, mushrooms should all work ok. And I have read that Squaghetti Squash also works well froze too! For fruits you can also do individual baggies of cleaned, chopped, frozen fruits for smoothies. Again, I buy lots of strawberries (or different berries, in season) during strawberry season to freeze. That really beats buying bags of strawberries later at higher prices.
Plan your meals around the sales at your local store. If sweet potatoes are on sale, find wonderful ways to use them in your meals! Menu planning is a HUGE way to save!! Start with a one week THM menu. Find new favorite THM meals that work for your family and rotate them every week or two weeks. Or you can tweak your old family favorite recipes to be THM friendly. Keep with those favorites. It makes it easy to plan your meals and easy to know what to shop for. Over at Darcie's Dishes you will find lots of wonderful THM Menus to help you with planning. Darcie also has WONDERFUL advice on keeping a stocked THM Pantry and other great tips!! I also have menus & lists you can check out here… MENUS & LISTS.
Another tip… If you cannot purchase any of the favorite THM Products try setting aside a little here and there from what you saved on your budget and go in with a friend to make a purchase, splitting the shipping cost! Or get together with your local THM group for an even better shipping cost!
E meals are GREAT money saving options!! Most people struggle with their E meals. But honestly E meals are the E-asiest way to keep the cost down! Think about going meatless a couple times a week. Your grocery budget will thank you for that.
My favorite E meals…
LENTILS!!! You guys… that may sound like a foreign word to you but you need to go buy you some lentils and try them! They are my FAVORITE legume (they are not quite a bean). These guys are soooo full of protein and so incredible healthy for you! If you have a garden just use your garden veggies to fill a big pot of lentils with. I make mine with basically 4 ingredients… lentils, veggies, fat free broth (you can make your own delish bone broth here is a great recipe here) and seasonings. I usually use whatever veggies are in season or that I have on hand that's frozen or fresh!
BEANS!! Beans go sooooo far to help keep the cost down. You can make soups and sides with these. Even desserts!!! Canned beans and dry beans are very decently prices! Try to get the low sodium if you can without any added junk! Here are a few of my favorite Bean Recipes: Spicy Bean Soup, Garbanzo Bean Soup, Easy Crockpot White Bean Soup, Texas Chicken Tortilla Soup (just add beans to make this an E).
Oatmeal! A great breakfast or lunch and so filling too! You can do baked oatmeal or cooked oatmeal or oatmeal breads. Here are a few favorites. Also the THM Pancakes are made with oatmeal.
So far we are keeping the grocery bill pretty low.
Next buy meat that is ON SALE!! Once again this goes back to the grocery sales ad… plan your meals around them! Or, if you can, buy meat in bulk. We buy all of our chicken and beef from Zaycon Fresh (<— affiliate link)… that helps hugely for us. Right now Zaycon is selling their boneless skinless chicken breast for $1.69 a pound. To me, that's pretty incredible! You do have to buy a minimum of 40 lbs but it can go pretty far! Try pounding the meat out to make it go further. That's my little tip. Also, when you freeze your fresh meats lay them out flat or flatten them out so that they take up less room in your freezer and so they thaw quicker too!
EGGS!!! Eggs are wonderful protein! And so useful, not to mention pretty cheap! We eat eggs A LOT! Eggs in butter, egg tacos, quiche, egg puffs, crepes, egg salad, deviled eggs, omelets, eggs in a salad, the list goes on and on!
Go for sides that are filling… brown rice is another great E side dish that is very filling! Sweet potato too in an E meal. For an S, you can do zucchini or broccoli or a big fresh salad. Eggs are a great side too! Here are some of my favorite sides that are cheap. Sweet Potatoes, Green Beans, Deviled Eggs, Cole Slaw, Brown Rice Pilaf, Zucchini Au Gratin.
SMOOTHIES! Smoothies are great fillers!! Use the on sale fruit that you froze! You don't have to have the wonderful THM Whey protein to make smoothies. It is so awesome to have it but you can make do by using greek yogurt (which if you make your own is super inexpensive) or even cottage cheese. Remember, to keep in an E, you want to use 1 or 2%.
HOMEMADE SAUCES, DRESSINGS, SALSA, SPICES!! YES seriously, once you make your own, you won't want to buy. It's way better quality, without all the junk. And it's fairly easy!! Here are some of my favorite sauces that I use all the time!!! I make homemade salsa & spices a LOT!
Ok, since we are talking cheap… you can make your own on plan bread if you don't want to buy Sprouted breads. I recommend trying Gwen's Nest's fermented bread recipe! I was hesitant to try because I thought it was going to be a big deal to make… not so. I literally threw it together in minutes and placed it in my fridge the next day, let it sit and then used. Simple and easy! There are a couple great recipes for bread in the Trim Healthy Table cookbook as well as the Trim Healthy Mama Cookbook!
NOW… how about CHEAP menu ideas?
Breakfast-
Eggs cooked many different way (egg tacos, omelets, crepes, quiche, egg puffs, eggs in butter, eggs scrambled with cheese)
Oatmeal (cooked or baked with fruit)
Smoothies
Granola (homemade granola is the bomb)
Lunch-
Egg salad
Soup
Lentils
Smoothies
Dinner-
Chicken & Brown Rice Soup
Lentils
Spicy Bean Soup
Dirt-E Rice
Taco Salad
Spaghetti (using either veggies as the pasta or a box of Dreamfield's)
Chicken and Brown Rice Casserole
Eggs for dinner
Chicken Noodle Soup
Egg Roll in a Bowl
Peppers and Sausage or Cabbage
Sides-
Deviled eggs
Veggies and a homemade French onion dip
Fruit & yogurt
Baked or Mashed Sweet Potato
Cooked Brown Rice
Cooked beans
Cole Slaw
Roasted vegetables
Cooked frozen veggies
Snacks-
Smoothies (check out the book for many wonderful smoothies)
Boiled Eggs
Fruit and Yogurt
Deviled eggs
5 Things I Had To Have on my THM Lifestyle
1. Of course the Trim Healthy Mama book! I first ordered the E-book. It worked for me until I could buy the paperback. It's really a preference! Some love the e-book and others love the paperback! The ebook is easy to reference back too if you are out and about and have a smart phone that you can sync it with. Also, find you several good bloggers to follow to help encourage you on your THM journey!
2. A good sweetener (if you are just starting out, go for the Truvia or Erythitol or Xylitol later you can go for the stevias). I use the THM Sweet Blend & Liquid Stevia mostly. Both of these last a long time!
3. A good fat like coconut oil to have on hand to replace canola. I also love Red Palm Oil! Once again you can go in with friends to purchase on line at a better price!
4. 0% Greek Yogurt! I think this is a big help! If you cannot buy the whey protein you can always make your own or buy your own yogurt. Here is a tutorial on making your own: Briana Thomas … it's actually not hard! I have made it! It turned out wonderful and was very tastey!
5. Low Carb Wraps or breads that are on plan! This may seem an expense that you don't want to do but honestly this helped me so much in the beginning of my THM journey to stay on plan. I actually carry some in my purse in case I am going to be eating out.
The Trim Healthy Mama Store has really good prices on things that do last a long time.
Here are some of my favorite purchases (affiliate links ahead)- THM GENTLE SWEET, THM STEVIA, THM PEANUT FLOUR, THM OAT FIBER, THM GLUCCIE
I HOPE this has helped you or given you some ideas on how to plan your THM meals on a budget.