Chicken & Brown Rice Soup
(This post may included affiliate links.)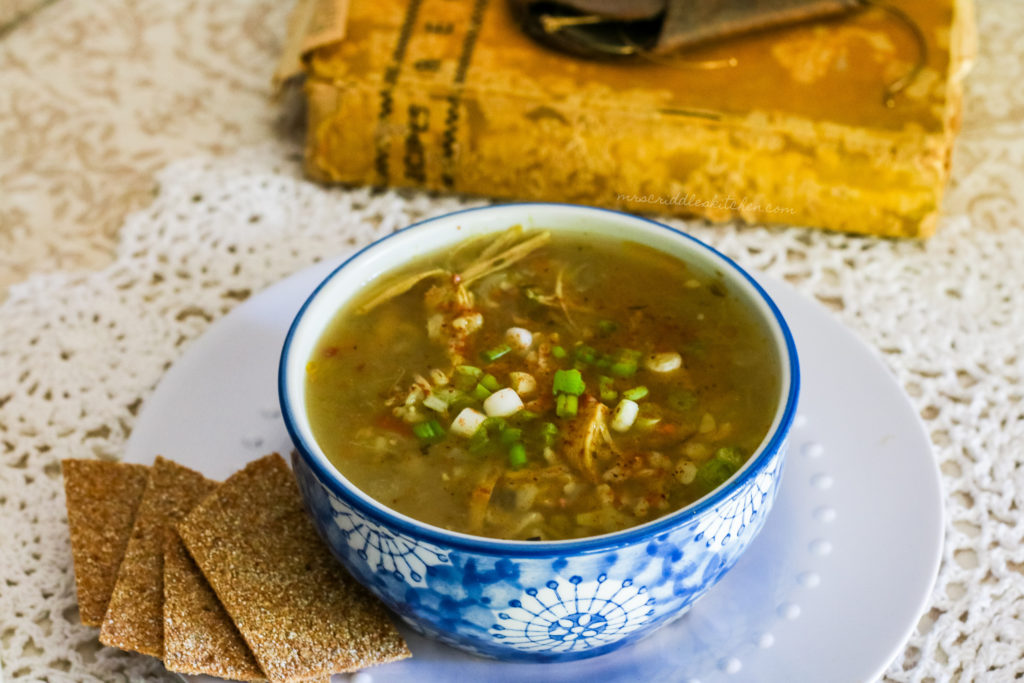 This Chicken & Brown Rice Soup is a big family soup. It's comforting and can be pretty quick if you have frozen veggies in the freezer & already cooked brown rice. I've made this two ways. One is in my Multipot by Mealthy & the other is in a slowcooker. I personally like the Multipot version way better because it is so quick & easy. You can do this in a slow cooker but it definitely takes longer.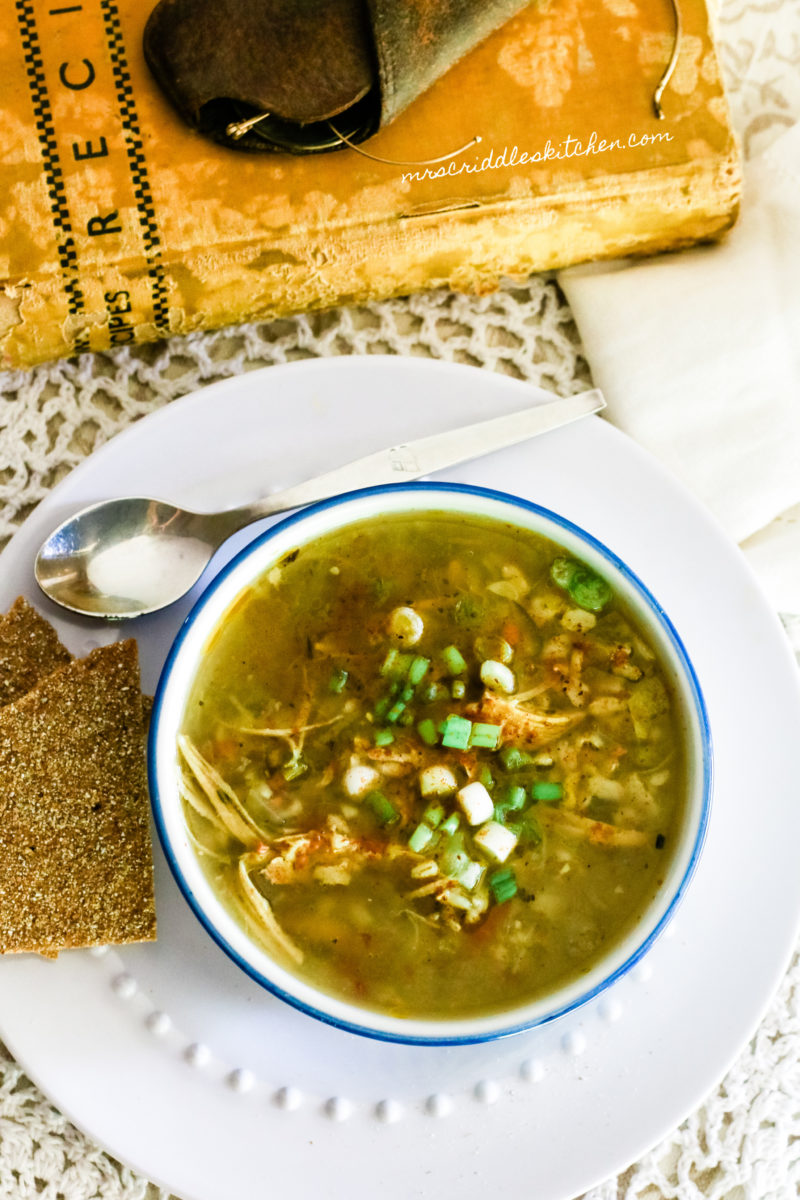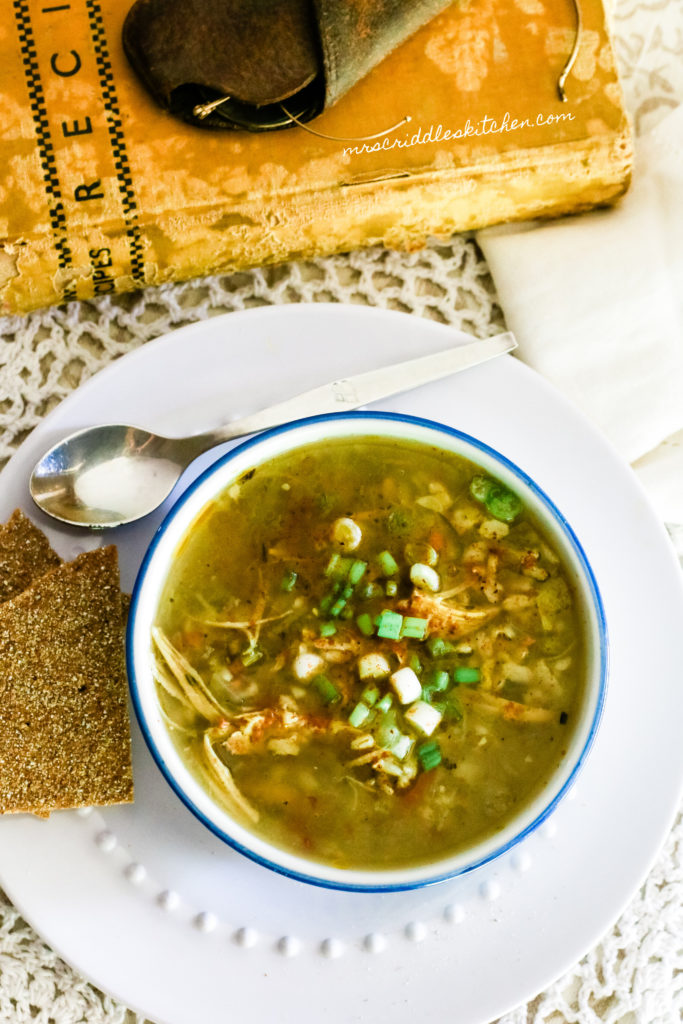 For this soup, I literally drop my chicken breasts in the pot, add my chicken broth, cook the chicken and then add in the fresh or frozen veggies!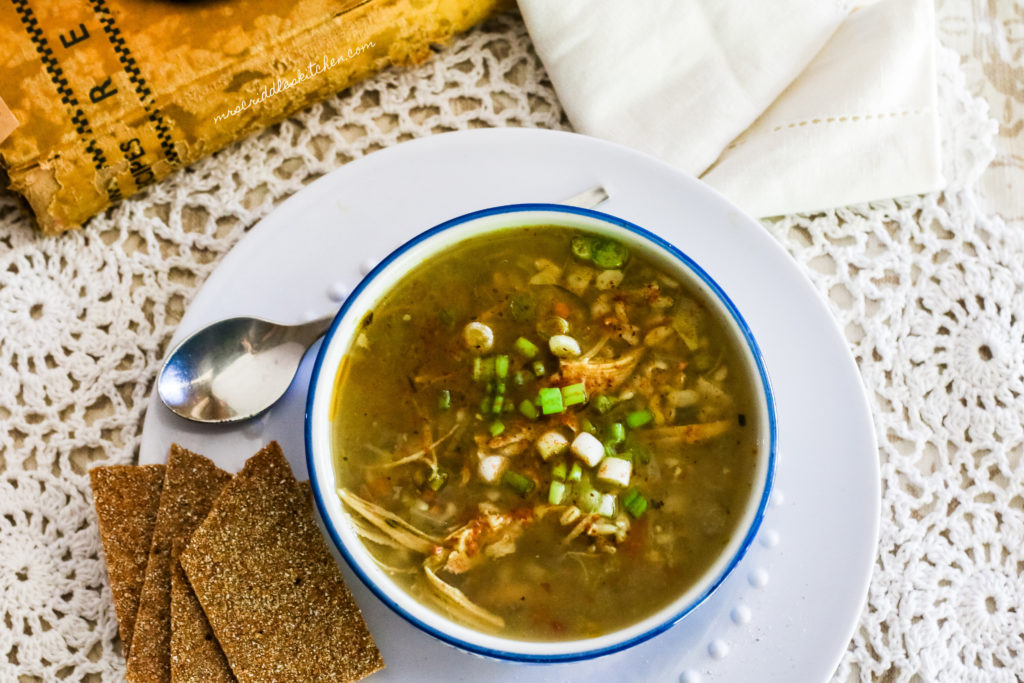 For the veggies I love to use a LOT of different types but mostly what I have on hand. For the soup pictured I used a frozen mix I had already cut up… that included onions, bell peppers, zucchini & yellow squash. Food prepping before hand REALLY makes life easy! I also add in frozen okra! Get your okra in any way you can! The healthy benefits are amazing!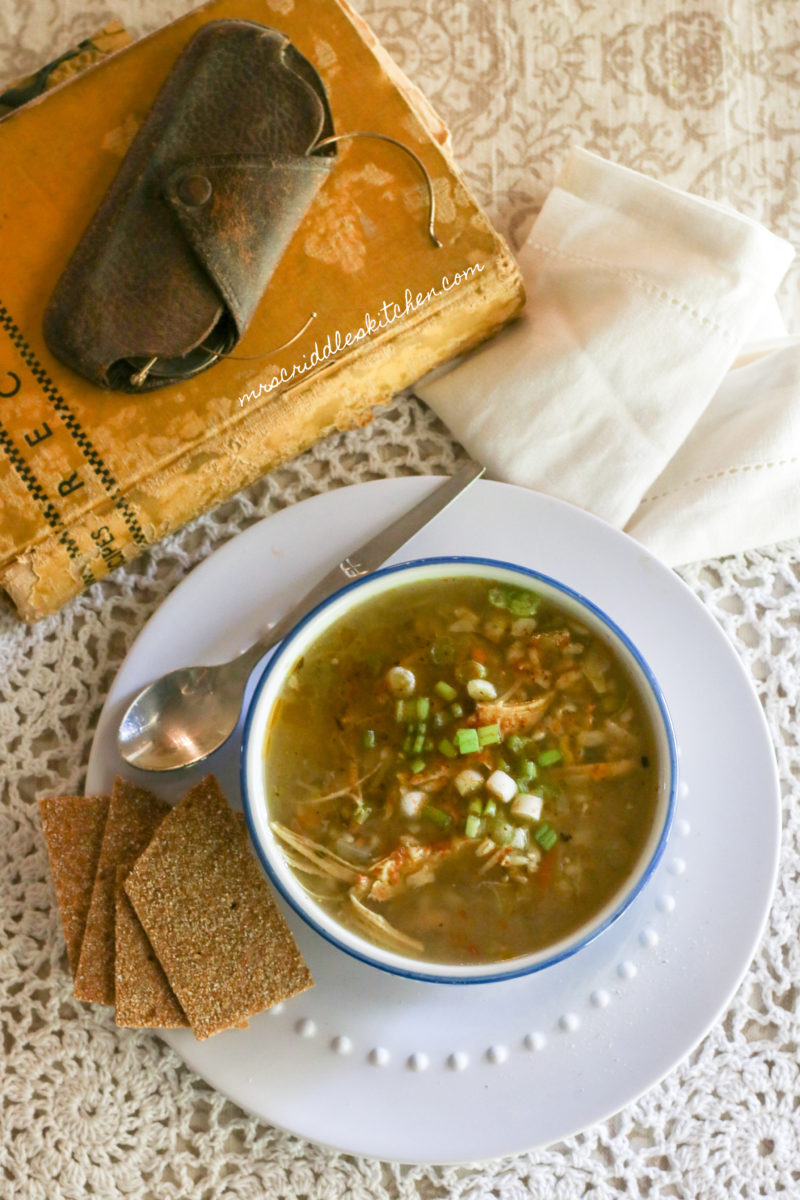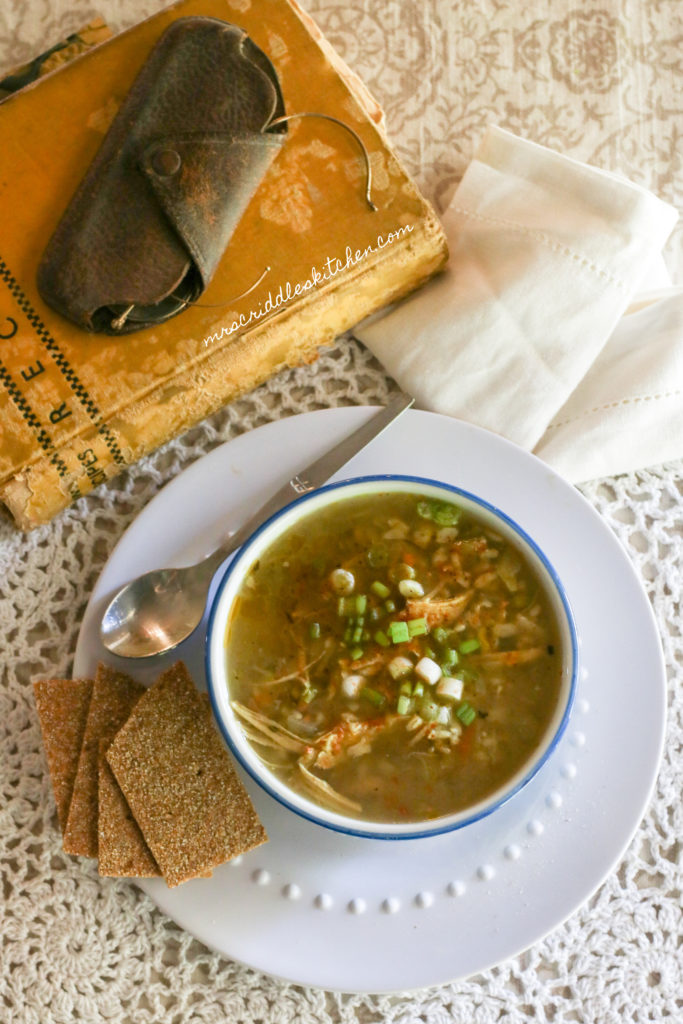 Let's talk spices… this soup can really ROCK when it comes to flavor if you use the correct spice combination! I LOVE to use this combo: pink mineral salt, pepper, garlic powder, curry, turmeric & then several good sprinkles of Bragg's 24 Herbs and Seasonings. I've used that mix for years and love it!
I usually purchase this through Thrive Market. Thrive Market has really good spices & other ingredients I like to use that I cannot find everywhere.
If you use this link you can get 25% off your first order: Thrive Market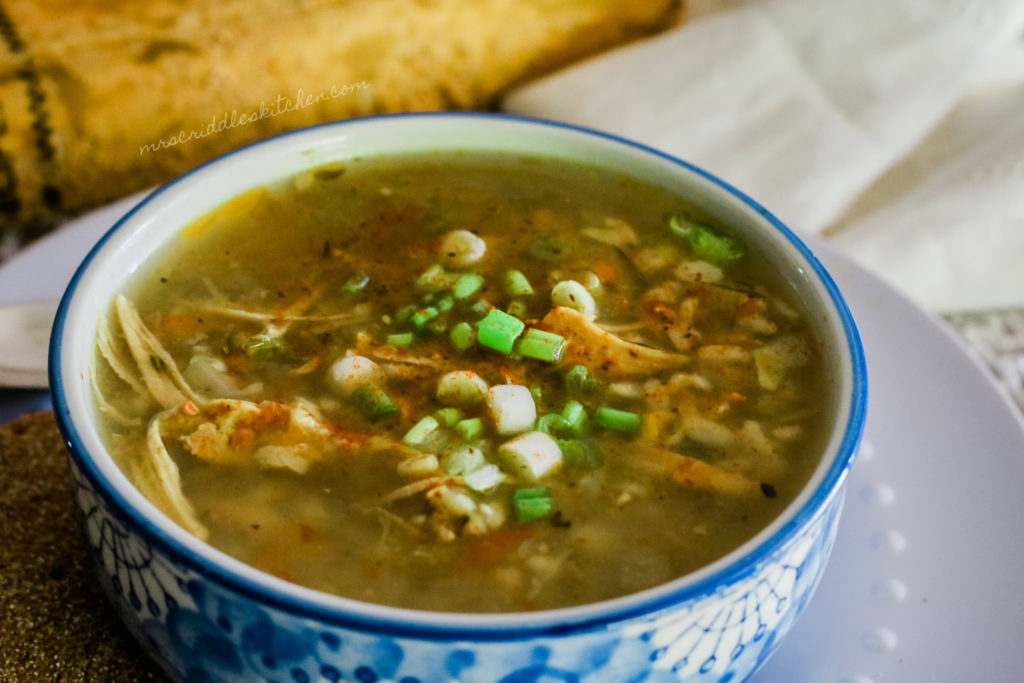 If you follow along with Trim Healthy Mama this soup is a THM E soup. Which means it is lower in fat & higher in good carbs. It's thick and very comforting. You can add more or use less of the cooked brown rice to thicken it up. You could also toast up a piece of sprouted bread to go along with this.
If you are wanting more of an FP soup check out my FP Chicken Soup Recipe Here: Easy Chicken Soup
Hope you enjoy!
Here is my affiliate link to Trim Healthy Mama store
Also, if you are interested in learning more about the Mealthy MultiPot which I used for this soup you can check it out here: Mealthy I love love this MultiPot! Mealthy was so generous to let me try one out after I ruined my InstantPot by pouring ingredients into it without the pot being in place. UGH! But I am loving the Multipot!! You can also get a CrispLid which works like an AirFryer!! WOOHOO!! What I absolutely love about the MultiPot is that you can saute' and cook without the lid if you need to brown up meat or veggies!
Here is my affiliate link to purchase one: Mealthy Multipot
Print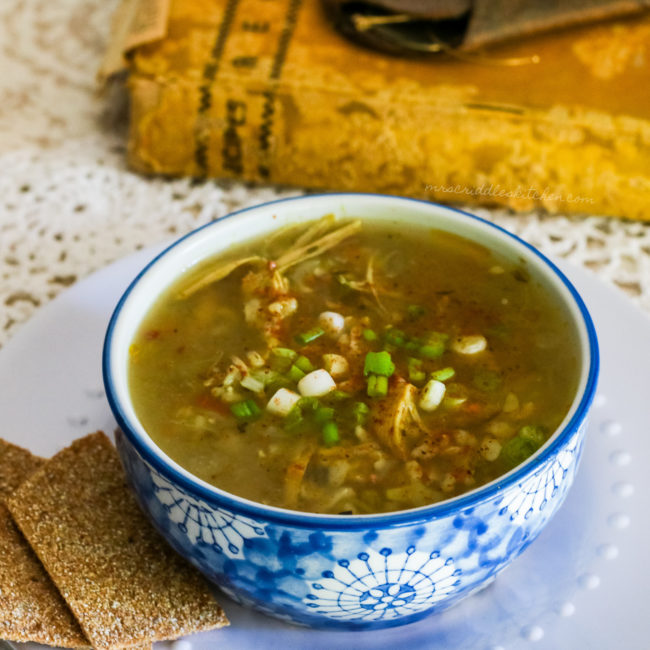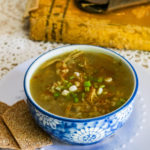 Chicken and Brown Rice Soup (THM E)
---
Description
This Chicken & Brown Rice Soup is a very comforting, lower in fat and higher in good carbs soup that is full of flavor.
---
2 or 3 boneless skinless chicken breasts
For the vegetables you can use whatever you happen to have on hand.
I used a frozen mix of: 1 cup onions, 1 cup bell peppers, 2 cups of zucchini, 2 cups of yellow squash & 4 cups of okra.
4 cups of chicken broth (fat free)
4 cups of water
4 cups of cooked brown rice
Spices:
1 heaping tsp of pink mineral salt
1 tsp pepper
1 tsp of garlic powder
1 tsp of curry
1 tsp of turmeric
Several shakes of Bragg's 24 Herbs & Seasonings
---
Instructions
Cut up your chicken breasts into pieces.
Place into your Multipot or InstantPot.
Add in the chicken broth.
Set your MultiPot or InstantPot to the "poultry" function and set it to medium cook.  This usually takes 15 minutes or so.
Once the chicken is cooked add in the veggies, spices, salt and extra water.
Cook on the "poultry" function again for another 15 minutes.
After this finishes you can safely remove the lid and stir.
If it needs to cook longer set it to 5 minutes on the "poultry" function again.
Once finished add in the cooked brown rice.
Taste and add additional salt if needed.
***If you want to do this in a slow cooker, add all the ingredients except the cooked brown rice.  Cook for 6-8 hours stirring occasionally.  At the very end add in the cooked brown rice.
---
Keywords: chicken brown rice soup