Chocolate Chip Muffins are delicious low carb, sugar free muffins that are a great grab & go breakfast or snack. They are THM S.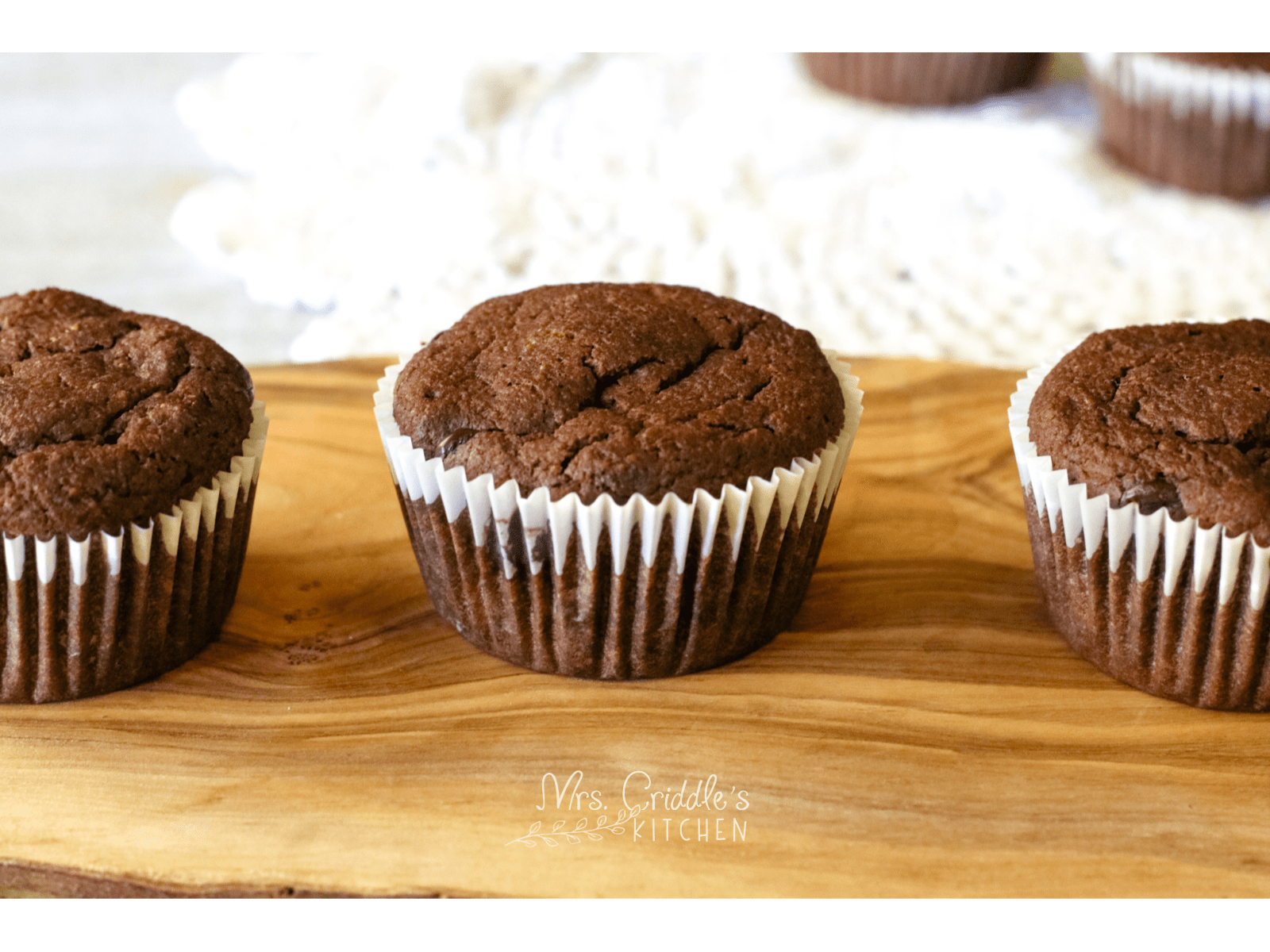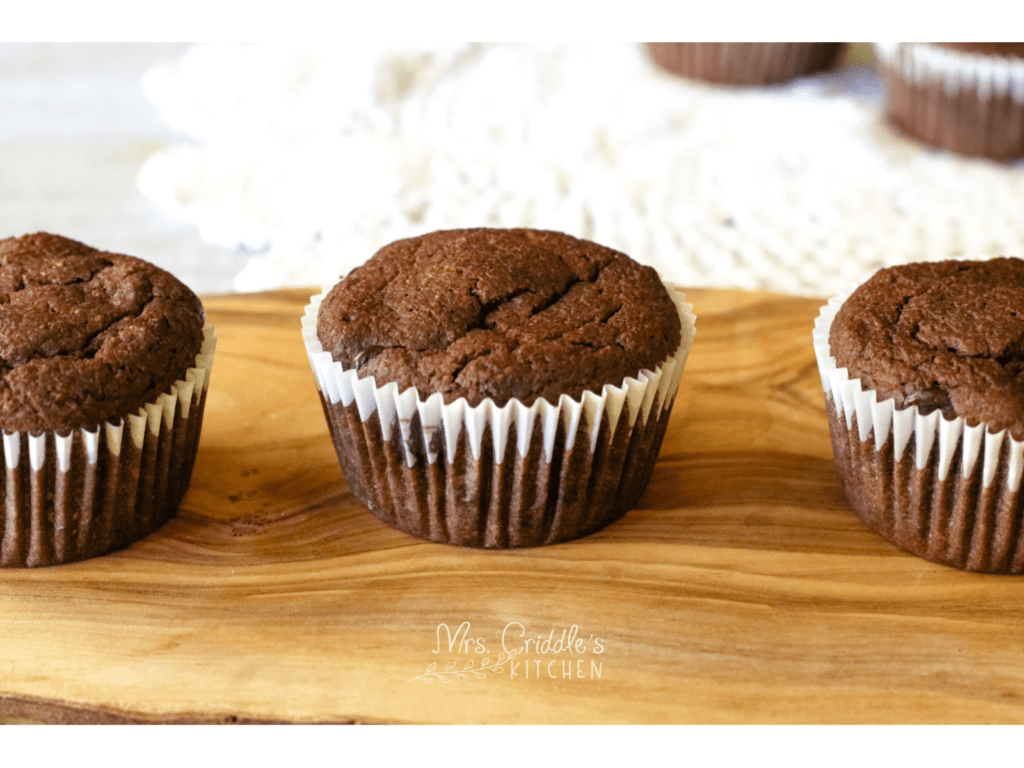 (This post may contain affiliate links from Trim Healthy Mama and Amazon.)
We love love these Chocolate Chip Muffins here! They are really a lightly sweetened muffin that are a great muffin to grab-&-go and to freeze! Muffins just make a delicious snack always. My husband requests these quite often and because I want to keep him from grabbing something he shouldn't eat, I try to make these are often as I can.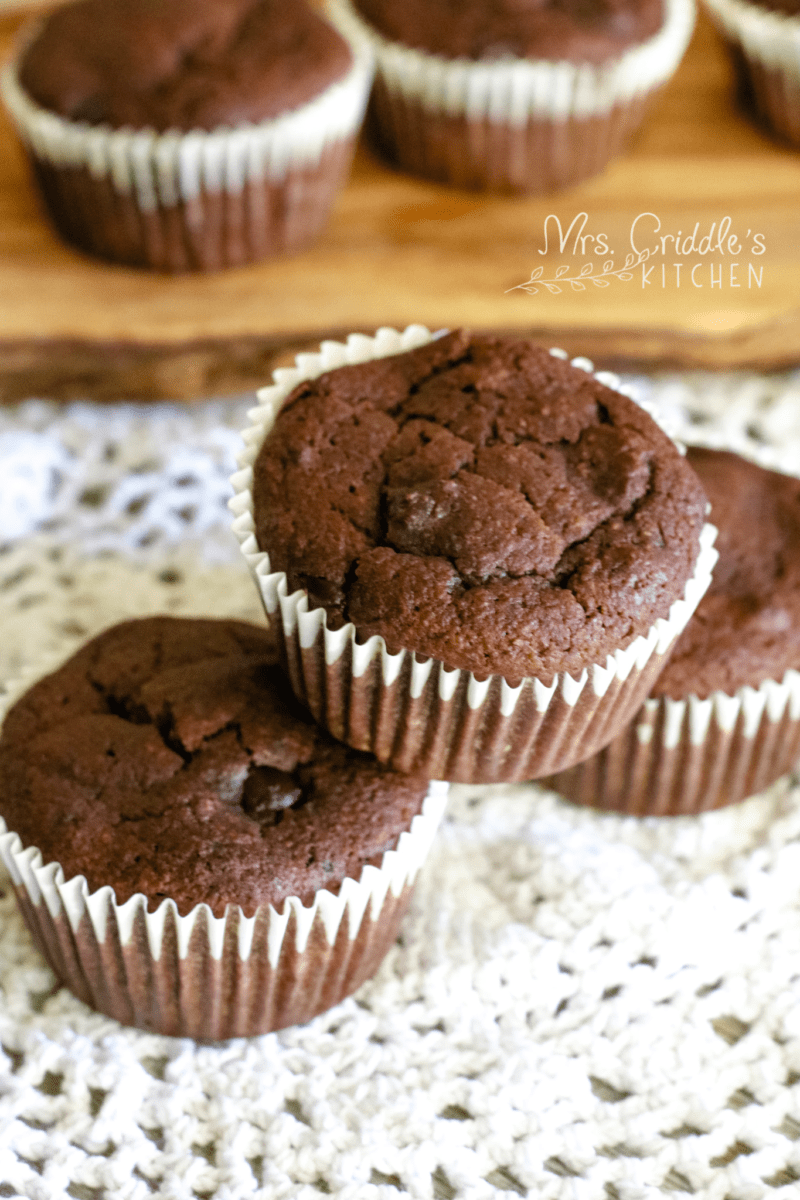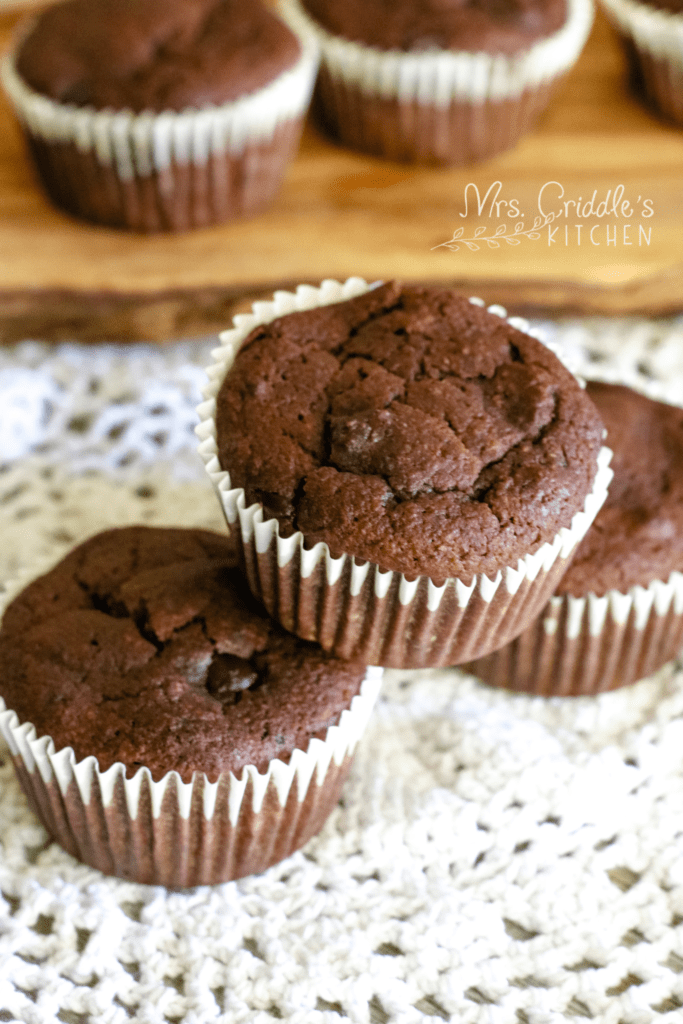 I used the THM Baking Blend for the Chocolate Chip Muffins . I love that flour! It keeps my treats less heavy all around and doesn't have that carby white flour.
And of course, I'm not using real sugar but I'm using the THM GENTLE SWEET. That's my all-time favorite sweetener. It has such a great taste to it and you don't need as much because it is sweetener than sugar by almost half.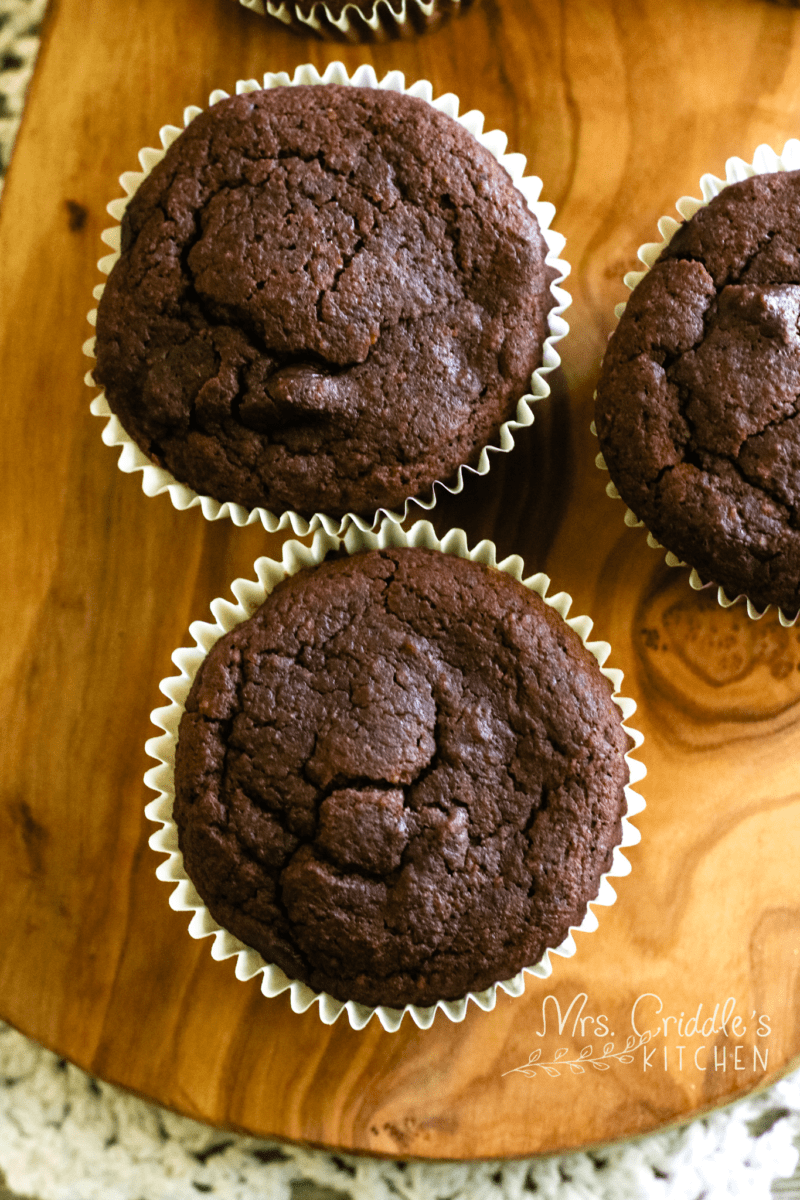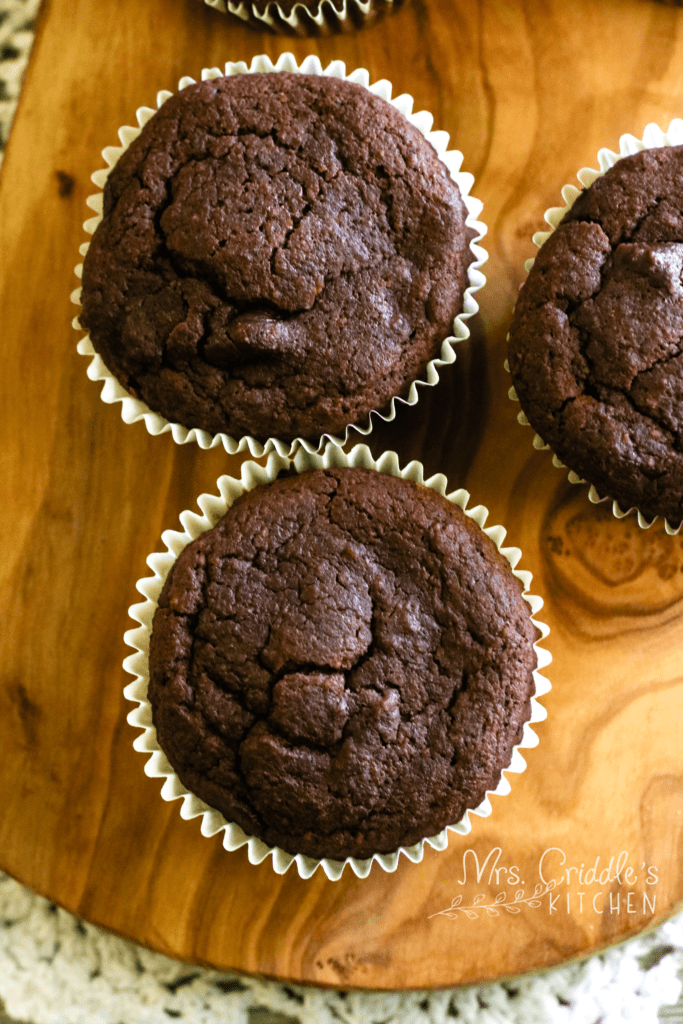 These muffins make wonderful treats for your kiddos! My kids love them. I love feeding these muffins to them because the muffins have lots of protein and my kids don't even know it! Haha, they are getting a full snack to hold them over for breakfast!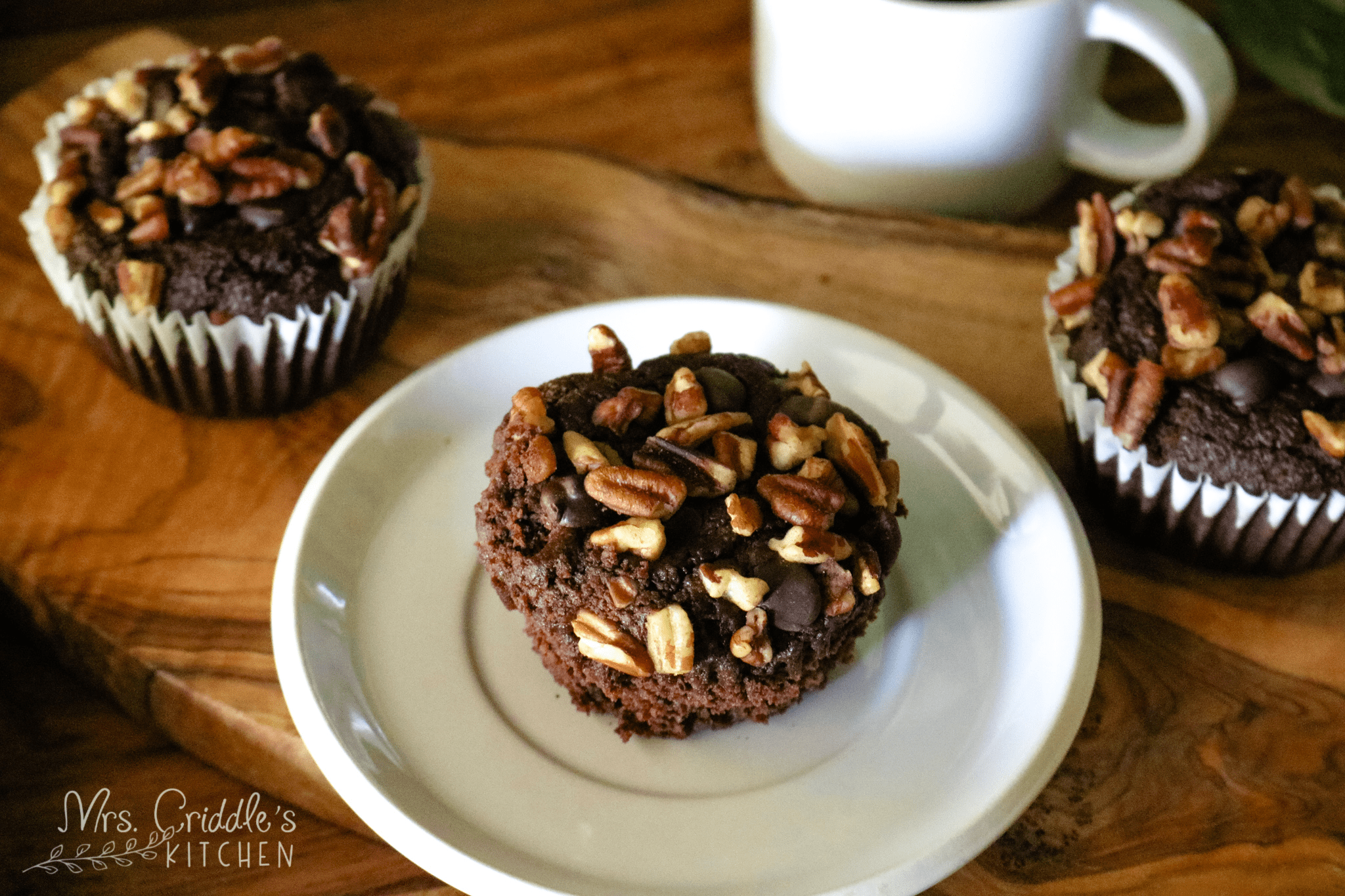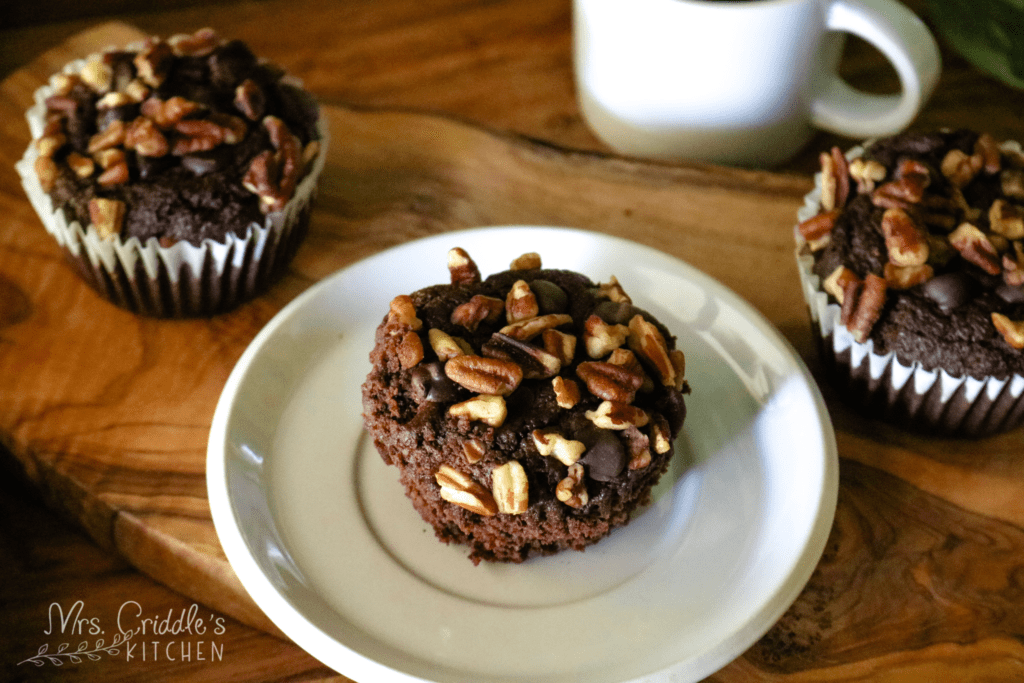 This recipe uses sour cream. To get extra protein you can replace the sour cream with either a Full Fat yogurt or a Greek Yogurt or even Kefir. Or if you are dairy free try using a coconut cream! That should work!
Chocolate Chips are baked into these muffins. I will use either the THM Chocolate Chips or Lily's Semi Sweet Chocolate Chips depending on which i have on hand. Sometimes I might even add White Chocolate Chips from Bake Believe.
I will also add different toppings to these muffins like: chocolate chips, coconut shreds, pecans, or walnuts or even almonds. I love the little extra crunch that you get from the nuts. Just leave those off if you are not a big nut fan!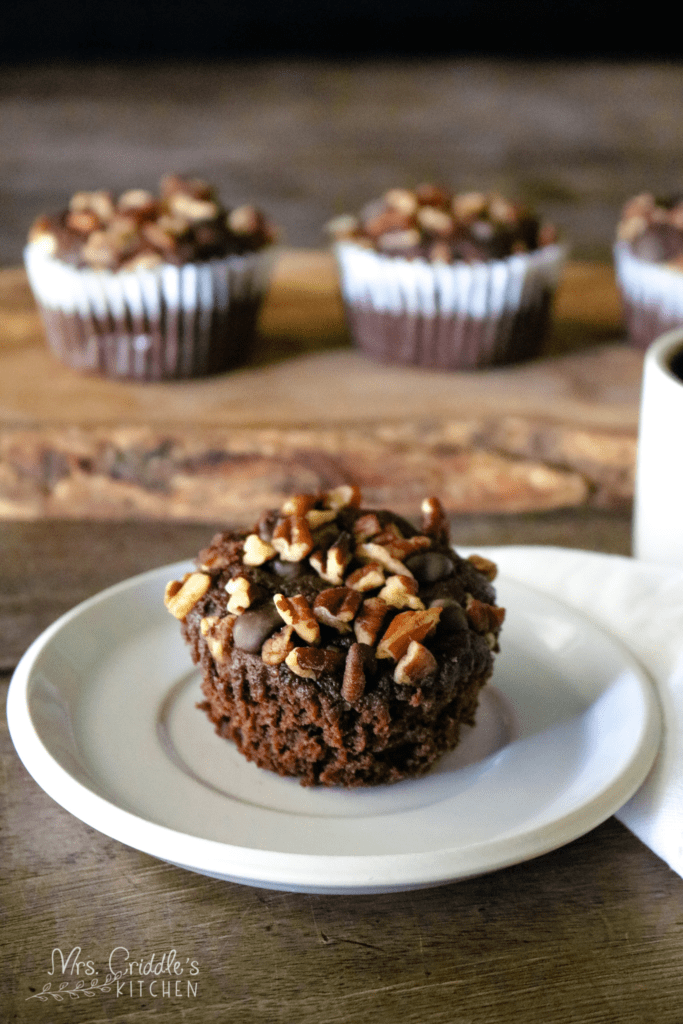 I'm not sure if I mentioned that these really are easy to make! Make them up, bake them and place into the freezer for later. So easy that my kids usually make them anymore.
For my Trim Healthy Mama friends these are an S so they will also work with low carb or keto diets.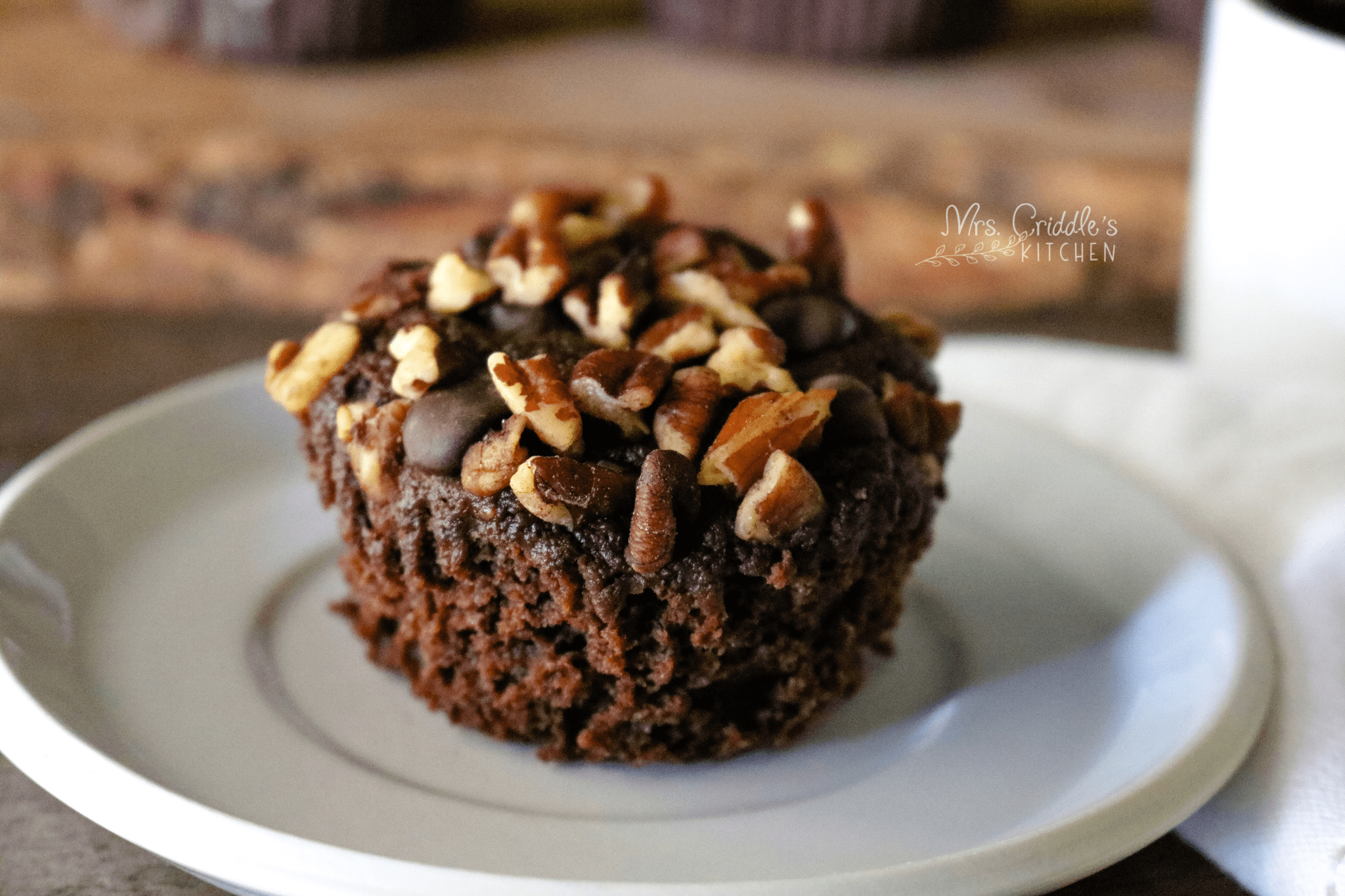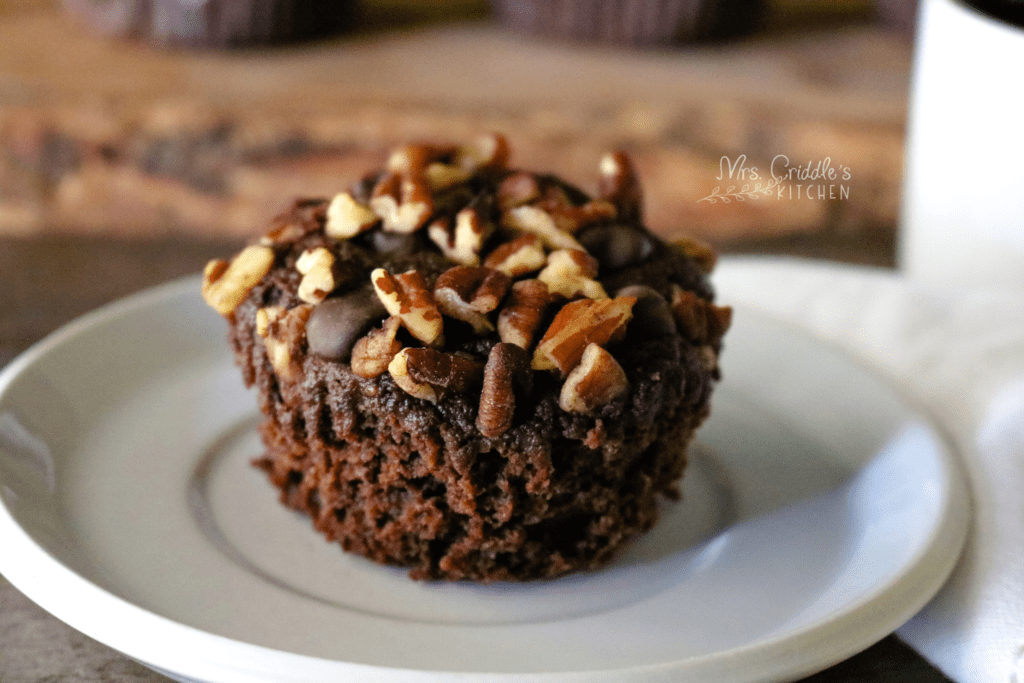 Here are a few other recipes you might enjoy:
Chocolate Chip Espresso Muffin
Items you may want to order through my affiliate link:
Print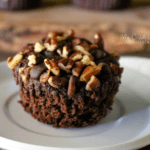 ---
Description
Chocolate Chip Muffins are delicious low carb, sugar free muffins that are a great grab & go breakfast or snack. They are THM S.
---
1 & 1/2 cups of THM Baking Blend (use the scoop and shake method)
1/3 cup of cocoa powder
1/2 tsp of baking soda
1/2 tsp of salt
1/2 tsp of cinnamon (optional)
1 cup of THM Gentle Sweet ( you can use Monkfruit but will want to use 1 & 3/4 cups.
2/3 cup of sour cream (use can use Kefir or a Full-Fat Yogurt or even a Greek Yogurt)
1/2 cup of unsweetened cashew or almond milk or half and half
1/2 cup of coconut oil or avocado oil or even butter
3 eggs
1 tsp of vanilla
1 cup of sugar-free chocolate chips (I use either Lily's Semi Sweet or THM Chocolate Chips)
**Optional for the top
1/3 cup of nuts to sprinkle on top before baking
1/3 cup of chocolate chips to sprinkle on before baking
---
Instructions
Preheat the oven to 375 degrees.
Line a muffin tin with muffin liners.
Mix the THM Baking Blend, soda, cocoa powder, cinnamon and salt together in a bowl and set aside.
Add you sweetener, eggs, oil, vanilla and mix.
Add the dry ingredients to the wet ingredients.
Mix in the sour cream & cashew milk.
Gently fold in the chocolate chips.
Scoop and fill muffin liners 2/3rds full.
**Optional- sprinkle any toppings you'd like on top.
Place in the oven and bake for 15 minutes.
Enjoy
---