Low Carb Breakfast Wrap- a great on plan way to shake up your breakfast using eggs & a low carb tortilla.
(This post may contain affiliate links to Amazon & Trim Healthy Mama.)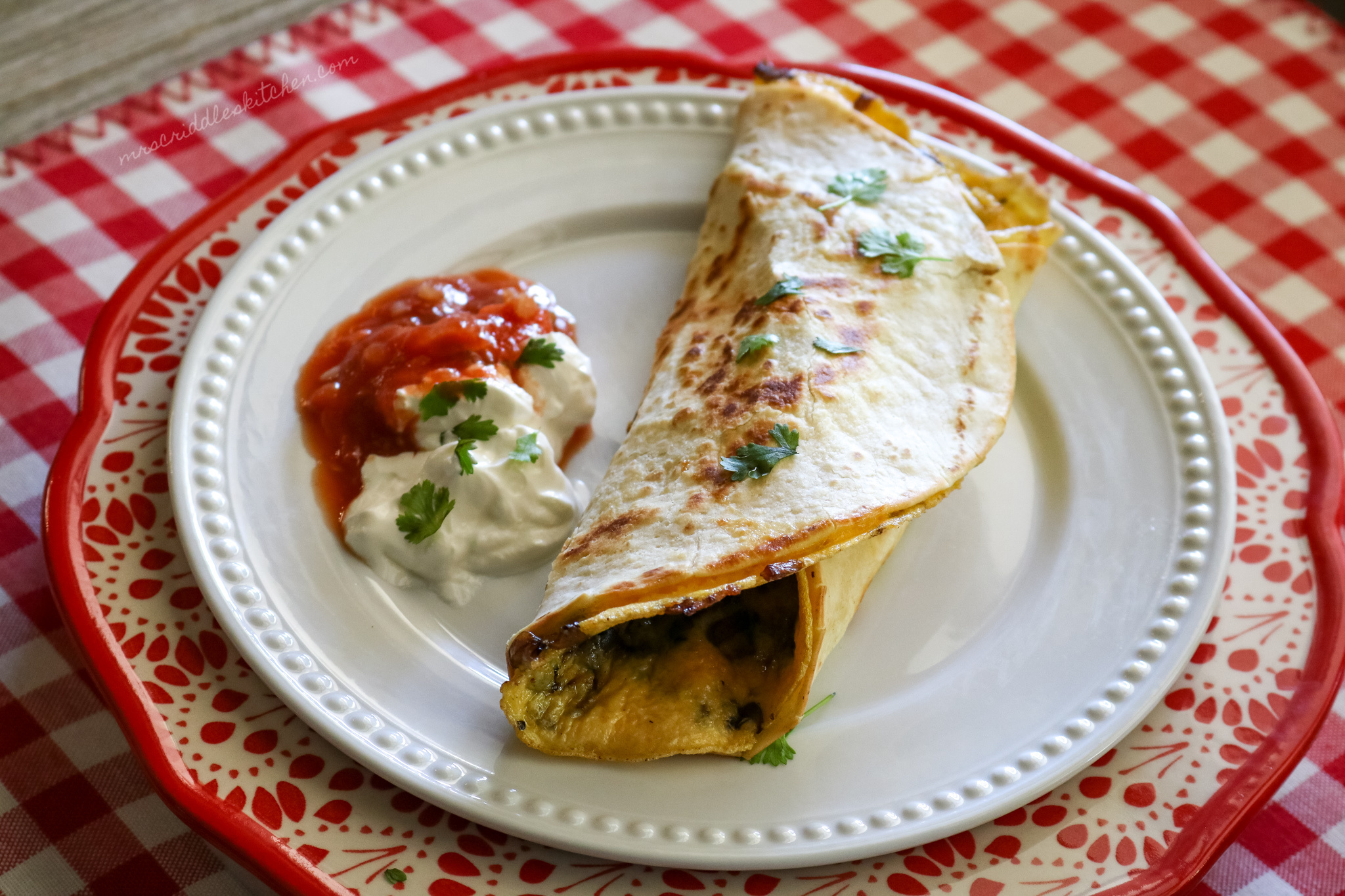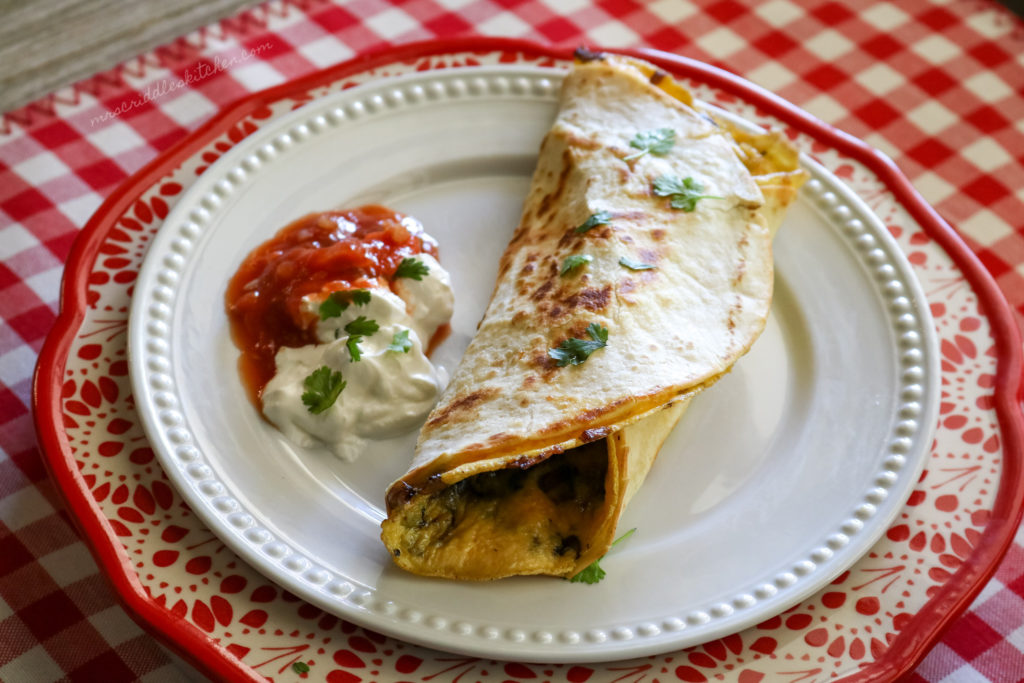 I saw this Low Carb Breakfast Wrap idea on a Netflix series called Nadiya's Time To Eat. While hers is different & NOT low carb, the idea is still the same and it is a huge hit in our house. In fact, my kids swarmed the plate after making this photo above, each wanting a bite of their own… needless to say, with seven kids, it didn't go very far!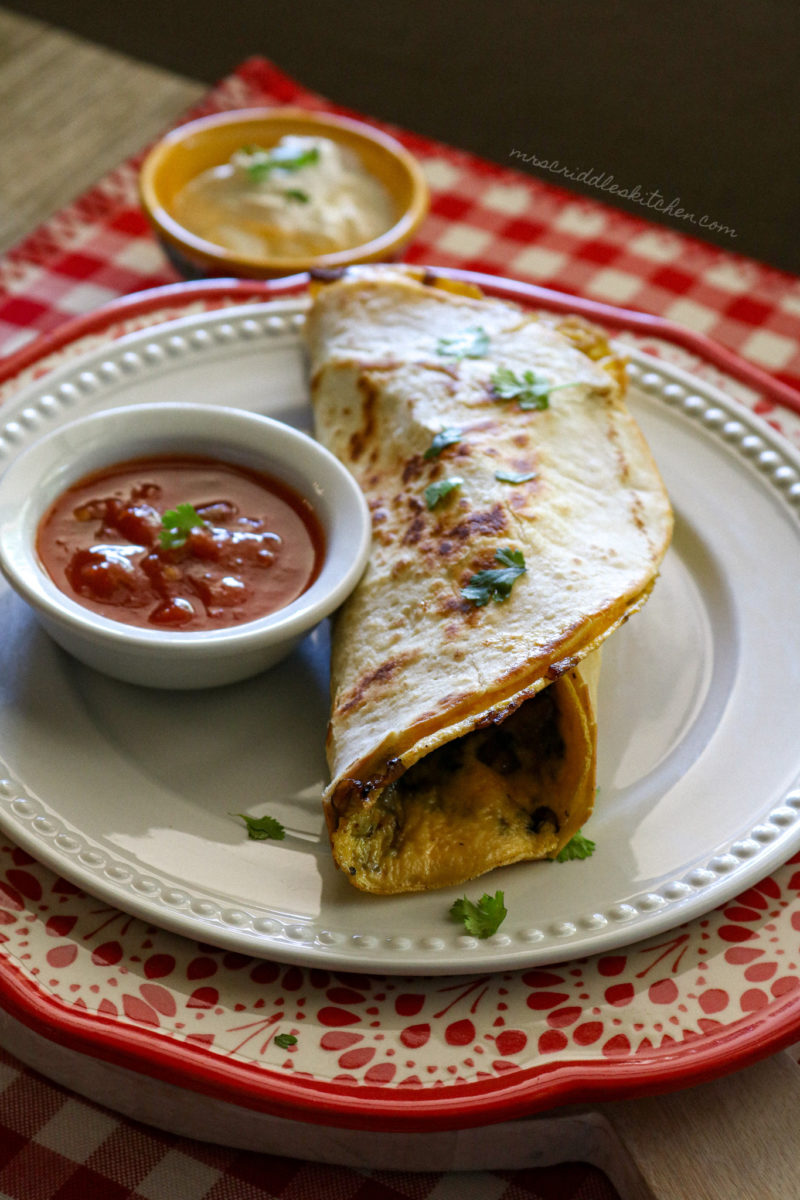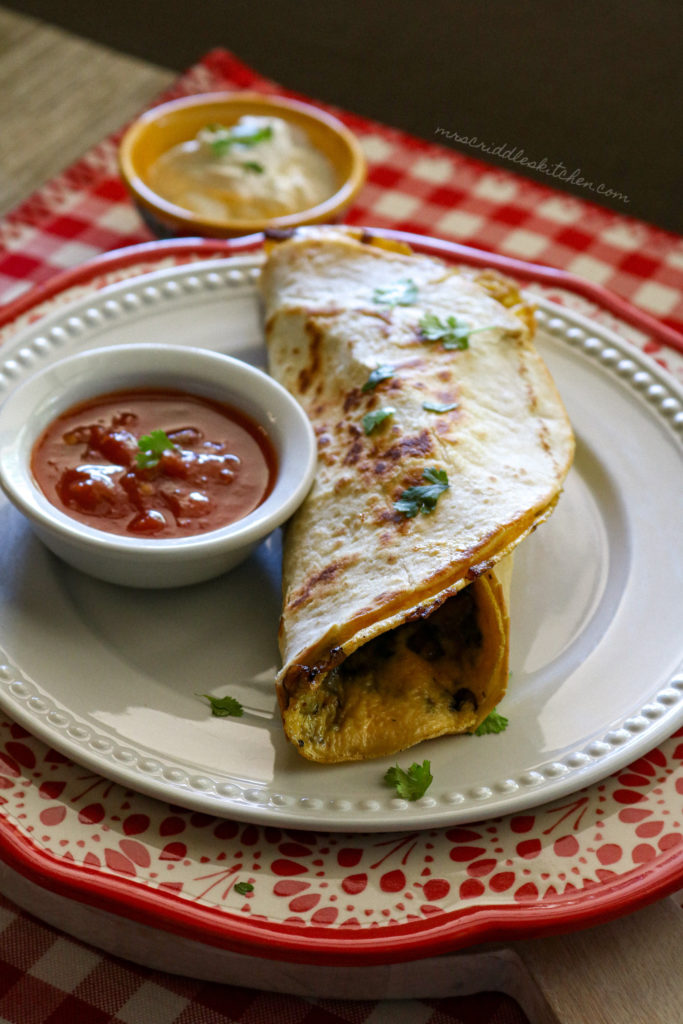 How is this different from a breakfast taco? With a breakfast taco, which is a staple in our house, a tortilla is stuffed with filling. In this breakfast wrap, you basically lay the tortilla on top of the still wet egg filling and once the egg is cooked, you flip to the other side to toast up the tortilla. As you can see in the picture below.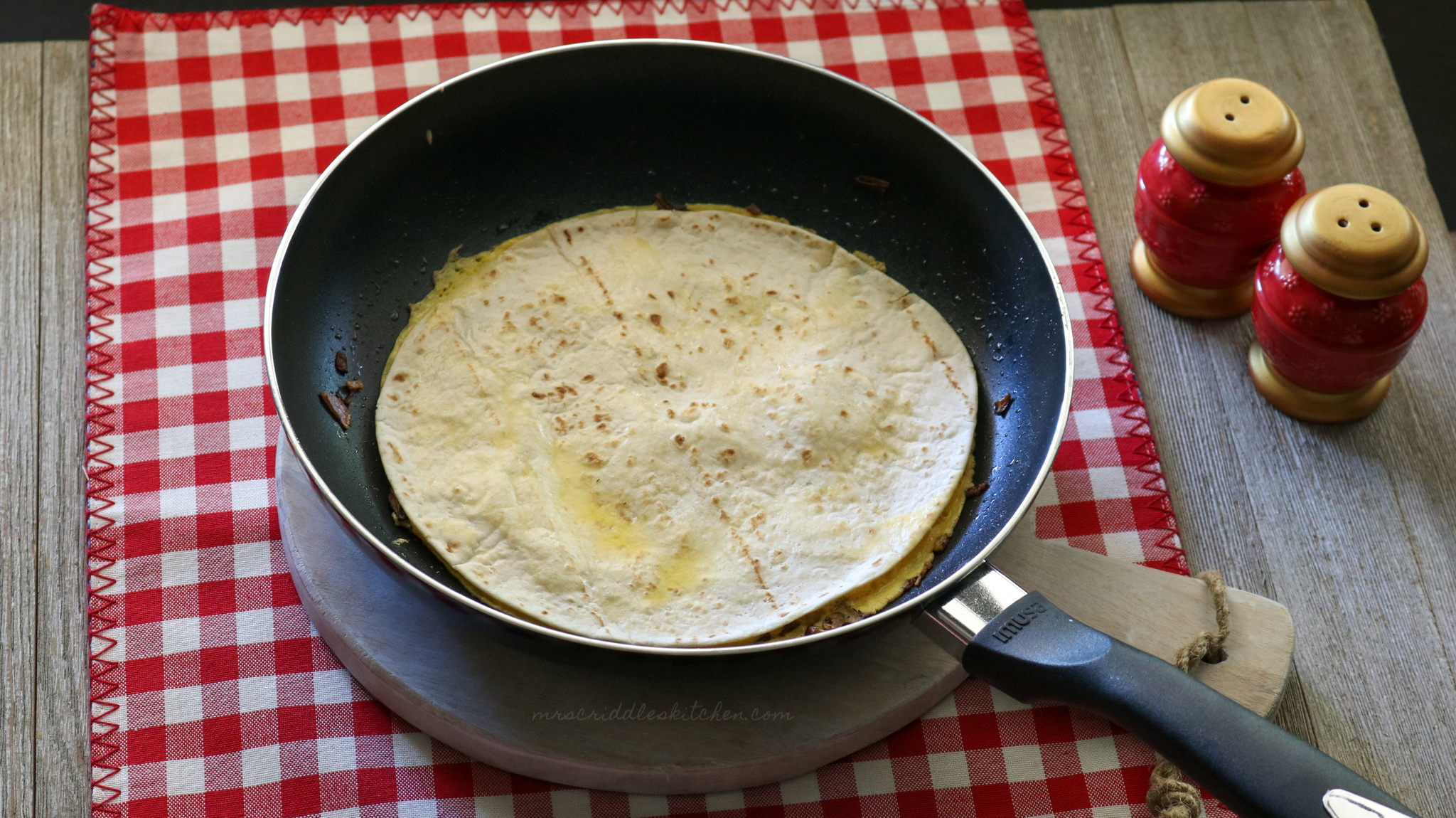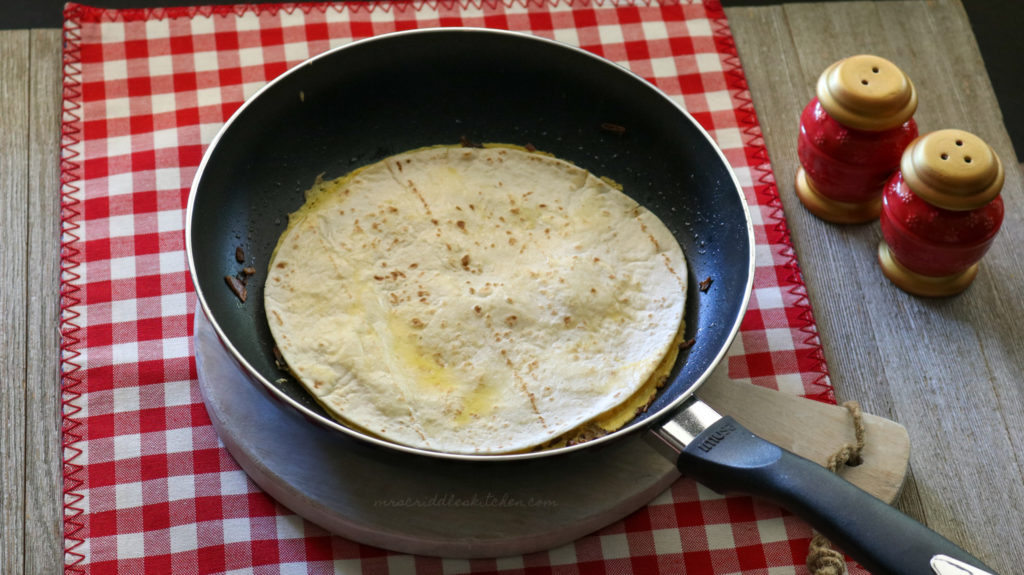 There are literally so many variations you could do with this but the key is placing the tortilla on at the perfect time… when the egg mixture is still wet enough for the tortilla to stick. Essentially, you are almost making an omelette with a wrap but it's just easier.
Also, I put half of a spreadable cheddar cheese wedge on the bottom of the tortilla. In the Netflix series, the cooking host used a tomato spread for the bottom of her tortilla.
Here are some yummy variations:
Mushrooms & onions
Bacon bits & cheddar cheese
Sausage, onion & bell peppers
Salsa & veggies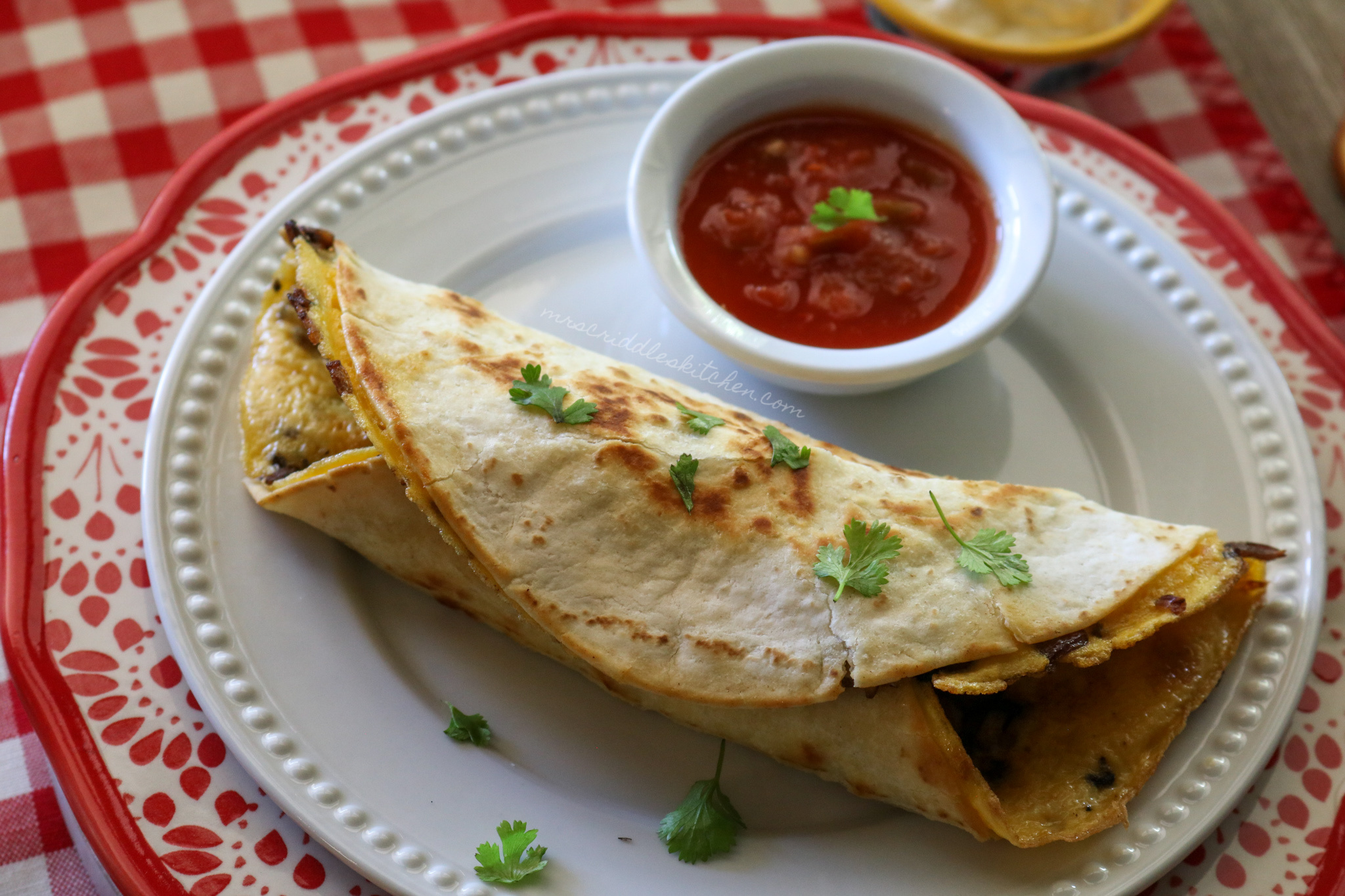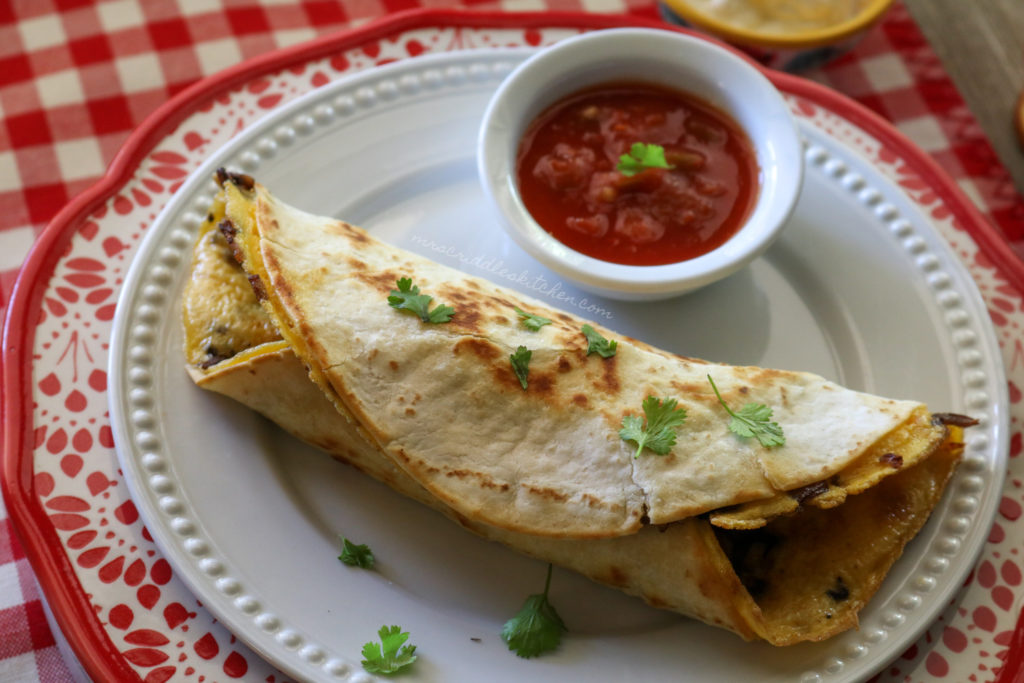 An important part to making this work is having a small skillet that will fit your tortilla size. I have several different sizes but the best that works are the 8″ & 10″ skillets. Those fit most smaller tortillas.
To keep these low carb you will need a low carb brand of tortillas. There are several brands out there but my favorite are the Mission Carb Balance tortillas. I used a burrito sized tortilla for the above picture and it has a total of 4 net carbs per tortilla. Honestly, you would not need more than one. If you can only find the smaller version, that works too… you might want two of those and the net carb for two is 3 carbs.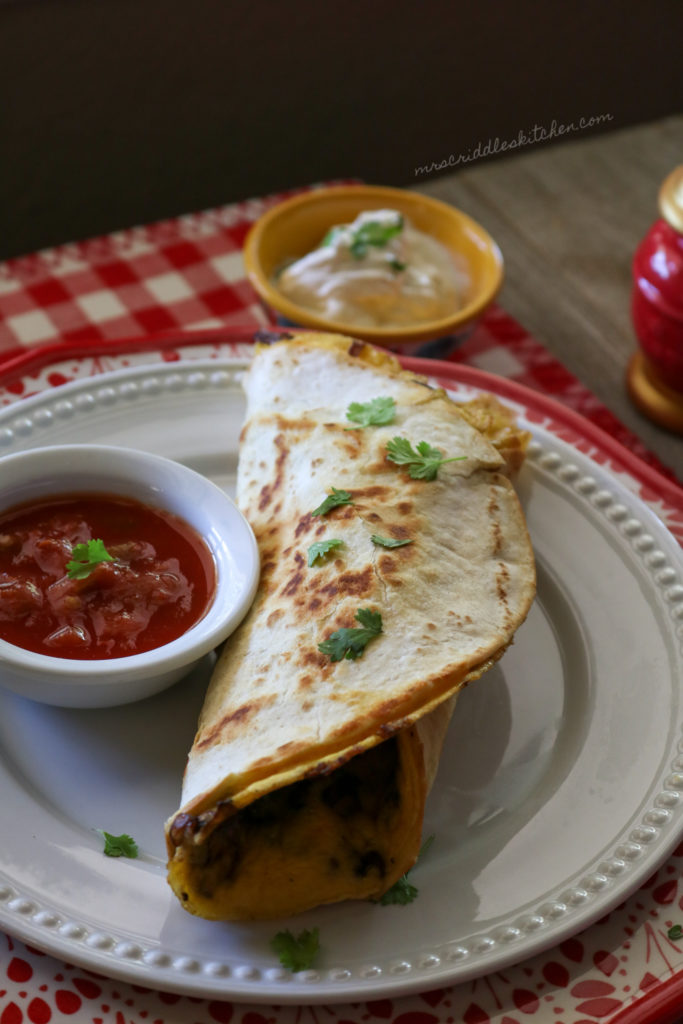 For my Trim Healthy Mama friends this would be an S because of the butter and full fat eggs and or cheese.
Recipes you might want to try:
Affiliate Links:
Print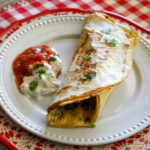 ---
Description
An easy Low Carb breakfast wrap.
---
1 burrito sized low carb tortilla (I use the Mission Carb Balance Brand)
2 eggs
3 tbsp. of butter
1 creamy cheese wedge (I used the HEB brand & White Cheddar flavor)
Filling:
1 large mushroom
2 tbsp. onion
1 piece of bacon chopped (optional)
Shredded cheddar cheese (optional)
cilantro (optional)
tomato (optional)
salt & pepper to taste
2 tbsp. of sour cream
salsa
---
Instructions
In a 10″ skillet put a tbsp. of butter.
Chop up veggies you would like in your wrap.
Add to the melted butter.
Crack two eggs and mix with a fork.
On one side of the low carb tortilla, spread the creamy cheese wedge- set aside.
Once the veggies & or bacon is cooked pour the eggs over it making a circle (you might need to add more butter to the veggies before adding eggs to ensure the eggs do not stick to the skillet) .
DO NOT scramble but leave whole.
Now is the time to sprinkle on your cilantro & tomatoes.
While the eggs are cooking, lay the tortilla on top but the cheese spread facing down into the egg mixture.
Allow to cook for a minute or two.
While the egg mixture is cooking spread a little butter on the tortilla that is facing up.
Flip to the other side to allow tortilla to get toasted.
Once the back of the tortilla is toasted remove from the skillet and place on a plate tortilla side down.
Here you can get creative with your dipping sauce.
We like sour cream & salsa with our breakfast wrap.
---
Notes
*** If using the smaller 3 carb tortilla just use one egg per tortilla instead of two.
*** If you want more cheese add shredded cheese to the wet egg mixture before you add the tortilla.  No need to stir!