(This post may contain affiliate links from Amazon or Trim Healthy Mama.)
My sugar-free take on a Hummingbird Cake.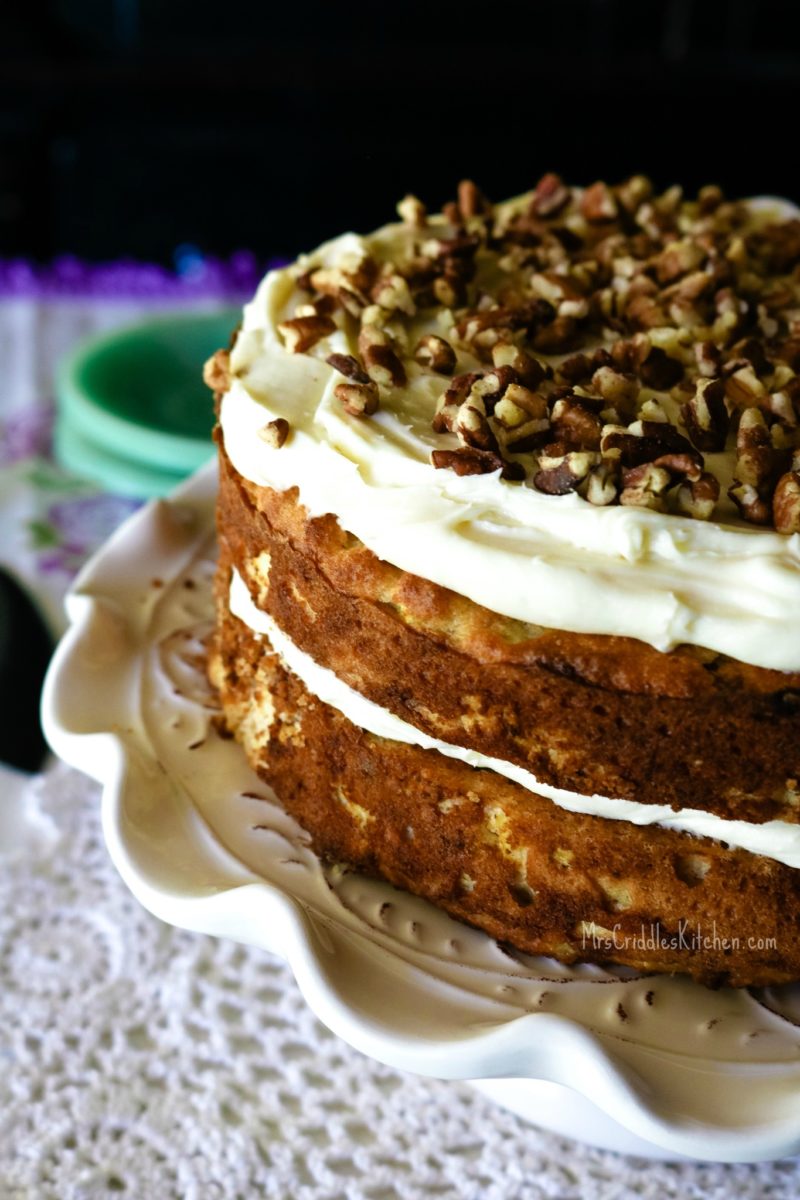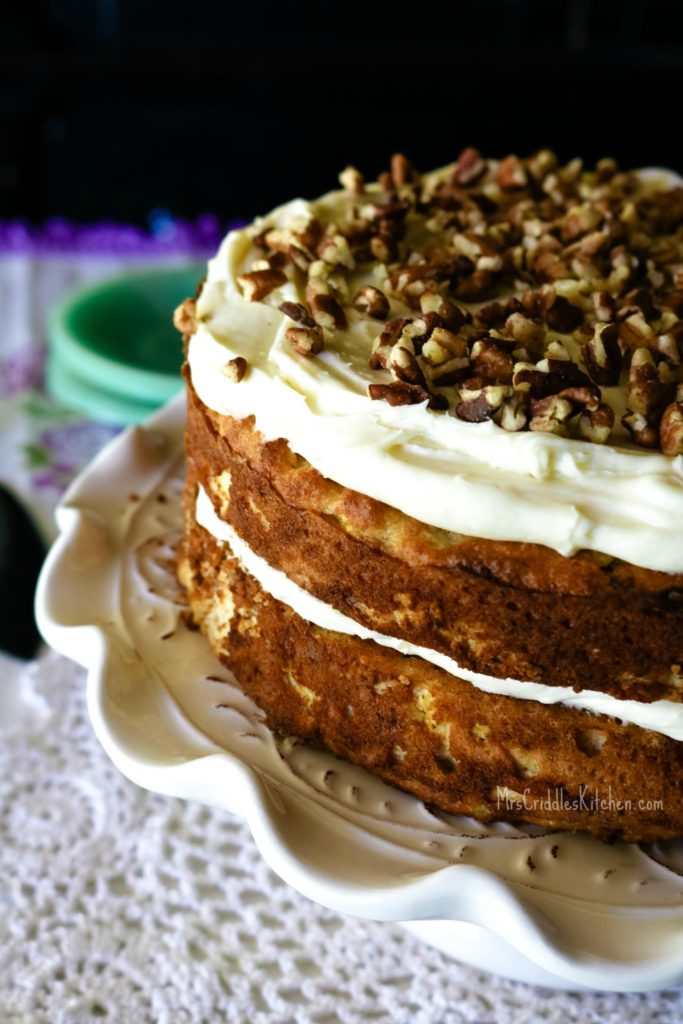 If you haven't had the original sugary Hummingbird Cake this might be a strange one… but give it a shot anyway, you won't be disappointed!
This would definitely be a special occasion cake. Mostly because it's a crossover, for my Trim Healthy Mama friends, and it's takes just a little bit of work. Nothing too crazy though.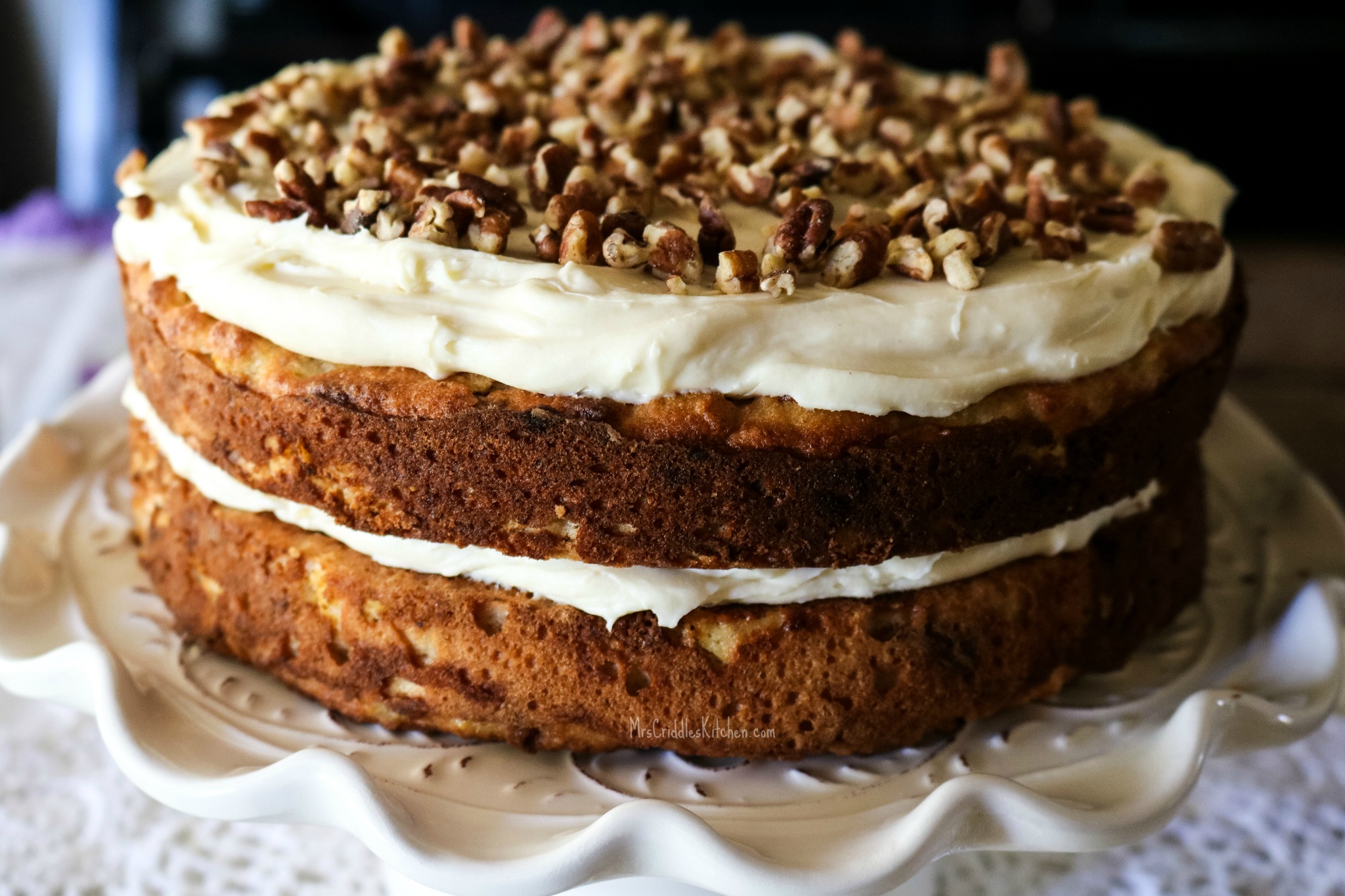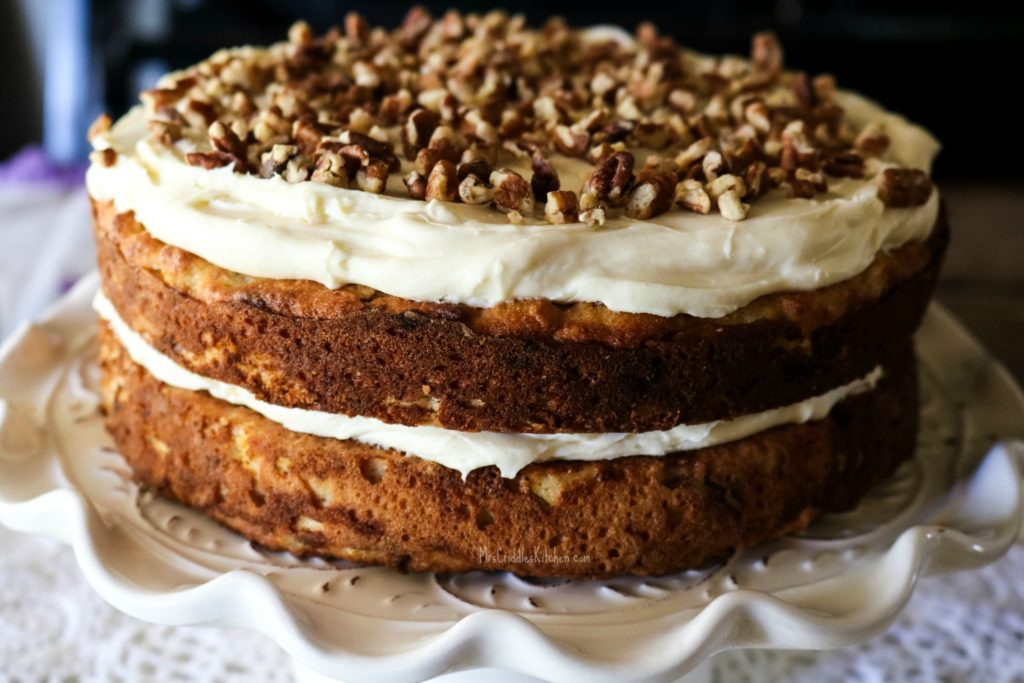 BUT, let me assure you… you will not believe how delicious this sugar-free cake is.
Back to the crossover part. Why is it a crossover? Well, because we are mixing the higher in fat ingredients with the higher in carb fruit like pineapple and bananas. Honestly though, you just need a good crossover once in a while and if you are planning one… go for this one!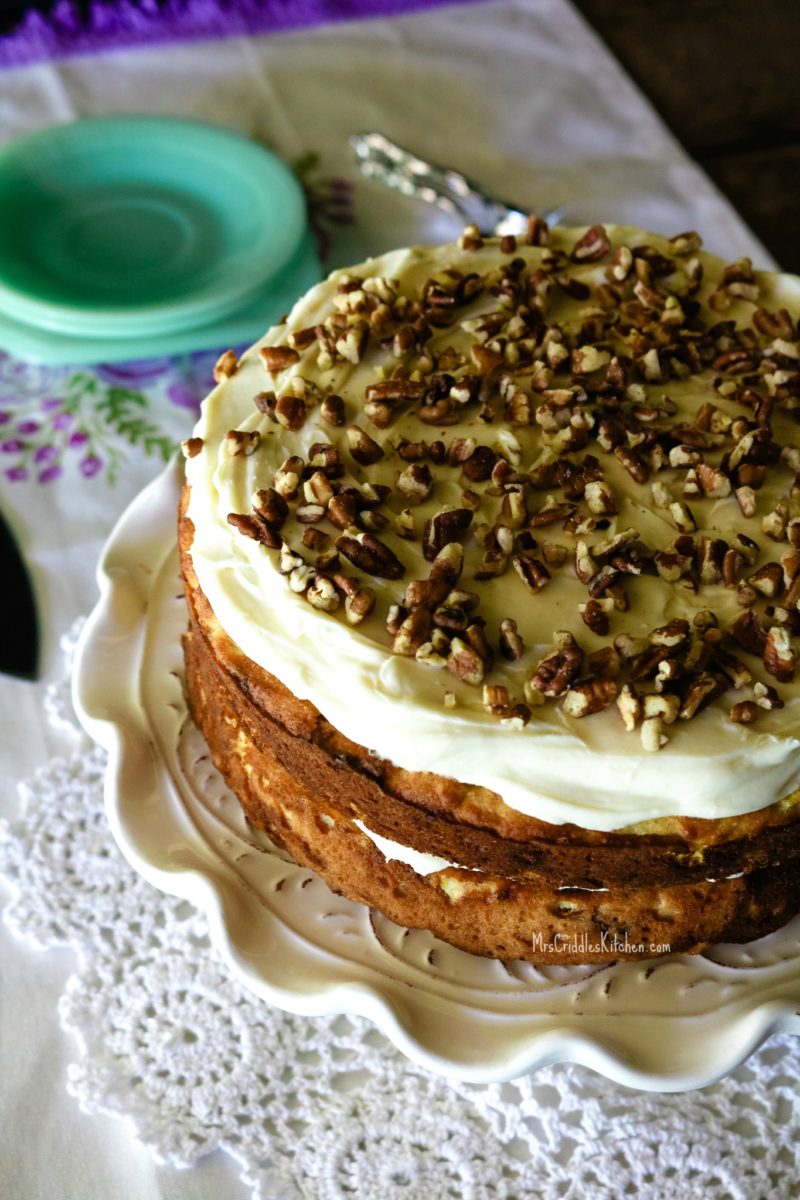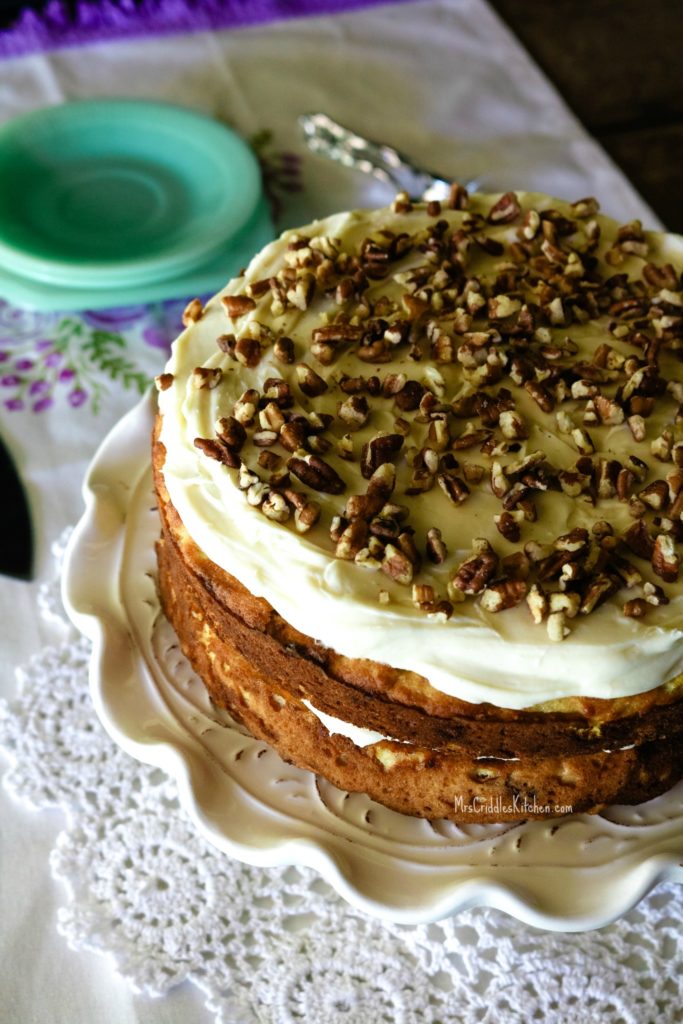 Also, this cake makes a BEAUTIFUL Mother's Day cake! Your mama will appreciate your hard work! And since the only sugar in this is the natural fruit sugar it makes an even better dessert!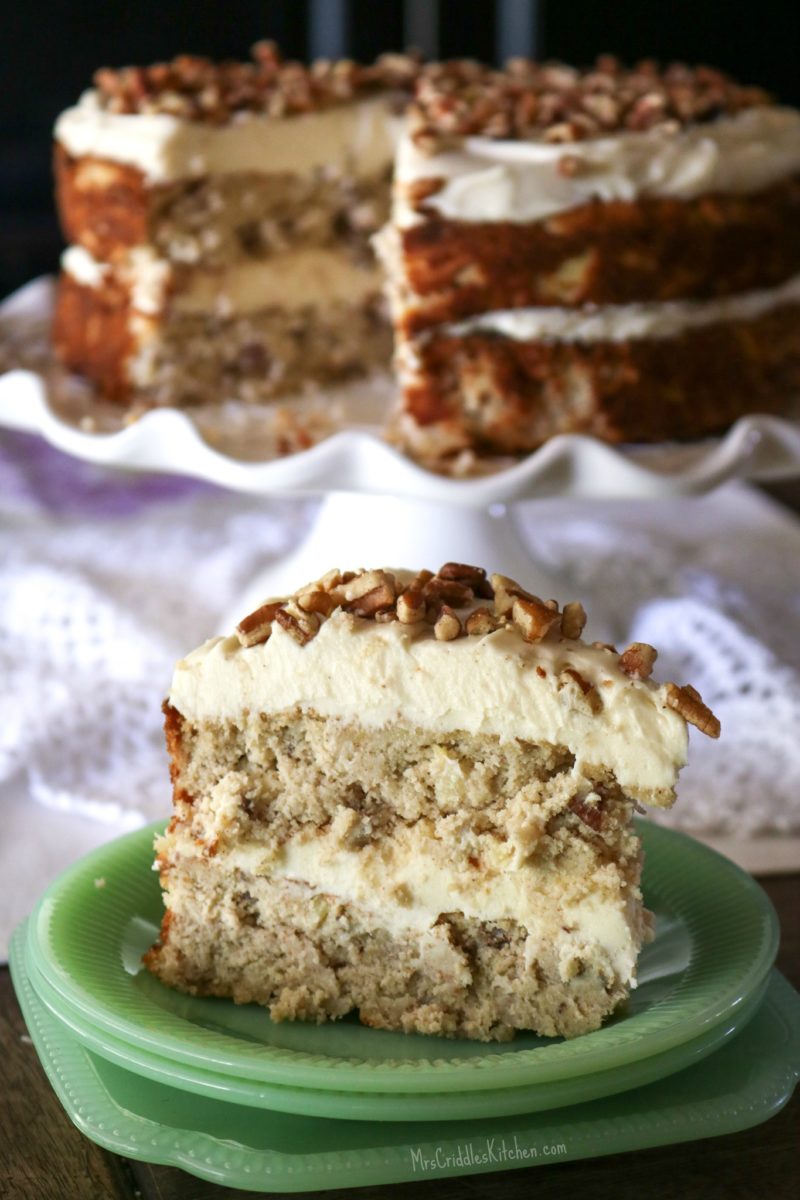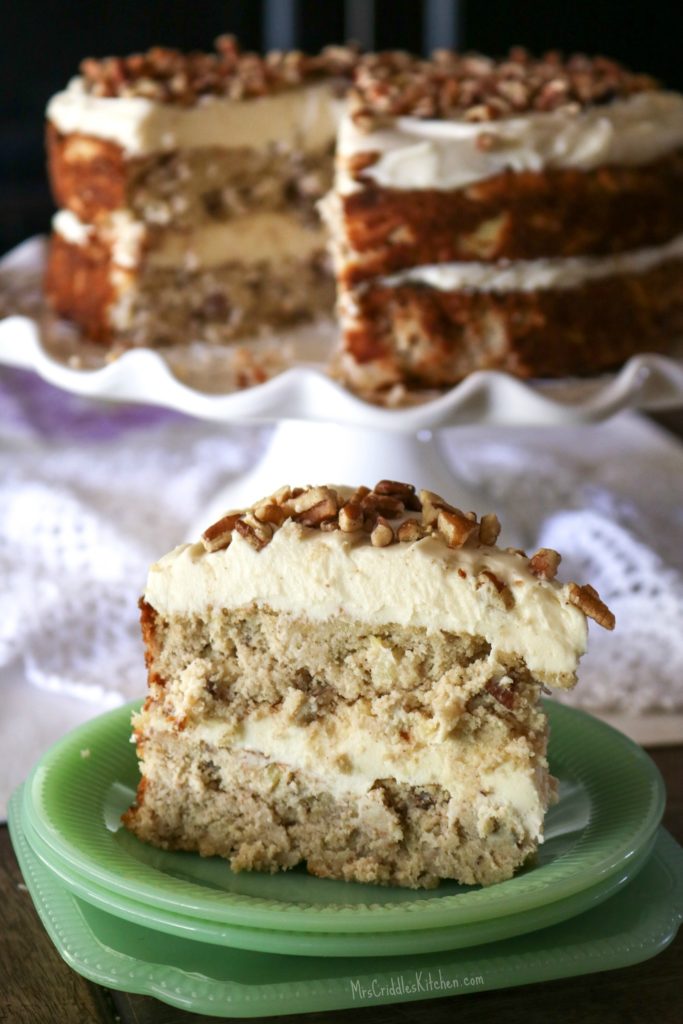 What makes this cake stand out is the combination of pineapple, banana and pecans. Add the cream cheese filling and you have one amazing, completely satisfying cake!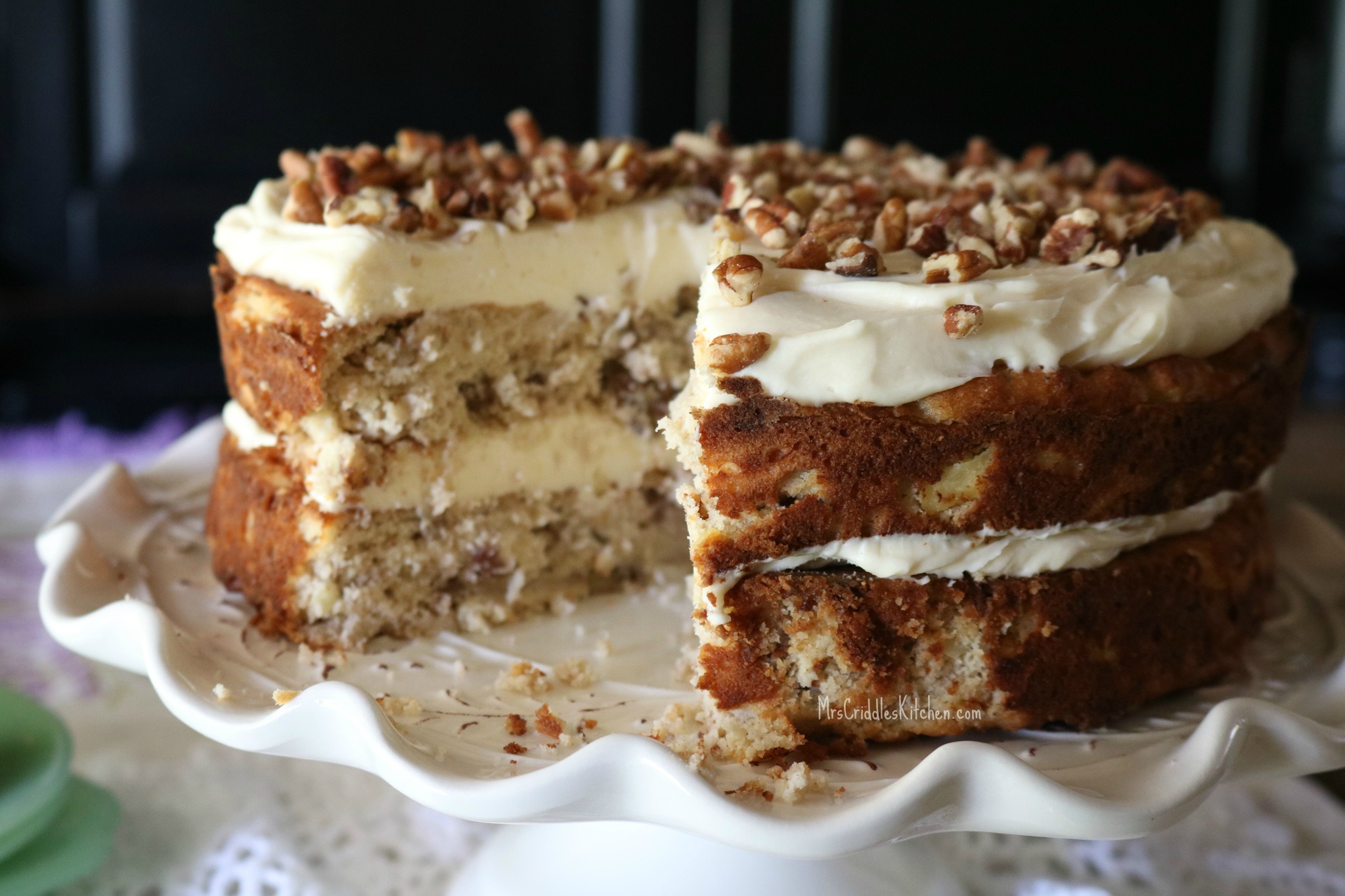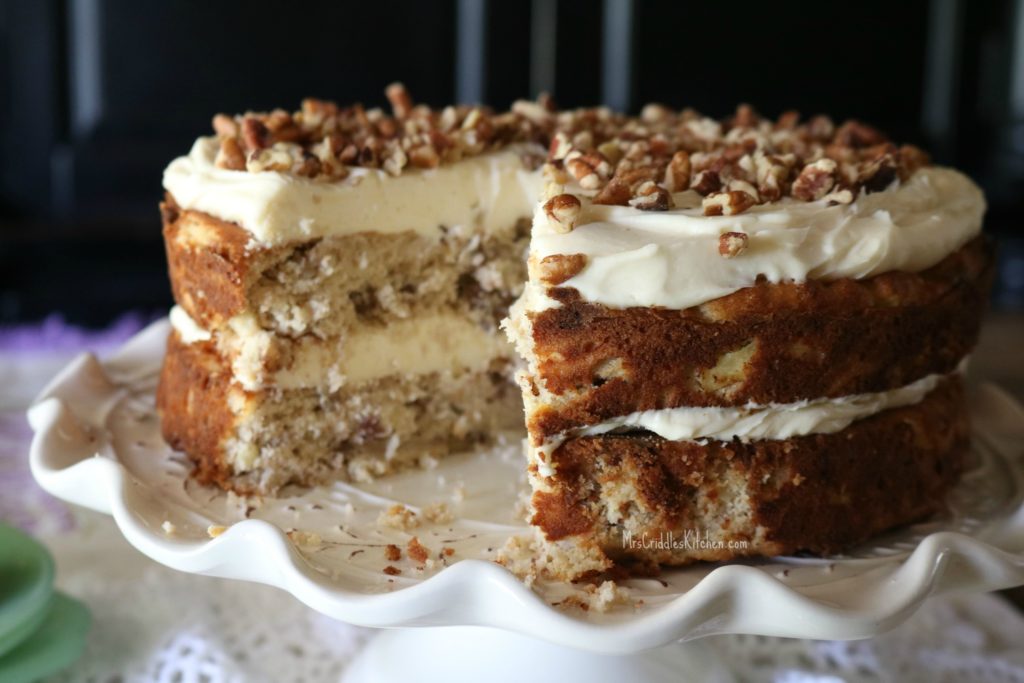 I really hope you do give it a try… even my dairy-free daughter made an exception to eat a small slice of this cake.
Oh and if you keep the slices small you should easily be able to get 10-12 pieces of cake out of this!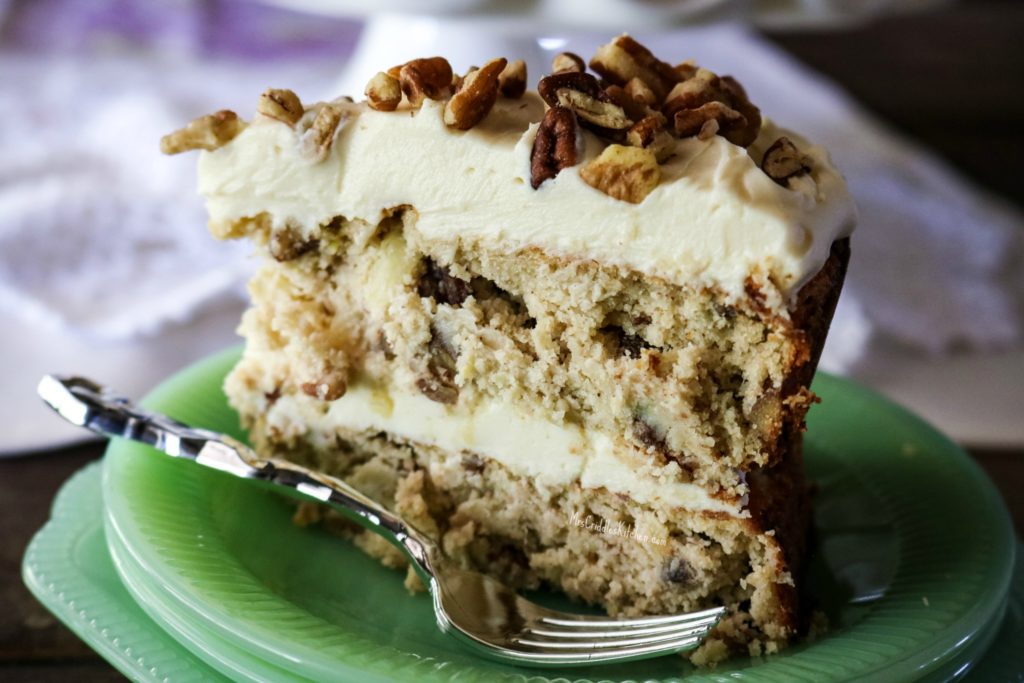 For this Hummingbird Cake it calls for both Almond flour and Oat Fiber. If you would rather make it a completely grain-free/gluten-free cake you can replace the Oat Fiber (although the THM Oat Fiber is gluten-free) with coconut flour cup for cup.
If you enjoy this cake try a couple other of my favorites cake recipes…
And here is one from my friend at Northern Nester:
And here are affiliate links to a few of the ingredients I use:
Print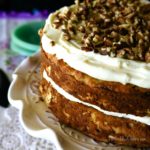 Hummingbird Cake- THM Crossover
---
Description
A sugar-free spin on a Hummingbird Cake that replaces the flour with a low carb flour and the sugar with an on plan sweetener.
---
Cake Batter-
2.5 cups of fine almond flour use the scoop and shake method
1 cup of oat fiber (I buy the Trim Healthy Mama brand) use the scoop and shake method
1 tsp baking powder
1 tsp salt
1 tsp cinnamon
4 eggs room temp
2/3 cup of THM GENTLE SWEET (you can use 1 cup of Xylitol or Swerve, or you can do 1/3 cup of THM Super Sweet) 
1 cup of unsalted butter room temp
2 tsp vanilla
1/2 cup (plus more if needed) of unsweetened cashew milk or almond milk or even half & half the batter will be thick but if it is too thick go ahead and add up to another 1/3 cup of milk
1 cup of chopped pineapple (I chopped a fresh pineapple but you can use canned that's in it's own juice)
1 cup of ripe chopped banana
1 cup of pecans
Filling-
2– 8 oz blocks of cream cheese room temp
1/2 cup of unsalted butter room temp (1 stick)
1 tsp of vanilla
1/2 cup of THM Gentle Sweet
a pinch of salt
1/3 cup of toasted pecans for the top
---
Instructions
Preheat oven to 350 degrees.
Place a large piece of parchment paper on a counter, place the cake pans on top and draw a circle around the bottom.  Cut out the circle papers.
Grease two 9″ round cake pans with butter or coconut oil.
Place the round papers inside of the cake pan and grease the parchment paper.
In a large bowl place the butter, sweetener, and vanilla. Mix well.
Add the eggs and cashew milk.
In a smaller bowl combine the the flours, salt, powder and cinnamon. Mix to combine.
Combine the flour ingredients to the wet ingredients. Mix.
Add in the chopped pineapple, bananas and pecans.  Mix until combined completely.
Pour half of the batter in on of the lined cake pan and the remainder in the other.
Bake for 20/25 minutes or until golden brown.
Allow to cool completely before taking out of the pans.
**optional- Freeze the cakes to make icing easier.
Filling- 
Mix cream cheese, butter, sweetener, salt and vanilla together until you get a smooth icing.
In a small skillet, place the pecans and cook until slightly toasted.
Put a smear of icing on a cake stand to keep the cake from moving while you ice it.
Place a cooled or frozen cake on a cake stand. 
Use less than half of the icing for the middle and the remainder for the top.
Sprinkle the toasted pecans on the top of the cake.
Place in fridge to firm up, if needed.
Enjoy!
Keep refrigerated.
---