(This post may contain affiliate links!)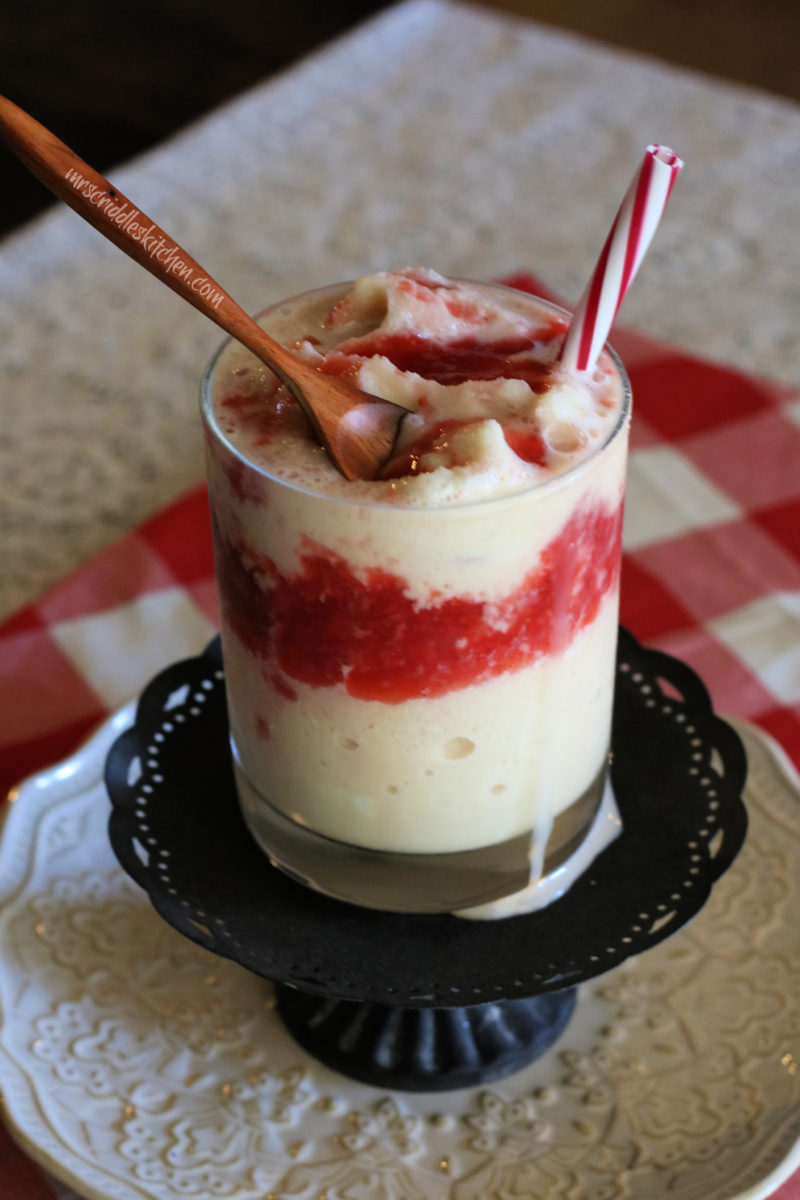 PEANUT BUTTER & JELLY SMOOTHIE- Y'all!!! YOU NEED TO MAKE THIS SMOOTHIE!!!!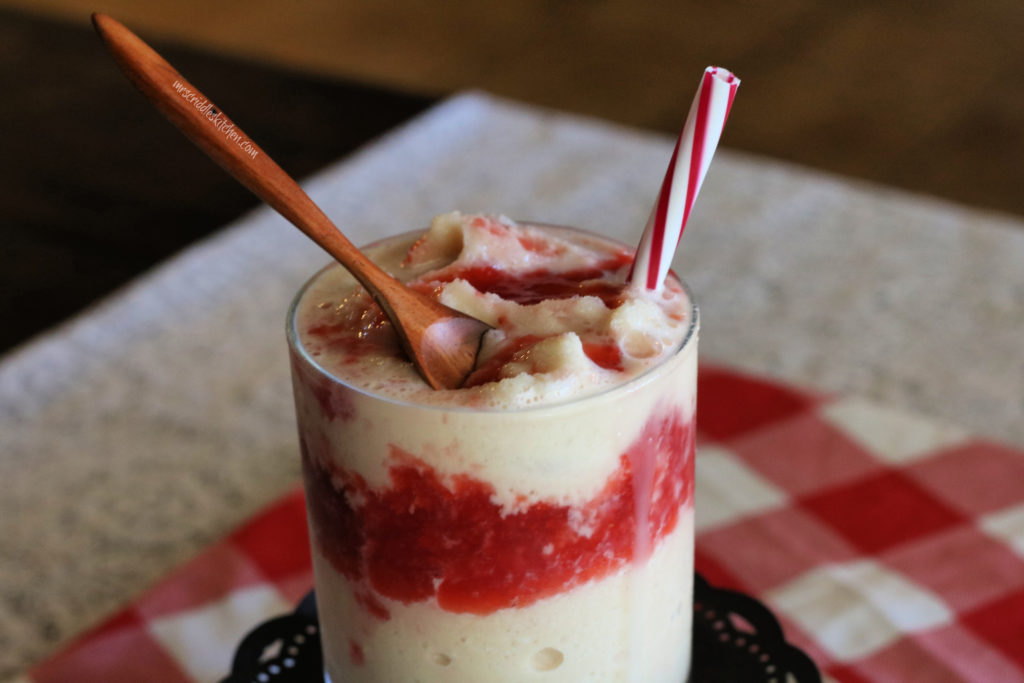 This is one for the books! I had this peanut butter and jelly craving… so I thought SMOOTHIE! This turned out BETTER than I expected! Completely hits that peanut butter & jelly craving!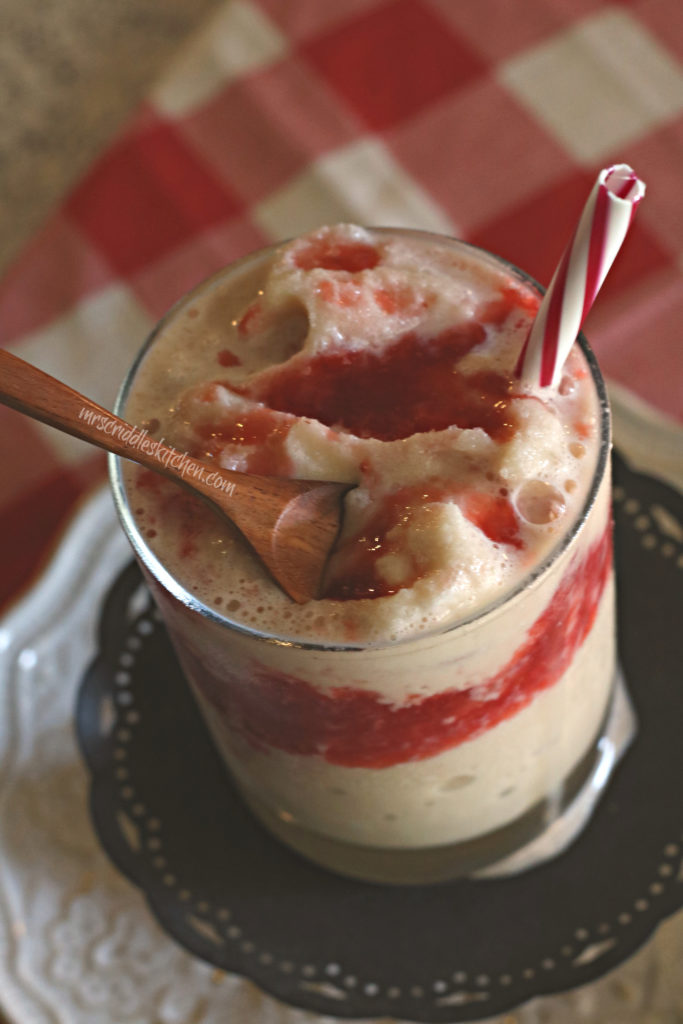 For my Trim Healthy Mama peeps… this is an FP! It has 5 grams of fat in it only! It's a perfect healthy smoothie but the taste is AMAZING!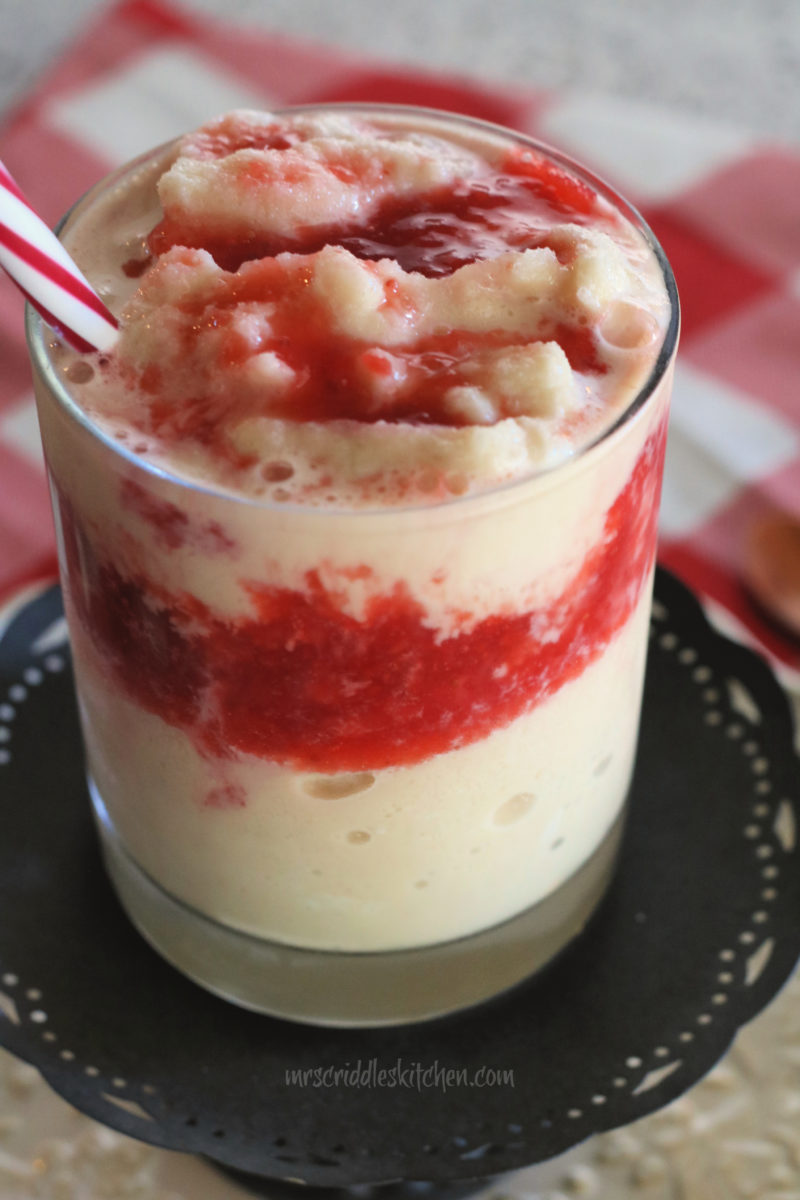 This is like a dessert! You could have it for a dessert in fact or a snack or a meal! My kids were fighting over my cup!
PS. You can turn this into an S by using unsweetened peanut butter and replacing the greek yogurt with 2% cottage cheese.
Affiliate link to items your may want to purchase:
Print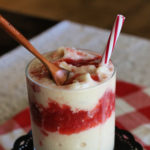 Peanut Butter & Jelly Smoothie (FP)
---
Description
A peanut butter and jelly smoothie that is both low fat and low carb but tastes AMAZING!!!
---
Strawberry Sauce-
1/3 cup of frozen sliced strawberries
1/4 cup of water
2 big tbsps. of THM Gentle Sweet or your favorite sweetener
1 tsp vanilla
1 pinch of salt
*optional 1/2 tsp gelatin
Peanut Butter Smoothie-
2 cups of ice
1/4 cup of THM Peanut Flour
1/2 cup of unsweetened cashew or almond milk
1/2 cup of 0% Greek Yogurt
1 scoop of THM Whey Protein or THM Integral Collagen
2 tbsp. of THM Gentle Sweet
1 tsp vanilla
a pinch of salt
---
Instructions
In a small sauce pan put the strawberries, water, sweetener & salt.
Heat on medium/high heat until strawberries have dissolved.
Mash those up until you get a sauce.
Add vanilla and gelatin & mix well.
In the blender add all the smoothie ingredients.
Blend well.
Pour half the smoothie into a mason jar.
Put half of the sauce in the smoothie.
Pour the rest of the smoothie into the jar & drizzle the rest of the sauce over the smoothie.
ENJOY!
---
Notes
**Make sauce ahead for a quicker smoothie.