Sugar-Free Strawberry Jam- an easy way to make a low carb, sugar- free strawberry jam to keep you on plan!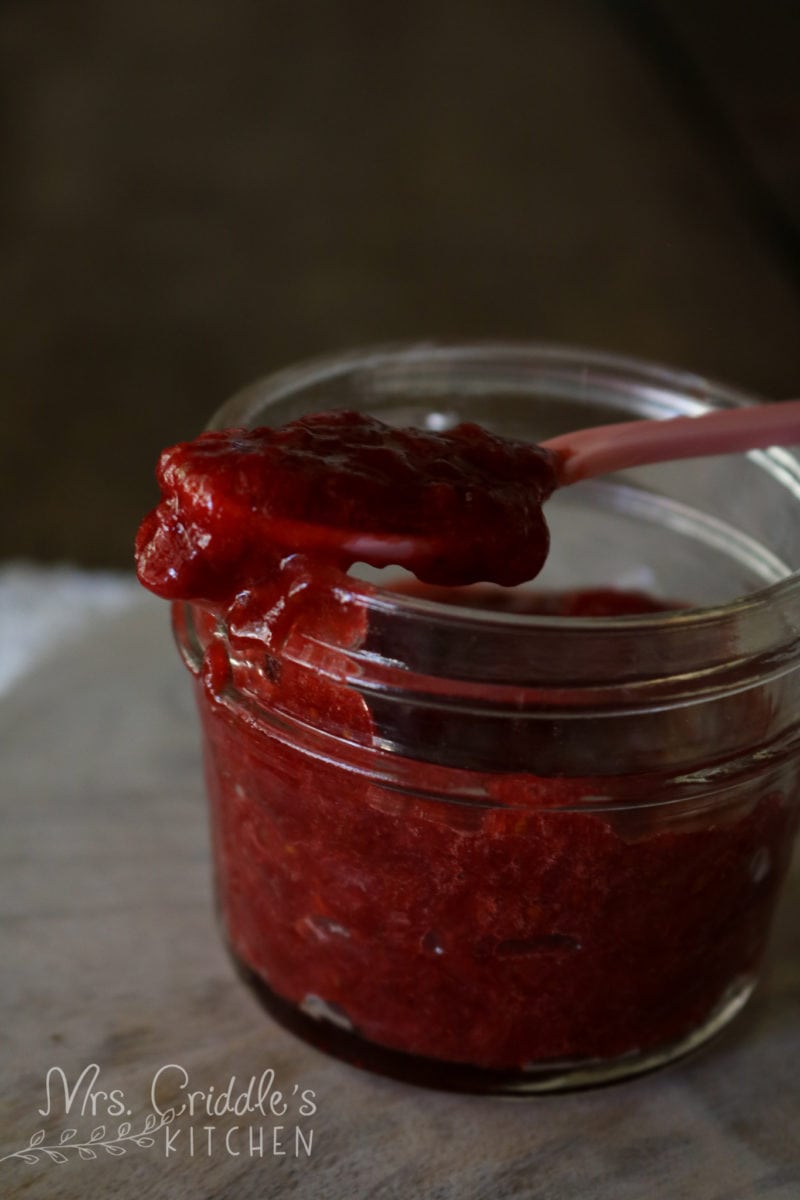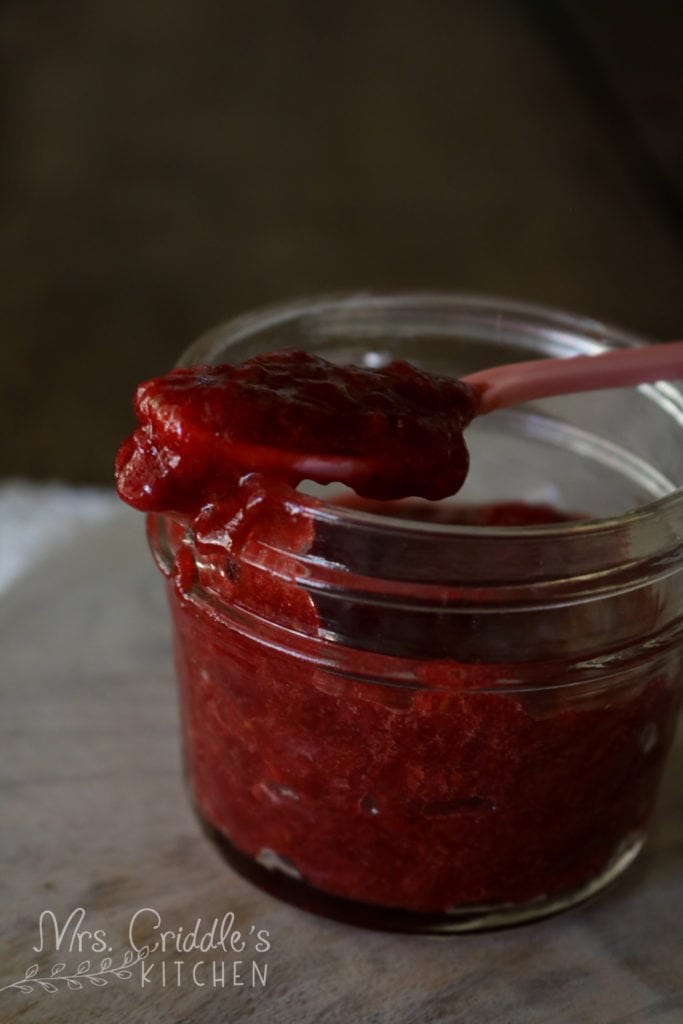 (This post may contain affiliate links to Amazon or Trim Healthy Mama.)
Sugar-Free Strawberry Jam is something I've been making for several years now. Especially when I run out of regular store bought "jelly" for my kids. Now my kids actually prefer this over regular sugary store bought. I feel so much better about giving my kids this jam without all the sugar/dyes and yuk ingredients!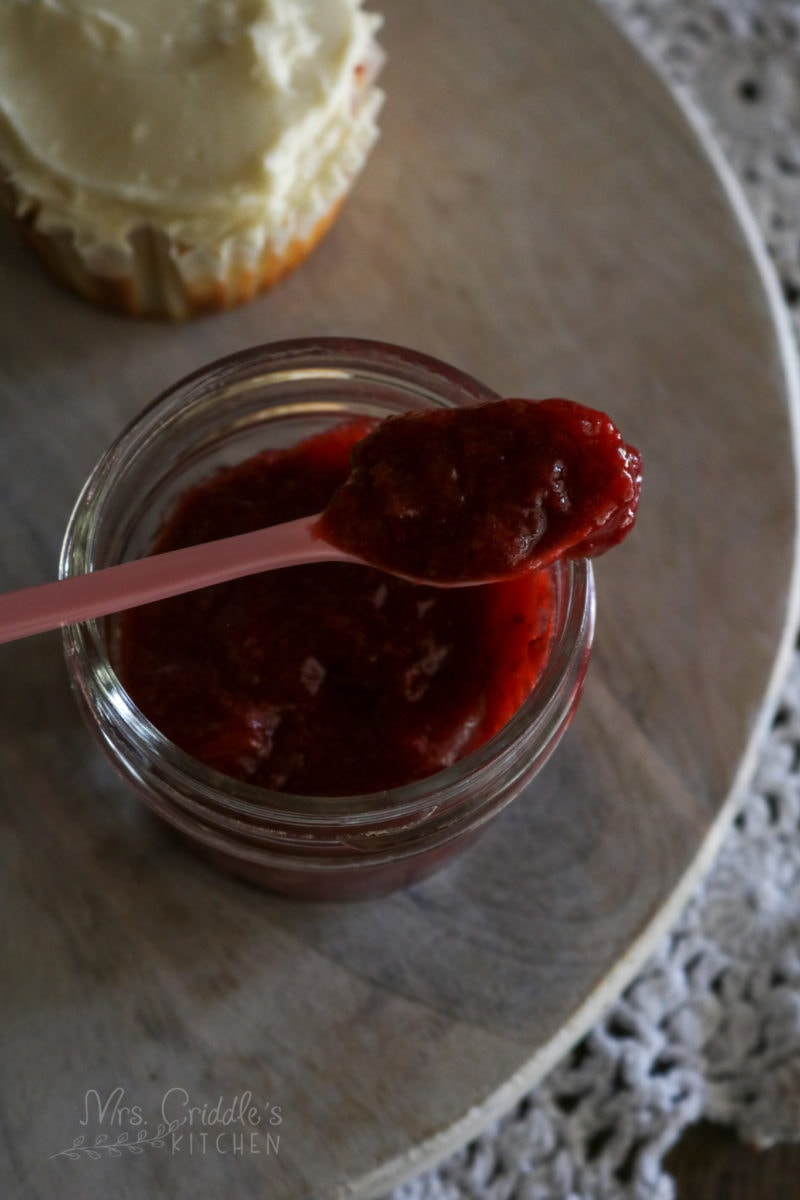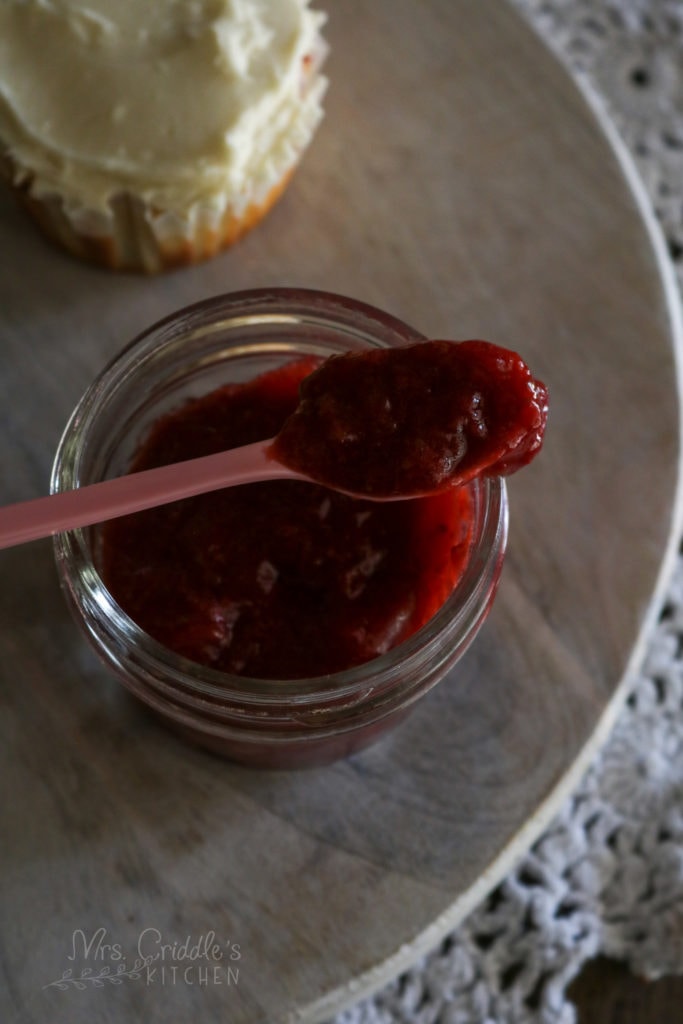 This literally has three ingredients. Frozen strawberries, water, and sweetener. That's it. It doesn't even need a thickener, it thickens up nicely. Sometimes I will add about a teaspoon of vanilla but that is completely optional.
Also, this lasts about 5 days in the fridge in an airtight container. It could probably last longer but we usually use up the majority of a jar by then.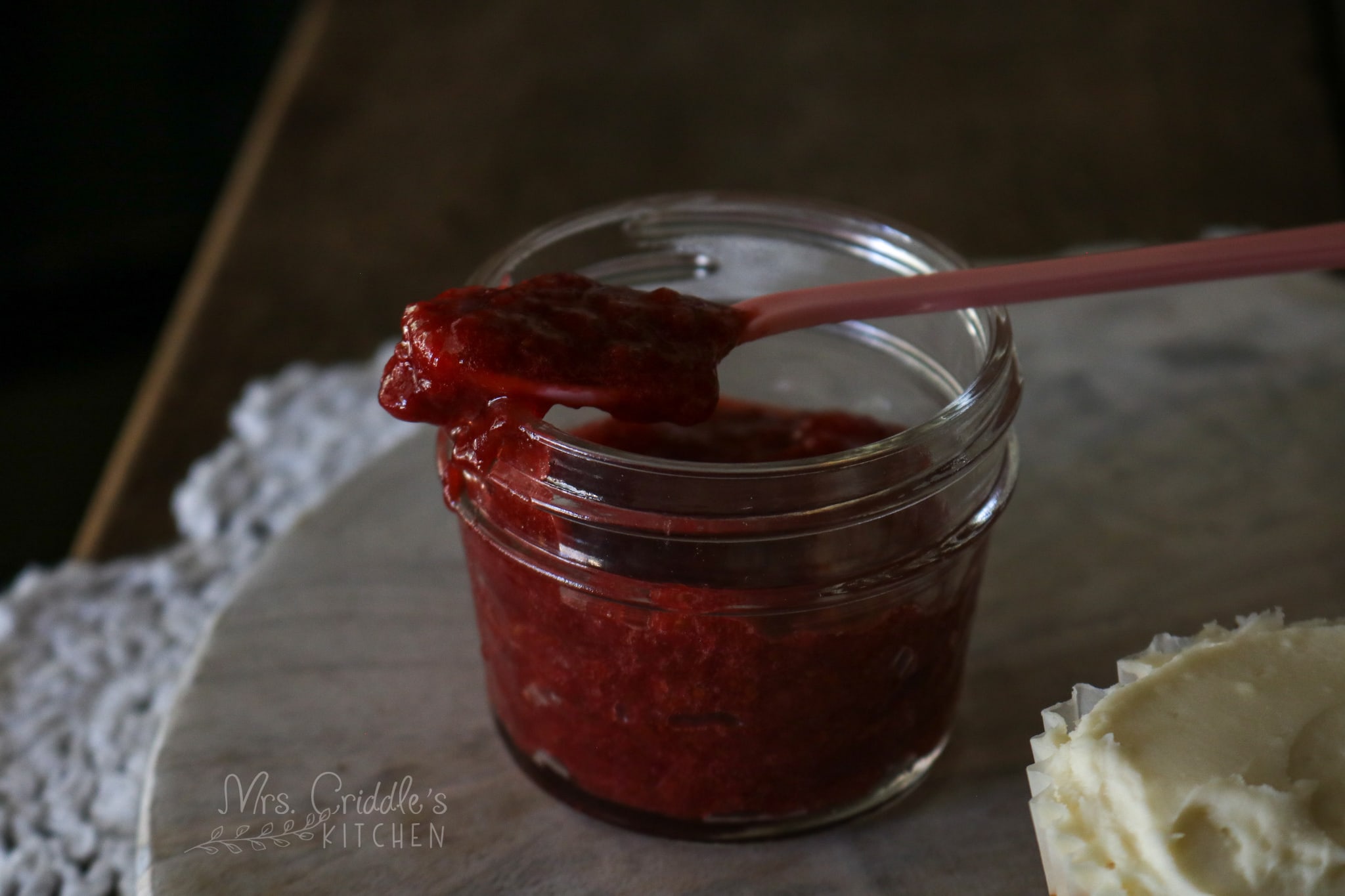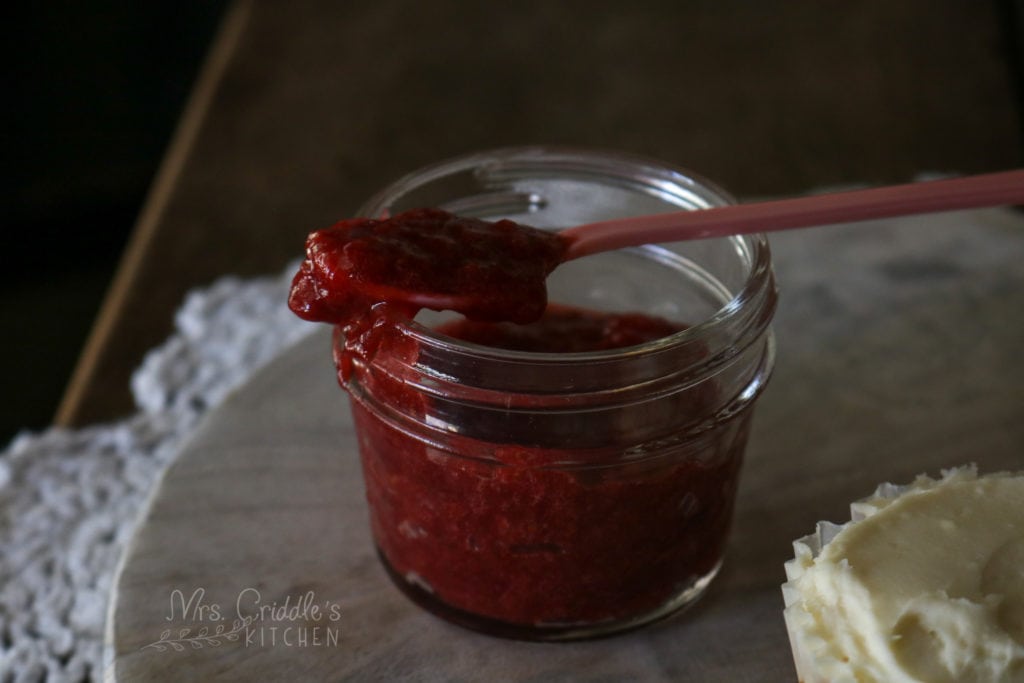 What all do I use this on, do you ask? Peanut butter & jelly sandwiches, toast, filling for cupcakes, inside filling for cakes, topping for pancakes, dipping sauce for sandwiches or wraps, filling for smoothies, and the list goes on! It's just a really great jam to have on hand.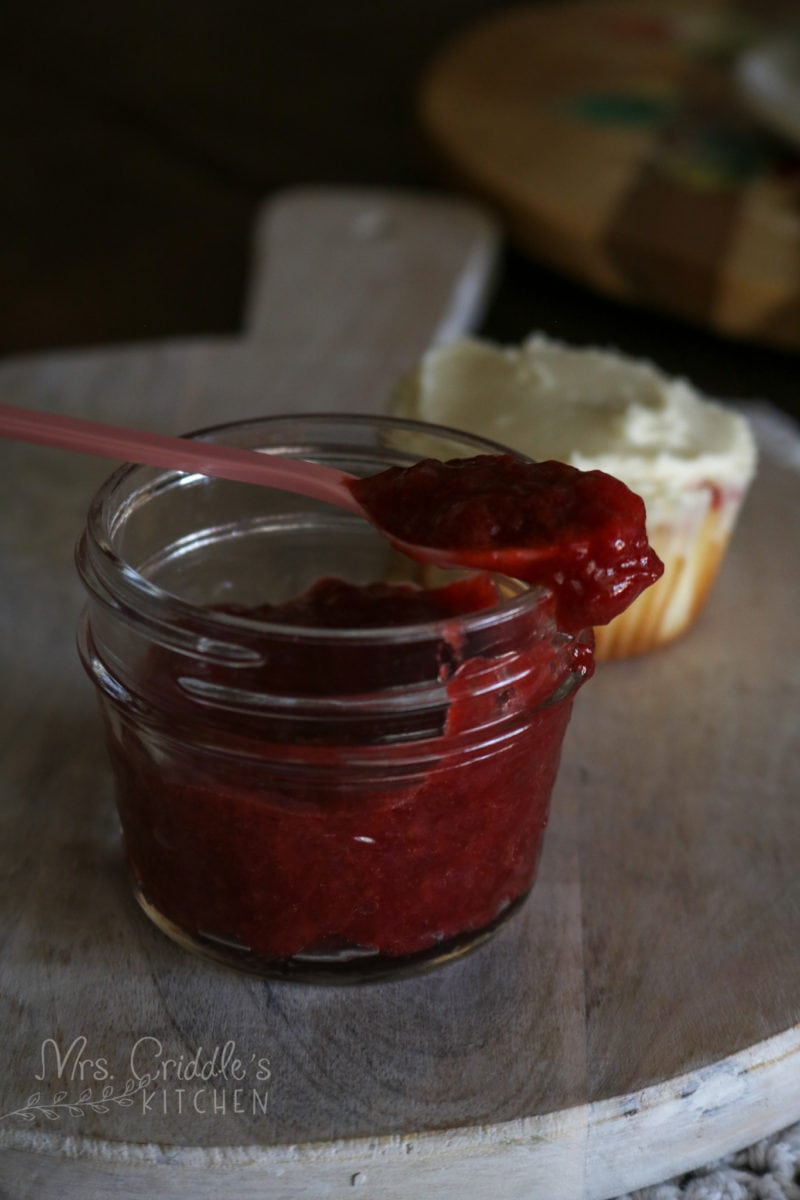 For my Trim Healthy Mama friends this is considered an FP per serving. It's very low in carb, zero fat, and low in calories as well!
Here are a few recipes you might want to try:
Vanilla Cupcakes with Strawberry Jam & Cream Cheese Frosting
Peanut Butter & Jelly Smoothie
Peanut Butter & Jelly Cupcakes
Strawberry Cheesecake Smoothie
Items you may want to purchase through my affiliate link:
Print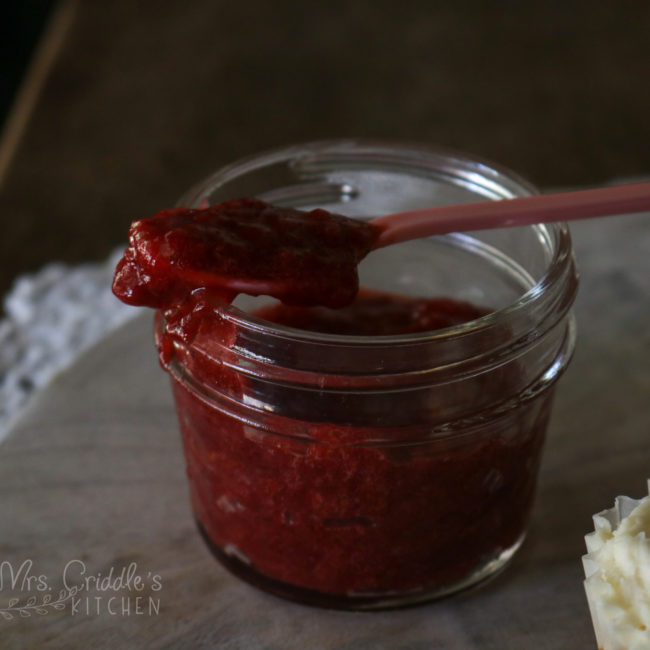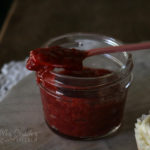 Sugar-Free Strawberry Jam
---
Description
Sugar-Free Strawberry Jam- an easy way to make a low carb, sugar- free strawberry jam to keep you on plan!
---
2 cups of Frozen Strawberries (it can be sliced or frozen)
1/4 to 1/3 cup of THM Gentle Sweet (depending on how sweet you like it)
1/4 cup of water
*Optional- 1 tsp of vanilla
---
Instructions
Place all ingredients in a medium sauce pan on your stove.
Turn the heat on medium until it begins to boil then turn down to a simmer.
Allow to simmer until the everything is tender and has thickened.
Usually it takes about 15 minutes.  
Remove from heat and allow to cool completely before placing in a mason jar.
Store in fridge.
Enjoy!
---