For those of you who do not know me, I am a mama of 5 and #6 is due the beginning of May. Not only that but I help my husband with our Plumbing Business, homeschool, & blog about food. Needless to say, I am busy. Yesterday was one of those days where I had not taken anything out to thaw, we had been gone all day, and of course everyone was HUNGRY. Imagine that… hmmm. We didn't want to go out… we had been out all day. I had to make up something Fast!! What did I have leftover.. AH HA, Easy Crockpot Tacos from a couple days before and Ham Deli Meat, Pitas & Tortillas. PIZZA!!!! Yep!
I toasted up a few pitas & tortillas (low carb for the Trim Healthy Mama peeps).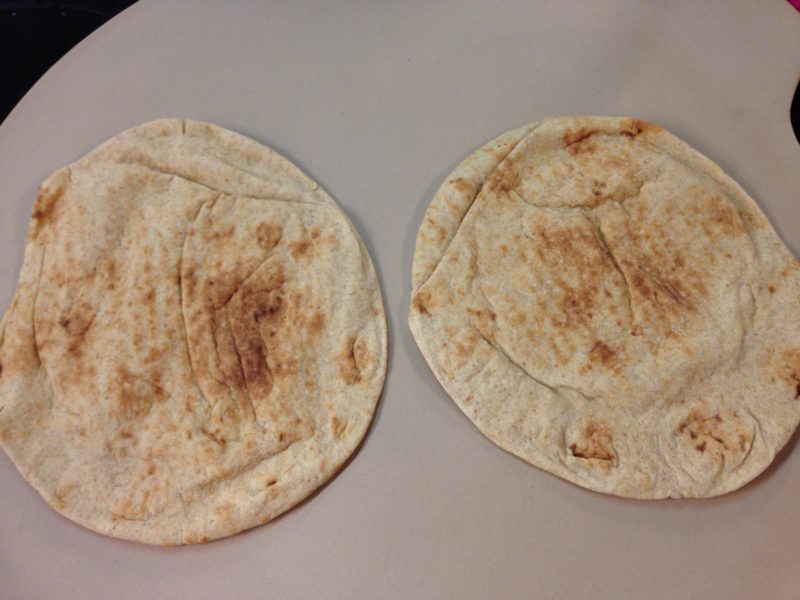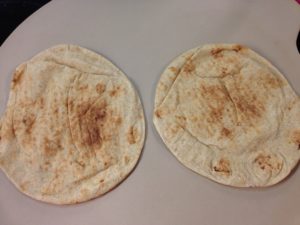 Added leftover taco meat on a few…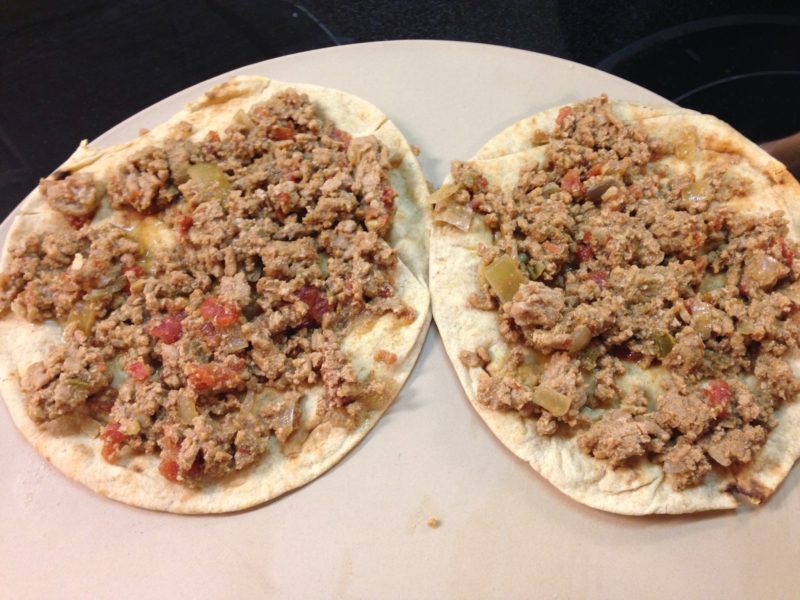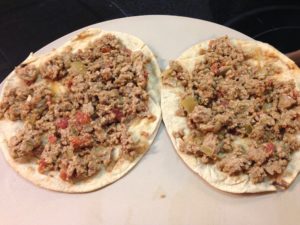 Added cheese and ham to another…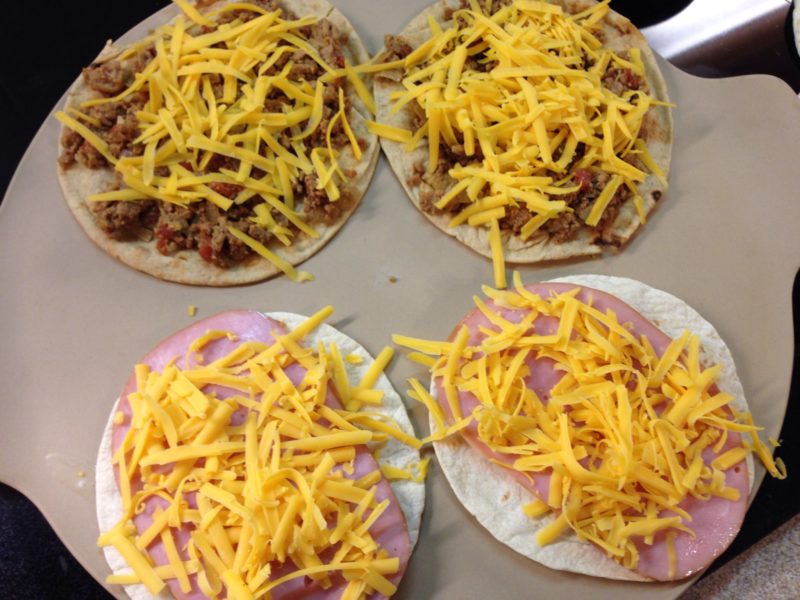 Ham and Cheese Pizza with A Salsa Sour Cream Dip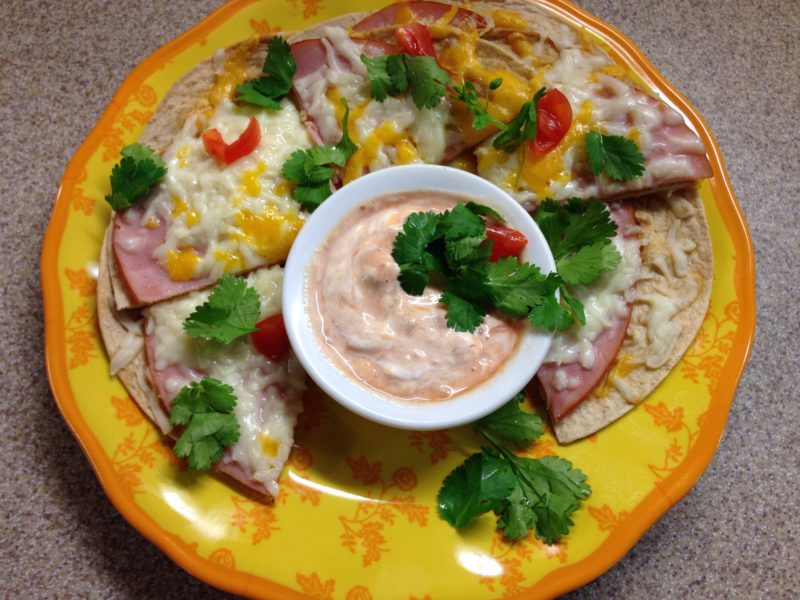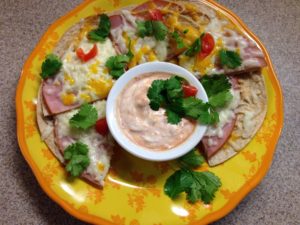 Ham and Cheese Pizza with just Sour Cream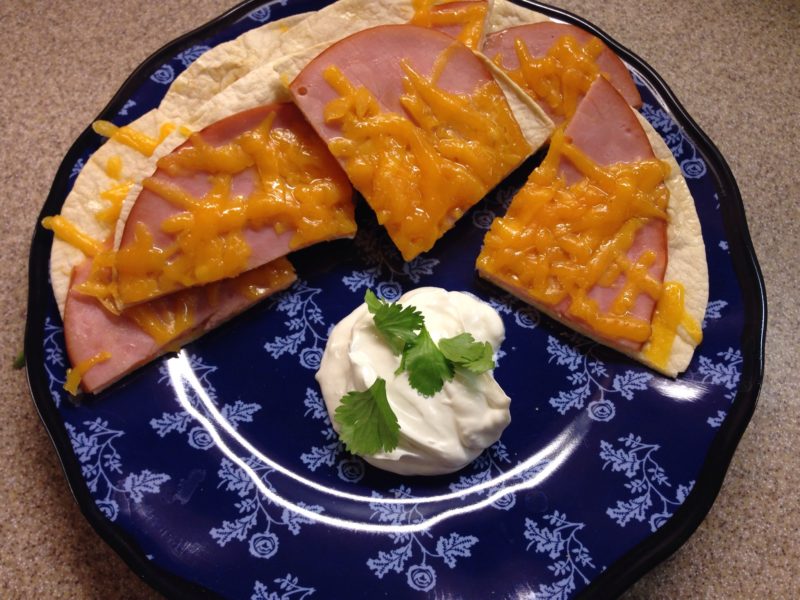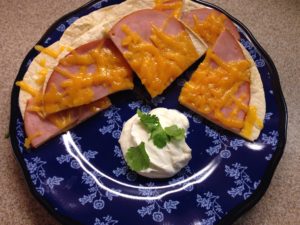 Taco Pizza with Sour Cream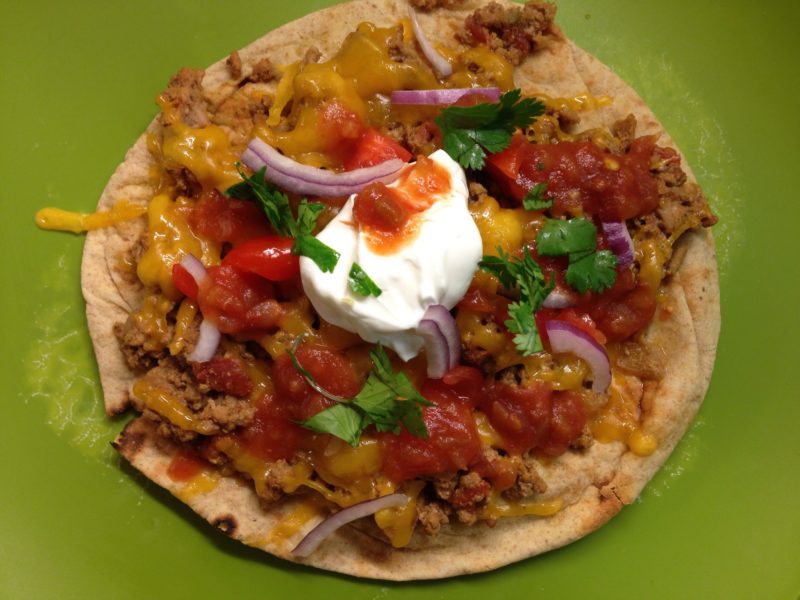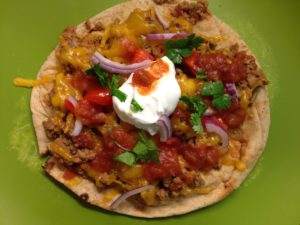 Let me just say, my husband was IMPRESSED! Always good to impress the HUBS! 🙂 Enjoy!
Print
---
Description
Another quick and easy dinner or lunch idea.
---
Leftover Taco Meat – link to Easy Crockpot Tacos Here https://www.mrscriddleskitchen.com/easy-crockpot-tacos/
Deli Meat

4 cups

of your favorite cheese
Sour Cream
Salsa
Fresh Tomatoes chopped
Fresh Cilantro chopped
Chopped Onion
Tortillas (use Low carb if you are a Trim Healthy Mama)
Pitas (Use low carb- Joseph's Pita if you are a Trim Healthy Mama)
---
Instructions
Toast the tortillas & or Pitas in the over on 400 degrees for 5 minutes.
Put taco meat or deli meat on the tortillas/pitas.
Add cheese.
Toast again in the over for 5 minutes or until cheese has melted.
Take out, slice up.
Mix sour cream and a tbsp. of salsa together.
Add fresh vegetables.
---
Notes
Find my Easy Crockpot Tacos in my recipes. https://www.mrscriddleskitchen.com/easy-crockpot-tacos/