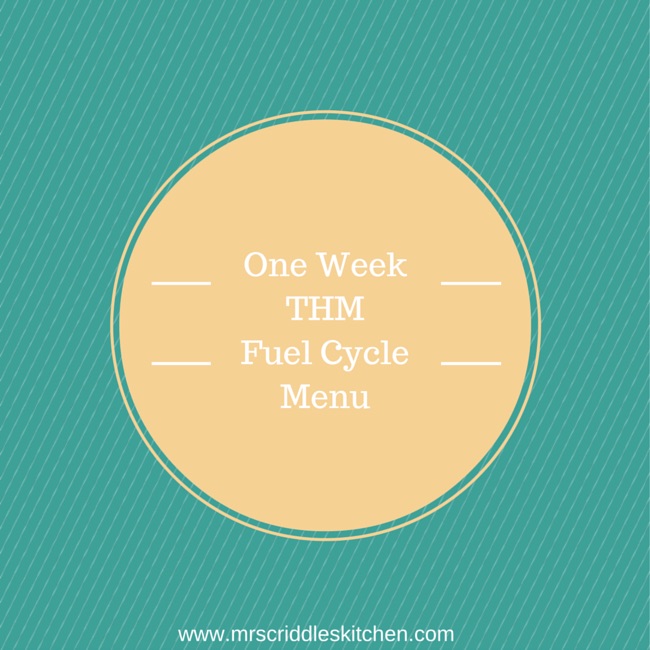 I've been a THM veteran now for over 2 years. I've made this my life style for sure .
The sisters created an awesome tool for us to try if we have been on the plan over 3 months and are stalled out. A FUEL CYCLE!! If you go to Chapter 28 (page 429) you will see the benefits of the FUEL CYCLE! Helping you focus more on the good fats is one of the keys to getting your weight moving again.
If you would like more info on this book go check out their store with my affilate link–>Trim Healthy Mama<– if you choose to purchase through my affilate link, thank you… you are helping support my blog! 🙂
In my THM journey I've done 3 Fuel Cycles with wonderful results!
Soooooo without further ado, here is my One Week THM Fuel Cycle Menu for you to try out! I've included page numbers for recipes from the book. Others, I've given a general idea. One thing I would say is to take advantage of foods that you can eat in each meal type like the Not-So-Naughty Noodles (which you can purchase through the link above). I tried those noodles today for the first time and am IN LOVE with them! Enjoy!
FC S Days Meal Plan-
Deep S Monday-
Breakfast- eggs in butter
Lunch- FSF (Fat Stripping Frappa- cocoa or coffee- pg 240))with Skinny Chocolate
Dinner- grilled chicken & veggies
Snack- skinny chocolate/boiled eggs
Deep S Tuesday-
Breakfast- Ham & eggs pockets with sautéed veggies
Lunch- Chicken salad with evoo/balsamic dressing
Dinner- Hamburgers & roasted cauliflower & side salad with balsamic dressing
Snacks -Skinny chocolate/cucumbers in olive oil & vinegar with turkey meat
Deep S Wednesday-
Breakfast- FSF (fat stripping frappa) with skinny chocolate
Lunch- Fried eggs (runny) over veggies
Dinner- Chicken stir fry with Naughty Noodles
Snacks- Skinny chocolate/ham or turkey deli meat
FP Thursday-
Breakfast- Big Boy Smoothie (page 243)
Lunch- Turkey Roll Ups or Wraps with a Greek Yogurt/Salsa Sause
Dinner- Chicken Tortilla Soup
Snack- Cucumber/Greek Yogurt Salad/ Cake in a Bowl (page 258)
FP Friday-
Breakfast- Egg White Omelet with Slightly Sauteed Veggies
Lunch- Left over Tortilla Soup/ Or Quick Tuna Medley (page 307)
Dinner- Sweet & Spicy Asian Stir Fry (page 341)
Snacks- Triple Zero with Strawberries/Celery with Greek Yogurt/Smoothie
E Saturday-
Breakfast- Baked Blueberry Oatmeal
Lunch- Turkey Sandwich with Spicy Mustard Sauce
Dinner- Orange Chicken and Rice
Snacks- Cottage Berry Whip/Cottage Cheese & Peaches
E Sunday-
Breakfast- Fruit Smoothie
Lunch- Left Over Orange Chicken
Dinner- Chicken & Brown Rice Stir Fry with Egg Whites
Snacks- Smoothie/ Cottage Berry Whip (page 379)