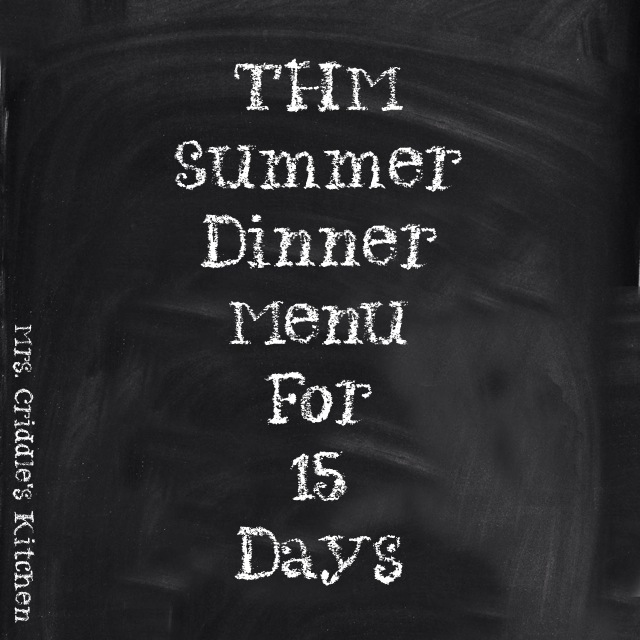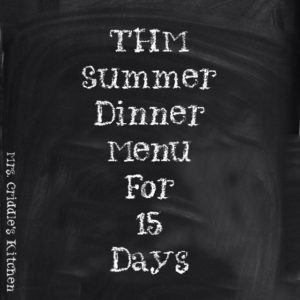 Hey guys, I have been meaning to get this out there for a while. Even though summer is almost over, it's still hot… at least here in Texas! We are busy getting ready for school and last minute things that need to be done before the fall. I need things to be EASY that's for sure!! So here are mostly easier summer meals. Only three dinners use the oven. The rest of the dinners are crockpot dishes or for the grill or even stove top! Hope this helps out with your THM meal planning. These dinner ideas are all THM (Trim Healthy Mama) recipes. If they are from the book they will have the page number. If they are mine or another blogger's recipe they will have a link to take you there. A print button is located toward the bottom of this page to help you print and go! I am ALL about easy!! Blessings!!
(S, E, or FP) Chicken Lettuce Wraps (this can be S or FP or even E if you use brown rice with it. For E & FP use peanut butter flour in place of the peanut butter and go light on the oil.)
(S) Grilled Chicken Legs (use the Ketchup recipe on page 411 to make it more bbq tasting. Try adding 1/4 tsp of maple flavor, 1/4 tsp of liquid smoke, I haven't tried it but I think it will work!) serve with Cole Slaw, or a Cauli Salad or even deviled eggs.
(E) Warm Chicken Sprouted Sandwich (page 298) served with Light Tomato Soup (page 293)
(S) Coney Island Casserole served with Toasted Joseph Pita's or Lavash bread & Cole Slaw or Cauli Salad
(E) Italian Crockpot Meal (page 313) service with a big salad
(S) Three Cheese Chicken Casserole service with a side salad with yummy ranch! Or even crunchy veggies & ranch!
(E) Sweet N Sour Chicken with Brown Rice (throw frozen bell peppers & onions in a pot, add some pre-cooked frozen chicken, heat up, add the pineapples and sauce… this could even be done in the crockpot!)
(S) Grilled Burgers with grilled veggies (put sliced veggies with a drizzle of olive oil, coconut oil, or butter & spices on foil and place on the grill… yum)
(E) Better Than Chef Salad (page 304) you could also serve this with Light Tomato Soup (page 293)
(S) Crockpot Spinach Lasagna served with a salad
(E) Chicken breasts cooked on the grill with mango salsa, Mexican brown rice or grilled veggies
(S) Chile Relleno Casserole (page 325) served with a side salad
(E) Joseph Lavash E pizza (you could even do this on the grill) with precooked chicken breast, lots of onions or other grilled veggies with a sprinkle of mozzarella, parmesan cheese or even low fat cottage cheese (bake or grill this), serve with a side salad
(E or S) Chicken Breast Fajitas on the grill (for E use lots of grilled onions, fresh salsa, & bake blue corn tortilla chips for S make it cheesy and with lots of grilled bell peppers & some onions and even avocado)
(S) Big Layered Chicken Cob Salad with egg, bacon, fresh greens, cheese, & a creamy ranch
Here are a few easy dessert ideas to go along with it…
(FP) Cottage Berry Whip with a dab of fat free canned whipped cream (page 389)
(S, E, or FP) Tummy Tucking Ice Cream (page 368)
(S) Mock Moose Tracks by Briana Thomas
(E) Fruit Parfait by Jennifer Griffin
(S) Strawberry Blackforest Trifle
(S) Peanut Square (page 377)
(S) Peanut Butter Fudge Cake by Jennifer Griffin