Sour Cream Chicken Enchiladas- a low carb, Trim Healthy Mama friendly TEXMEX dish!
(This post may contain affiliate links from Amazon and Trim Healthy Mama.)
I was finally able to update my Sour Cream Chicken Enchiladas recipe. This recipe is by far, one of my favorites! It is so packed full of the TexMex flavor you won't be disappointed!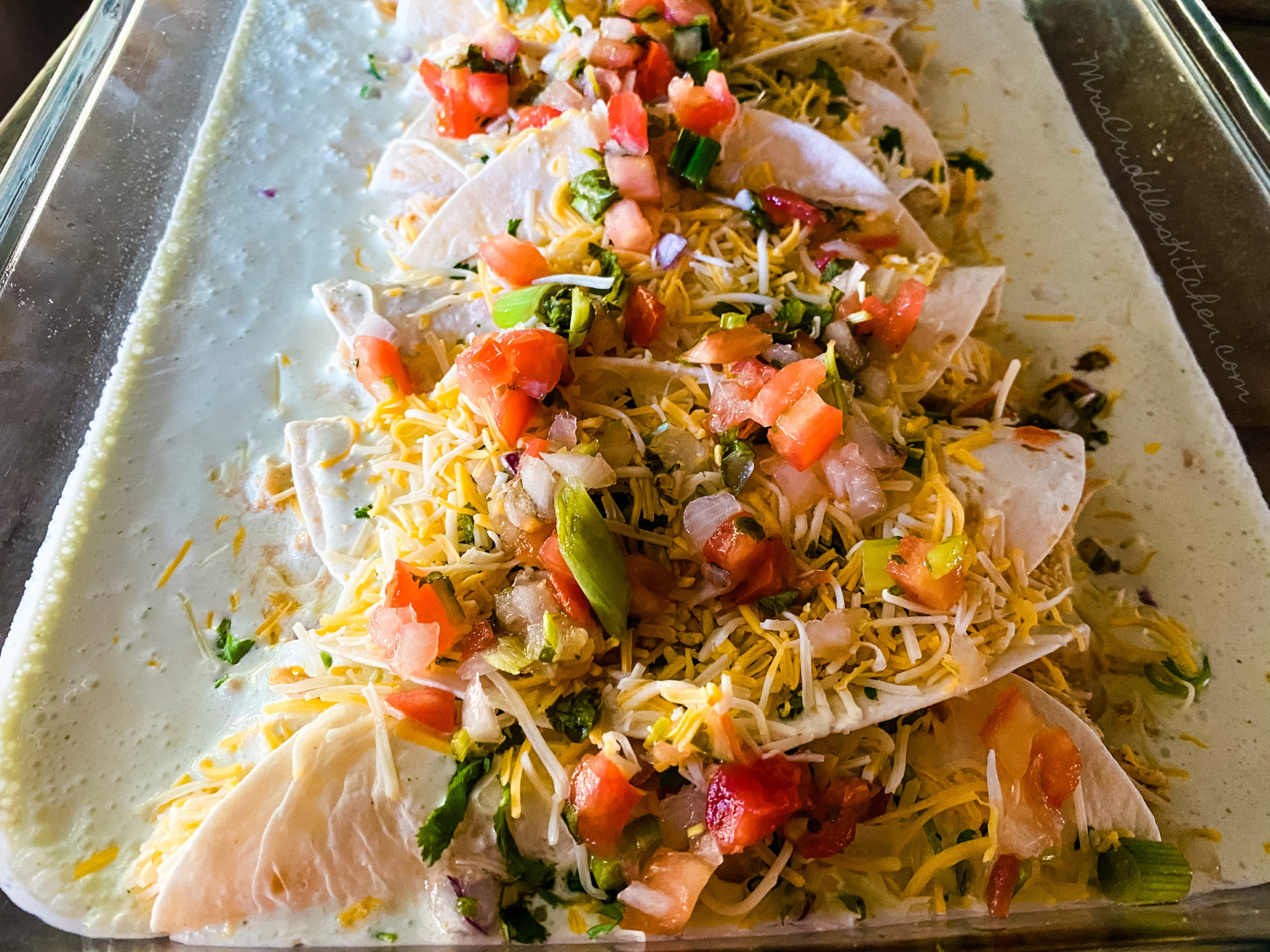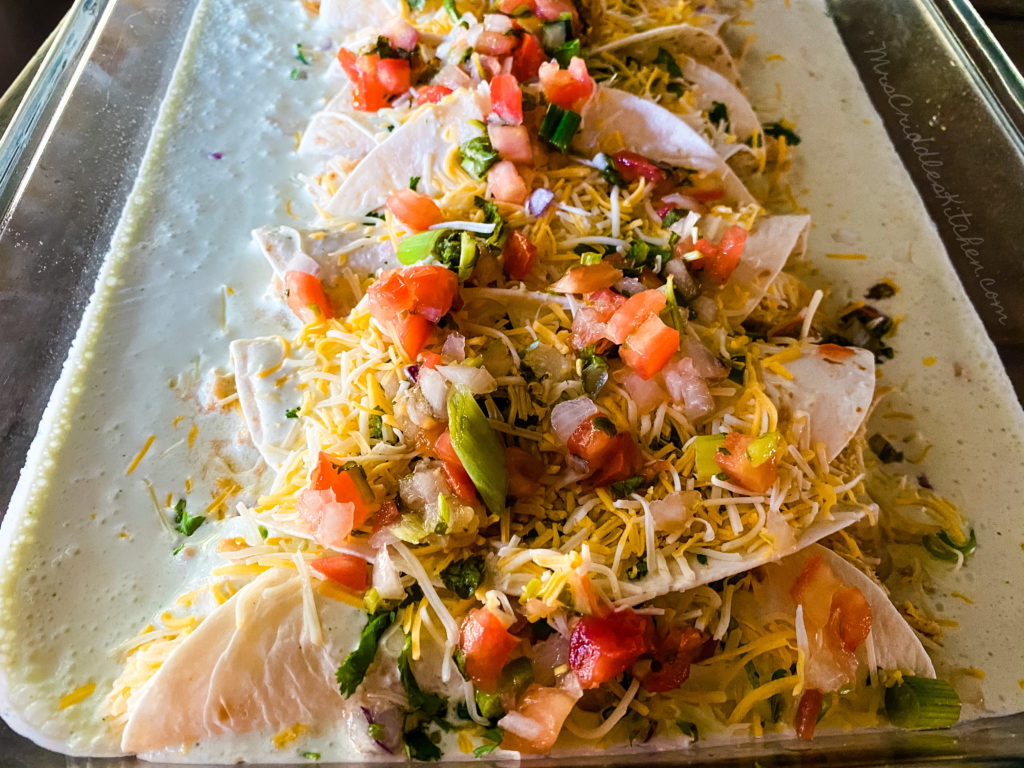 Y'all, these are heavenly! And the greatest thing about them is they are "low carb" so will work with your Trim Healthy Mama Lifestyle! I find my low carb tortillas at my local grocery store. They usually range from 3-4 carbs each tortilla. If you find the big tortillas fill them as full as you can and you will be able to have one big one.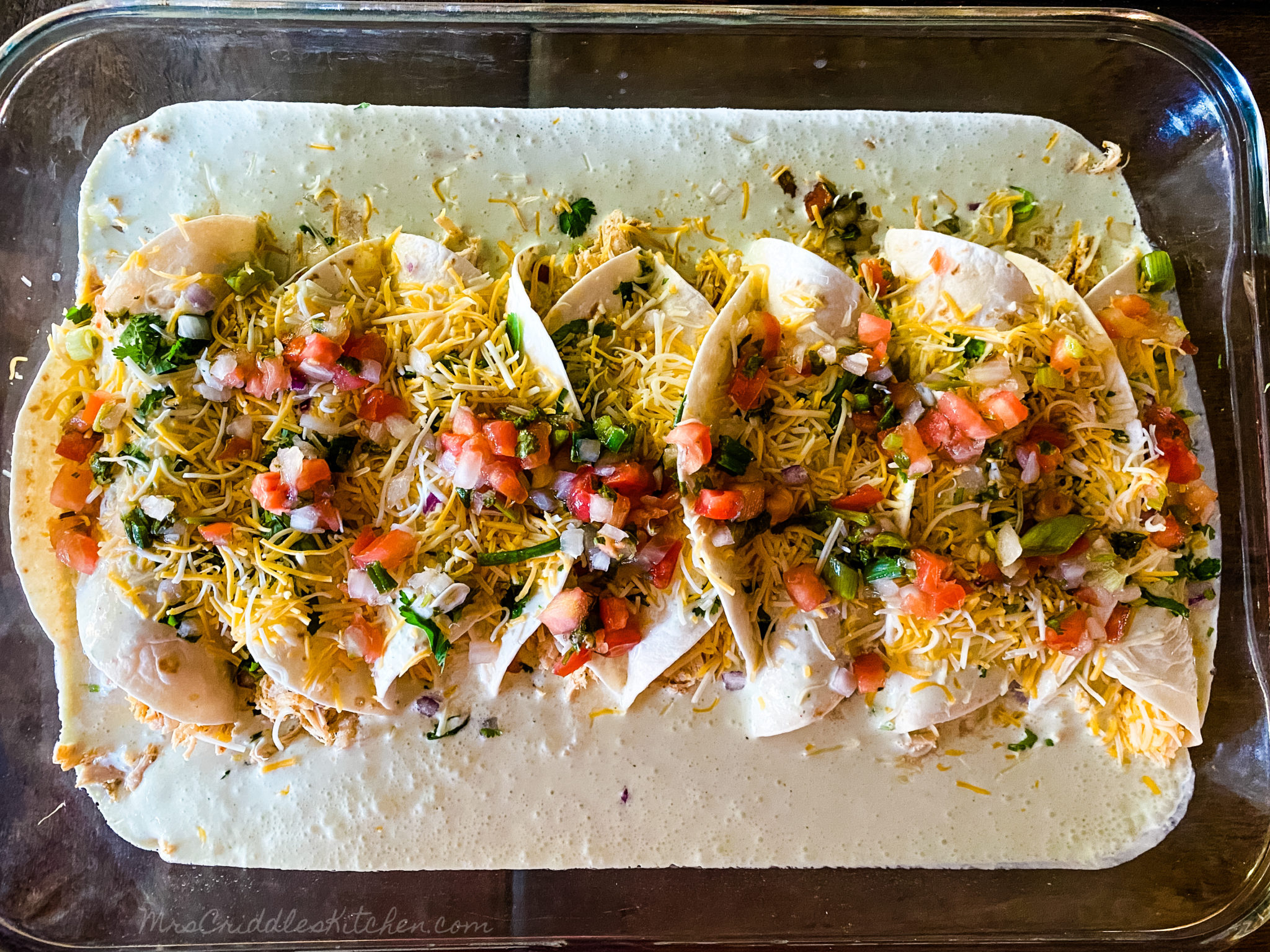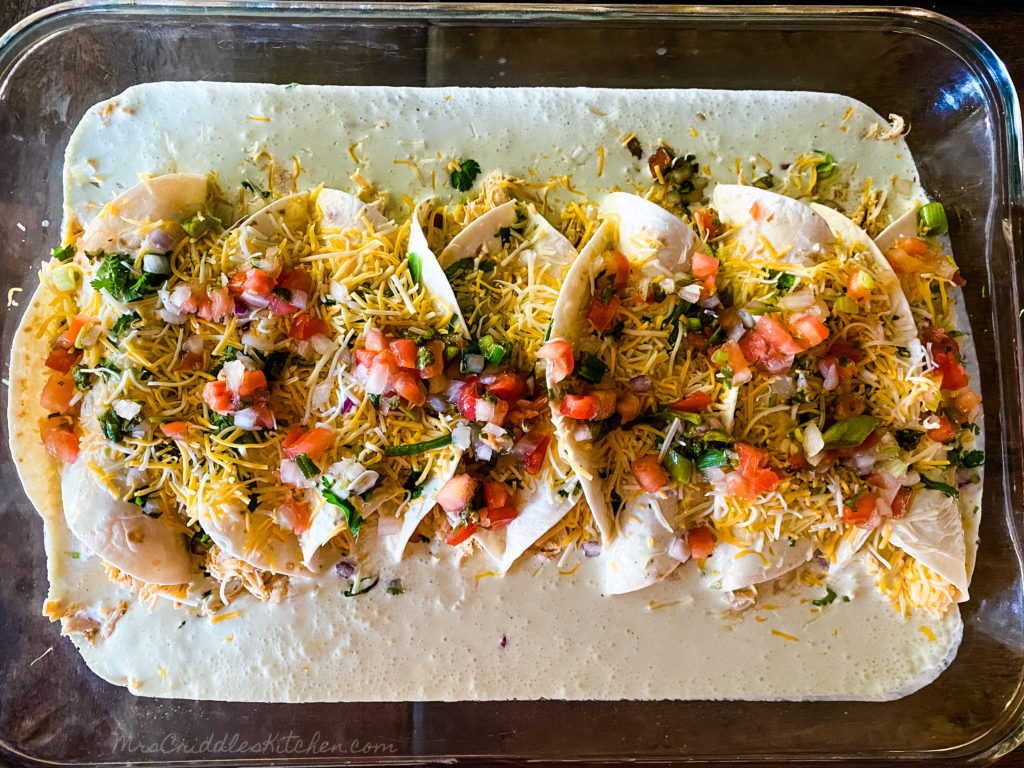 Another way you can enjoy these Sour Cream Chicken Enchiladas is as a casserole. That will cut back on the use of the tortillas. I would layer chicken, cheese, sauce and then tortilla, repeat.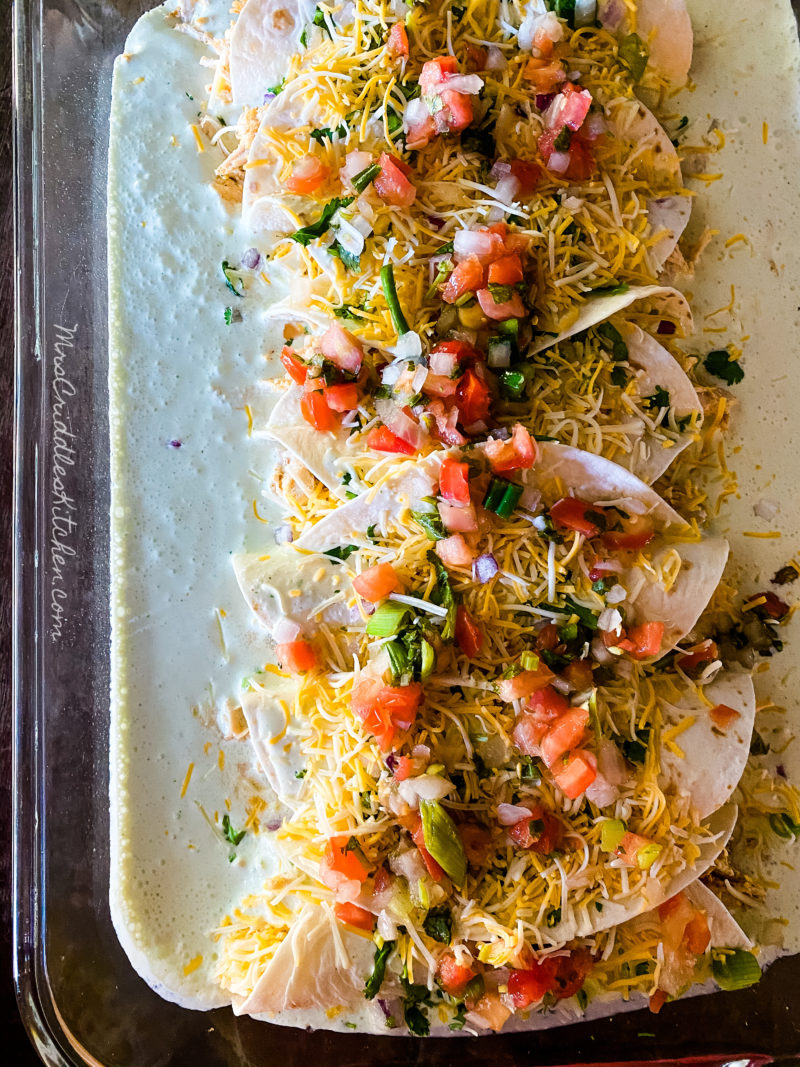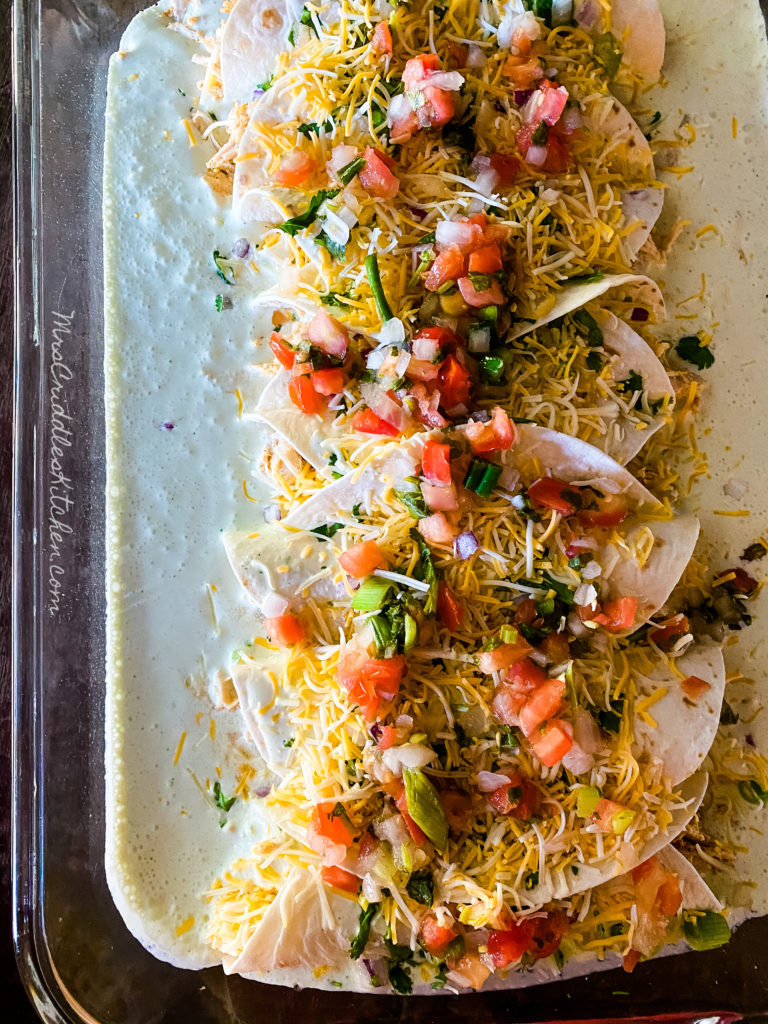 If you want to stay away from the gluten or extra carbs try layering this with broccoli, cauliflower, or even zucchini! This would make one scrumptious casserole!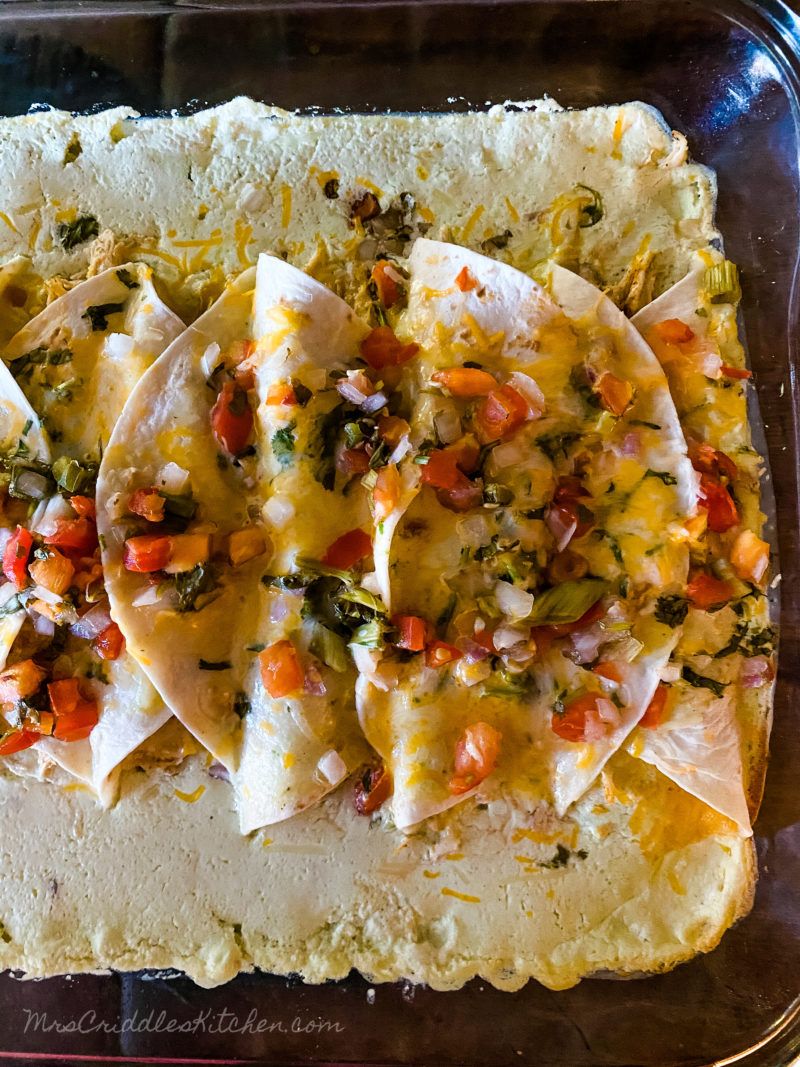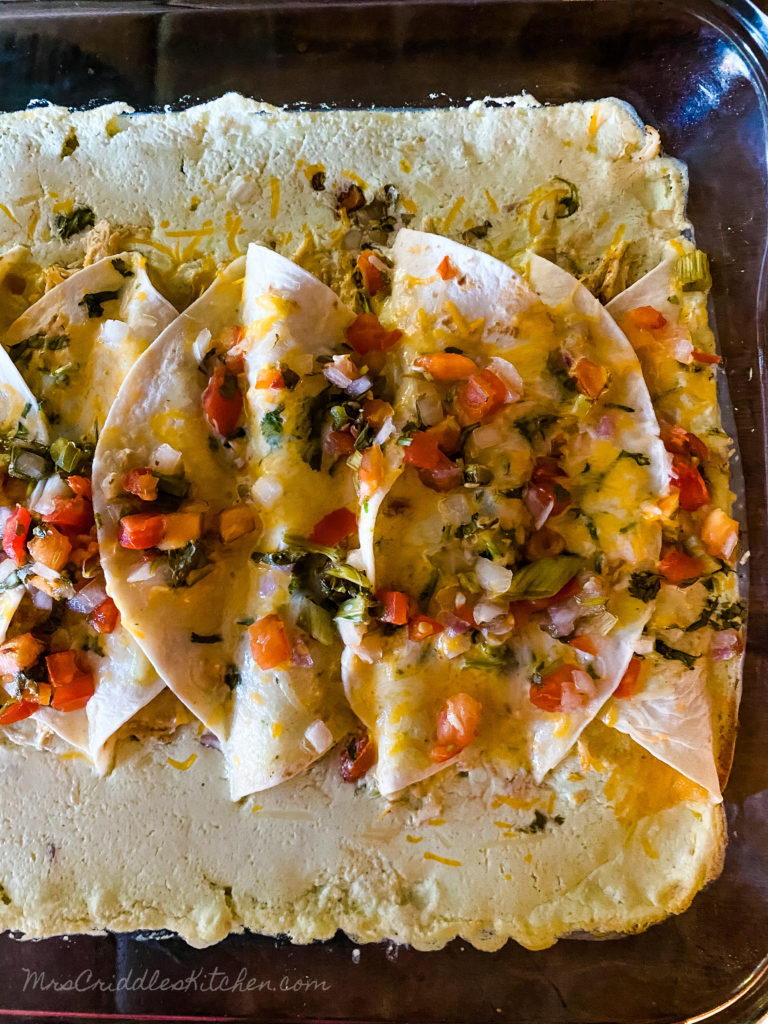 Once constructed how you'd like simply cover these Sour Cream Chicken Enchiladas with foil and bake! This dish would make a terrific dinner to bring to a party or given as a gift. Believe me, they will be a big hit!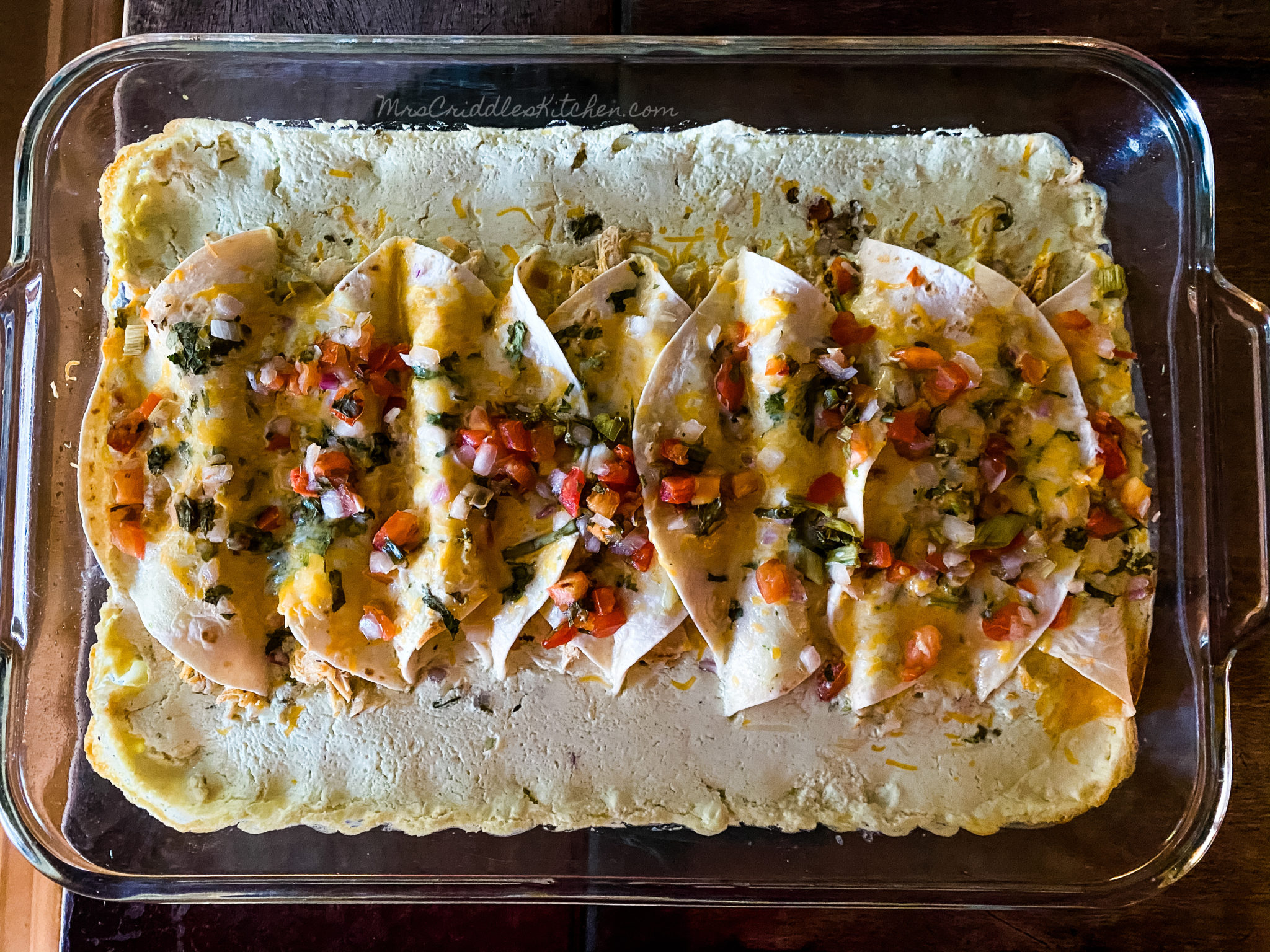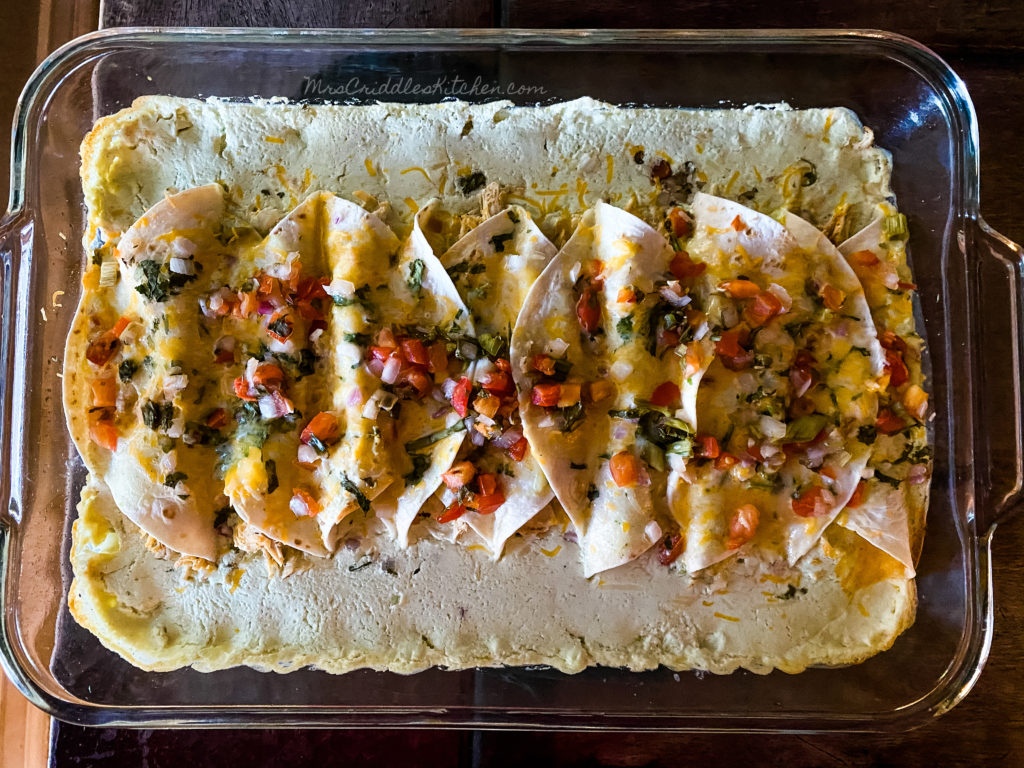 I like to serve these with a scoop of guacamole and a side salad. For the salad, you can use a ranch or even a salsa as the dressing. A couple of these enchiladas will fill you up! This keeps you in a S mode for my Trim Healthy Mama friends!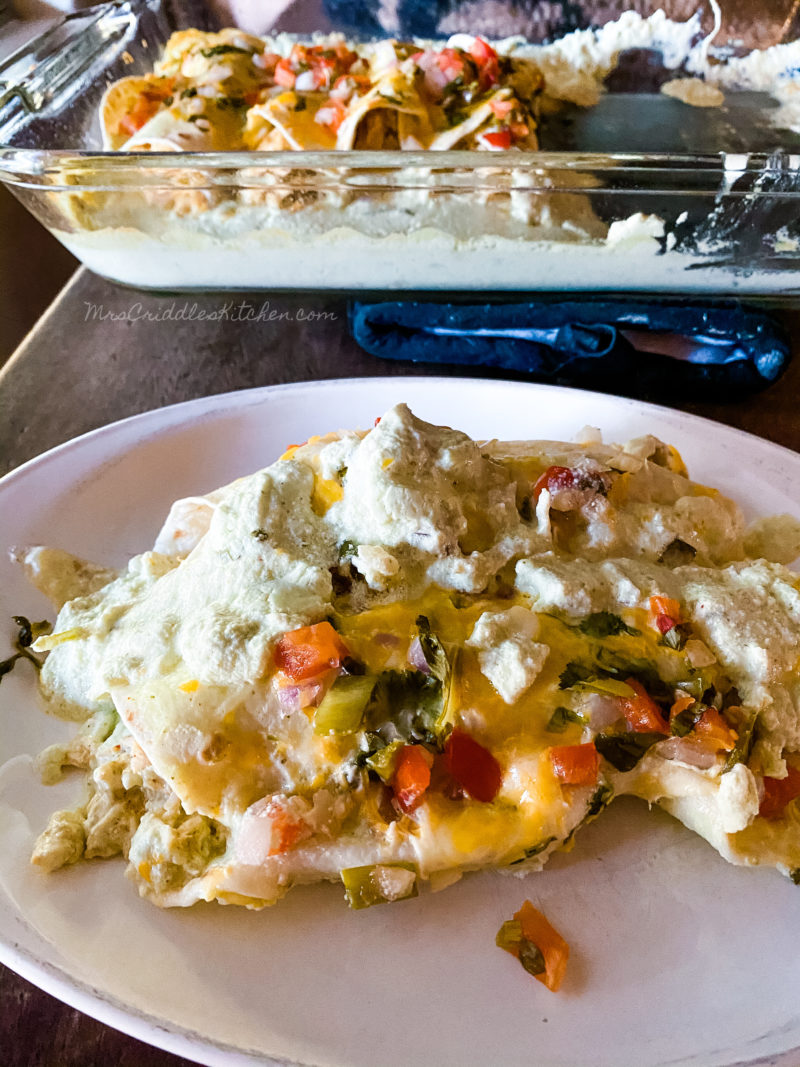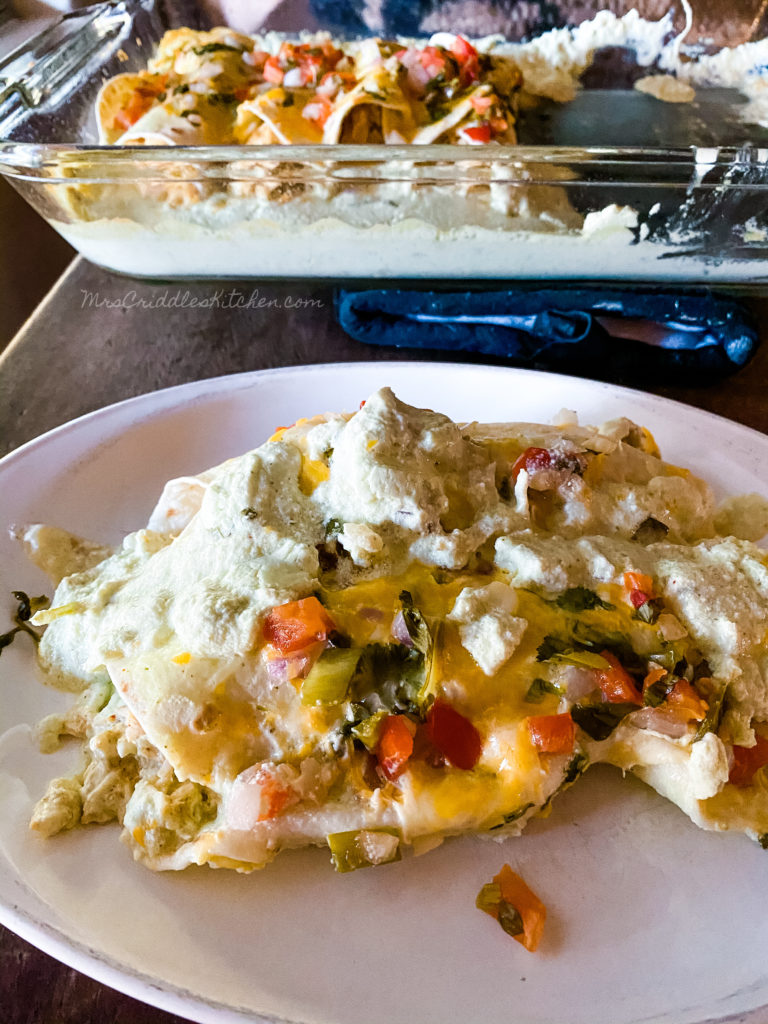 I hope you enjoy my favorite recipe! And if you like these try my Sour Cream Beef Enchiladas! Also, be sure to make this Creamy Jalapeno Ranch Dressing!
And visit my friend Nana's Little Kitchen for other TexMex Recipes!
Oh and if you'd like to make a Trim Healthy Mama purchase I'd love it if you used my affiliate link HERE!
Print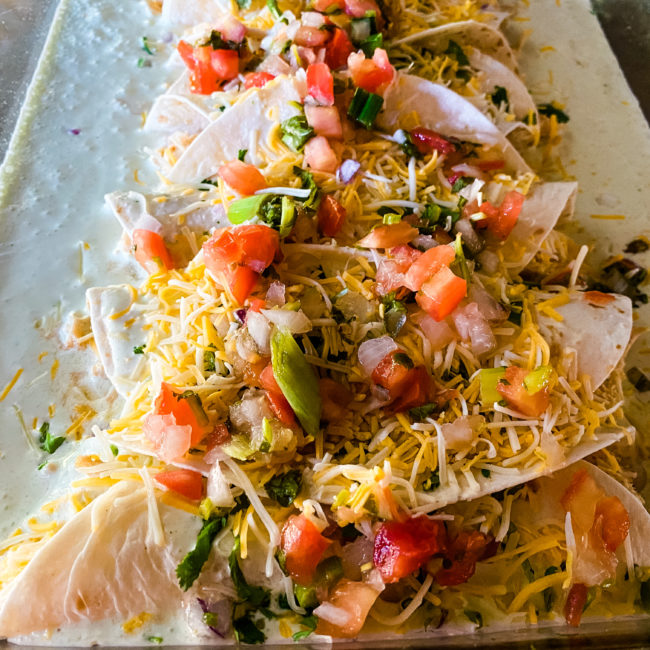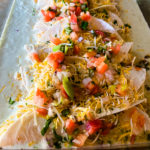 Sour Cream Chicken Enchiladas
Author:

Prep Time:

20

Cook Time:

25

Total Time:

45 minutes
---
Description
A low carb TexMex recipe that is full of flavor.  It's creamy cheesiness is hard to pass up!
---
Chicken Mixture-
2-4 chicken breast, cooked & shredded (save some broth back about a cup)
1 tsp garlic powder
1 tsp onion powder
1 tsp chili powder
1 tsp cumin
1 tsp salt
8 tortillas (low carb, I use the HEB or Mission Brand)
2 cups of shredded cheddar cheese
**Optional add pico to the enchiladas as pictured, a spoonful each.
Sour Cream Sauce-
1- 8oz block of cream cheese
1 cup of sour cream
1 jalapeno
2 cloves of garlic
1/2 to 1 cup of reserved chicken broth (or water)
1 tsp salt
1 tsp chili powder
1 tsp onion powder
1 tsp cumin
Guac-
3 avocados
2 cloves of garlic chopped
1 roma tomato sliced & chopped
1 handful cilantro chopped
1/4 cup of red onion chopped
1/2 lime squeezed
1 tsp salt
1 tsp cumin
1 tsp chili powder
1 tsp onion powder
1 tsp garlic powder
---
Instructions
Preheat oven to 350 degrees.
Spray baking dish with cooking spray.
Shred your cooked chicken in a bowl.
Add your spices.
Roll mixture up in tortillas in two large glass baking pans.
Clean & core jalapeno.
Put the jalapeno and garlic cloves into blender.
Add your sour cream, spices, cream cheese, & chicken broth.
Blend well.
Pour over tortillas.
Cover with cheese.
Cover with foil and bake for 25 minutes at 350 degrees.
Make your guac by chopping all the vegetables, adding spices and lime juice and mixing well.
Scoop on top of your enchiladas.
***Add pico or salsa to add on top as well.
ENJOY!!!!!!!
**I would serve with a side salad and have plenty of salsa to add on top.
---