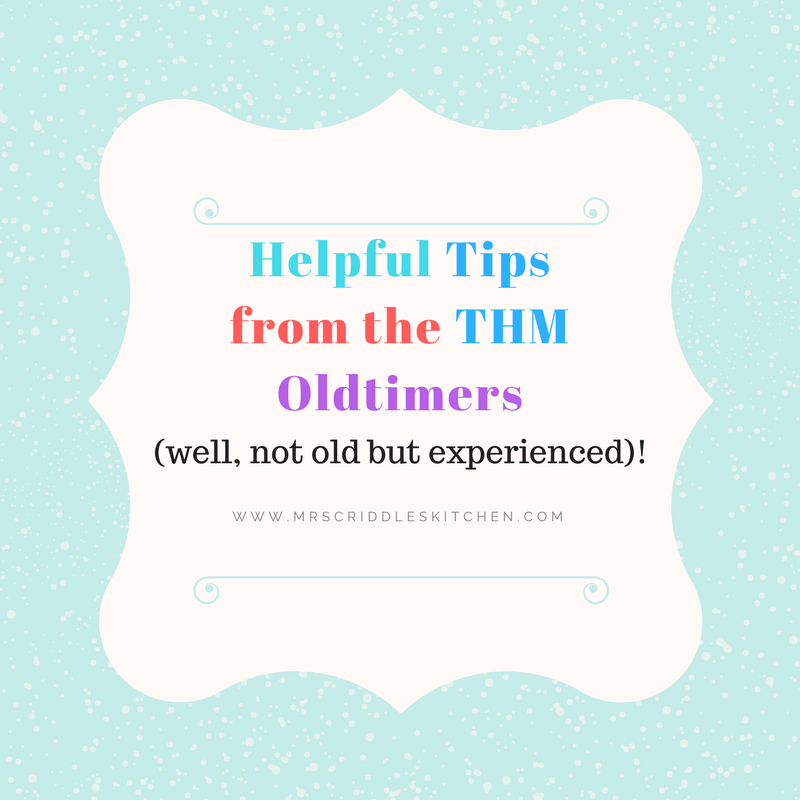 Hey Guys!! I've been a practicing THM since May 2013. I've had two babies and nursing both of them while THMing. I have the first old book, which I've got to admit, I LOVE, and the new Planbook and Cookbook, which I equally love! I've had my cheats, my relapses, my defeats and my victories. But I always keep getting back up and getting right back on plan, because it's just so easy to me! It makes sense and there are so many benefits other than just weight loss.
I'll be honest, my last pregnancy threw me off so much. I was so anxious, probably because it was my seventh baby. I allowed that to totally derail me. Boohoo… yes, and then once my beautiful baby was born I kicked myself even more for not sticking to my plan. That didn't help me! But, even though I am basically starting over, I am determined to be in it to win it. The NEW Planbook is soooooo good and easy to read! I've been reading and re-reading it. Also, the THM Membership is such a big help! Especially the special menus and shopping lists I get for Stubborn Losers! Of course, that is not necessary at all! All you need is the planbook! No joke! I love the cookbook and turn to it all the time BUT… I have THMed so many of my familiar meals. It just takes a little tweaking to make most meals into a THM meal!!
Here are a couple samples of meals I've made forever that I've now tweaked to be THM.
Stew- easy peasy, just replace any carrots or potatoes with another veggie that fits meal type. I use lots and lots of veggies like, zucchini, yellow squash, radishes, onion, green beans. Sometimes I will even add in a little acorn squash for the sweetness.
Spaghetti- this was an easy one for me. I had been making Turkey Spaghetti with Spaghetti Squash since my WeightWatcher days.
Rice and Beans- this was also an easy tweak. Replace the rice with brown rice. Use fat-free chicken broth or beef broth. Only use a sprinkle of cheese for the top and replace sour cream with greek yogurt.
Meatloaf- to replace bread crumbs I use a toasted Low Carb Tortilla or Joseph's Pita or THM Baking Blend. As a side, instead of potatoes, I use mashed cauliflower.
Sandwiches- I am mindful of the type of fuel I am having so I know how to dress it. If I have an E, I will use a sprouted bread with a homemade honey mustard type of dressing (more fat free), a lite turkey meat and pile on the lettuce, tomato, onion, etc. For an S sandwich, I will use either a low carb tortilla or wrap or make the Nuke Queen Bread in the oven. I will use full fat mayo, cheese, avocado, whatever meat I want, and lots of lettuce, a little tomato too.
Those are just a few of the easy tweaks I do to my familiar recipes.
I wanted to include some helpful tips from my Long Time THMing Blogging Buds & myself!
My 10 Tips for a THM Newbie by A Home With Purpose
My THM Goals for 2017 by My Montana Kitchen
When Staying on Plan Seems Difficult by Darcie's Dishes (Darcie also has amazing free THM menus)
The Ultimate Guide to THM Meal Planning by Working At Homeschool (Jennifer also has free THM menus)
Tips for THMing His Lunch by Mrs. Criddle's Kitchen
Converting Recipes to Be Healthy by Gwen's Nest
Using THM Baking Blend in Recipes by Nana's Little Kitchen
What's My THM Staples? by Mrs. Criddle's Kitchen
A Trim Healthy Mama's Kitchen & Pantry Organization Tips by Joyful-Jane
No Special Ingredients by Briana Thomas
THM Pregnancy Tips by Mrs. Criddle's Kitchen
How to Make Trim Healthy Mama Stick in 2017 by The Fabuless Wife
Trim Healthy Mama Really Works by Chrissy Benoit
Back to Trim Healthy Mama Basics 2017 by Wonderfully Made and Dearly Loved
Gift Ideas for the THM by Mrs. Criddle's Kitchen
10 Easy Tricks to Staying on the Trim Healthy Mama Plan by Northern Nester
Ways To Create Cheap THM Meals by Mrs. Criddle's Kitchen
A couple other blogs to check out for amazing recipes are:
All Day Long I Dream About Food
Anointed Oil of Joy is great if you have certain allergies!